137 Reviews
Recommended by 99% of couples
Quality of service

5 out of 5 rating

Average response time

5 out of 5 rating

Professionalism

5 out of 5 rating

Value

4.9 out of 5 rating

Flexibility

5 out of 5 rating
13 User photos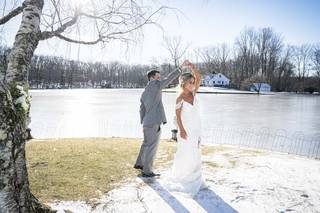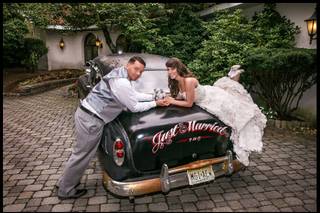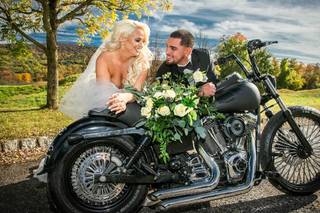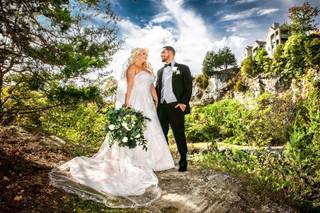 + 9

photos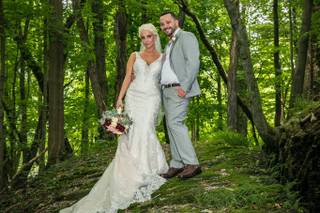 Katelyn B.

Getting married on 06/01/2023

Memories to last a lifetime

The pictures came out great! Everyone loved them!

Will Blochinger Photography's reply:

Thank you so much. It was fun working with you. We are so happy you had a magical day. Best wishes to you both.

Billie M.

Married on 07/05/2022

❤❤❤❤❤❤❤❤❤❤

Erik and I are so happy we decided to hire Will Blochinger Photography to shoot our engagement photos. Dave photographed our session and is our wedding photographer for our event next year and his work is stunning, and really captured the essence of who Erik and I are as a couple. Dave is also very kind and great at giving direction without it being all about poses. They made me cry and I cant wait for the big day! Thank you so much!

Will Blochinger Photography's reply:

Dave was really touched by your words. We are so pleased you and Erik are happy with our work so far and cant wait for your big day next year. Enjoy the planning and... no more crying. =) Stay safe and warm!

Bo Lorring

Married on 03/11/2022

Our Heroes!

To say Will Blochinger Photography & Blake were amazing would be an understatement. After canceling our big wedding due to the pandemic, Blake was flexible and was able to schedule Neil to photograph our elopement, after changing locations. He arrived early, and really went above and beyond to make sure we got all the photos we asked for, and more! The photos we received from WBP are truly beautiful and timeless. We will definitely be using them for future occasions.

Will Blochinger Photography's reply:

You both were a joy to work with especially during this crazy time. We know making all those new arrangements were not easy but you always stayed calm which made our job easy. Enjoy each other and your captured memories forever.

Are you interested?

Send a message

Samantha

Married on 02/11/2022

professional and fast delivery!

Worked with Will on some of my content photos for my small business. He was very professional and delivered my images very quickly.

Emma R.

Married on 09/01/2021

Hands down...The Best!

Look no further, Will is the BEST! We hired Will for our engagement and wedding photos back in 2018. He was the first vendor we hired after getting engaged and we knew immediately he would be amazing. His style fit our personalities perfectly. On the wedding day when emotions are high, he is such a calming presence. He got pictures of every person and every detail of our wedding and he knows how to get the perfect candid shots. We had to postpone our wedding twice due to COVID-19, then decided to cancel our original plans and have a small backyard wedding with close family. Working with him to figure out the perfect plan was seamless. The pictures came out amazing and we are so grateful we trusted him to capture our best day! And when Covid is over, he's coming back for the big party!! TY!

Will Blochinger Photography's reply:

We are so looking forward to your big day, but your family celebration and ceremony was wonderful. We are so glad you are pleased with the pictures so far. See you soon and thank you again for the kind words.

Jenny G.

Married on 08/07/2021

So so so happy!!

Will Blochinger Photography is absolutely amazing! I am so happy we found them! We used them as our wedding photographer. They were great from the moment we met them. We were not living in New Jersey when we were planning our wedding but they took the time to get to know us through zoom. Their energy and photography skills are out of this world. Our photos came out beautiful and it's memories we will cherish for a lifetime. I'm so glad we chose WBP and will definitely recommend him to all our friends and family.

Melody

Married on 07/17/2021

Fantastic photos, even better service!

When you hire Will to be your photographer, you ensure that you'll have a good friend on your wedding team! My fiancé and I chose Will to shoot our engagement photos, my boudoir shoot, and our wedding. Due to Covid, we've also asked Will to photograph our elopement.
Not only does Will capture stunning images, he also does everything he can to make you feel comfortable in front of his camera. During our engagement shoot, he cracked up my fiancé and I! The resulting laughing photos are some of our very favorite shots!
I will admit that I was pretty anxious about my boudoir session. Especially when he has shot all these huge stars and even a Playmate of the Year! That all changed when my hair and makeup were done (part of the package) and after I saw the awesome set up he created! Will made this body-conscious, plus-size girl feel like a star! I had so much fun and think I want to have another boudoir session with Will someday!
Planning a wedding is hard work. Do yourself a huge favor and put Will Blochinger Photography on your team!


Mary D.

Married on 07/09/2021

Thank you Will Blochinger Photography!!!

We hired Will Blochinger in Summer 2019 (pre-Covid) for our Summer 2020 wedding. We used them for both our engagement photo shoot as well as what ended up being our backyard wedding in summer 2020 - we couldn't be happier that we found them! When COVID-19 hit, and we had to adjust our plans for this year and scale down the wedding, Blake was really easy to work with to make adjustments. At the time, wedding planning was extremely stressful, and we were super thankful to have Neil & Dave as our photographers They was kind, considerate, and provided us absolutely beautiful, timeless photos of our wedding day. On top of everything, they got us our photos very soon after the wedding (much sooner than I expected). Will Blochinger Photo is worth every penny!! We will be using them again next year at our big celebration and are looking forward to working with them again!

Will Blochinger Photography's reply:

Mary, it was such a great day and we look forward to the grand wedding next year. Have a wonderful holiday!

Caroline M.

Married on 07/03/2021

Perfect Choice!

My husband and I would highly recommend Will Blochinger Photography! We were able to choose our lead photographer, David, who did an incredible job! We also had a 2nd photographer who was amazing as well. All of them were great to work with, very professional, friendly, and timely. They captured all the special moments that were important to us, we didn't have to worry about anything. I am extremely pleased with our experience and really enjoyed partnering with Will Blochinger Photography on our wedding day!

Emma R.

Married on 04/03/2021

Excellent photographer w/ quick turnaround!

I highly recommend Will for wedding photography. He came to us via a friend recommendation and his prices are very reasonable for such an amazing service. He perfectly captured our day and took some stunning golden hour shots in the sunset and even our dogs despite them not cooperating. If you have specific poses or shots you want to get, make sure to tell Will in advance so he can guide you through it on your big day. We opted not to get a second photographer, but this is something I would have splurged for if I were to do it again. That said, Will was everywhere and nowhere capturing the wedding and never was an interruption or noticeable - which is exactly what you want! He got the photos back to us a few of days after the wedding (about 1000 in total) which was awesome. Also, a very important and key feature of working with Will is that you have unlimited use and access to your photos and don't need to pay per print. I highly recommend Will Blochinger Photography as I have a few times already!

Tamera

Married on 02/06/2021

So in Love :)

Will Blochinger Photography is the BEST. They make every effort to give you the wedding photos of your dreams. They blew me away over and over. My bridals were amazing and after getting my photos back - I just cannot say enough good things about them! (s/o to Blake!!!) The people are incredible and make everything so fun and easy. I knew I didn't have to worry about anything on my wedding day because they were going to take care of everything, and they did! It was so smooth and not to mention they get your photos super quick!!! Will Blochinger Photography is unmatched!!!!

Maci L.

Married on 12/09/2020

Out of this world AMAZING!

Will Blochinger Photography did an amazing job with not only our photos but our videos and in capturing the beautiful moments I will be able to relive for the rest of my life. My husband and I are so grateful for our photographers and videographer, Neil & Dave and Michael, for being such a great team and being so easy to work with. They also supplied the Magic Mirror photobooth which was a HUGE hit!!!Thank you for sharing our special day and helping us relive it through the images and videos!

Will Blochinger Photography's reply:

Thank you both for the review. It was truly our pleasure working with you both, your families and friends. Capturing your special day was fun for us as well. If there is anything we can help you with in the future, please do not hesitate to ask. Many years of happiness to you both.

Andrea

Married on 11/14/2020

Hands down our best vendor!

Will Blochinger Photography team are some of the best people I've ever worked with. David did our engagements as well, so I knew going in that he would have a good idea of what we wanted captured on our day! He didn't disappoint. Getting married in 2020 was definitely challenging and nothing really went as planned but having David and his team by our side made everything so much easier. They went above and beyond when plans changed to make sure we were on the right track and still getting what we wanted. They were hands down our best vendor and I am so grateful they were part of our day! Our pictures turned out beautifully!

Carlie B.

Married on 11/07/2020

Our Covid story...

We really can't say enough about Will, his amazing work and attitude, and how happy we are with the photos he captured!!!!!!! We had a bit of an unorthodox wedding. At least from how we originally imagined it. As with many brides and grooms this year, the COVID-19 outbreak affected our original plans. We planned on having a large family wedding with around 150 guests, traveling from half a dozen states, and two countries in NJ. We had all of our vendors, locations and deposits in place. Like the rest of the world, we never could think something would prevent us from having the large ceremony and family party exactly how we envisioned. By the end of May of 2020, however, we made the difficult decision to cancel those plans. We decided to have a more intimate gathering with 10 of our local immediate family members. We did not want to wait for an unknown amount of time to celebrate what would be the most important day of our lives, and we scrambled to secure a location and vendors. Will was one of four wedding photographers we found in New Jersey. We realized very quickly that he was a perfect fit for us. Not only were his gallery and years of experience impressive; he was incredibly friendly, easy to communicate with and thorough. Together we organized our day and planned the shot set-ups for our wedding. When the day came, Will and his equally amazing 2nd shooter and assistant, Dave, were early, fully prepared, and ready to get to work. Throughout the day, we could tell they shared our enthusiasm, and love of their craft. They were genuinely excited to document all the small moments that flew by for us. Will was the best thing that could've happened to us regardless of circumstance - you will not regret having him photograph any event for you, and we can't wait to work with him again!!!!!!!!

Will Blochinger Photography's reply:

Good morning! What a great review to wake up to. We were so sorry that you had to make certain accommodations due to Covid, but we were happy you didnt have to wait long to enjoy your special day. Many years of happiness for you both.

Roman J.

Married on 08/08/2020

Best decision ever!!

Let me start off by saying thank you to the best photographers there are out there! You are a one of a kind team that made the day so much better with your personalities. When we got our photos back it was like I was living my wedding day over again. They didn't miss one little detail and their pictures tell the whole story from the day! You would never imagine some of the pictures they get but they just know how much it means to have detail from a day that goes by so quick! They are awesome people that will not disappoint! If you are looking for photographers, don't look any further and go with them!!! Thank you Neil & Dave for amazing photos! Roman & Kaylee Hugs & High fives :)

Will Blochinger Photography's reply:

High fives to you both! Thank you so much for the wonderful review. It was great working with you and your family. We wish you many years of happiness.

Marlena G.

Married on 08/02/2020

Our first and best decision!

We went with Will Blochinger Photography because we instantly fell in love with their work! Talking to Blake on the phone sealed the deal! Neil & Amy were our photographers for our wedding on 02-08-2020. They went ABOVE and BEYOND. They exceeded all our expectation!!! Their vision, dedication and patience was amazing! Our photos came out perfect! I'd recommend them a million times over! Thank you so much guys!

Will Blochinger Photography's reply:

You are so very welcome! It is us who should be thanking you, Neil said you and your wedding parties were kind, fun and patient which in turn makes their job easy. Please let us know if we can assist with any special moments moving forward. We are here for you!

Beth C.

Married on 07/03/2020

An Excellent Experience Through & Through!!!

Dave and Amy were absolutely amazing to work with on our wedding day and Blake was a pleasure helping us put everything together from start to finish! The pictures were beautiful and our family and friends adored them! The Magic Mirror supplied by them was also a huge hit at our wedding. Thank you all so very much for everything you did! You all were great!!! XOXOXO
Beth

Casey D.

Married on 05/24/2020

Best there is

Will and Dave are hands down the best there is. Finding someone to do our photography was probably one of the hardest things on our "list" because you want the most amazing pictures of your special day. Well, we are so greatful we chose Will because they did not disappoint. From knowing all the "good hidden gems" at Crystal Springs to take pictures at, and making me feel like a model the entire day, HYPING me and my husband up, and getting every picture I wanted- we couldn't be more thankful. If you want an amazing photographer who knows what he' doing, pick will you wont regret it. I just recommended him to my friend, and I will continue to! He's amazing! Thank you for capturing the best day of our lives!

Will Blochinger Photography's reply:

Casey, Thank you so much for making it easy, you both were great to work with. We hope the next sixty year will be as wonderful as your first six months as a married couple. Stay safe and healthy!

Leia M.

Married on 05/12/2020

Blissfully Happy!

We are so happy that we chose Will Blochinger to capture our wedding day and our beautiful engagement photos! I could not be happier with the results. The photographs are so beautiful - they look like something that I would see in a magazine, not an actual photograph that *I* am in! Neil & Michael themselves are wonderful people. I have always felt incredibly awkward in front of a camera, but they made me, and my husband feel completely at ease and gave us plenty of helpful direction for our photographs. They had plenty of poses in mind to capture the look we were going for. They knew exactly what to photograph, running around and quietly taking snaps at the perfect moments. I was incredibly happy to have their good vibes around on our wedding day! We even splurged and got their photo booth which was SO MUCH FUN and totally worth it. I would highly recommend Will Blochinger for your wedding! They were communicative and easy to work with, the photographs are INCREDIBLE, and certainly worth the price. And they are just all-around great people. 😊

Maureen M.

Married on 03/27/2020

Outstanding!

Will and his team were so flexible with their time, and so generous to us. We met on a bit of an overcast and rainy day, but our pictures look bright, beautiful and romantic! We couldn't have been more thankful and happy!

Monica M.

Married on 09/27/2019

Picture Perfect wedding

Without any hesitation we picked Will as our Photographer for our wedding.. our first meeting with him we knew he was the right fit to get things done... We had a larger wedding party about 20 total not including parents and grandparents.. Will and Dave work perfect together and got the pictures done and we can not wait to get them... We also got the Magic Mirror Photo Booth from them and it was a huge hit with out guests. I also can not stress this enough they were not in the way at all taking pictures and they were so easy going it made the day seem like they were not even there...

Will Blochinger Photography's reply:

I'm actually working on your pics now!!! Your gonna love them!! Thank you both for having us with you on your big day!!!

Rebecca G.

Married on 09/14/2019

Will Blochinger Photography

Such an amazing experience working with them. They are so professional and even give my husband and I advice that truly helped out on our special day. Our wedding photos came out so good. We love looking back and seeing all the amazing moments that were captured. Thank you Will Blochinger for making our day extra special.

Will Blochinger Photography's reply:

Rebecca, It was a pleasure working with you and Geomar. I hope you will enjoy them for years to come but make sure you view them on Sept 14th so you can remember your special day on your 1st anniversary. Stay safe and healthy!

Aggie S.

Married on 07/09/2019

Absolutely the Best!

Will is absolutely the best! He has a great personality and was so fun to work with him, but most importantly his professional and artistic work speaks for itself. Our wedding day was absolutely beautiful, and he captured the most intricate details of emotion. From my mother-in-law dabbing her eyes during our first dance to the artistic presentation of my wedding gown to the shoes, to the rings -- all of it. There wasn't a single photo that we didn't download because we absolutely loved all of them! Every single person that has seen Will's photos of our wedding day has told us that they felt emotional even without being there in person. I've gotten many compliments saying that it all seemed like we were filming a movie -- soooo perfect in every way. I can't recommend him enough and I would recommend Will in a heartbeat

Will Blochinger Photography's reply:

Aggie, your words mean the world to us. Thank you so much for taking the time to write such a lovely review. It was a joy to work with you both and your wonderful families. Thank you again!

Jason G.

Married on 05/11/2019

Will Blochinger- An unforgettable experience with a magnificent outcome!

Will photographed my wedding in May 2019, and the entire experience (especially the photos themselves) were marvelous.

From start to finish, Will displayed professionalism, knowledge of his craft, and always made us feel at ease.

Will provided the perfect combination of professionalism and fun, with the final product being magnificent photos that I'll have with me for the rest of my life.

-Jason

Barbara B.

Married on 04/27/2019

Easy Going & Talented!

Will Blochinger Photo is beyond phenomenal. From super responsive communication to their very user friendly client portal, the whole experience of working with them was very easy, but way more importantly their photos are INCREDIBLE and they are the kind of people you want to have around you on your wedding day. We got a sneak peek during our reception and then our full photos back faster than anyone else I have heard of. It's super fun to watch them work together and Will was a superstar at fanning dress trains :) Bottom line, hire them, you won't be sorry! THANK YOU WILL! We love you!

Will Blochinger Photography's reply:

Thank you so much for the note. As you know we were so excited about how your pictures turned out as well. It was a pleasure working with you both. Have a happy and safe 2021!

Are you interested?
Send a message