26 Reviews
Recommended by 96% of couples
Quality of service

4.8 out of 5 rating

Average response time

4.7 out of 5 rating

Professionalism

4.9 out of 5 rating

Value

4.8 out of 5 rating

Flexibility

4.8 out of 5 rating
3 User photos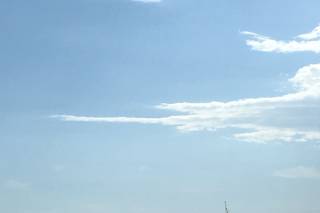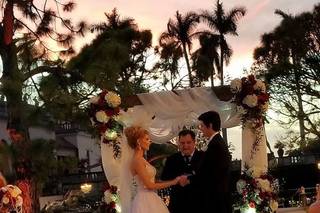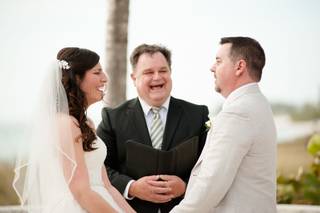 Frances J.

Married on 09/01/2021

Just the way we wanted it to be

We were able to pick our own vows, we repeated those vows after Steve. The ceremony took about 30 minutes, so not too long not too short. We can recommend working with Steve as your officiant for your wedding ceremony.

Best H.

Married on 01/25/2019

Very Osm Wedding Wire

Very Osm
https://jhamazam.xyz/category/hotels/

Caitlin

Married on 09/14/2018

Steve was Wonderful!

Steve performed the ceremony exactly how I wanted it. I told him I wanted it short and sweet and he did just that! The guests were pleased that it wasn't too long since it was so hot out. He kept it romantic and sweet and really catered to our personalities. He was so easy to talk to before the wedding and during the whole planning process. I'm so thankful for him and for conducting the ceremony just the way I always dreamed. I would definitely recommend him for your ceremony; he will listen to you and your needs and give you a beautiful ceremony!

Are you interested?

Send a message

Kelly

Married on 07/23/2018

Wonderful!

Dr. Steve and Debra were wonderful to work with. They made planning our destination wedding easy and stress-free. They were even available to meet with us a few months prior to the wedding while we were in the area on vacation. They were extremely friendly, knowledgeable, and personable. Our ceremony was small and quick, but Dr. Steve was able to include our requested wording with his own... and it was just wonderful! I cannot speak highly enough of Dr. Steve and Debra!

David

Married on 06/25/2018

We hired Steve based on having one phone call with him, as he totally got what we were going for and was able to tell us quickly what he would recommend. After talking to him for 15 minutes we were ready to book him. He did an amazing job and incorporated our theme of "teamwork" into the ceremony. He is professional, direct and does an amazing job putting everyone at ease. His delivery during the ceremony was incredible and several guests commented on what a great job he did. We can't say enough good things about Steve - it was truly a pleasure to have him and his wife Debra be part of our beach wedding at "The Sandbar"

Dave & Carrie

Kristy

Married on 02/10/2018

Steve Lortz did an absolutely phenomenal job officiating our wedding. His attention to detail is unparalleled and he is such a joy to work with. I have never heard guests compliment an officiant before but we have had so many of our guests call is, raving about Steve's ceremony! We would absolutely recommend him 100% to anyone and everyone.

Wes M.

Married on 02/02/2018

Steve recently officiated the wedding for my wife and I at the Ritz-Carlton Beach Club. The whole process was seamless. Steve and his wife Deb, met with us a few weeks before the wedding to run through all of the plans and details to make sure everything went just how we wanted it. The rehearsal and day of went perfect. Steve will tailor the ceremony to exactly what you want. Many of our wedding guests were very contemplative of him as well. Thank you so much for being part of our special day!

Bridget

Married on 11/11/2017

So incredibly flexible and experienced. Gave great advice and made everyone laugh even through the moments we thought we would become emotional and cry. Truly a pleasure to work with. He just guided us and made sure that we were comfortable in every way. I cannot say enough about how much of a pleasure it was to have him officiate our ceremony. 100% recommend!!!!!!!!

Lizzy

Married on 10/22/2016

Dr. Steve Lortz and his wife Debra were great to have for the process before the wedding and the day of the wedding. He did an amazing job at the ceremony and I couldn't have asked for a better officiant to marry us. He tied in all of the aspects we wanted and everyone loved the added touches of the conch shell, sand ceremony, and shell toss. His wife was there the whole time for both the rehearsal and ceremony and took great pictures that she posted the day after the ceremony. My husband and I were extremely happy with our decision to choose Weddings by Lortz!

We had a small wedding on Siesta Key. Steve asked if we had any vows we wanted to do, and he also said he could do his favorites. We said he could do his favorite vows... and it was so awesome!!! It was something that I never thought of, and everyone was talking about his "favorite" vows at the reception. He showed up early, made sure everything's in good shape. He was so professional and unique!! I would definitely recommend him to anyone.

Whitney

Married on 12/13/2015

Putting together a destination wedding from thousands of miles away seems so daunting, but Steve really put us at ease with planning the ceremony. He really listened to what we wanted and was so flexible in accommodating our style. Steve was extremely responsive and he left us with no doubts when it came to performing the ceremony. He was so personable and charismatic - our guests and wedding party were all saying how great he was! We seriously can't thank him enough for being part of our day!

Weddings by Lortz's reply:

Thank You Whitney, seeing the love between you and Brad made my job easy. Debra and I had so much fun with your family and friends. The Sandbar was a perfect location, your wedding was so much fun! We know Brad and you will have a long happy life in marriage. If you need anything, we are here for you, Dr. Steve & Debra Lortz Weddings by Lortz

Charissa

Married on 04/11/2015

Dr. Steve was perfect for our ceremony. We met him for the first time at our rehearsal, which was very hot. He did a great job at the ceremony by cracking jokes at the right times, bringing in our families and prayer at the most perfect times. It's exactly what we wanted and I think he did a great job at making it a perfect ceremony.

Kathryn

Married on 06/16/2012

Steve Lortz was a wonderful officiant! From our first meeting with him, we knew he would be perfect. He helped us personalize our wedding, which made it very special. He was flexible and patient (especially at our very hot rehearsal) and cracked jokes at the right times! Many of our guests have commented on the wonderful job that he did.

Amanda

Married on 04/22/2012

My husband and I were very concerned with making sure we found the perfect officiant for what we were looking for and were very nervous about finding someone in FL since we traveled from Chicago, and did not have a chance to meet with anyone prior to booking. All I can say is wow. Dr. Steven Lortz and his wife were wonderful. They made us feel right at home and talked with us by phone to cover every single detail about the ceremony. When the day came Steven was so nice and helped us feel comfortable during the ceremony. He guided us through the ceremony and made sure we didn't make any mistakes. We had a windy day, and a volleyball had blown right through the ceremony, Steve went right along with it and the entire audience laughing. He even filed our wedding certificate for us while we were on our honeymoon so that it was certified and waiting for us in our mailbox by the time we arrived back home in Chicago. We are so grateful to have found Steven Lortz for our wedding and couldn't have wished for a better officiant. Thank you so much for everything it was the wedding of our dreams!!!!

Mark

Married on 03/16/2012

Dr. Lortz and his wife did a great job for us. We had no idea how to choose an officiant... so we met with a few different folks. Once I spoke with Dr. Lortz, I knew we had found what we were looking for. He is very friendly and outgoing... gave us a fun ceremony with a nice combination of religion and our personal vows. Dr. Lortz was very flexible... was willing to give us whatever kind of ceremony we were looking for. He has a good sense of humor, and is obviously very comfortable officiating a wedding. He did a great job keeping it relatively brief (it was hot outside), while still giving the ceremony the respect and feeling of importance it deserves.

Jennifer

Married on 03/08/2012

We planned our wedding from across the country and Dr. Stephen Lortz and his wife Debra made the planning process very easy. Dr. Lortz is a brilliant professional. He came into the rehearsal without having ever met us and took what we wanted and ran with it. He guided us and our wedding party through the rehearsal so that the actual ceremony went off without a hitch. He helped to work our custom vows into a larger ceremony that only lasted 20 minutes and respected our wished that it be purely civil. And even though we were worried that some of our more religious family members may notice our non-traditional choice, they were thrilled with the ceremony that Dr. Lortz delivered. Their website is also helpful with examples of different types of vows. The price is up front and more than fair. Dr. Lortz also sent in our wedding papers for us so we didn't have to worry about anything after the wedding. We recommend Romantic Weddings!

Dawn

Married on 10/10/2010

OMG, Dr. Steve MADE the ceremony! It's was awesome, as was he. :)

Dr. Stephen Lortz is a non-demoninational officiant and has been performing weddings for 20 yrs. It shows! He's a gregarious, jovial, friendly guy who's as laid-back as we are.

We met with him & his wife Marilyn prior to wedding to get to know them and from there, most of our correspondence was via email or phone.

He always responded promptly, if not immediately. That was a plus, too.

Even tho we'd send him our vows and things we wanted in the ceremony, I was a little nervous not knowing exactly how the whole things would come together... it was needless worrying. Dr. Steve ran through the whole thing with us on the day of, just before, very simply.

We liked that about him, too: that there's no drama with him, everything was simple and straighforward. And b/c we're such a casual and playful couple, we all fit well together.

Our ceremony was fun, playful and casual but also beautiful and meaningful. All the guests commented on how much they liked Dr. Steve and wanted to know where we found him! It/he was amazing. :)

Nancy

Married on 06/19/2010

Dr. Steve and Debra did a wonderful job officiating our beach ceremony. Dr. Steve performed the perfect ceremony, choosing words that truly applied to my husband and I. Debra was our photographer and was right there capturing those special moments that we will cherish forever. I will definitely recommend Romantic Weddings to all of my friends!!

Audrey

Married on 05/21/2010

Steve was a great wedding officiant. We had an oceanfront wedding, and he did a great job.
He spoke loudly so the entire group could hear him, he was not rushed, but kept things to the length we desired, and did the wedding vows we submitted to him.
He was easy to work with, helped coordinate the "flow" of the ceremony, and gave good cues to us to do what we should be doing (which helped with our nerves!).
I recommend using Steve!
Audrey W.

Steve performed our ceremony and did an amazing job

Steven was absolutely wonderful. Exactly what we talked about during our meeting and not to cooky cutter. I would recommend him for sure.

Kristen

Married on 03/06/2010

Steve and his wife were fantastic. They did just what we asked and made our wedding ceremony perfect. Also, because he does so many weddings at the beach, he invited us out to see him perform a ceremony to get a feel for him and his style of wedding ceremonies. Everyone seemed to enjoy his service and it was just what we wanted.

Annie

Married on 04/23/2010

Dr. Steve and Debra did a phenomenal job on our beach ceremony. Not only were they extremely professional and made sure that everything ran smoothly, but they worked with us to make sure that elements of the ceremony which were special to us (i.e. a sea glass ceremony, etc.) were incorporated in. Additionally, Dr. Steve's words about how our wedding rings and what to remember when we looked down at them was a hit with not only us, but with several of the people who attended our wedding and mentioned how terrific the ceremony was afterwards. I would definitely recomment them!

Jennifer

Married on 02/20/2010

A++++++++++
Stephen, the officiant, was fantastic!!!! He's so personable. He has a great sense of humor & made everyone feel so comfortable & at ease.
We basically wrote our own vows. Stephen took our ideas & used them to create a beautiful ceremony that was absolutely perfect.
Debra, his wife and ceremony coordinator, was absolutely wonderful. She is so pleasant, professional and very organized.
I would definitely recommend them! We were so pleased we chose them. They made us feel like old friends.

Brandi

Married on 04/04/2010

Although I like the officiant, and his wife there were a few drawbacks. After we booked him as our officiant we had alot of trouble reaching him. I would call and email and hear nothing back for days, and sometimes weeks....... which made me a very nervous bride. I understand they are busy, but also it is important to keep in touch.

The officiant's wife was actually quite helpful, as she coordinated the ceremony, and helped everyone know where to be when. And although the officiant spoke well during the ceremony, and said some beautiful things, he didn't listen to our wants. We said we didn't want any readings/ religious part and he had both! I can deal with all of that BUT he pronounced my fiance's first name wrong, not once but twice!! Even after I said my fiance's name before my vows. He had met us more than once he should be able to pronounce my fiance's name.

So although I did like the officiant and his wife, I was not too pleased to hear my fiance's name pronounced wrong during our ceremony.
Are you interested?
Send a message