Reviews
5.0 out of 5 rating
Quality of service

5 out of 5 rating

Average response time

5 out of 5 rating

Professionalism

5 out of 5 rating

Value

5 out of 5 rating

Flexibility

5 out of 5 rating
100%
Recommended by couples
57 User photos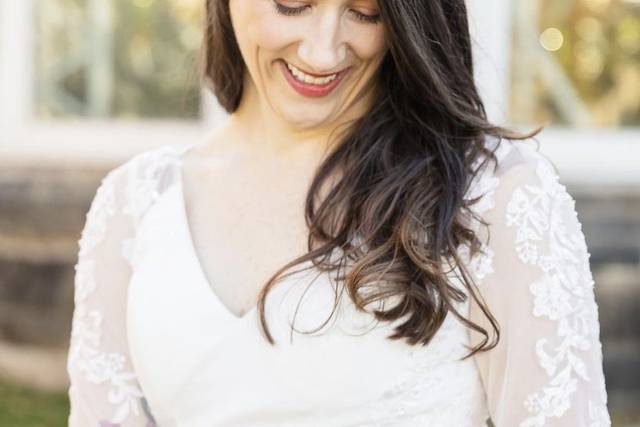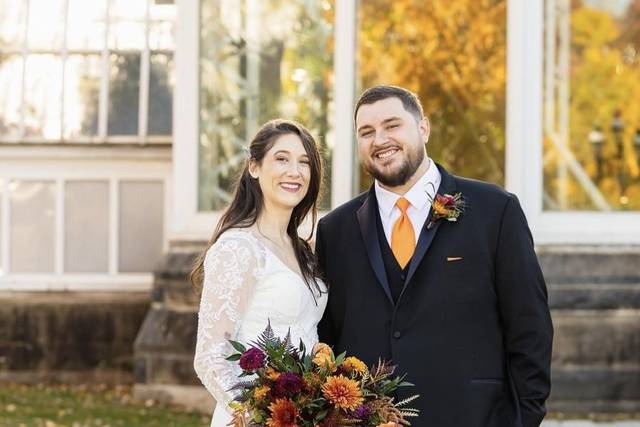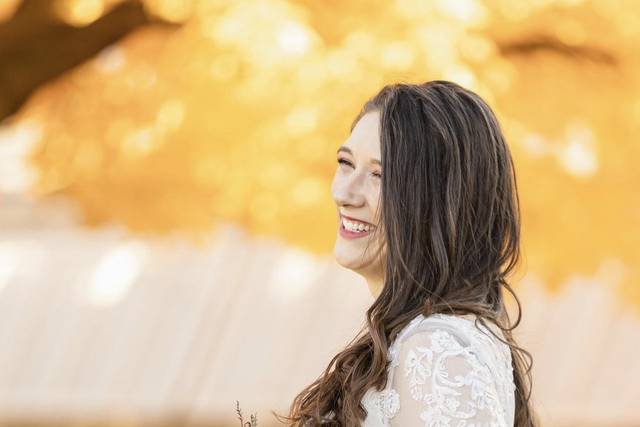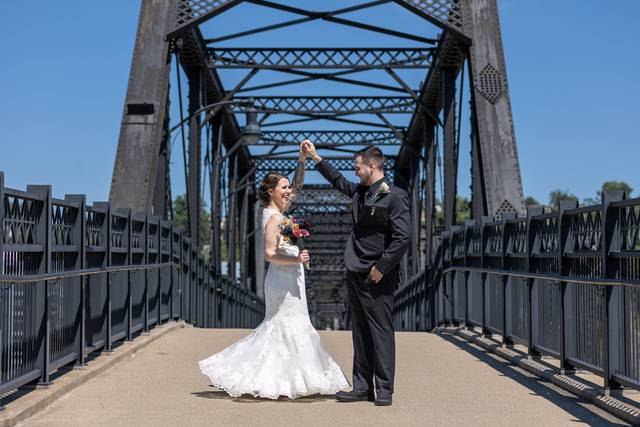 + 53

photos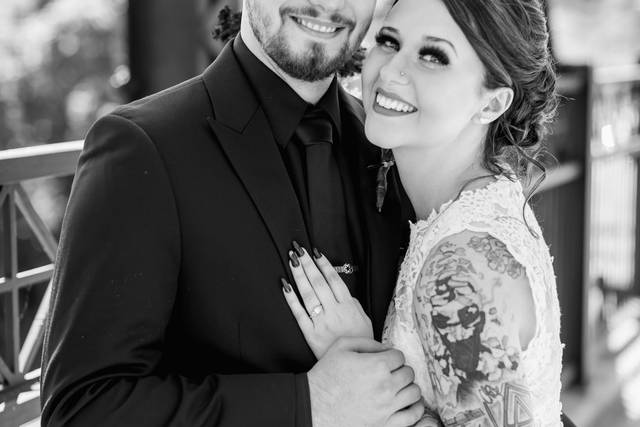 Lisa P.

Married on 09/02/2023

The BEST Photographer

Alisa is an instant friend! She is amazing at what she does and is so easy going that we felt instantly at ease during our engagement pics and our weddings pics. We didn't have a lot of specific requests and told her to take control and she did and every picture came out beautifully. Our family and party couldn't stop raving about how easy she was to work with and it really shows in pictures how talented she is.

Catherine C.

Married on 07/02/2023

A must hire

Alisa was incredible! Absolutely worth the investment. She was so friendly and helpful on wedding day. We love every photo.

Margherita S.

Married on 06/10/2023

Highly Recommend!

From the moment we met Alisa, we knew we were in capable hands. Her professionalism, creativity, and passion truly made our experience amazing. Alisa kept us informed and updated throughout, answering our questions promptly and providing guidance when needed.
On our wedding day, she seamlessly blended into the background, allowing us to be fully present and enjoy the day. She made us feel so comfortable in front of the camera and helped us pose while making it feel so natural.
We wholeheartedly recommend Alisa to anyone seeking a wedding photographer who can capture the magic of their special day.
Thank you, Alisa for being a part of our wedding journey and for providing us with lifelong memories that we will treasure forever!

Are you interested?

Send a message

Alayne D.

Married on 01/14/2023

Definitely recommend Alisa!!

Alisa was the best to work with!! She did both our engagement photos and wedding, and we are so happy with how the photos turned out! She got our full album to us quicker than expected, and even had a few sneak peaks for us the day after our wedding. She even surprised us with a picture from earlier in the day at our dinner table on the wedding night. Her communication throughout the whole process was great and we are so happy we chose her as our photographer!

Krista B.

Married on 12/31/2022

Absolutely Amazing!

I cannot recommend Alisa enough!! She is so kind, professional, thorough, and organized! She is so fun and took all of the stress away on my wedding day! She captured our wedding day absolutely perfectly! I cried looking at the photos and being able to relive our wedding day! She took every single photo we asked for and then some! She captured every single little detail of our day! She truly is one in a million and I would recommend her to anyone and everyone! We love you Alisa! Thank you for making our day absolutely perfect!

Becca

Married on 10/29/2022

Great experience and highly recommend Alisa!

Alisa did an absolutely amazing job with our engagement photos so we asked her to do our wedding pictures. She is communicative and a wonderful combination of professional and fun! It was easy to capture natural pictures when your photographer is making it a good time. Aside from the experience, the outcome and pictures are absolutely breathtaking. I highly recommend Alisa for any professional photograph needs you have! I look forward to working with Alisa on family pictures one day.

Maddie K.

Married on 08/27/2022

There's no one better than Alisa!!!

Oh my gosh I wish I could give her more than 5 stars!!! Alisa is such a sweet person through a through. She's uplifting, patient, funny, just everything you could want and more in your photographer! She's done my engagement and wedding pictures thus far! She made the whole experience more than amazing! She was extremely accommodating when it came to my large family. She made my husband and I feel like models even! And we just had the best time with her! We are both very awkward people and aren't fans of attention on ourselves but she made the whole experience fun and the pictures turned out phenomenally! I couldn't be happier with our time with her and the result! She's a true artist! I seriously can't recommend her enough!!

+ 8

photos

Kelly K.

Married on 08/06/2022

Couldn't recommend enough

There are too many amazing things to say about Alisa and too many reasons why I would recommend her to any couple looking to document their special day to list in a short paragraph but here are a few!
1. How personable she is- my husband and I are NOT the photo-type people but we couldn't believe how Alisa's warm and happy demeanor put ourselves at ease and allowed us to enjoy every picture! She made everyone in our wedding party laugh!
2. Creative instinct/attention to detail- she made our vision come to life and had so many personalized recommendations for our venue from her experience working there before! Even more importantly- the photos turned out better than I ever could have imagined! everyone who has seen the photos so far have nothing but amazing things to say about them. She captured every part and moment of the day that I would want to remember!
3. Amazing communication- whether it was by text, email or phone call, Alisa always kept us in the loop very early on, throughout the entire planning process and up til the AM of our wedding. She responded quickly and promptly to every one of her emails.


Samantha S.

Married on 10/15/2021

Wedding photographer

Working with Alisa made my wedding so stress free and AMAZING!!! She took the most incredible pictures, was fun to work with and genuinely cared about my family and I. Every single person I talk to from my wedding mentions how wonderful the photographer was.

Not to mention all the amazing photos she took. Looking through our album I laughed, cried and was able to relive my entire day all over again. I couldn't have asked for a better experience. Thank you Alisa!!! ❤️❤️

+ 6

photos

Colleen Q.

Married on 06/27/2020

Amazing photographer

Highly recommend Alisa! She did an amazing job with both our engagement and wedding photos. The engagement session was included with our wedding contract as she felt that we should get acquainted with each other and used to the process. I was worried about being uncomfortable posing for photos as I usually feel awkward doing so. Alisa made us feel so at ease and made taking engagement pictures fun! She was also extremely flexible and accommodating. We were married at the end of June and the bridal party's "hair and makeup" had to be moved from the hotel to the salon due to newly implemented COVID restrictions. Alisa went with this change, as well as others required, and made these changes seamlessly. She is so sweet, kind, and funny! She took every combination of pictures we wanted! She also took amazing candid photos throughout the night. She has an amazing eye and the pictures came out more beautiful than I could have even imagined. I highly recommend her to anyone!

Maura M.

Married on 10/12/2019

Amazing photographer, wonderful person

I cannot say enough good things about Alisa Innocenti!! She has been fantastic to work with since the first time we met her! We knew after talking to her a few minutes that we wanted her to be our wedding photographer. She is super personable and made us feel comfortable both during our engagement session and our wedding day! She also made me feel stress free during the wedding day! She is very professional and easy to get ahold of. We also love her candid style of capturing moments! All of her photos have been absolutely amazing. I cannot recommend Alisa enough!!

Amanda D.

Married on 09/21/2019

Alisa is an 11 out of 10!

From the moment my husband and I met Alisa, we knew she would do a great job. She is friendly, upbeat, and put us immediately at ease knowing that she would have our back. Leading up to the wedding she was supportive (even when we had to change venues) and even suggested great locations for pictures. The day of the wedding, she made sure everything went smoothly and made sure we stayed on schedule. We absolutely LOVE our photos. We got the link to our pictures about 8 weeks after the wedding. She captured so many great moments from portraits to candids! We can't recommend Alisa enough! :)

Scott

Married on 07/27/2019

Absolutely Amazing

Alisa is a one of a kind personality. Within the first few minutes of our phone consultation we knew we were going to hire her. Throughout the months leading up to the wedding Alisa would reach out regarding timelines, plan changes, vendors, anything and everything she'd need to know to help make our day as successful as possible. Anytime we talked it instantly felt like you were chatting with an old friend. Once our wedding day came, it was more of the same. Alisa's personality will relieve any stress you're feeling before the ceremony, she'll help pull together whatever you need as well to make the day as stress free as possible. Notice, we haven't even talked about pictures yet. When you get your first batch you'll be blown away by her candid nature of capturing moments that will take you back to exactly where you were and what conversations or thoughts you were having. Don't pass up an opportunity to have her help make your wedding day perfect. I recommend Alisa a thousand times over!

Dominique

Married on 07/13/2019

Wonderful!!

Alisa is the best!! She is so professional and easy to work with- very friendly and never makes you feel awkward in front of the camera! She had great ideas for spots for photos when I wasn't sure what I wanted! She also made our wedding photos go seamlessly! We received endless compliments on the finished product! I have no clue how I'm going to pick which we print and hang in our home. You couldn't pick a better photographer!

Robert

Married on 06/22/2019

Alisa is great!

Alisa is very personable and professional. We had the best time shooting our engagement session and we cannot wait to see how our wedding photos come out!

Janna D.

Married on 09/01/2018

Janna 9/1/18

I met Alisa for the first time at my best friend's wedding. It only took about 5 minutes of being around Alisa when I knew I had to ask her to be my photographer for my wedding a little over a year later. My husband and I were thrilled to find out she was open for our wedding date. I enjoyed working with Alisa for every part of the wedding process. I am in love with all of my engagement and wedding photos. My family could also not be happier with all of the pictures! Alisa has so many talents! She did the best job of making my husband feel comfortable throughout the entire process. Alisa even helped me button my dress on my wedding day. She ensured that the whole day went as smooth as possible. I felt so comfortable with her, she is organized and professional yet funny and bubbly. My bridal party also enjoyed working with Alisa. Alisa was also so easy to get a hold of when we had questions about anything. I could go on and on about how much I love Alisa and all of her work. I was one lucky bride to have Alisa as my photographer, she is by far the best!!

Marlayna

Married on 08/25/2018

wayy more than a photographer

I cant even begin to describe how happy we are to have chosen Alisa as our wedding photographer. One thing most people don't take into account is that your photographer will be with you from start to finish on your big day. Make sure it is someone you are comfortable being with all day! Alisa was soo much fun to not only work with, but just to be with the whole day. She was fun, bubbly, goofy while still remaining professional and doing an awesome job capturing every (and I mean EVERY) moment of our wedding. I never felt awkward with her telling us how to pose or to smile or "act like you like each other"! lol The quality and quantity of photos we received were above and beyond my expectations. I loved each and every photo. She really captured key moments for us. She was a saving grace dealing with some of my concerns with our bridal party (getting 18 people to focus is a lot harder than it sounds). I can literally go on for hours about how much I love her. If I could have another wedding just to work with her again I totally would :)

+ 2

photos

Sarah

Married on 08/18/2018

Alisa was excellent!

Alisa was everything my husband and I wanted in a photographer. We booked with Alisa after an initial phone call, after being impressed with the work she had done on a friends wedding. When we first began planning our wedding we were booking vendors for a Pittsburgh wedding while living in Chicago - so we were not able to meet with many of our vendors prior to booking. Even over the phone, Alisa provided all of the information we needed in order to move forward with our decision, and I am sure glad we did. Alisa was very responsive, professional, and best of all - fun to work with. Often times being photographed can feel a bit awkward but Alisa was not like this at all, and my husband and I and the entire bridal party had a great time working with her. The quality of Alisa's photos speak for themselves, and we could not be more pleased with our photos that captured our day so perfectly! I would recommend Alisa to anyone in search of a photographer for their big day!

Ryan M.

Married on 07/14/2018

A great choice for a photographer

Alisa's shots speak for themselves in terms of quality/composition and you can easily find hundreds of beautiful examples of her work online. Take a look. Let's talk instead about things you can only witness in person, such her amazing work ethic.

I have never seen a photographer work as hard as Alisa, with such a focused dedication to get every single shot we wanted from our wedding, from start to finish. Her flexibility allowed to her accommodate any and all changes in plans on the day of. She cares deeply about customer satisfaction. She's also smart about coordinating with other vendors and venue staff as the day flies by. She will keep you on track while somehow managing to be everywhere at once.

Then there's her personality which is, in a word, delightful. Your photographer is going to be with you for most of your wedding day so it's worth choosing someone whose company is enjoyable.

We hired a wedding photographer and ended up with a good friend. I hope you will be able to say the same after your big day.

Amanda

Married on 06/23/2018

So much fun!

I cannot say enough great things about Alisa! From the first meeting we had with her, she was extremely excited and on point with everything. She is very organized and great at what she does! From the planning process to the day of the wedding, she was always there to answer all of our questions and was such a calming presence on such a busy day. It rained all morning on the day of our wedding, but Alisa reassured me that everything would be fine and her calm and positive attitude put me at ease. Thanks to her expertise and suggestions, we were still able to take amazing pictures outside! Alisa was so fun and energetic to be around on the wedding day and also during our engagement session. She made us feel very comfortable and had us laughing the whole time. We are thrilled with how the photos came out! She captured our day perfectly and we are so happy to have the photos to look back on for years to come!

Emily

Married on 06/09/2018

Amazing photographer!

Alisa is an amazing photographer! From the moment my husband and I met with her, I knew she HAD to be our photographer. Alisa is organized and thoughtful, and really cared to get to know us and what we were hoping to capture on our wedding day. She made everyone feel comfortable during the photos and took charge during our wedding day to make sure everything went smoothly, so we didn't have to worry about the day. She captured everything we wanted, and MORE. The candid photos she captured were incredible. I HIGHLY recommend Alisa to anyone looking for a photographer. You will not be disappointed!

Christine

Married on 05/12/2018

Fun, Professional, Amazing Photos!

Alisa was amazing to work with! She got to know my husband and I before our wedding so that we were very comfortable with her and the camera. She is so fun to work with, making it easier to smile on this already very happy day! She balanced posed photos with candid photos so that we had a great mix. We loved how our photos turned out and have too many favorites to choose from!

Elizabeth

Married on 12/09/2017

As a wedding guest and bridesmaid at a couple weddings where Alisa was the photographer, I've been nothing but impressed! Alisa is professional and fun. She sets up the best shots and is extremely efficient. Quality of work is incomparable to others I've seen! You won't be disappointed with Weddings by Alisa.

Carly

Married on 12/09/2017

If you are looking for a top of the line, out of this world, amazing photographer, then look no further! Alisa has been such an exceptional photographer and friend throughout the entire wedding planning process. Our engagement and wedding photo's have exceeded my expectation! She is fantastic to work with and will even get your camera shy fiance to come out of their shell! I promise you she will not disappoint, I highly recommend Alisa and her fabulous team to make your wedding day that much better!


Meghan

Married on 12/02/2017

Alisa is a ROCKSTAR photographer. I cannot speak highly enough of her in every aspect. First of all, her skill set is unparalleled. When she picks up the camera, you can just tell she has the light, mood, framing, color, you name it already composed in her head. She will not miss a beat! You can trust that she's not only going to capture every moment of the day, but also every emotion. Her photos are stunning. Second, Alisa's personality...fun, goofy, kind, relaxed, and incredibly professional. She will make you smile all day long because she herself will be grinning. This girl loves her job. Alisa's like your mom, your coach, your funny best friend, and a cat wrangler all rolled into one. She put on my veil, stopped traffic in the middle of Sixth Ave for us, corralled family and wedding party all day, and made my husband and I feel so so special. All of the stars.
Are you interested?
Send a message