Reviews
5.0 out of 5 rating
Quality of service

5 out of 5 rating

Average response time

5 out of 5 rating

Professionalism

5 out of 5 rating

Value

5 out of 5 rating

Flexibility

5 out of 5 rating
100%
Recommended by couples
76 User photos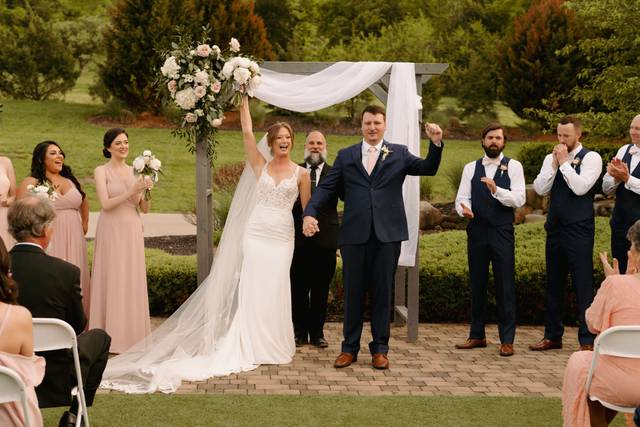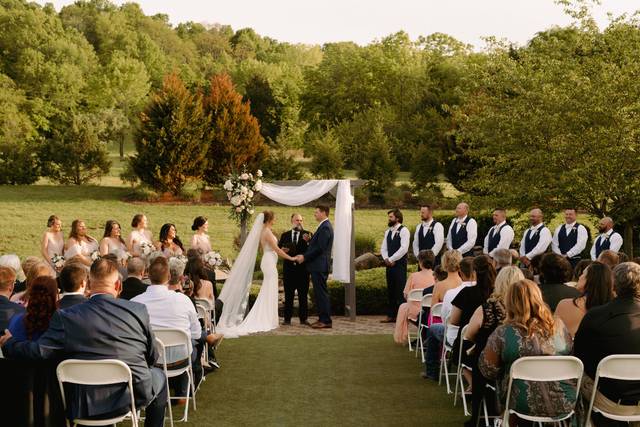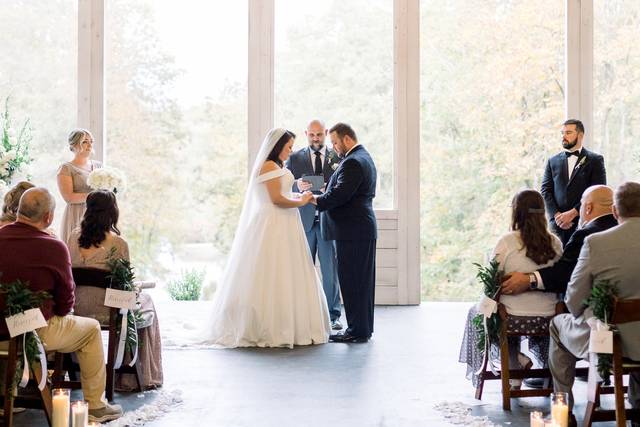 + 72

photos
Alexa F.

Getting married on 04/22/2034

Experience was above and beyond anything we could have hoped for!

We hired Low for our couples coaching and wedding ceremony and it was truly one of the best decisions we made during our wedding planning. The coaching was so helpful, and Low worked with us to make sure it fit into our schedules and lifestyles. As for the ceremony, he was SO incredibly great.. awesome.. amazing.. meaningful... personalized... ALL the things I could have hoped for and more. People were coming up to us all night talking about how amazing it was. From the prep he gave our parties before the ceremony, to the actual ceremony he created for us, it was all perfect. He was such an easy person to work with for our wedding, and I would recommend him to everyone and anyone looking for a wedding day officiant. His service was ABOVE AND BEYOND.

Kelsie C.

Married on 04/29/2023

Incredible!

Low was absolutely incredible! The number one feedback from all our guests was how great he was... even had several people say it's the best ceremony they've been to. Our guests said how relatable his words were to their own relationships and how he made the ceremony so lighthearted, fun and loving. Low really made the effort to make our ceremony fitting to us. He used inside jokes and past stories from our relationship as if he's known us for years when we only just booked him as our officiant a month before our wedding! I truly can't recommend Low enough!!

Featured

Helena A.

Married on 12/04/2021

Best decision ever!!

We cannot put into words how incredible our experience with Low was!!! We decided we wanted to do our first 90 min chat at our home and Low was so flexible and joined us. We talked about our past, present and future then Low articulated it back to us in the most magical sounding ceremony. He made sure he knew what was important to us and intertwined it perfectly! His interactions with the wedding party were also phenomenal. He was the rock of the entire day and grounded us all before the ceremony in what truly matters. The ceremony itself was perfect and meaningful and really spoke to who my now-husband and I have been and will be. I highly highly HIGHLY recommend him as an officient for your wedding ceremony.

Are you interested?

Send a message

Chandler L.

Married on 12/03/2021

Unforgettable

Low was recommended to us by our wedding photographer and we couldn't have been happier trusting him to be part of our special day! We could tell he spent a lot of time putting his remarks together. He incorporated so many personal touches and nearly everything we mentioned during our couples interview with him. We received so many compliments about the ceremony and people assumed Low had been a part of our lives for years. His presence on the day of was calming and compassionate as he made time to speak with the wedding party and family while getting ready for the ceremony to begin. Low stated his hope was for family and friends to walk away feeling like he knew us our entire lives and he did just that in the most perfect, honest way.

Amanda A.

Married on 10/08/2021

One of the best parts of our wedding

When looking for an officiant, we wanted somebody who could personalize our ceremony with a perfect amount of seriousness and fun. After talking with Low, we loved his outgoing personality and enthusiasm. Choosing him as our officiant was one of the best decisions we made. Our ceremony was better than we could have ever imagined. All of our guests said that it was the best ceremony they had been a part of. They thought we had known Low for years the way he talked about us and our relationship and told our story. Still to this day, months later, we have people talk about how much they enjoyed our wedding and what a great job he did. On top of that he was reliable, professional, and a genuinely great guy. If you have the chance to use him as your officiant you won't regret it.

Shana C.

Married on 10/01/2021

Ceremony executed to perfection!

We had such a great time getting to know Low over the course of planning our wedding. He really took the time to get to know us and tailor our ceremony to us specifically. On our wedding day, he took the time to touch base with each of us individually to help us remain in a good headspace and stay calm before our walking down the aisle. We both would highly recommend Low as he was such a crucial and highly applauded part of our wedding!

Caroline C.

Married on 09/25/2021

Perfect Wedding Ceremony

Our experience with Pastor Low has been amazing! From our initial zoom meeting to review his services through to the moments before the ceremony, you could tell he has a passion for what he does and understands the importance of his role on your big day. He made sure our wedding ceremony felt personal and intimate, but also left room for jokes and levity to really make the whole thing so meaningful. We heard nothing but positive feedback from our guests and couldn't be more pleased with the memories Pastor Low help us create! I would absolutely recommend him for your big day!

Tanya R.

Married on 07/24/2021

Look no further

Low did an amazing job on our ceremony. That's actually what our guests kept talking about all night. He included humor, anecdotes, love and read the room to guide the ceremony.
In a typical wedding, it can be hard to focus on the ceremony because you've probably heard 10 carbon copies at the last 10 wedding you've attended, not here. Our guests were engaged from start to finish.
The ceremony was one of the best parts of our wedding and I'm so glad we chose Low Norris!

Andrew C.

Married on 06/12/2021

Excellent and Engaging

Low did an amazing job getting to know my wife and I. He was able to take our story and transform it into a ceremony that was personal and entertaining while still emphasizing the importance of God in our marriage.

Tracy R.

Married on 05/28/2021

Amazing Officiant!

We absolutely loved having Low as our officiant for our wedding. He took the time to get to know the two of us and truly wanted to tailor the ceremony to make it special. We really appreciated Low's dedication to making the ceremony perfect for us. As my family and I are Christian while my husband and his family are Jewish, we wanted to incorporate both of our faiths into the ceremony. Low was thrilled to help us include each of our beliefs and traditions seamlessly.
We also chose to participate in premarital counseling with him, which was the best decision. We both felt that we learned SO much from the discussions we had with Low and enjoyed the sessions along the way!
Finally, Low made the day of our wedding feel easy and low-stress. He checked on each of us several times before the start of the ceremony just in case any nerves came into play. He made us feel so comfortable on our big day!
I would highly recommend Low as an officiant. If you choose to hire him for your wedding, you won't regret it!

Kris R.

Married on 05/22/2021

Father of the Bride

Lawrence was an absolute blessing for our daughters wedding! He was so great and traveled, then took the time to understand our wants and needs! Couldn't imagine a better person to perform the ceremony for my daughter!

+ 4

photos

Katie W.

Married on 05/16/2021

He made our ceremony perfect!

Being new to the Nashville area, we were really nervous about hiring someone and our ceremony not feeling personal. Pastor Lowe took the time to get to know us personally and beautifully crafted a ceremony that perfectly encapsulated our story and made all of our guests feel welcome. Out of all the decisions we made for out wedding, having Pastor Lowe officiate was the best one we made!

Erica G.

Married on 05/01/2021

Perfect and Personalized!

Low did an amazing job with our wedding ceremony that perfectly captured our story! We met with Low beforehand to get to know each other, and he recorded our conversation to create such a personalized ceremony with very thoughtful parts and humorous parts too! On our wedding day, he mingled with family members and really got to know everyone. Highly highly recommend Low!

Moneka C.

Married on 04/03/2021

Excellent Wedding Officiant! Awesome!

Pastor Norris assisted us with anything we needed pertaining to our wedding ceremony. We were very pleased with everything.

Lauren C.

Married on 03/27/2021

Absolutely perfect!

Pastor Low was amazing!! We only chatted with him a few times and met with him once but it felt like he truly understood us as individuals and as a couple. He delivered the most personalized ceremony I've ever experienced (and I don't even think I'm being biased) and it was exactly what we wanted. We laughed, we cried, we felt all the emotions, and Pastor Low led us through it all. So many of our guests came up to us during the reception and raved about the ceremony - it was perfect! I cannot recommend Pastor Low highly enough!!

Elizabeth

Married on 03/27/2021

Beyond amazing!

Low was amazing! He was very thorough with his ceremony. We talked to him several times prior to our ceremony, he took lots of notes and asked questions about our relationship to really personalize our ceremony. He drove over an hour to our location and really just made our ceremony so perfect. I cannot recommend Pastor Low Norris enough!

Wedding Pastor Nashville's reply:

The family property was amazing. And that Storm!! crazy lightning and thunder. But it didn't rattle you guys at all. I love that about you two.

Jessica R.

Married on 03/06/2021

Our guests are still raving about Pastor Low!

We came across Pastor Low when searching online for Nashville wedding vendors and he responded to us within a day. We quickly set up a FaceTime meeting and we knew immediately he would be a great fit for our wedding ceremony. We had a planning meeting to discuss the ceremony and he asked thoughtful questions and within the same meeting was able to give us a summary of our ceremony script which we absolutely loved. We were so at ease with him we decided to do premarital counseling with him (via FaceTime) which I also highly recommend. His ceremony was tailored exactly the way we wanted it. Our families have varied religious backgrounds and he managed to make them all happy! It was really important to me that our officiant be a very good public speaker, and Pastor Low is truly a professional in that regard! Also, the time he spent with us prior to the wedding getting to know us was truly reflected in the ceremony. People thought he had known us for years. Lastly - he was extremely flexible with our postponement due to covid, and made extra effort to hand deliver our pre marital counseling certificate to us when we arrived in Nashville. I cannot recommend him enough.

Amanda S.

Married on 01/09/2021

Low is a must have!

Low exceeded our expectations. We had an introductory meeting with him where we got to know each other, and he got to know us as a couple. He delivered an absolutely beautiful ceremony at our wedding. We received so many compliments on his work. I highly recommend hiring Low as your wedding pastor.

Hayden S.

Married on 11/12/2020

The best ceremony we could've ever imagined

One of the most special parts of our wedding was our ceremony with Low. Most ceremonies we had been to in the past either felt forced or distant, so when we saw Low perform the ceremony at one of our best friends wedding- we knew we had to have him! He was so accommodating and even made the trip to Miami to marry us. He made the ceremony so personal and special that everyone at our ceremony thought he had known us forever. Low will forever be a special part of our story and a great friend. He's even marrying another one of our best friends next year!

Wedding Pastor Nashville's reply:

Cant believe that all happened earlier this year. Seems like a decade ago! Best wedding trip ever. The way your family embraced me was really special and I know our families will be crossing paths in the near future. Im so grateful I ge two be part of your story!

Chris

Married on 11/11/2020

Smooth and helpful

Low was extremely helpful through our process, he made something that can be nerve racking very calming. We were guided all the way through. I would recommend him every time.

Melissa I.

Married on 11/07/2020

Amazing Amazing Amazing

I wish I could give 10 stars to Pastor Low. We were in a situation 2 weeks before our wedding where we were without an officiant. I found Pastor Low on Wedding Wire and we texted a bit. I finally scheduled our meeting with him (HE DOES A MEETING AND REMEMBERS EVERYTHING!!!). We spent just over an hour chatting on Zoom and that was when I really knew I made the right choice. He really remembers everything and that gift made everything about our ceremony personal. The day of the wedding he arrived with pletnty of time to spare, talked to all of us, connected with our wedding planner etc and then when the show started, he was AMAZING. Not a single person would have known we just meet the week before. Our ceremony was truly about us and our kids. It really meant so much to us to have not just the logistics taken care of but the personal attention, care and truly meaningful words spoken over our marriage.

I really cannot say enough good things.

Brittany E.

Married on 11/01/2020

Pastor Low - marriage counseling and wedding officiant

Pastor Low was more than we could have ever hoped for. We chose to do pre-marital counseling with him leading up to the wedding and his coaching significantly helped us improve our existing conflict and prevent future conflict. He went above and beyond at the wedding, mingling with family and checking on bride and groom party before hand. He is worth every penny and we are forever grateful for him!

Michael D.

Married on 11/01/2020

Above and beyond

Low was absolutely amazing. From the minute we first spoke to him over the phone we knew we wanted him to marry us. But he is more than just a pastor or officiant. When he arrived at the venue he made sure my grooms knew the important role they were playing in our day...something they didn't realize until Low put it in to perspective. He makes it known that he is readily available for anything we may need that day. He catered to our preferences for how we wanted the ceremony to go and it couldn't have gone better. He made everyone laugh, cry, and feel the raw emotions of our special day. After the wedding, our attendees complimented Low more than anything. If I had any advice to anyone selecting their officiant, I would say this:

Call Low. Talk to him. Feel him out. He's so personable. You'll find that he will make you feel comfortable and confident that choosing him is the right decision.

Grace D.

Married on 10/24/2020

Amazing Officiant

We highly recommend hiring Pastor Low for your ceremony. He takes the time to really get to know you as a couple and does an amazing job translating that into the perfect ceremony. My family could not stop raving about him. We told him we wanted our ceremony to be meaningful/sentimental, but with some lighthearted/funny moments thrown in, and he found that perfect balance. Truly couldn't have asked for a better officiant.

Wedding Pastor Nashville's reply:

I seriously thought I was trespassing as I drove up to that amazing property. I know it was not plan A but it sure was a great plan B. Personally I loved the extra time with all your family. Your nieces were a crack up and your nephew did great especially for his age. Im glad it worked out so well. lets keep in touch.

Jessica E.

Married on 10/18/2020

He is Magical

Pastor Low not only gave us wisdom through our pre-marital counseling, but a ceremony we will never forget. It is truly amazing how he can know you for only a short amount of time, but have every wedding guest believing he has been your pastor for years. Our wedding day was chaos, but one of the main things I remember is all of the compliments coming our way for Pastor Low. When he arrived at the venue, the first thing I said to him in passing was, "I didn't write my vows!" to which he just laughed. What I thought might throw a wrench in his pastoring of our ceremony was no issue for him at all. After some brief one-on-one before the ceremony, we pivoted from personal vows to repeating after him, and it was seamless. He is the perfect combination of serious and funny, and you can be at ease knowing he has everything under control. We literally couldn't have said any of it any better ourselves. Thank you, Pastor Low!
Are you interested?
Send a message