27 Reviews
Recommended by 100% of couples
Quality of service

5 out of 5 rating

Average response time

5 out of 5 rating

Professionalism

5 out of 5 rating

Value

5 out of 5 rating

Flexibility

5 out of 5 rating
Awards
84 User photos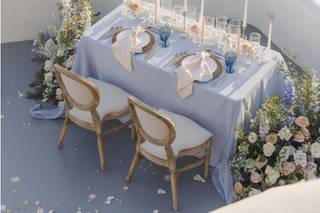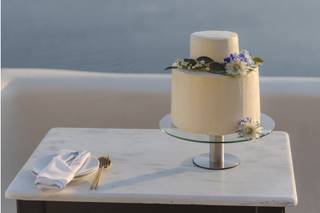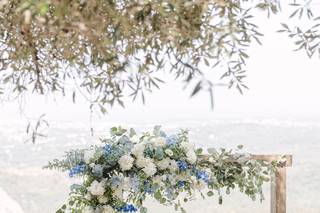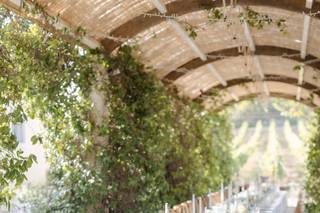 + 80

photos
Jenna P.

Married on 09/25/2022

Great experience! Such an amazing elopement!

Anna made sure that our big day was as perfect as we have planned. I was very cautious in choosing a wedding planner since we are located in the United States and Anna absolutely exceeded our expectations. From the first email contact the service provided was excellent, professional, flowers, bride hair and make up, photos and all other requests were arranged and fulfilled as agreed.On our big day, we had the nicest and most beautiful ceremony imaginable.
We recommend Rosmarin Weddings because they have made our special moment perfect and to remember.


Brigette M.

Married on 07/15/2022

Amazing experience and service

Anna made the process of living in the UK and organising a wedding in Corfu seamless. Very attentive and always on hand to address any queries. I completely trusted Anna, who recommended superb suppliers, within budget. The 2-day event went to plan and I would highly recommend.

Alyssa

Married on 06/27/2022

Better than we could have ever imagined!

Anna is simply the best. From our first conversation, my husband and I were drawn in by her warmth and vision. Planning a wedding in Corfu from NYC did not seem like an easy task, but Anna's organization and thoughtfulness made it a breeze. She communicated with us generously every step of the way, including my family members who helped to organize the event. When we changed our minds on the colors and decor she remained unfazed and promptly sent a new proposal. The flowers and table setup the day of the wedding exceeded our wildest dreams. Her attention to detail is unmatched and her artistry shines through every flower and decoration. Everything ran smoothly and our guests made a point to commend her on how organized the event was. She made magic happen.

We have so much gratitude for her hard work in planning the best day of our lives. We wholeheartedly recommend her to anyone planning a wedding in Corfu, and are still in awe over her work. I'm only sad I can't work with her again.

Are you interested?

Send a message

Alexandra E.

Married on 06/25/2022

If you plan on having a wedding in Corfu, Anna is the person for it!

Anna and her team, made our dream wedding come true! Looking back at our wedding weekend, we can say that it was magical. We are so happy with everything and how beautiful it all turned out. We had such a great experience working with Anna, who gave us great suggestions and ideas whenever we spoke and understood how to fit our needs and wants even into the smallest details. Anna also went to great lengths to make sure we had everything we wanted from our pre-events to our wedding day. The design and decoration of the wedding were just perfect and so beautiful.

Anna, we can't thank you and your team enough for everything you did.

Love,
Alex and Tarek

Nikolas

Married on 08/28/2021

Cheers to the best!

In times of Covid, when nothing was certain, Anna always kept her cool and managed to organise our perfect wedding. She was accessible at any given time and made all our wishes come true.
Anna is a very professional wedding planner, who sticks to a budget and advices you like a dear friend.

We can't thank you and your husband enough, for all that you did for us!
We wish you all the best,
Jessica and Nikolas

Nadia B.

Married on 08/16/2021

Best Wedding Planner!

Anna has been amazing! From our first interaction with her, we had a great connection and she has been very warm, respectful, supportive and understanding throughout the process. She considers everything we like and always comes up with the best solutions. She has great ideas and always brings her artistic and original details to life. She is everyone's dream wedding planner, we never felt stressed with her and she literally helped us plan 2 weddings, as things were impacted by COVID. All the vendors we worked with were excellent, professional and our wedding was perfect in every aspect. Anna never complained or made us feel like we were making bad decisions, always told us what is realistic and was very responsive to our questions and concerns. She exceeded our expectations and helped us realize a dream wedding, and on short notice due to COVID. Our wedding day was perfect, thanks to her and her amazing team. Thank you Anna and Leo for everything! Much love! Nadia and Georges.

Lenna B.

Married on 07/09/2021

The best days of our lives thanks to Rosmarin Weddings

We have no words to explain how thankful we are for everything Anna and her team of vendors did for us. The challenge was big, we had a few things in mind that we didn't want to give up on especially regarding the wedding venue. Anna found a place that was beyond everything we could dream of and after this first step, everything went on so smoothly that I can assert I was a totally stressless bride. Everything from decoration to the photographers, vendors, food, and even details, was perfect. We were expecting it to be the best day of our lives and it was even better than this. What was, according to us, the most incredible feeling, was that we never felt like clients, but rather like close friends being taken care of by Anna in the most attentive and caring way. Thank you so much for giving us the chance to live our Greek dream!

+ 5

photos

David B.

Married on 10/07/2020

Amazing wedding

From our first contacts, Anna was very attentive to our wishes for the organization of our wedding. She has worked hard to offer us an incredible wedding, respecting our tastes and budget. Everything she prepared corresponded perfectly to our expectations. Anna is perfectly organized so that the D-day will be the most wonderful. Our wedding was more beautiful than we had ever dreamed of. We recommend Anna and her team without hesitation.

Eva K.

Married on 09/05/2020

Love her!!!

Rosemary weddings or better: the perfect supporter for your dream wedding. We have to say that Anna organized not only one wedding, but two. She was able to postpone the first wedding that was canceled due to Corona without any problems and also for a short time. at the wedding itself she was always attentive and managed every detail. from the first moment we could trust her and also had a friendly relationship, which calmed us down. if someone is planning to get married in greece, we can say: she is the first port of call for your dream wedding. she makes everything possible! we hope to see you again soon Anna! You are amazing!
Denis & Eva

+ 2

photos

Beth H.

Married on 12/10/2019

Wow anna is amazing

Where to begin....Anna & Leo were amazing they simply made our wedding day. From the moment we spoke to Anna we knew we were in safe hands, she understood our vision for the day, listened to our budget and understood everything we wanted to achieve. She was responsive throughout and just a pleasure to deal with. She provided us with treatments, budget and gorgeous mood boards so we could really visualise the day. Being in the UK Anna was vital to us being able to have our perfect day. All the vendors she worked with were amazing too. On the day and while we were in Corfu her and Leo made everything PERFECT, they let us get stuffed delivered to her house from the UK too which was so helpful. Our day was beautiful Anna is a perfectionist and has a real eye for design. I would now consider Anna a life long friend. Can I also add that she had a baby while doing all this. Wonderwomen!!!! If you are looking to marry in Corfu I don't think you could do it without Anna!

Sophie

Married on 12/06/2019

We had the most perfect day thanks to Anna

Anna and her team were brilliant! We spent 2 years planning our dream wedding in Corfu and Anna was with us every step of the way.

Our wedding day was simply perfect from beginning to end and I didn't worry about a single thing on the day as Anna was there to organise and ensure it ran smoothly. We wanted quite a laid back wedding with a buffet and an open bar by the sea on our favourite island in Greece and that's exactly what we got. Anna understood exactly what we wanted and made it happen for us.

We are both very busy with work and Anna took the "hard work" out of organising the wedding for us. It was simply beautiful! From the flowers to the cake, the lay out of the tables to the traditional Greek food (amazing!!!), the fireworks to the Greek Dancers, Anna took care of it all! The attention to detail was second to none and we can't thank her enough! It was the best day of our lives.


Sophie M.

Married on 09/05/2019

Everything

Anna was so helpful from start to finish. Planning a wedding abroad is not always easy but Anna made it a breeze.
If we had an idea about something but were not sure Anna was always there to give us options and advice.
Anna sorted everything we needed even to the very last minute 3 days before the event arranging Greek dancers.

Anna was amazing and so were the catering company and all the other aspects of the wedding day that Anna sorted from the fireworks, cake, musician. Everything was perfect and we couldn't of done it without Anna.

Thank you!!!

xxxx

Pete S.

Married on 09/05/2019

The best decision we made was to use Anna

We had absolutely no stress on the day of our wedding and every single thing went so smoothly without a single hiccup and that was all down to Anna and her team. All our requests leading up to the wedding were met, no request was too big or too small and we wouldn't had such a magical day if we didnt have Anna by our side.

We cannot recommend Anna and her team highly enough, from start to finish she was professional and understood all of our wishes. Even last minute and on the day changes she took in her stride and delivered flawlessly. If you're thinking of getting married in Corfu Anna should be your first call. First class service from start to finish.

Andreana C.

Married on 08/27/2019

fantastic experience, highly recommended wedding planner!

Rosmarin weddings is the best choice for a wedding planner. the quality of their services is excellent. they made our dream wedding come true, they are very professional, responsive, understanding, up to date in their domain, have a classy taste and can understand exactly what you are looking for. highly recommended.

Eleni

Married on 07/28/2019

The Most AMAZING Wedding Planner A Couple Could Ever WISH For

Anna is the most amazing wedding planner any couple could ever wish for. She is so sweet, knowledgable and an amazing person. Even though we live in NYC she communicated with us daily and understood exactly what we dreamed of for our special day. She took our taste and combined it with her beautiful/unique style and created the wedding of our dreams. She made wedding planning so stress free and easy. She made our wedding a success and whoever attended said they had never been to a more beautiful and well organized wedding before. We love you Anna!! Thank you and Leonidas for making our wedding EXACTLY what we wished for. You and your team are incredible!!!!


+ 17

photos

Georgina E.

Married on 07/27/2019

The Perfect Greek Vineyard Wedding

From the moment I found Rosmarin events on Instagram I fell in love with the stylish, elegant and beautiful weddings Anna has planned. I knew I wanted her involved in my wedding and she certainly did not disappoint. Anna made the planning process so easy, she listened to all my ideas and understood my vision and worked to ensure our day met all these requirements and our budget. The day was incredibly beautiful, tasteful and perfectly planned. Many guests have claimed it is the best wedding they have ever been invited to! I could not reccomend Anna enough. She made my day special, she is a fantastic professional and I would now consider her a friend.

+ 2

photos

Sean C.

Married on 07/16/2019

The best !!!

What a service Anna and her team provide , from day 1 everything was communicated with ease (what's app Skype emails ) , any legal requirements taken care off and any obstacle sorted without any stress . Even when the weather let us down Anna sorted it out moved the service and reception inside then party outside when it cleared up. Can't recommend Rosmarin weddings enough. Thanks for everything .

Stacey S.

Married on 05/10/2019

Anna's wedding planning service is very attentive and personalized

From the very first call and in-person meeting, Anna went out of her way to understand what we wanted for our wedding and to help us to deliver an event that was perfect for us. She is very attentive and knows so many amazing local vendors and venues in Corfu that provide a range of great options for different styles. Every vendor or venue that she recommended ended up being amazing, and our guests were super impressed that we were able to put together a beautiful wedding in Greece from both London and Nairobi! We also really appreciated that when we came to visit for planning purposes, she planned all of the appointments and even drove us around the island to check out different venues and to meet various vendors and caterers. This took so much of the stress out of planning, because we were in very capable hands! Anna and her husband Leo worked together as a team to make sure that there was always someone with us at each step of the way, and to ensure that everything ran smoothly. With Anna's help, we planned 3 days of events, including day-before-wedding welcome drinks, the wedding day itself, and a day-after-wedding boat trip which was her idea, and was the perfect way to spend the day after the wedding! We had about 80 guests for our wedding, so putting together all of these events was no small feat.

Marina V.

Married on 03/08/2019

Grateful and happily ever after!

We had an amazing experience from the start of our communication with Anna to the day of the wedding. She organized the best greek-spanish wedding we could ask for. She always made us feel as though she had everything 100% under control and she did! She is experienced and did a great job. Not only her but her whole team! We are super grateful to having had her as part of our special day. Not only as a wedding planner but also as a person,as a friend! My husband and I had the most easy-going and stress-free wedding of all times!We can only recommend and would do it all over again...

Matina B.

Married on 09/01/2018

Destination wedding in Corfu, Greece

It was such a pleasure working with Anna and her team! We live in NYC but we wanted to get married in Corfu, Greece, my hometown. From day one, Anna understood our vision and it felt right. We just had to describe our ideas and she brought it to life! She helped with the vendors needed, design ideas, bookings, took care of the little things that made a difference, organizing and planning our destination wedding. Communication is paramount in this business, and Anna really has that down. She made sure that we actually enjoyed our wedding planning.

The ceremony and venue's ambience was electrifying with spectacular and modern details who made this event unforgettable. Friends and family joined us in Corfu from 14 different countries and they insist it was the best event they have ever been! The whole weekend went without a hitch!

Overall, the service that we received far exceeded our expectations and it was well worth it. We are forever thankful for Anna and her team!



+ 14

photos

Marina

Married on 07/05/2018

We could not have made our fairytale dream of a wedding come true without Anna! She has impeccable taste and style, works with only the best of the best vendors in Corfu, is super organised and is such a gorgeous, lovely human that we just loved getting to know her throughout the wedding process as well! She and Leo truly went above and beyond for our wedding, and organised an entire magical week that we and our family and friends will never, ever forget. We cannot thankyou enough!! Love always from Marina & Kevin xx

Sara

Married on 07/02/2018

Anna Dedes was perfect. For a detail freak like me, she handled everything perfect. Answered every e-mail, she had charts and everything was structured. I couldnt ask for a better weddingplanner. And if you check her webpage you will see that she has an eye for details!

Andrey

Married on 06/24/2018

The most beautiful day.

We found Anna and Rosmarin weddings in our online search of organizing our wedding in corfu after getting a lot confused from other agencies with specific packages.
What we wanted was to feel special and have something suited to us not just a standard commercial package that most of planers offer.
And thank God we found Rosmarin and after speaking and explaining our ideas to Anna we saw our dream became true.
All was perfect from organization to smallest decorative detail.
Thank you Rosmarin Weddings and Anna for all your hepl and support, for making our dreams to came true and offering us the best memories in the start of our new life.

Maria

Married on 05/14/2018

Thank you so much, Anna! I can not even discribe by words how much happy we are!!! Our day was just simply perfect thanked to you! 6 months of wedding planning turned to fairy day which trully covered our expectations. Our guests still saying how much nice was everything - decoration, entertaiment, meal! All was fab!!! You have superb taste and so much attention for the details that i was not even thinking could be matter but they were! We can not wait to see the photos but with no any doubts they will be amazing! Thank you for everything! Big hug from me and Sean!-***

Anastasia P.

Married on 05/06/2018

Fantastic experience

I found Rosmarin weddings in the Internet when I was looking for someone who'll help me with my crazy ideas for my wedding in Corfu. As a person who loves beautiful details first I fall in love with the website, it was just so user friendly, simple, with amazing pictures that make you dream about your perfect wedding day. When after I met Anna the first impression was like "what a nice and positive person!". And later I saw what a great professional she was, so dedicated to what she does. I didn't need to explain my ideas many times, Anna always got me from the first words. Always on time, always in a good mood and with positive attitude! One of the most amazing things was the opportunity to be online with Anna 24/7. When I was expecting my wedding shoes only 2 days before the ceremony and it was so stressful cause they were stuck at customs, Anna found me a few more alternative options and made me feel calm and relaxed, thanks so much for that Anna! At the end our wedding day was amazing, I got a lot of compliments from our guests about the decor, high quality arrangement of all the process and such precise attention to all the details!
Are you interested?
Send a message