78 Reviews
Recommended by 100% of couples
Quality of service

5 out of 5 rating

Average response time

4.9 out of 5 rating

Professionalism

5 out of 5 rating

Value

5 out of 5 rating

Flexibility

5 out of 5 rating
17 User photos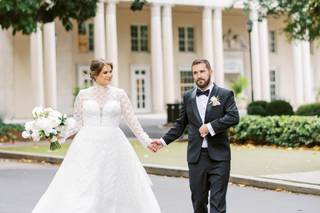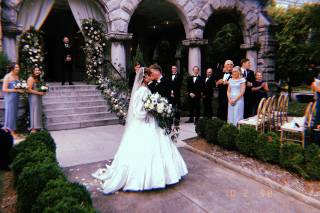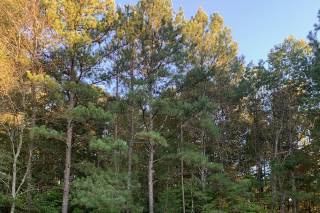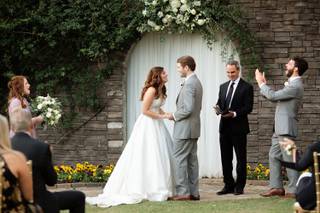 + 13

photos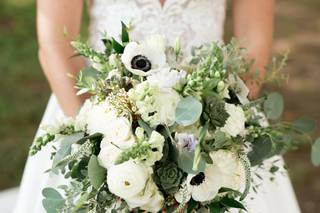 Featured

Erica F.

Married on 04/06/2019

Best wedding planner! - caitlin keesee

Wow! That word sums up our experience with Wedding Belles for our wedding, specifically Caitlin Keesee. We booked Caitlin about a year in advance for our wedding for the day of coordination package. Caitlin actually met up with us on master's weekend (which my fiancé was not too pleased about). I knew I wanted Caitlin to be our coordinator immediately after meeting her. Her bubbly, optimistic energy is exactly what you want on your wedding day. I wasn't sure if I wanted to have a coordinator but I can honestly say I couldn't have done it without Caitlin! I found most of my vendors with research on my own, but Caitlin was there to provide me with recommendations along the way whenever I needed them! She helped with selecting several vendors and I honestly wished I booked Caitlin first! (Would have saved me a ton of time on searching vendors). Having Caitlin and her assistant Lucy there on my wedding day allowed my husband and I to enjoy our wedding day completely stress free. Caitlin even came to my apartment the week of the wedding to pick up all of my ceremony/reception items to bring for me! She picked up food for my bridal party when we were getting ready and always made sure I was taken care of on wedding day. I had full confidence in Caitlin and she executed our wedding so beautifully. If anything went wrong, I still don't even know! My family, bridal party, and guests loved Caitlin! Look no further than booking Caitlin and Wedding Belles for your wedding!!!

Rachel R.

Married on 05/12/2023

Amazing Experience, Perfect Wedding Day!

If you are reading this review then look no further for your wedding planner. We used Sydney with EJE and had the best experience. From the beginning Sydney was professional, organizing and extremely communicative. She ensured our wedding day was perfect and it was. Logistics and flow were very important to us and she made it all happen with no hiccups. She was always available (even after hours) to answer our questions. She went about and beyond for us and we could not recommend her more.

Lauren D.

Married on 11/19/2022

Sydney -- communicative, detailed advocate for her brides!

We hired Sydney Woods of Emily Jordan Events as our month of coordinator, but her influence extended far beyond the month of and we are ever so grateful! Throughout our year and half wedding planning journey, she was always checking in to see if we needed any help. She provided great vendor suggestions and insight into anything I was unsure of. Her guidance throughout the process was really valuable. She also is very connected throughout the Atlanta wedding industry. Every vendor we spoke to spoke so highly of working with her, and I understand why. Every text or email to Sydney was answered within 30 min. We were so appreciative of that, especially when hitting roadblocks with other less responsive vendors. Sydney stepped in on multiple occasions as our advocate and helped to resolve any and all conflict. On wedding weekend, she was on it. Every detail organized and handled. She really took the stress away from myself, my husband, and my mother who was so involved in planning the weekend. I am SO happy we went with Sydney. One of the best decisions we made in our entire wedding planning process. Thank you so much Sydney!!!

Are you interested?

Send a message

Grace F.

Married on 09/10/2022

Wedding Review

My husband and I worked with Sydney Woods from Emily Jordan Events, and it was hands down the best decision we made! Sydney was always so so friendly, positive & professional. She was everyone's rock the entire weekend of the wedding, and she does it with such grace. You can tell that Sydney loves what she does & owns it! Can't recommend her & this company enough!

Courtney G.

Married on 06/18/2022

Great experience with Sydney!

We hired Sydney Woods, through Emily Jordan Events, and we were SO happy we did! She was with us since day one of our wedding journey, and my family, husband and I relied heavily on her throughout. There were a lot of moving parts, especially when responding to all of our questions, and she handled them all with grace and eager responsiveness. I so appreciate her patience with all of us! Speaking as a bride, you definitely need to hire Sydney, she will make you feel very relaxed and settled throughout the whole planning process. I really appreciated that sense of calm that she provided - I felt like it was all going to be handled even if my brain was going in a million directions! She will quickly feel like your best friend, who also has your back with everything. She is wonderful, and we could not recommend her as your wedding planner enough!

Katherine L.

Married on 05/28/2022

Sydney Woods is the BEST Wedding Planner

My husband and I recently got married last month and we hired Sydney Woods from Emily Jordan Events as our Day of Wedding Coordinator. Both my Husband and I were thoroughly impressed with the level of professionalism in coordinating our special day. She was very responsive and prompt. Any time I had questions she was there to help and had the answers. If she didn't have the answer, she would find it quickly and get back to us. Her personality and work ethic are amazing! Her friendliness makes you feel like you have your best friend right at your side assisting you every step of the way. The way Sydney treats her clients shows that she cares about your wedding and isn't someone who was hired to be there to coordinate. She is extremely well organized and is on top of everything. She disseminates information to the couple and the vendors in a timely manner and keeps everyone in the loop and on the same page. Sydney was so wonderful and I would HIGHLY recommend her as a wedding coordinator. She goes above and beyond to take care of her couples, especially on the wedding day! Our wedding day was perfect and Sydney was instrumental in making the day run smoothly. We couldn't have been happier, because we had no stress on our wedding day since I trusted Sydney and knew she would take care of anything that came up. Planning such a large event, such as a wedding, can be a stressful process. However, it was the most beautiful and stress-free day. If there is one thing that I would recommend to new brides, it is to hire a wedding coordinator from Emily Jordan Events (as long as it is in the budget). Sydney is not only the best professionally but also personally. As a bride and groom, you feel supported and taken care of during the craziness of wedding planning. Thank you, Sydney for all that you've done! We cannot thank you enough :)

Caitlin C.

Married on 05/21/2022

Excellent Experience

I had the best experience with my planner, Sydney Woods, from Emily Jordan Events. She was incredibly attentive and was constantly helping make sure I was on track with my to-do list. I was planning the wedding from another state so I heavily relied on her vendor recommendations and don't have a complaint about a single one that I selected. She was on top of everything and truly went above and beyond during the whole process.

Cheyenne L.

Married on 04/23/2022

Professional, Organize, and Wonderful

Sydney, with Emily Jordan Events, made our wedding day, weekend, and planning the most wonderful, stress free experience I could've ever imagined. We booked with Sydney 15 months before our wedding. She helped us every step of the way from picking out our other vendors (and getting us the best of the best from each company), to making our vision come to light with design and special moments (like the most epic champagne tower!), and more. Sydney helped keep us on track by making sure we sent save the dates, invitations, ordered stationary, etc. She set up meetings with vendors and communicated on our behalf when we were unavailable. Over the planning process, Sydney became so much more than an event planner, she became a friend that I couldn't imagine having my wedding without. The planning tool that Emily Jordan Events offers (Aisle Planner) was very user friendly and helpful. Everything about this company was professional, organized, and timely. THANK YOU to the whole team at Emily Jordan Events and especially Sydney for making our wedding absolutely perfect.

Aaron R.

Married on 10/30/2021

Planning Made Easy

While there is no way to have an entirely stress free wedding planning process, Emily Jordan Events got us as close to that as possible. From the start, Jordan made sure that decision-making was manageable, timely, and as stress free as possible. Even though she was planning a wedding event in a city that she was unfamiliar with, she was quick to understand local vendors and get on top of the various needs and intricacies of our city. Overall, our event was perfectly magical, and we can't thank Jordan and Caitlin enough!

Kendall K.

Married on 10/09/2021

Amazing- worth every penny!

My husband and I hired Sydney Woods as our planner and had the best experience! She went above and beyond what was required of her and was always available and quick to respond to us (no matter how late we texted or emailed her). She was incredibly professional and prepared for the rehearsal and the wedding; me, my husband, and our families were able to actually enjoy the wedding weekend!

Elizabeth W.

Married on 10/02/2021

Creme de la creme!

I worked with Sydney throughout my entire wedding planning process and it was a dream! I was living in another state, working an intense job during covid, and had a lot of creative visions for my wedding, so I needed a planner who was positive and consistent. With a tall order, Sydney was an easy choice. Sydney is very well connected, knows who to pull in to make your vision come to life, and is very realistic about the budget. She is a well balanced wedding planner, because she is so kind! I never felt shut down or "too much", she was able to help me get my ideas out and took a large load on to make them happen. Sydney embodies peace and joy as a planner because she is truly so good at what she does. My wedding was a Marie Antoinette meets ethereal southern dream, and it was beyond my expectations. I didn't feel an ounce of worry or stress day of, because I trusted that she had it, and she did! If you have high creative goals, want a person who knows people and want a life giving wedding planner, Sydney is the creme de la creme.

Catherine P.

Married on 08/28/2021

Can't recommend enough!

We worked with Sydney Woods at Emily Jordan Events, and it was worth every penny. Wedding planning can be overwhelming at the very start, and Sydney was there from the beginning to answer my questions, provide recommendations, and share her advice. Closer to the wedding, Sydney communicated with all our vendors to confirm details, delivery times, etc. so I didn't have to worry about the logistics at all. The wedding day timeline was so thorough and organized which helped to keep the ceremony and reception on track. My bridesmaids were so impressed with how prepared Sydney was with every little thing we needed on the day-of. Many people commented on how relaxed I was on my wedding day, and it's because I didn't have to worry about a single thing. She helped make our big day so perfect!

Amy W.

Married on 08/07/2021

Sydney is the BEST wedding planner!

First, Sydney is the most helpful wedding planner and she is so creative at floral design. She is so detail oriented, organized, approachable, and dependable. She is the best and she can help you find the best venders for with any budget. She is an amazing listener and she will help your vision come to life! She is great at communicating with family, wedding party, and out of town guest!

Elizabeth M.

Married on 05/15/2021

Cannot recommend enough!

Can't say enough good things about Emily Jordan Events and absolutely recommend them for your wedding.
We worked with Jordan for our June 2020 turned May 2021 in Atlanta. She was always available as needed, provided great recommendations of vendors, gave us great advice to help our planning - the list goes on. On the day of, she and her assistant coordinated in a way that I almost didn't know they were there - in the right way. She handled everything independently but checked on us (bride and groom) to see if there was anything we need. Our wedding went smoothly thanks to her coordination.
Further, as we had a 2020 wedding, she went above and beyond to help with our rescheduling and replanning. In particular she led the communication with our vendors through 2 reschedulings which saved us so much stress and time.
A huge thanks to Jordan and her team for everything they did as part of our wedding.

Sara P.

Married on 05/10/2021

Invaluable

There are those who plan and those who execute. Emily Jordan Events (EJE), led by Jordan Xu, executed. Jordan started to work with my fiancé, now husband, and I eighteen months prior to our wedding. We knew from the beginning that we wanted to have a wedding in the backyard of my fiancé's family home. Knowing that we would be creating our own venue and that we were having the wedding in a state different from our own, we began our search for a planner. Jordan came highly recommended by a dear friend, so we reached out. From our very first phone call we knew she was a perfect fit.

We selected the full-service planning option and set our date for 10/17/2020, little did we know just how much 2020 would have in store for us. 2020 created a unique set of obstacles for our wedding, and every other 2020 wedding for that matter. Jordan helped us take our vision for our wedding to a reality, by asking thoughtful questions, guiding us through vendor selection, and helping us visualize the event from tip to tail. She worked hard to help us craft the best, safest event possible. We never felt any stress with the ever-changing state of world affairs.

She kept constant communication with us prior to the wedding, even through the ever-changing state of affairs due to the pandemic, which helped us feel very calm heading into our wedding day. Jordan set up an on site walk through a few months before the wedding where several of our vendors were able to see the site and meet us. Prior to the wedding Jordan helped us finalize details and prepare for the wedding, giving us a detailed timeline, seating layouts and other pertinent details. On our wedding day, Jordan and her team, Anna and Caitlin, arrived on time and ready to roll prepared for everything - from binders to band-aids they had it all. Jordan, Anna and Caitlin made our wedding day perfect. Through the organization and preparation of Jordan and her team, Thomas and I got to spend our wedding day making memories and spending precious time with each other, our families, and friends that will last a lifetime.


Wesley P.

Married on 03/19/2021

Caitlin was the best!

Caitlin at Emily Jordan Events was a lifesaver and made our day so memorable

Laura D.

Married on 11/02/2020

Wedding Belles for the win!

To say Jordan and her team is exceptional would be an understatement! I could not recommend Wedding Belles more. Not only were they extremely professional and kind, but their attention to detail and making everything flow seamlessly was incredible. Jordan and her staff helped make our wedding dream become a reality. I really appreciated how flexible Jordan was for our planning sessions and she saved my life by picking up my wedding dress the day before the wedding when I had to deal with unexpected family issues. Do your self a huge favor and hire Wedding Belles!!

Lauren

Married on 10/10/2020

Best decision we could have made!

As we began planning for our wedding back in 2019, my now husband and I went back and forth about the added value of a wedding coordinator (especially since our venue had a day-of). My husband in his infinite wisdom insisted that we hire one, and it was the best move we could have made. Please book Emily Jordan Events – you will be so thankful that you did when your DJ starts asking questions about your first dance as you're driving to the venue, when your mom wants to know when she can go take a nap during photos, and when you realize that you actually need a billion different signs for a billion different reasons. No matter how organized you are as a couple, you will have at least a few moments where a wedding coordinator will make the difference between being able to be 100% present with the people you love during the most magical day of your life, and being stressed, waking up in the middle night thinking about picture frames or hand sanitizer, and having the day rush by without being able to take a breath and look around.
Caitlin at Emily Jordan Events made our wedding weekend absolutely perfect and seamless, and we were able to be truly present with our friends and family during the celebration. Caitlin stuck with us for over two years and through a COVID-reschedule. Her energy and positivity were invaluable during stressful moments during the planning process and she was so onboard with our vision and unique needs. As with most couples, we and our families has some awkward dynamics that needed management, and Caitlin directed and deflected with such grace, tact, and discretion, that no one even knew what was happening! We had so many people in our wedding party and guests comment on how much they enjoyed Caitlin's energy, direction, and assistance throughout the event. Now that the wedding is over, I'm not sure what Caitlin and I will be able to have standing calls about, but I'm sure we'll figure something out (because I'll miss her otherwise)!


Sue O.

Married on 10/06/2020

A Memorable Day

Thank you so much Jordan for making our daughter's wedding day so memorable. Your attention to detail and efficient planning allowed me to
enjoy every minute of the day. I appreciated how easy you were to work with
as you listened to all our ideas and made them into reality. Working with you
made the process easy. If we had another daughter planning a wedding we
would use you again!

Megan M.

Married on 10/03/2020

The PERFECT wedding planning team

I cannot say enough positive things about Jordan and her team at Emily Jordan Events.

When it comes to the planning process, Jordan was instrumental in helping design our big day. From helping me clarify my vision (which kept changing!) to picking the perfect vendors based on my wants, it's like Jordan could read my mind. Jordan was on top of the entire process - we had most of our vendors booked a year out! - and kept us on pace. Having had only a few friends/family members get married in my lifetime, I was new to the process, and Jordan answered every question I had with kindness and empathy.

Then came COVID. Without Jordan, I don't know what we would have done. She was able to keep us informed of the ever-changing industry standards, helped us think outside the box on how to be safe, communicated with vendors on how to stay safe and still get married, and helped keep me as calm as possible! I felt like I had a true advocate helping us through the many tough decisions that had to be made.

Finally, on the day-of, Jordan and Sydney were a dream. We had several little things go wrong (tree sap on my dress from photos, a broken bridesmaids shoe, a bridesmaid dress that didn't fit) and almost every problem was solved before I even found out about it. I didn't have to make a single decision, talk to a single vendor, or solve a single problem. Jordan and Sydney made sure that I was able to enjoy every moment of our big day.

I would highly recommend Jordan and her team to anyone who asks

+ 6

photos

Lucy V.

Married on 08/08/2020

No Better Wedding Planner for Your Big Day

I've been a fan of Emily Jordan Events (previously Wedding Belles, as I knew it originally) for years. I began working with Jordan and Caitlin during my sophomore year of college. I helped as an assistant day-of coordinator for many weekends throughout college and even some weekends after I began my first career after graduating college. From working with Jordan and Caitlin on the vendor side, I've known for years how wonderful they are at their jobs. From the vendor relationships to the meticulous timelines and everything in between, Emily Jordan Events goes well above and beyond what brides and their families see. When I got engaged, it was a no brainer that Jordan and/or Caitlin would be there on my special day too! There's absolutely no other people I'd trust to run my wedding day.

Flash forward to my wedding day (8/8/20), I was so lucky to have Jordan and Caitlin both there for my wedding. Due to Covid, I had to postpone my wedding. Emily Jordan Events was extremely flexible and understanding, while also comforting to my family and me. Caitlin was my lead planner and her communication, organization and leadership skills are unparalleled. She is extremely capable of turning your dreams into a reality, and I fully trusted her to execute my day perfectly. Without Caitlin, I would never have been able to relax and enjoy my wedding day. Everything ran smoothly and all of our guests raved about the ceremony and reception. Despite all of the challenges 2020 threw at us, Caitlin and Emily Jordan Events executed the perfect wedding day. I'd recommend Emily Jordan Events to all of my friends and family, and I'm so grateful they were a part of my special day.

Craig A.

Married on 07/10/2020

Jordan Flowers and Wedding Belles were winners!

We are parentals for our daughter Kelly. She had a grand wedding at the Biltmore Georgian Ballroom this past weekend. Jordan Flowers handled it personally for her Wedding Belles. It poured rain for the first time in months, but the large bridal party did not let it dampen their spirits. Through it all, Jordan and her helpers were there guiding us along. She often proffered good advice (but without being didactic), including at a planning meeting of vendors about 30 days out.

Kelly is a resident surgeon training off in Houston, so it was ESSENTIAL for her to have a Jordan in Atlanta to keep things on track...which she effected seamlessly. Jordan was ALWAYS cheerful, attentive, organized, and helpful. Jordan was a key part of why the wedding was a BIG SUCCESS!

Dustin M.

Married on 06/05/2020

Don't have a wedding without Jordan on your team!

Jordan and her team were amazing! From our initial meeting with her, we knew she was perfect for what we wanted. She was knowledgable, prepared/organized, and knew her stuff. We wanted to be able to hand off all the details and execution to someone so we could enjoy our special day and not have to worry about it all (we also wanted our family to enjoy the day as well and not be stuck taking care of things/vendors). We ended up having a ton of little details at our wedding to coordinate after moving out-of-state. Yet, Jordan was able to help us plan from afar and execute everything perfectly. We couldn't have been happier with how it all turned out. We were able to focus on the day knowing Jordan was capable of handling anything that came up. Looking back, Jordan was the best decisions we made when it came to our wedding! Both of our families and our wedding party loved working with her - and so did we! We encourage everyone to hire her - you won't regret it!

Colleen

Married on 03/08/2020

Just the best!

Working with Caitlin was a dream! I cannot begin to explain how much stress she took off me for the wedding. I didn't get a full wedding planning package, but it was absolutely amazing to have Caitlin there holding the reigns for the last couple of months and coordinating the day of. I almost definitely would have fallen apart had she not been there. Her positive energy kept me motivated through all the decision-making and she was just such a joy. Very possibly the best decision of my whole wedding (besides my choice of husband). I could not have had such a beautiful wedding without her.

Amy L.

Married on 02/29/2020

Quality Job & Quality People!

We instantly fell in love with Wedding Belles when we were looking for a full-service wedding planner. Jordan was professional, organized, and very relatable! Wedding Belles also uses some really cool software to help you manage and keep all your planning in one place! I really valued having Jordan there with me every step of the way- she was always knowledge, helped me ask the right question, and played as a key sounding board as I would make different decisions. In months leading up to the wedding, when I would start to panic, she always stayed so cool, calm and collected and help me work through what I was worrying about. Day of is really where I cant imagine not having Wedding Belles. Jordan and her team were AMAZING. They had everything so in control and on time. I was able to fully enjoy my day because of them! I trust them completely and would highly recommend them to anyone!!
Are you interested?
Send a message