12 Reviews
Recommended by 100% of couples
Quality of service

5 out of 5 rating

Average response time

4.9 out of 5 rating

Professionalism

5 out of 5 rating

Value

5 out of 5 rating

Flexibility

5 out of 5 rating
2 User photos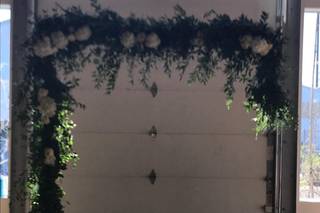 Tara B.

Married on 09/04/2021

What a Party!!

Danny is AMAZING. Not only was he just purely enjoyable to work with, he took time to sit down with us anytime we wanted to ensure we got everything out of the day and music we wanted. He broke down the day for us in digestible pieces so it didn't feel so overwhelming. He gave us suggestions where we needed/wanted but ultimately took all our personality and preferences and made it all fit together seamlessly with the music. We had an epic dance party, so much so that nobody wanted to leave the dance floor the whole time. We have had engaged couples ask us for his information already so they can book him for their wedding. He's such a fun and energetic professional that really cares about making the day special for you.

Sarah K.

Married on 09/19/2020

Truly the best DJ in Seattle!

My husband and I booked Danny for our wedding: this included DJing, lighting and his photo booth. Danny won us over during our initial conversation with his warm, friendly demeanor. He spoke about music, sure, but he also talked about the little things he was willing to do during our event - including coming by and busing our table if he thought it wasn't getting done so that our pictures looked great. He was just so thoughtful and really made us feel like he really wanted to be part of the team that made our wedding day as special as possible.
It turns out that sitting down and trying to plan out what music you want to hear at your wedding isn't quite as easy as it sounds on paper. Everybody knows what they like, but trying to explain that to the person that you are entrusting your party to isn't always easy. Luckily, Danny is extremely organized and helped us break down our big, complex day into smaller chunks which made picking music to match so much easier. He also had a ton of recommendations so we never felt like we didn't have somebody to point us in the right direction.
We told him we wanted the vibe to feel less like we hired a DJ to press play on a playlist of generic wedding music, and more like we had hired a DJ to come play bangers for us, our families and friends - this included mixing tracks to help us keep the energy up. Danny could not have been more receptive to the ask and it showed in his excitement!
Our wedding has come and gone, and we're so happy to share with you that Danny absolutely killed it! He exceeded all expectations at every stage of the day -- His passion and energy came through in his work and we just can't imagine our day with somebody else. We received sooooo many compliments on his behalf from our guests, and a pair of our friends was so impressed with his work, energy and attitude that they booked him for their wedding! I also want to say that the photo booth he brought was incredibly high quality, printed out photos, and was a huge hit with our guests!
Your DJ can make or break your event, and with something as important as your wedding day you want to do everything you can to maximize the potential of the day and have the party that you want. We are so grateful we connected with Danny, and we would, without reservation, recommend him to our friends and family members.

Gayle H.

Married on 07/25/2019

Top Quality DJ/MC- Keeps the Party Going

Danny @ waSound is the DJ/MC for you... he knows how to engage the crowd and keep your event going. Not all DJ's are the same... he's at the top of recommended!

I was fortunate to be a vendor (Belles + Whistles) at Metropolist to see him in action.

Are you interested?

Send a message

Jessie M.

Married on 07/20/2019

Danny should be receiving 6 stars

We had an amazing wedding and Danny was a big part of it. From the initial meeting all the way until the send off, Danny was nothing short of amazing. Great person, inside and out, he's a natural at MC'ing and not only catered to our music requests but also catered to the vibe of the crowd. We have already referred to multiple people.

Kayleigh

Married on 08/25/2017

Danny was without a doubt the best investment we made for our wedding day. Without him there our entire day would have been a complete mess. When our caterers arrived hours late, he kept the guest entertained and well informed. He was not only the greatest DJ ever but by far the best resource on our wedding day. He transitioned each aspect of our day smoothly and with great ease. He made sure myself (the bride) and groom were always well taken care of and was a true hero! If you want a stress free day and complete knowledge that your wedding is in good hands, book with this company. You will not regret it, it's worth every penny. If I can ever make up any excuse in the future to book a DJ, I will without question come back to Danny every time.

Kelly

Married on 07/09/2016

One of the best decisions I made while planning my wedding is to work with Danny. He is super responsive, quick, easy to talk to and understanding of our last minute changes. Most of all, our wedding was SO MUCH FUN! Not only my friends but also my whole family stayed until the very last minute dancing with one another. It was a real. party. Full of joy and happiness. He listened to my song requests on the spot and even when we were lost, he put on best songs that fit the atmosphere. SO. EASY!! First I had doubt since I haven't attended any wedding he was part of but it was an absolute success. I highly recommend him.

Katie

Married on 11/11/2012

Danny is amazing. He was so fun to work with, I would reccommend him to anyone for any event. For our wedding, he really helped to provide structure to our evening, and kept the mood so upbeat. We got a lot of great feedback from family and friends about what a great job he did and how he picked out great music that everyone really enjoyed. Danny was so easy to work with; complimentary consulation, very responsive when I needed to get in touch with him, and obviously very experienced in his line of business. Music at your wedding is more important than you think, it really sets the mood for the whole evening. I gave Danny pretty much all control over what was played, and he nailed it. The few songs I specifically requested to have played were played, and it always seemed to be when I was out on the dance floor too, not tied up elsewhere, so I really got to enjoy all the special songs I wanted to hear :) One thing I really want to rave about as well is that Danny would give guests a heads up before things would happen, like the toasts, cake cutting, etc. My mom was super concerned that she would miss something during the evening, but Danny's polite mentioning of things before they took place ensured that nobody missed anything :) Danny just absolutely nailed everything from start to finish... showed up early to get set up, provided music for both our ceremony and reception, and had me dancing out the door.... I could not reccommend him more!!!!!

Kelsey

Married on 09/30/2012

I dont think I have enough positive words in my vocabulary to do Danny (the DJ of waSOUND) any justice. He made our wedding fantastic. He was very flexible with meeting times; he even came to look at our venue with us to see what the best ways for him to set up his equipment were. From the time the reception started to the very end we had people on the dance floor which was a pretty incredible considering most of our guests were older. I had four different people (including a grandmother!) ask if they could buy CD's from Danny with the music he played at our wedding. Danny raises the bar for any DJ service. He is one of my most, if not top, recommended vendors from our wedding day. On top of it all, Danny could not be a friendlier guy if he tried. You will not regret your decision to have Danny emcee your event.

Brittnie

Married on 08/12/2012

I am so happy that we chose Danny and the WaSound team for our wedding! Not only did he keep everything on time, but he had a great sense of the crowd and was able to keep our guests dancing through the end of the evening. He worked well with our guests as they would request songs at the wedding, as well as being accommodating to the fact that we had "song requests" on our RSVP cards and had a huge list to send him just three weeks before the wedding. WaSound's photo booth was so much fun for all of our guests and it was great to be able to see the photos the day after in our guest book. Danny knows weddings and how to keep the evening flowing smoothly. As an event planner, I was happy that I could sit back and let Danny run the show and had full faith in him to do a fantastic job. My Husband could not stop thanking him at the end of the evening!

Adam

Married on 05/15/2011

WaSound did an amazing job. They were very friendly and easy to work with. The DJ played great music and kept the party going. Thank you WaSound!!

Amy

Married on 10/22/2016

Danny was great to work with! Danny gave us great advice and outlines for the ceremony and reception. Music is very important to us and we had very specific songs that we wanted incorporated into our wedding. He listened to what we wanted and everything went seamlessly at the wedding. We had to plan our wedding from a different state and Danny was always will to communicate via email and phone calls. We would definitely recommend him! We also used the photo booth which was a huge hit with our guests!

Morgan

Married on 09/04/2016

Danny was fantastic!! We could tell when we first met with him that he would be a great DJ and he did not disappoint. He helped the night move smoothly and knew what songs to play to keep everyone dancing.