Reviews
4.9 out of 5 rating
Quality of service

4.9 out of 5 rating

Average response time

4.9 out of 5 rating

Professionalism

4.9 out of 5 rating

Value

4.9 out of 5 rating

Flexibility

4.9 out of 5 rating
98%
Recommended by couples
66 User photos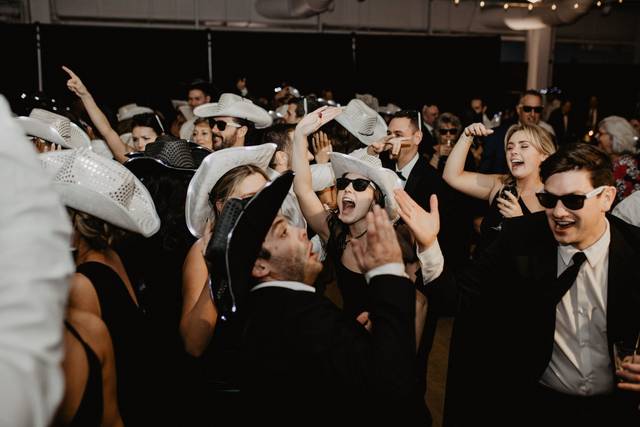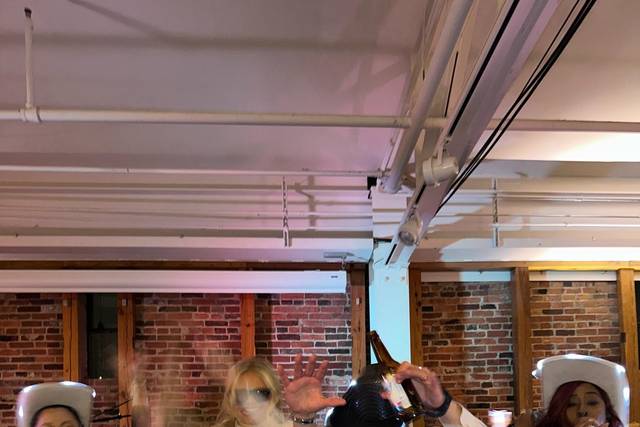 + 62

photos
Susie M.

Getting married on 12/31/2023

You must chose onyx for your wedding

We had Onyx play at our wedding on 12.17.22 and they completely exceeded our expectations! The band immediately had the crowd going! They were interactive with us and our guests! They put on our cowboy hats and sunglasses we handed out, pulled us on stage, came out into the crowd and made us feel like we were at the coolest concert! The instrumentalists and the singers are beyond talented and fun. Choosing Onyx as our band was our best decision. They were communicative with us throughout the planning process, met with us multiple times to ensure they understood what we wanted and learned multiple songs for us. If you want to have the most fun wedding you must chose them!

+ 2

photos

Steve S.

Married on 12/02/2023

Washington Talent Agency

We had a very good experience with WTA and it was a pleasure to work with them for our daughter's wedding.

Hannah G.

Married on 11/11/2023

Perfect and amazing!

Spectrum was seriously the best band ever!! They played during our entire reception (4.5 hours) nonstop and played songs that we requested ahead of time, as well as songs that played off the crowd. They were super vibey and professional and just a fun time all around. I am definitely recommending them to all of my friends!

Are you interested?

Send a message

Greg D.

Married on 11/10/2023

Amazing experience

We wanted an amazing live band for our Nov. 10 wedding, and Onyx MORE than delivered!!!! They kept the dance floor full all night long, and they learned 3 new songs for our special dances. Everyone from Washington Talent and Onyx were incredible to work with, and they gave us a very fair price for what was included. I plan to recommend Onyx to anyone planning a wedding. 5 stars across the board.

Meredith D.

Married on 11/04/2023

Amazing band

Sound Connection was incredible. They were fun, energetic, flexible and just all around awesome. Would highly recommend them. They had everyone dancing all night.

Meredith

Married on 11/04/2023

Sound Nation is the BEST BAND EVER!

We could not have had a better experience with Washington Talent and Sound Nation! Sound Nation brought the house down at our wedding. So many guests came up to us during the wedding and after to tell them that this was the best band they've ever heard at a wedding!

Angela was an amazing emcee throughout the evening and she and the band sounded so good! Sam was so great to work with. He totally understood our vision and worked closely with the vendor coordinator to make sure the band would fit in the space while maximizing the venue.

Sound Nation played almost every song we put on our "please play" list which we were so excited about! They totally played off of the crowd. At one point, I think almost every single wedding guest was on the dance floor. We seriously could not recommend Sound Nation enough. If you want to have the most unforgettable, incredible night - you need to hire Sound Nation!!!

Shannon M.

Married on 10/15/2023

Excellent Product and Service

Stepped in 1.5 weeks before the wedding for a photobooth after we had to let ours go with no confidence. Love that we have the film strip files and originals. Appreciated that the tech was diligent in adding all photos to the photo-booth guestbook.

Professional, great communication, and stellar product. Thank you!

Steve B.

Married on 10/14/2023

Fantastic Wedding Band

We had heard high reviews of Spectrum, and they lived up to all of them! They brought the energy and played a great set all night!

Emma

Married on 10/14/2023

Onyx is the best!!

Incredible wedding band! They got all our guests up off their feet and dancing the whole night. They also provided us with ceremony sound which was really nice not having to worry about leading up to the wedding.
Guests told us Onyx was the best wedding band they have ever seen and we agree! They know how to read the room, and they aren't playing the stereotypical band repertoire. They are such talented musicians.
Extremely professional and reliable. So easy to work with. Book them!!

Johnny L.

Married on 10/14/2023

Thank you for helping to create our Dream Wedding

Review for Talent Agent Coordinator Purnell:

Purnell is professional and proficient in the realm of talent coordination. His unparalleled knack for understanding the needs of his clients and matching them with the perfect talent is something that truly sets him apart in this field. I explained the type of music style and dance party we envisioned and he immediately knew that DJ Ralph was the one for the job. And he was right.
From the moment we began working with Purnell, his meticulous attention to detail was immediately apparent. He managed every aspect of our talent requirements flawlessly. His exceptional communication skills, combined with a genuine passion for his work, ensured a seamless experience from start to finish. I would recommend Purnell without hesitation to anyone in need of a top-notch talent agent coordinator.

Review for DJ Ralph:

In one word, DJ Ralph is phenomenal! His ability to read the room and adapt the music to suit the mood is unparalleled. His set at our wedding was nothing short of spectacular, creating an atmosphere that was both vibrant and electric. So many of my guests told us that Ralph was the best DJ they have danced to at an event.

Ralph's music selection was impeccably tailored to our tastes and preferences. He managed to blend a variety of genres seamlessly, ensuring that every guest, regardless of age or music taste, was on the dancefloor. He integrated the songs we wanted played at our wedding at the right times. His MC skills were incredible as he communicated announcements to guests, gave wonderful introductions, and managed the flow of the party smoothly. His energy and passion were infectious, which contributed to the overall success of our party.

Not only is Ralph an outstanding DJ, but he is also a warm and friendly individual. His professionalism, coupled with his amiable personality, made him a joy to work with. He went above and beyond to ensure our wedding dance party was an unforgettable experience.

DJ Ralph is, without doubt, the best choice for any event. His exceptional skills, combined with his ability to create a captivating atmosphere, make him the ultimate DJ for any occasion. I wholeheartedly recommend Ralph for any event that requires a touch of musical magic!

Theresa C.

Married on 10/07/2023

Excellent!

The Magic Mirror was so much fun at my daughter's wedding!

Geri L.

Married on 09/30/2023

Book ONYX immediately

If you want to have the most incredible time at your wedding or event and have every single guest walk away talking about your band, don't think twice and book Onyx. Individually, they are all so insanely talented. Together they create a power band that keep all the guests on the dance floor all night long. They will work with you to play the songs that you want and do not want. They sounds amazing and just you have no choice but to have the best time.

Jenny

Married on 09/28/2023

10/10 Wedding Band - Onyx

There are countless decisions when it comes to planning a wedding, but choosing Onyx for our wedding band was by far one of the best decisions we made. From the easy and clear communication with the band manager to the insanely talented members of the band, we are so happy and grateful to have had Onyx perform on our special day. My family is not typically the "dancing" kind of family... but with Onyx playing at our wedding, you couldn't keep people off the dance floor. Everyone had the time of their lives and Onyx made that possible. Throughout the reception and after our wedding, we received countless compliments from our friends and family with how much everyone loved Onyx and my husband and I couldn't agree more.

Annelizabeth K.

Married on 09/23/2023

DJ Daryn was great!

We had DJ Daryn at our wedding reception and he did an absolutely FANTASTIC job. He was extremely professional, followed our 'play, do not play list' and lived his motto that our wedding day was about us, not anyone else. His services are fairly priced and the volume was just right: party vibes but you could still hold a conversation easily! The dance floor was hopping to songs that we loved, and he did a great job following the nature ebb and flow of the reception. Thank you, Daryn, for making our reception a wonderful event and a memory that we will cherish for years to come.

Lacey A.

Married on 09/23/2023

Hire onyx asap

For anyone looking for a band to get the party started and keep you dancing all night long- HIRE ONYX. I am not kidding when I say that they made my entire reception. All night long my guests were asking for the name of the band and where I found them. Not only are they amazing at what they do, they bring the energy while making your night run smoothly! David was amazing with communication throughout the planning process, and was such a delight to work with. I also worked with Purnell who was SO delightful and so helpful with booking Onyx. I would recommend Onyx to any single person looking for a band for their wedding or any other event.

Nevi F.

Married on 09/16/2023

Spectrum Band - Amazing!

We had Spectrum band play at our wedding and they were fantastic! They were incredibly communicative ahead of the big day and so much fun during it. Their song selection during both the dance floor and dinner was perfect. We couldn't have asked for a better band and wedding experience, high energy the entire time. Our guests were talking about how great the band was immediately after the wedding and still are! 11/10 would recommend Spectrum

Joe M.

Married on 09/15/2023

Best Wedding Band Ever

Spectrum played at our wedding in DC at the DAR and they were absolutely brilliant. I have seen a lot of wedding bands play, but I have never seen anything like this. Our guests have all said the same. Every piece of the band was perfect and absolutely nailed it. Everyone was dancing. At one point in the evening, I looked over and my cousin had a tamborine! When Ben, George, and the crew played "Shout", I (the groom) literally lost my mind. My brother and best man informed me that about 40-60 complete strangers were dancing outside the wedding venue on the street. That's how good Spectrum was. Run -- don't walk -- to hiring Spectrum if you want to take your wedding reception to the next level.

Brooke B.

Married on 09/02/2023

Spectrum - best band ever!

Just WOW. We were absolutely blown away by Spectrum. This is a top tier band. Our friends and family had an absolute ball and have been talking about this band so much since our wedding, calling it the "best band ever". I would go see them play not at a wedding just for fun. The variety of songs they are able to perform really well was insane - from Pitbull to Taylor Swift to oldies and everything in between... The fact that they have so many instruments and different people able to do vocals increases the variety. Also, they were super flexible and easy to work with - they even learned a few songs just for us upon request. Music for our wedding was super important to us so we are so happy we went with Spectrum.

+ 2

photos

Sara B.

Married on 08/26/2023

Spectacular Spectrum

You haven't see a wedding band until you've seen Spectrum! They had the crowd rocking the whole night, and we had the best night of our life in large part thanks to them! They coordinate with you in advance to make sure every detail is perfect, and their sound is incredible. We want spectrum to go on tour!!!!!!

Katelyn R.

Married on 08/26/2023

Amazing Experience!

The Source was absolutely amazing at our wedding. Everyone could not say enough nice things about how good they were all night. I appreciate The Source bringing the party and also dealing with the unexpected rain. Even with one of their sound system pieces getting wet they were able to adjust quickly and continue playing the rest of the night!
They truly made the night unforgettable!!


Emily G.

Married on 08/26/2023

Phenomenal

Rhythm6 brought the house down at our wedding! I got so many compliments about the band they were edgey, fun, hip amazing sound felt like this private concert just for us. No one wanted them to stop playing at the end of the night. I always imagined a band at my wedding and this band was an absolute dream come true! Also Jeff was our videographer and he was the best! Easy to work with and can't stop watching our video!

Kyle M.

Married on 08/25/2023

Fantastic experience

We booked Spectrum through Washington Talent Agency. We saw Spectrum at a friends wedding 2 years ago and immediately knew we needed to book them. I've been to countless weddings over the past 8 years and no band or DJ came close to the experience they provide. They are masters at feeding off the energy of the crowd and figuring out what genre the reception party has the most positive reaction to, then continues along that vibe seamlessly. They play NONSTOP and both times we have seen them live they build throughout the night into an electric finish. They make the process very easy and accommodating which is huge during the stressful months of planing. Just book Spectrum and be happy.

Justin L.

Married on 08/19/2023

Spectrum Band - Best Band on East Coast

If you want to throw a party, I struggle to believe there is any better band than Spectrum. Outstanding songs, crowd interaction, crowd surf, sing along, they're simply flawless on their execution. They'll also learn songs for your big night. Couldn't say enough things about them to communicate across just how exceptional they are.

Elizabeth K.

Married on 08/05/2023

Onyx and Da Vinci Strings were amazing!

We worked with Washington Talent Agency for both strings during the ceremony/cocktail hour (Da Vinci Strings) as well as the band for the reception (Onyx). Da Vinci Strings were so easy to work with and did a beautiful job at the ceremony. During the cocktail hour, they played a fun selection of pop/rock arranged for strings, and some of our younger guests enjoyed dancing along! Onyx was such a blast at the reception- all of our guests RAVED about the band and they kept the guests on the dance floor the entire night- just what we wanted! They were so fun, interactive, and every single member was incredibly talented. Our point of contact with the band, Londell, was highly responsive and helped us customize the flow of the evening perfectly. We can't recommend Onyx highly enough!!!

Brent H.

Married on 08/04/2023

Spectrum = An Amazing Experience

Spectrum was unbelievable. A truly unforgettable experience. Their professionalism was evident from the first time we saw them play, and we had a lot of confidence that they would knock it out of the park for our wedding. We have received so many compliments since our wedding a few days ago singing their praises. They knew how to control a room, and knew how to really turn it up when they needed to. We had so much fun, and I would recommend Spectrum 100 times out of 100.
Are you interested?
Send a message