Reviews
5.0 out of 5 rating
Quality of service

5 out of 5 rating

Average response time

5 out of 5 rating

Professionalism

5 out of 5 rating

Value

5 out of 5 rating

Flexibility

5 out of 5 rating
100%
Recommended by couples
9 User photos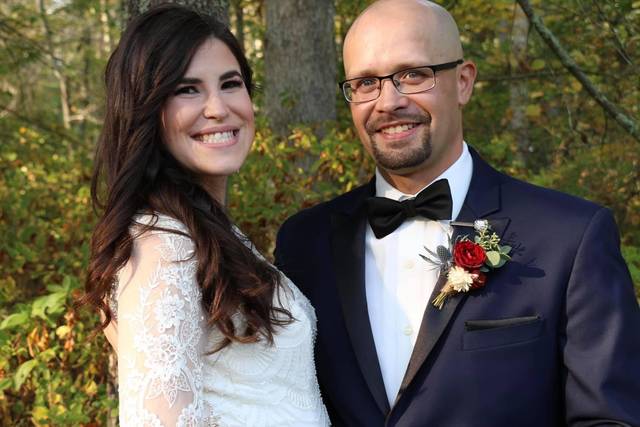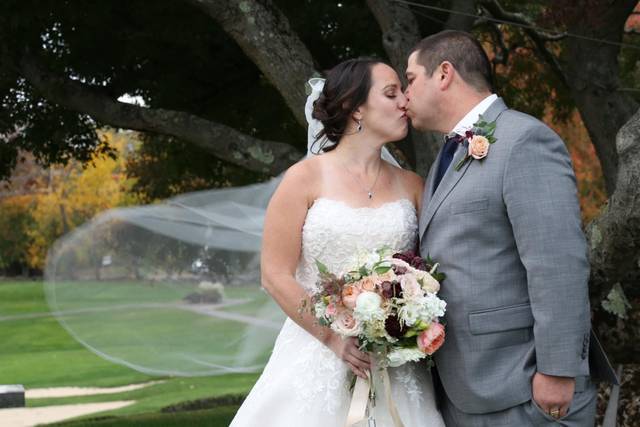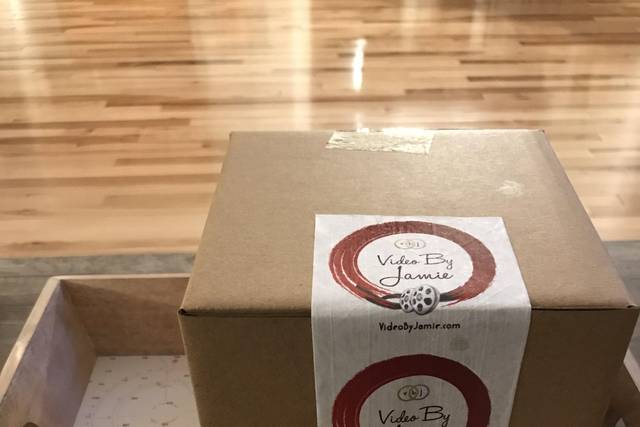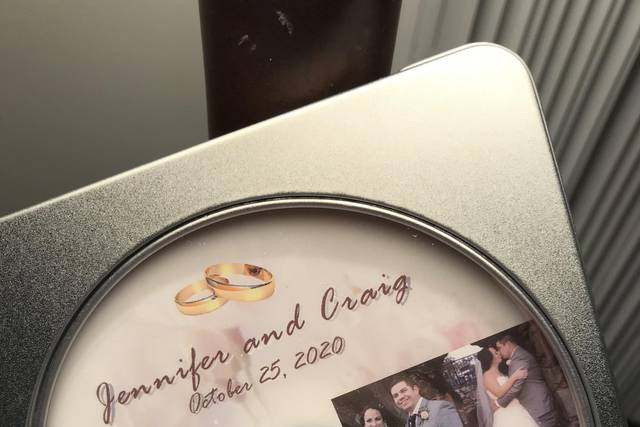 + 5

photos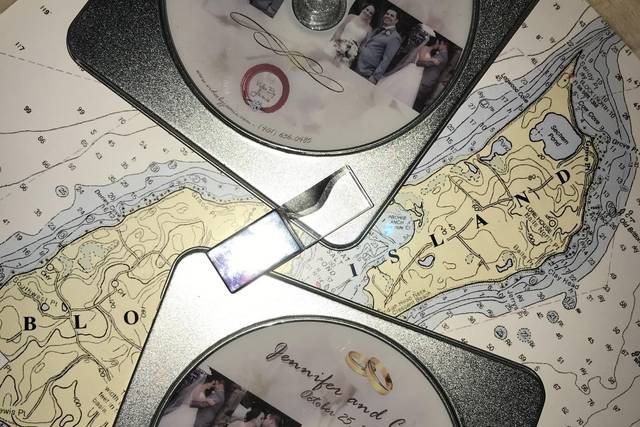 Caroline M.

Married on 09/10/2022

Caroline M - Sept 10th Wedding

Jamie was beyond excellent to work with! Very easy going but incredibly professional and knowledgeable about his craft. He worked really well with our photographers on our wedding day and was very subtle with his filming!

We received our video back way quicker than I expected and it looked amazing. I highly recommend him to anyone looking for a videographer!

Meg

Married on 11/20/2021

Exceptional Work

I found Jamie and his team on Wedding Wire. They were nothing but excellent. He has you fill out a questionnaire for everything that you would like in your video, along with addresses/times/names/contacts to make sure he captures every moment of your special day. We then had a conference call to go over everything a week or so before the wedding. He is so accommodating and has his team split up at our multiple locations to get the full coverage. He is professional, efficient, and reliable. At any point through the day I would turn around to see that him or his team mate was capturing the moment. If you hire Jamie you definitely will not have to worry, they will not miss a thing. I truly cannot wait to see my video.

Featured

Kyah G.

Married on 10/30/2021

Amazing experience!

Working with Jamie throughout our wedding process has been an absolute delight!

Throughout our entire (and delayed) process, Jamie was with us every step of the way to make sure our wedding day went perfectly. On the day of, he was at our hotel/ceremony space early, and went out of his way to detail to us the exact steps of what he was planning to film, and how it would be used for the final product. He was also a professional every step of the way – helpful and assertive when need be (or when we weren't paying attention 😊), and quiet and subtly blended in the background in others. Sometimes, we never knew he was there!

As for the end result, we've now received both our wedding teaser and final video package – and they're both absolutely amazing! We've already shown it around to all of our family and friends, and there's never been a dry eye in the room!

We consider ourselves lucky to have found Jamie through the variety of great reviews he already has online, but we're delighted to be able to add onto the growing list! Simply put, if you're looking for an amazing wedding videographer, you can do no better than Jamie.

Are you interested?

Send a message

Erin S.

Married on 12/31/2020

The most beautiful memories for a lifetime!!!

Jamie was absolutely wonderful for our wedding. I can't say enough kind words about him. He was professional from the very start, ensuring that the timeline for the day was fully organized and I was feeling good about it. He also coordinated perfectly with our photographer, making my job as a bride super easy. We just got our full video delivered last night and when I say that it PERFECTLY captured our day, I am not lying. It brought happy tears to my eyes having the opportunity to re-watch all our favorite moments of the day. Jamie also shared a "sneak peek" video with us just about two weeks after the wedding as well. Jamie has now done three of my girlfriends weddings and I can't recommend him enough! So grateful that we have this beautiful video to watch and relive our favorite day.

Alyse L.

Married on 10/10/2020

On the fence about hiring a videographer? DO IT!!!!

It was an absolute pleasure working with Jamie for our 2020 wedding. We knew from seeing him at weddings we attended that we wanted to book with him & we were so glad we did. He was quick and easy to communicate with & was helpful when we had to change our original wedding plans to a backyard wedding due to the pandemic. He arrived early on the day of and made sure to capture every special moment. His set up allows him to move around freely but you barely even notice he is there catching all the details. I suggest watching some of his finished videos on his website so that you have a feel for what parts of the wedding you want more concentration on. We received our sneak peak video quickly & our final video a few weeks later. I've received so many compliments on it & it was a great way to share the day with those that couldn't be there due to downsizing our day, as well as, a beautiful keepsake for ourselves. Pictures capture stand still moments, but the video allows you to relive those special moments time and time again!

Nicole

Married on 09/19/2020

Don't hesitate - hire Jamie!

First and foremost, my husband and I, along with our family and friends are so in love with our wedding video! Jamie gave us a perfect video that allows us to relive our wedding whenever we watch it. Jamie was very responsive & professional, he was flexible and willing to work with us on last minute changes regarding venue & our video. The entire experience working with Jamie from start to finish was a pleasure, a truly easy and great experience! Also, the drone footage was amazing!!!! For everything we got, Jamie's price was very reasonable and fair which was an added bonus!

I will be recommending Jamie to anyone who is looking for a videographer!!

Thank you so much again Jamie!

Amanda F.

Married on 09/12/2020

Jamie is amazing

You will not go wrong working with Jamie. He was responsive, professional, very easy going, and so so helpful. He put together an absolutely beautiful video I've watched over and over since we got it. He is someone you need to capture your wedding footage 100%

Laura

Married on 08/09/2020

Goes above and beyond!


Jamie was incredible to work with from day 1. He was very responsive and attentive. COVID came and Jamie was a total trooper. Our wedding date changed and then our entire plan changed 3 different times. With every twist, turn, and bump in the road, Jamie was always on board with a positive attitude and encouraging words. We chatted beforehand about our vision and what we wanted. We told him we wanted to be sure we got to see everything that happened when we weren't around like one another getting ready, cocktail hour, etc. It was especially important for me to have footage of my husband's reaction when I walked down the aisle. On the day of our wedding Jamie went above and beyond for us making sure that every single moment of the day was captured beautifully. He was incredibly courteous working with our other vendors and so great with our bridal party and guests. Initially we added video to our wedding as I said to capture everything we didn't see. We are even more grateful we did this now because so many members of our family couldn't join us due to travel restrictions and COVID and now we can share our day exactly as it was with all of our loved ones. The finished product was even more than we could've envisioned. It captured every second of our day just as we remember it, simply perfect. I can't recommend Jamie and his team enough! He truly cares about his clients, his craft, and his character and it shows in his work! Thank you from the bottom of our hearts Jamie!

Stephanie P.

Married on 08/08/2020

Must hire!

Jamie captured our day so beautifully through videography with a sprinkle of some still photographs. With only seeing our short sneak peek, I am confident we will love our full coverage video just as much! All the happy tears! He worked seamlessly with our photography team to capture so many beautiful moments from our wedding day. Jamie was a joy to work with throughout the long-awaited wedding process! He loves what he does and it shows in his interactions with people and his work. Thank you for allowing us to relive our wedding day again and again!

Jennifer B.

Married on 06/13/2020

We couldn't have asked for better service!

From the time of booking through the delivery of product Jamie was fantastic to work with! He was understanding and flexible with us when we changed our date not once but twice. He made sure to get every detail! He helped us Facebook live the ceremony and ceremonial dances so our family and friends that could not attend due to Covid could watch.

The finished product was breath taking. We loved how he brought everything together and incorporated the songs we requested just perfectly!

He was fast to turn everything around and the packaging is beautiful!

We couldn't be more happier with the job Jamie did! I recommend him to anyone looking for a videographer!

Jessica

Married on 05/24/2020

Supportive and professional

Jamie was such a perfect fit for our wedding. There were a lot of hiccups given my wedding was during this pandemic. He could not of been more kind and supportive by offering a helping hand and coming up with ideas to still get the footage we originally wanted despite all the new changes. He even offered to help us with the live stream since we had family that couldn't make it. He was open to every change with complete patience. He constantly told us how excited he was to shoot our day and you can tell he loves what he does. We can't wait for the day we get to see our wedding video. We know it is going to be amazing!

Heather

Married on 03/14/2020

Pi day wedding

Jamie was extremely detail oriented and thorough and having already seen 2 beautiful (and lengthy) wedding videos he created for a couple of my friends I knew he was going to be wonderful. He timed the day out just perfect, and it was a plus that he also knew our photographer (unexpectedly). The two of them made the best team on our special day. Jamie has some reasonable packages with some really cool add-ons. Highly recommended :)

Ashlee

Married on 11/17/2019

Thank you!

Jamie was great to work with. He made us feel at ease with his phone calls and reviewing the questionnaire. On the day of the wedding, he made sure to get everything that we had previously talked about and made sure to ask us if we had any other requests. The preview of our day was great and we received it pretty fast. We could not thank him enough for the final video it is definitely a great reminder of a wonderful wedding, that we will cherish for years to come.

Jamie

Married on 11/16/2019

5/5 star ratings to jamie!

If you are looking for someone to capture every moment of your wedding, JAMIE is the person to hire for your wedding! He did an absolutely amazing job! We are still rewatching our video months later. He even provided us raw footage which we are forever thankful for to be able to relive the day all over again. THANK YOU JAMIE! 5 STAR RATINGS!

Angela H.

Married on 10/19/2019

SO HAPPY we chose Jamie as our Videographer!!!!

If you're looking for a videographer, look no further! Jamie is amazing! Professional, courteous, punctual, friendly, helpful, considerate and on and on. He was a huge help during the planning process. After a few chats over the phone, I knew we were in good hands and ready for the big day.

On the day of, Jamie showed up exactly as scheduled with his assistant and immediately got to work capturing footage. He and his assistant divided and conquered so we got footage of both the bride and groom. As the bride, I can tell you that Jamie was so thoughtful and cooperative while I was finishing up getting ready - he totally worked around my schedule and got gorgeous footage of the final getting ready process. He captured every second of our day in such a special way - I've yet to show our video to somebody who hasn't cried while watching!

Jamie also went above and beyond in getting drone footage when we weren't sure the location would cooperate. We are SO grateful that he did so, it really makes our video that much more memorable!

Jamie made the final editing process really enjoyable! He got our trailer turned around so quickly, which was nice to see some footage so soon after the wedding day. He was helpful in selecting the right songs for the right moments in the video - trust his judgement! He also go the finished product/DVDs to us within only weeks. Such a fast turn around for HIGH QUALITY work!

I could really keep going on, and I'm sure I'm missing some of the highlights of the day but - LONG STORY SHORT, YOU WILL NOT REGRET HIRING JAMIE AS YOUR VIDEOGRAPHER. He was truly such a pleasure to work with, and such a joy to have around for such a special day in our lives.

Ashley R.

Married on 10/05/2019

just perfect!

We hired Jamie to video our wedding on 10/5. I can't say enough positive things about our experience starting from the first time I reached out to Jamie to discuss possibility of booking him for our day. Jamie was quick in his responses, detailed and organized. We had several conversations prior to the wedding and I felt that he really listened to what our goals/vision was. He even made some really great suggestions that I never thought of and turned out to be great. On the day of the wedding Jamie was on time and ready to go. He filmed from 12:30-8:30 and honestly we barely even knew he was there! I can not say enough great things about our experience and can't wait to see our video!!

Erin

Married on 09/21/2019

Awesome! You can't go wrong!

Jamie was referred to me by 3 of my coworkers/friends, and after seeing their wedding videos we couldn't have been more excited to have him for our wedding! Jamie was awesome- helpful, informative, quick to respond, reasonably priced and everything in between. The video was absolutely perfect and we couldn't have been happier. All of our friends and family loved it, also! It was funny to watch because there were so many times that my husband and I (or our guests) would say, "Wow! We had no idea he was even there taping us!" Jamie captures all the moments that you might miss on your busy day and creates the perfect video! Highly recommend!

Michelle V.

Married on 08/31/2019

Highly recommend

At first my husband and I decided we were not going to have a videographer at our wedding and then after several people recommended Jamie we decided to have one. Jamie was already booked the day of our wedding but Ashlee came to video and she was fantastic. We received our edited video back from Jamie in only a month and I am so glad we made the decision to have one. We got to see so many things on the video that we were just too busy to see or remember that day and the way the video was put together was amazing! I highly recommend booking Jamie and Ashlee for your event!

Lisa B.

Married on 08/03/2019

One of the best decisions that we made for our wedding was hiring Jamie Curci!

August 2019

We are beyond grateful for the amazing work that Jamie Curci (videobyjamie) completed in filming our wedding on August 3, 2019. At first we weren't sure about spending the money on a videographer, but after doing our research and finding Jamie on wedding wire, we are so happy that we did and can't imagine if we had not made this choice. Hiring Jamie was one of the best decisions we made in planning our wedding. He is down to earth, very experienced, and reasonably priced for the amazing work that he did. He is the only videographer that we met with and hired him right after meeting with him! We were very impressed with the work he had shown us of other couples and saw no reason not to hire him!

From the start of meeting with Jamie months in advance to the end of our wedding night, we could not have hired a more compassionate and professional videographer to film our wedding day. Jamie was very detailed in making sure he had the correct timeline of events for our day weeks before so that we were all on the same page. Jamie is an organized, detailed and knowledgeable professional who captured not only all the important moments of our wedding day, but really special candid shots that we couldn't have planned. He made the whole process so easy and was really fun to have with us. As a couple who doesn't typically like photos or the attention on us, Jamie made our day stress free and we had nothing to be nervous or worried about. We were able to be ourselves and truly enjoy every moment of our day while having it captured on film!

Looking at our completed video and clips that he took was truly surreal and beyond what we had dreamed of. From the getting ready in the morning, to the ceremony at our church, photos at the State House and reception at the Providence Marriott, Jamie did a phenomenal job of capturing everything we wanted on film that day. He was on time and easy to rely on for every place we needed him to be. He was very flexible in time changes and was willing to go back and forth between the guys and girls getting ready at the hotel to make sure he had both groups on video. Jamie caters to his customers needs and was able to follow us to the church for the ceremony and then to the Rhode Island State House for footage outside before going back to the reception at the Marriott. He even used a drone to capture video and shots the next day that was overlooking the City of Providence to include in our video!

Jamie was such an important part of our wedding day and we will cherish the work that he has done forever. We have been more than happy to receive video from our wedding so quickly. We received our sneak peek only a week after our wedding and received the full video and dvd only shortly after that. This just goes to show how much he cares about his customers and about the work that he does. Jamie is someone who without a doubt will make your wedding day memorable. He is so easy to work with and we are so glad that we ended up choosing him as our wedding videographer!

Anthony and Lisa Moore

Lauren

Married on 07/20/2019

Jamie Curci

Jamie has been nothing but amazing throughout the wedding planning process for us. He has been extremely helpful, responsive, and paid attention to all of the details that we requested without hesitation. He got amazing shots of us and our family and friends that we will forever cherish. We can't reccommend him enough. If you're looking for someone to capture your special day on film, Jamie is your guy! Thanks Jamie!

Danielle L.

Married on 07/06/2019

Excellent!

Our experience was extremely positive, from Jamie's responsiveness to his attention to detail. He was very easy to work with throughout the whole process. Everything turned out exactly how I had envisioned and how we had discussed. We received the video very quickly after being married too, which was an extra bonus!

Laura A.

Married on 07/01/2019

Highly Recommend

Jamie is such a great guy! He is so kind, laid back, and just has an awesome personality. He is super professional, arrives on time, and was always there to quickly answer any questions I had. He did my friends wedding and I was so impressed with the way the video came out for her I had to hire him. I am so excited to see my video :)

-Laura Danti

Kristin H.

Married on 05/26/2019

Captured all special moments!

I was so pleased with the service I received from Jamie and Ashlee who did the filming of our wedding day! They were able to capture every detail just as I wanted. The price was also extremely reasonable! From my first meeting with Jamie to my video chat with Ashlee who would be filming, the process was so simple and they did a fabulous job! I can't stop watching the video!!! You won't be disappointed with Jamie's services!

Maura

Married on 05/19/2019

Worth every penny

My husband and I were hesitant to make room in the budget for a videographer at first, but we're so glad we decided to hire Video by Jamie! After all the effort we put into planning our wedding, I'm positive that we would have regretted not having all those special moments captured. Jamie was always quick to respond, and very professional throughout the entire process. Not only did we get an edited version that can be shared on social media, but also all of our raw footage. His turnaround time was crazy fast too. We've been married for less than a month, and I've already watched our video a few times. Love it.

Jennifer

Married on 04/13/2019

Attentive to detail

It was an absolute pleasure working with Jamie. He captured everything about our special day beautifully! My husband and I are forever grateful for the video he created and memories captured. We highly recommend booking Jamie as your videographer!
Are you interested?
Send a message