30 Reviews
Recommended by 100% of couples
Quality of service

5 out of 5 rating

Average response time

5 out of 5 rating

Professionalism

5 out of 5 rating

Value

5 out of 5 rating

Flexibility

5 out of 5 rating
Awards
66 User photos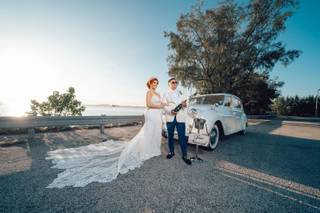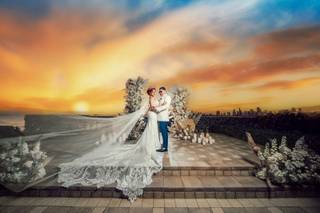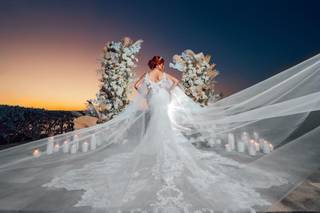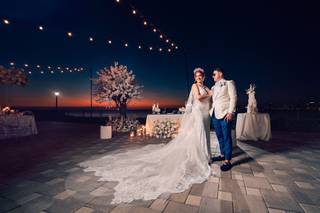 + 62

photos
Eyglis

Married on 12/04/2022

He loves taking great pictures!!!

First I have to say that Castor took my weeding pictures as a recommendation from my weeding planer I had never seen his work until my weeding day and she couldn't had recomend a better one!!!!I only have good things to say about him,the moment he enter the getting ready suite he was a professional, he make you feel super comfortable, no rushing on his part at any moment, super calm and funny thing he even had to close the buttons of my dress because my sister was not able to because of her nails. Every little chance that he had he will show my husband and me in the camera how gorgeous the pictures were coming out.Don't hesitate to contact him for your especial occasion, you won't regret it!!!! You can tell he loves his job. To me he great human being,he not there only for the money ,he there to do am amazing job making you feel calm and comfortable in such an important day!!

+ 2

photos

Olga I.

Married on 11/26/2022

Wedding pictures with Uviedo Photography

Loved my wedding pictures and had a great experience with Uviedo Photography. Castor was professional all throughout the event and got alone with the last minute changes and guest's requests. Recommended!!!

Mimma B.

Married on 11/11/2022

Best photographer ever!

Just got our wedding photos back, Castor and Uviedo did an amazing job. Beyond my wildest dreams. I knew right from our first interview Castor was the right fit. He understood my vision, was patient, flexible, well organized and a true talent. Him and his team made the wedding day so special. You would be crazy not to hire them!

Are you interested?

Send a message

Lester M.

Married on 10/08/2022

Excellent Photographer

We hired them for our wedding and they did an incredible job. My wife and I couldn't be happier! Castor guided us throughout the entire day and captured the moments perfectly! I would no doubt hire him again!

Crystal A.

Married on 10/08/2022

Wedding Photographer

Castor and his team made my wedding experience the best day of my life! He captured the essence of the whole day full of joy, excitement and fun. His responses were very quick, he was very attentive to our needs, and guided us throughout the entire process. The turnaround time for the pictures was super short and as promised. I loved the experience, and I have found my photographer for life.

+ 4

photos

Angel S.

Married on 09/24/2022

Experiencia Mágica

Como almacenas un instante de felicidad ? La respuesta es sencilla dejas que Uviedo Photography haga su magia y te regale miles de estos instantes a través del lente de su cámara , es tan fácil trabajar con el por lo que recomendamos que si además de buenas fotos la experiencia sea divertida y memorable lo hagan su fotógrafo

Victoria C.

Married on 09/11/2022

Amazing photos ❤️

Uviedo was incredible, he made us feel amazing and helped us so much through the process. Gave us so many advices and boost our confidence to obtain the best results making our night really special. If you're a little shy he'll motivate you and help you get loose and love the camera, he knows your best sides and uses them to make you look fantastic. He'll go through heat and sand to give you memorable photos that could make it to any magazine because they're just gorgeous. We're so glad and grateful with him and his talent, for making our wedding pictures and making the memories we'll hold onto forever. Thanks Uviedo!

Andrew D.

Married on 08/17/2022

Corporate Headshots

Great communication and was able to come to our office for the session. Could not be happier with the outcome. Amazing pictures. Amazing people. Thank you Uviedo Photography.

Linda P.

Married on 07/28/2022

An amazing experience!

Castor and his team did a fantastic job for our wedding. Castor was extremely thorough and worked with us to create a timeline for the big day, taking into account our opinions and helping us with ideas for the kind of pictures we wanted. He captured every moment of the day with professionalism and creativity. The pictures are just magical, I want to frame them all!

Keren D.

Married on 07/08/2022

La boda de nuestro sueño!

Uviedo fue el Fotografo de nuestra boda. Les puedo decir que es una gran persona y excelente fotógrafo. Hace mucho partícipe en concurso para la fecha de san Valentín y el premio sería una cena con tu pareja y una sesión de fotos con Uviedo. GANE el concurso gracias a Dios y Uviedo nos tomo unas fotos espectaculares desde ahí supe que el sería el fotógrafo para nuestra boda. El es muy profesional, puntual, detallista, paciente y muy creativo. Se los recomiendo! El es el mejor! Tuvimos la ceremonia en la playa y las fotos quedaron impecables. En la recepción, las fotos quedaron Bellas! Que más les puedo decir. Llámenlo para cualquier evento, tendrán unas fotos de sueño! Gracias Uviedo!
William & Keren

Virginia

Married on 05/21/2022

The most amazing wedding photos!!

We chose Uviedo Photography for our wedding and we couldn't have picked a better photographer. Our photos turned out amazing! From the very beginning until we received our photos just a month later the whole experience was perfect. We will definitely hire again for family photos and events! 100% recommend!

Zoraida V.

Married on 05/20/2022

Photographer

He exceeded my expectations! I'm so happy my wedding planner recommended him! Definitely would recommend him to anyone for their wedding! I still can't believe how beautiful my wedding pictures look!

Margaux C.

Married on 04/23/2022

Amazing wedding photography!!

I couldn't have asked for a better experience. From the moment Castor arrived till he left he made me feel at ease and gorgeous on one of the most important days if my life. His art form and style are everything I hoped for. The after- experience was an additional treat too!! He knows how to make every moment special and memorable. I highly recommend for your special days, you will be in very good hands.

Diana L.

Married on 03/05/2022

Fun, Stress Free, Professional, Beautiful Photos/Videos

Castor and his team at Uviedo Photography give not only an outstanding end product of photos and videos, but they also take care of their clients with the utmost care and patience. You don't always find these qualities in other photographers/videographers, who unfortunately are not able to hide the stress or nerves and tend to rush the clients in a way. This will not happen if you hire Uviedo Photography; they will help you feel comfortable and beautiful while they are capturing your most important moments, which may sometimes come with a little stress on the side. I am so grateful to have hired them for my wedding, because they helped everything run smooth and impeccable. Thank you Uviedo Photography! I look forward to hiring your services again in the near future!

Yasmine K.

Married on 02/20/2022

Hire him now!!

I cannot to begin to express how happy I am that we hired Castor for our wedding photos. I have been blown away by how amazing everything has turned out and I recommend anyone is South Florida who is having an event to consider hiring Castor for their photos. 15/10 stars

Liliam S.

Married on 01/30/2022

Highly recommend, some of the most beautiful photography I have seen!

Woww! Where to even begin... The pictures are just absolutely breathtaking. Castor is an amazing photographer, he was able to beautifully capture our story and craft our album and video in such a way that was just perfect. I am very happy with my pictures as well as the service and special attention provided by Uveido Photography. I highly recommend and will definitely be a returning customer for my future events! Thank you Castor for your beautiful and magical work. I now have some of the most beautiful memories captured forever thanks to you. We are very happy we decided to hire you as our wedding photographer

Sergio C.

Married on 12/19/2021

Amazing Photography and Videography

AMAZING is the best word that can describe how much love and effort Uviedo Photography team put into our rehearsal dinner and wedding day. We had a great connection since the first day when we met to discuss our project and they were able to deliver beyond our expectations. The team captured ALL the magic of this espectacular day. Our wedding albums were crafted with impecable taste and Uviedo gave us 2 additional albums as a gift to our parents. The videos were also tastefully edited and packed with vivid emotions. Our wedding day was one of the most beautiful moments of our lives and I am glad we are able to revive it again and again through Uviedo's art work. We will continue using Uviedo Photography for some additional projects. We strongly recommend Uviedo Photography for your lifetime memories. Sergio & Freddy

+ 2

photos

Yemyle G.

Married on 10/17/2021

I relive my wedding day with his photos

We had the honor of having Castor on our big day and he did not dissapoint. He is one of those people that is able to give you confidence and calm you down on one of the most stressful days a woman can have which is wedding day. Castor is friendly and extremely down to earth. He is a genious and a magician at the same time because he got some amazing photos and made really tight spots work for my family and I. I was honestly worried but he put all my worries at ease and did a phenomenal job. I am extremely grateful to him for everything he did to make my day much more magical. He captured the "baby reveal" at our wedding so beautifully and I have photos with everyone that I will forever treasure. Thank you Castor for delivering such amazing photos and for allowing me to relive the moment every time I look at them.

+ 4

photos

Fabiola B.

Married on 08/06/2021

the best decision for our wedding.

From the first day Castor was very kind, very attentive .. we changed the location and he accepted without problem, super punctual and his work impeccable. They gave me the photos super fast !! truly that from today he will be our family photographer! Thank you so much for everything!!

Gabriela

Married on 07/03/2021

Can't explain how great it was

They are kind, they work WITH YOU on the most stressful time of your life to make it easier lol. Their service is great. They treat you like you're one of their family members and on top of that, they took the greatest pictures. I loved hiring them for my wedding 😍. I am a very, extremely, happy customer😊.

Antonio A.

Married on 05/21/2021

Flexible with your schedule, patient, engaging, funny, and knows how to have a good time and make everyone relax to capture the best moments.

Castor is hands down the best photographer I've ever worked with and this is coming from someone who's worked with several. Apart from being very talented in his craft, he brings much more to the table. He's flexible with your schedule, patient, engaging, funny, and knows how to have a good time and make everyone relax to capture the best moments. He's definitely one of a kind. Thank you for the memories my friend!

+ 5

photos

Maria D.

Married on 04/18/2021

The best photographer, EVER!

Castor Uviedo is the BEST photographer, period. He was the photographer of my wedding just 2 weeks ago, and me and my husband are in love with his work. Professional, dedicated, skilled, super creative, he makes you feel comfortable, he makes you enjoy your wedding day even more! You can see that he loves his job!!! For sure, He will be our photographer for our future maternity photos, Christmas, birthdays!!! You need him for your special day!!!

Oriana

Married on 04/04/2021

Just Incredible!!

Uviedo is not only a great professional but also an amazing human being. Having his talent and his experience was a relief for all the stress that a wedding means. His work is just amazing! We are still in awe from the quality of the images he produced for us. But what really sets him apart from the rest is the way he becomes part of your family and makes you feel so comfortable. You cant study that, you are born with it. He is a true gentleman and a true professional. We can go on and on talking about Castor (Uviedo) but we would not have enough space on this page. If you are thinking about hiring a professional photographer, think no more and hire Castor and his team at Uviedo Photography, you will be the envy of all when you open your wedding album. Cato, no words can thank you enough for the amazing job you did for us we can tell you really love what you do! Wishing you lots of continued success and we will definitely recommend you to all of our friends and family. By the way…reserve us a spot for a maternity shoot coming soon ;).

Featured

Jessica S.

Married on 04/03/2021

You NEED them for your event!

Castor and his team were so professional and really made sure we enjoyed every moment and detail of our wedding. His calm demeanor is exactly what we needed during the hectic day. My entire wedding party is still talking about how awesome he was to work with. We are so thankful to have found you and your amazing work! 10/10 recommended!

+ 14

photos

Vanessa P.

Married on 03/27/2021

Excelente Servicio!!!

Castor es un excelente profesional de la fotografia, estamos muy contentos y satisfechos con su trabajo y el esmero con el que lo hizo. Ese dia sin lugar a duda capto cada detalle sin pasar ninguno por alto. 100% recomendado....
Are you interested?
Send a message