Reviews
5.0 out of 5 rating
Quality of service

5 out of 5 rating

Average response time

5 out of 5 rating

Professionalism

5 out of 5 rating

Value

5 out of 5 rating

Flexibility

5 out of 5 rating
100%
Recommended by couples
3 User photos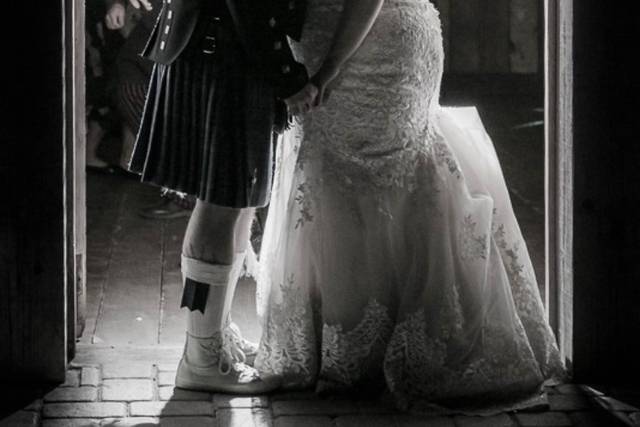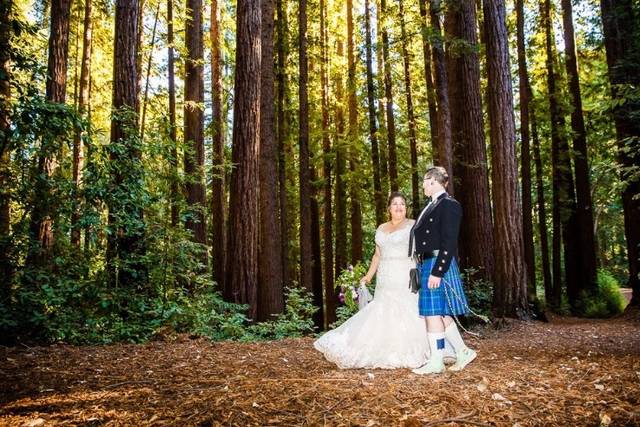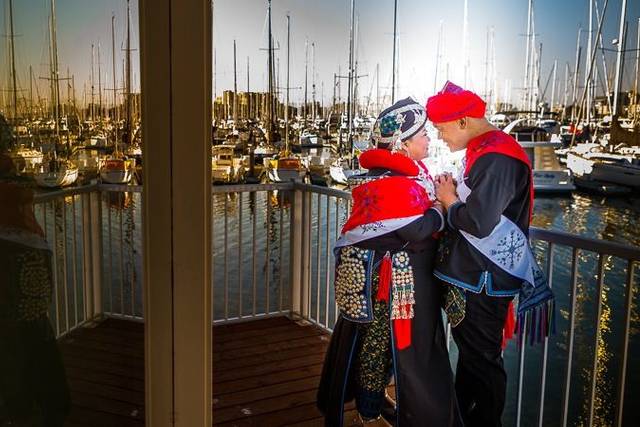 Emily R.

Married on 11/07/2021

Get photos perfect in every way!

Wedding photography was the number one task on our list of priorities. We took the time to browse many websites and interview multiple photographers before selecting Tom for our wedding photography needs. After our initial meeting, I kept in touch with Tom, sending him requests, questions, our travel itineraries, and gave him an overview of the events to come. On our big day, he showed up early to scout the area and at the end of the night he stayed as long as needed to get the job done. Tom was kind enough to check in one last time with us at the reception and congratulate us once more as we danced on our night away.

Tom is extremely professional, respectful, and fun to work with. We purchased his top photography package. Although it was the most expensive package, it was well worth every penny. For what we received, it was a great best deal and it included everything we wanted for our friends and family. We bought additional prints even on top of that because the photos were so perfect. His shooting style is low-key but the images are spectacular.

I couldn't have imagined more beautiful images than the ones Tom took of our wedding and for our engagement shoot. Beyond pretty pictures, Tom's work conveys heart-felt emotions, feelings, and milestone moments. I am usually quite shy in front of a camera so I was blown away by many of the images Tom captured.

Trust in Tom and just have fun. It will be apparent in your wedding photos and wedding album. I highly recommend Tom for your photography needs.

Matthew

Married on 11/21/2020

Great Wedding Photographer

My wife and I held a small wedding during the pandemic and Tom was truly understanding of our needs. He was extremely thorough in his timeline of what he wanted to capture during our special day. He really knew both the venue and where the best shots were. After our wedding, he invited us to his studio where he walked us through all the different options of customizing a wedding photo album. In the end, we could not have been more thrilled with the end result.

Meghan M.

Married on 11/02/2019

We Loved Tom

Tom was incredible to work with! He really listened to what we wanted and seemed genuinely interested in us as a couple. During our wedding he hardly stopped moving, he was professional but warm and made us and our guests so comfortable! I would recommend Tom for any special event and hope to work with him again in the future

Are you interested?

Send a message

Jaime S.

Married on 10/26/2019

Stellar photos, amazing experience overall!

My (now) wife and I were in a Starbucks last year and overheard Tom showing some of his photography to potential clients... we got his contact info and ended up hiring his services for our wedding. Tom has been fantastic to work with and we are thrilled at the quality of both our engagement and wedding photos. Tom goes the extra mile in connecting with you as a couple, getting to know you so that he can take the right type of shots that will bring the photos life. He has been amazing to work with, months before the wedding and months after. We have already gotten feedback at how great our photos turned out. Highly recommend Tom and his photography... thanks Tom for capturing our greatest memories yet!

Andrea

Married on 07/05/2019

Quality artistry in every photograph

A must-hire! Guaranteed quality and professionalism. Absolutely the best photographer we've met and worked with.

I read hundreds of reviews and called two dozen photographers. We met about 6 other photographers before deciding on Tom Chen Photography. After all that research, Tom made the strongest impression on us. My parents were also at our initial meeting and we all agreed that Tom was the most experienced at his craft and gave us the confidence that he could capture more than just "photos" for our wedding day. Tip for you if you're looking for a photographer: Skip the research and save yourself hours and hours of searching online and making phone calls -- just book Tom now.

We were blown away when we received his art. Every photo reminded us of a special moment from our wedding. Our family and friends are loving it all.

In addition to Tom being very personable, he also carries himself in a professional manner. In particular, we both appreciated his insights and suggestions on certain aspects of the events that made the entire wedding go smoother. We thought we knew exactly what we wanted, but with Tom's counsel, the end results was far beyond our expectations. We really enjoyed the process of making our choices with his guidance, and the end results have always been spectacular.

We wholeheartedly recommend Tom Chen Photography.

Mischelle

Married on 08/31/2018

If you're looking for a photographer who has amazing vision, storytelling ability, and is also kind and compassionate - Tom is that guy! From the moment that I first emailed him to inquire about an engagement photo shoot, he was timely and professional. I showed him what our general thoughts were for the shoot and he was able to capture every moment so beautifully. We did our photo shoot at Mt. Davidson and at AT&T park. He was able to get AMAZING pictures in the 3 hours we were scheduled for.

My fiancé and I have zero idea when it comes to posing, but Tom took his time and directed us (and the dog). Even though we were joking throughout the entire shoot, he was great about getting the shots that were emotional and fun.

On top of everything else, I love that he has a great appreciation with prints and colors! And although he cares deeply about this, he doesn't push you to buy more or go out of your budget. He caters his packages to what each couple wants, and his prices are reasonable for the work that he provides. The pictures that are taken get sent to his team in Italy, are carefully crafted and printed.

We ordered a book that includes 30 pictures from the shoot and we were able to change around the layout before printing. When the book was received, he checked to make sure that everything is perfect before setting up a meeting with him for delivery.

Tom is passionate about his work and it definitely shows. I can't say enough how much we appreciate him and the work he's done. We love him so much we're planning to have him shoot our wedding! Looking forward to looking forward to working with him again!

Abraham

Married on 07/07/2018

My wife and I found Tom over on Yelp and he photographed our wedding in July of this year. Tom did an excellent job and took care of everything we could have asked for, from navigating our venue and getting the best shots, to building our album and putting together highlights for us to easily share with our friends. He was very straightforward and easy to work with, and his passion for getting great pictures to help us make memories was apparent from our very first meeting. We highly recommend him, especially if you're like us and are looking for someone who can guide you through getting the most out of your wedding photos!

Annie

Married on 05/26/2018

Tom photographed our wedding in May at Hakone Gardens in Saratoga. He was super easy to work with. He is very professional and knowledgeable about how to get the best shots. The photographs turned out beautiful! He is a perfectionist, making sure that everyone in the picture was posed in just the right way to capture the moment. He was easy to communicate with, and very flexible with scheduling. We actually live in Southern California, so scheduling was done very meticulously! Tom is a wonderful photographer!

Lily

Married on 04/07/2018

Tom photographed my wedding earlier this year.

Tom was very professional and knowledgeable in communication. We always received prompt replies. Tom had a clear idea of what needed to be done at each stage of our wedding planning. He was timely and took initiative following up closer to our wedding to narrow down.follow-ups closer to our wedding to narrow down on plans to make the most of our big day.

Tom was thoughtful in understanding what was important to us for our wedding and photos. My wife and I weren't a couple who came in with a strong idea of what we were looking for and wanted. Tom was very patient and helpful in making us understand our options and tradeoffs in understanding what photos we would prioritize and the amount of time we would spend in different locations.

My wife and I received several comments from our guest who wondered if Tom was a friend to us because we connected so well and he worked so well with our guests for photos.

We were delighted with the photos which Tom took and are very glad we entrusted our precious moments to him. We'd highly recommend Tom to anyone looking for a photographer for their wedding.


Angela

Married on 10/28/2017

Tom is wonderful. When my husband and I first met Tom a year ago, we knew he was going to be our wedding photographer within minutes of meeting him. During the year of wedding planning, we changed our venue and expanded our guest list from 100 to 500 and throughout it all, Tom was a balm to my nerves. Always calm and optimistic that regardless of where and how, our pictures were going to be beautiful. On the day of the wedding it was straight chaos and I honestly had a mini melt down. Tom and my husband dragged me away from the madness to a secluded corner of tranquility and as he was taking his pictures of us, we were in our on blissful world. Thank you Tom for giving us that moment! We recently received our pictures and my husband and I are so in awe with Tom's talent. He gave light when there was none. He was able to capture the smallest naunces of expression and his pictures were perfect. We wanted him to capture more candid photos since we knew we wouldn't be able to enjoy everyone's enjoyment and he did. Looking at our pictures transported us back to our wedding day surrounded by so much love and laughter. We are so appreciative of Tom and lucky to have shared our day with him.

Dominique

Married on 09/04/2016

Where to begin...Well, We get married in September 2016. With much research, We have found the perfect person to capture our perfect day! Tom is our wedding photographer.
We met with Tom at our wedding venue for a "quick" meet and greet. He was asking us questions, listening to our love story, talking to us about his ideas, and he just blew us away. Daniel and I just looked at each other and we knew we had found the right person. The major thing that caught our attention about Tom was that not only are we finding the perfect fit to shoot our day, but he makes sure that we are his perfect fit! It was like going on a blind date! Definitely did not want it to end!! He had samples of his work, and we were just stunned with his work. Amazing, creative, professional, candid, unique, and just beautiful. He did not talk about himself. He did not sell us. He had a conversation with us. He was so easy going...He gave us options, and worked with us through our finances.
The package that we chose included an engagement session. He had sent an email with information. The information was not a paragraph or two. It was a detailed list of locations to the engagement session, outfits he recommends, ideas, and everything!!! He even helped me pick out my outfits for the day! He gave me his phone number for quick messages... (i try not to bother him too much). The day of our session (october 2015), we met is SF at Crissy Fields. There were no "pose" shots. Everything felt natural. He moved around, went on the grass, between bushes... just got creative! He was fun to be around! After our Crissy Field shots, we went to Palace of Fine Arts.He captured us perfectly. He spent extra time with us for some sunset shots. He really takes the time to get to know his couples! I highly recommend him! He gave us our photos within a month, and they all looked great! It was hard to choose! Cannot wait to see what magic he works for our wedding day!

Jeff

Married on 05/21/2016

After looking near and far for several weeks, we've stumbled across Tom Chen Photography. We really did not know what to expect, like many photographer websites, we only had their portfolio and comments of strangers on their websites. We took the chance with Tom and I must say that this was the best decision we've made so far on our wedding planning. Tom was very responsive in terms of phone calls, texts, emails. Replies are usually responded within 24 hours, which I thought was a very timely manner. Tom is very passionate about his work and believes in creating his work based on the personalities of his clients. I'd almost forget to mention that his sense of humor kept my fiance and I laughing through our whole session! We were a bit nervous in the beginning, but Tom manage to ease things a bit and got our session rolling for us to create a master piece that would last us a life time.

I recall one of our phone calls with Tom and he had asked me about the types of shots that I was looking for, the descriptions of my ideas in my opinion was a "hot mess" !!!! but Tom some how manage to put the elements that I was requesting for and transformed it into a work of art. I know it's hard to read comments from strangers and believing that they are not just another generic comment being posted by the business. I can vouch for Tom and his company that they are the real deal !

His package pricing is fair for the quality that he offers. He's big on making your personal budget a priority because as you may know, WEDDING ARE NOT CHEAP!! We are extremely satisfied with our decision to hiring Tom as our engagement photographer. We have intentions to hire him as our wedding photographer. Thanks Tom for all the laughter you've brought us, and making our journey to marriage a very pleasant experience.

Nicole

Married on 10/03/2015

When it comes to weddings there are so many photographers to choose from, it's really exhausting and so difficult to make a decision. I remember sending my family 10+ websites of photographers that I had finally narrowed down and after viewing their responses we finally chatted with and then chose Tom Chen Photography.

We commissioned Tom to do a destination engagement shoot in Yosemite where we got engaged. We received helpful direction throughout the shoot and were so pleased with his professionalism. We were so blown away by the results. Even though the weather was not optimal that day, the photos all still looked perfect. We loved how there was a balance of photos that incorporated nature and our loving emotions/smiles. In our photos, we looked relaxed and realistic (not super "posed" or artificial looking).

On our wedding day he took pictures of all the key moments. Again, Tom's professionalism was top notch. Every guest we spoke to had great things to say about Tom. He carried that friendly approachable quality where our family, friends, even our grandparents, were all able to enjoy his presence. About a month later we got all our photos and they are beautiful, gorgeous, amazing! The professional prints we received were stunning and well worth every penny spent. It really shows in the quality of the products. We can't wait to pick out photos for our album.

Sarah

Married on 03/14/2015

We discovered Tom Chen at a bridal fair and all I can say is I'm so glad I went to that bridal fair. He had a special for a 2 hour engagement photo shoot and we figured we'd give him a try since the deal was so great. We loved our engagement photos so much that we contracted with him for our wedding. We absolutely love our wedding photos! He captured the entire day and the true essence of our wedding. Tom was extremely professional throughout and I would highly recommend him. He was very flexible and made sure to get all the shots that we wanted and more. Although a bit pricey, in the end he was worth every penny. You get what you pay for and Tom goes above and beyond to make sure he captures your special day beyond your expectations.

Samantha

Married on 06/29/2014

Hiring Tom as our wedding photographer was the best decision we could have made! Since meeting him 8 months ago, we have loved his professionalism and artistic touch every step of the way. When we did our engagement session, all we had to do was just sit there and act natural, and Tom would take care of the rest. There was one photo where Tom had us sit by some dirty old wall. I remember asking myself does this photographer know what he is doing? Apparently, I was wrong because when the photo came out it was one of my favorite photos. It really shows that his artistic talent is present in every photo he captures.

On our wedding day, he arrived early and went to find all the different areas for us to take pictures. By the time we wanted to do our pre-wedding photos he already had an idea of where we should go take photos and how we should pose. This made what would have been a stressful situation very relaxing and enjoyable. During the wedding, he was always available to help take photos of groups and families, and always seemed know where to be catch all the special moments. At the end of the night, most of the guests were complimenting us on how amazing the photographer was and how professional and nice Tom was. And he had a sense of humor that made guests breakout in smiles and laughter just at the right moment for photos.

I would highly recommend him for any occasion, and my wife and I are looking forward to having him take our family photos in the future.

Julissa

Married on 08/30/2013

Tom was exceptional at documenting our wedding from prep to reception. He went above and beyond to make sure that we were happy with our pictures and our service. I feel very lucky that I found him since he made our wedding pictures one of a kind and beyond special.

Tom Chen provided more than just "photography" for my wedding. Tom captured a moment in time, he captured the feeling and the love that was present that night. Tom did a wonderful job with all the pictures he took, you can see by looking at his past work he really has vision. Tom was easy to work with, knowledgable and professional, and very responsive to my needs.
I hope to use Tom for all my families photo needs over the next few years!
Are you interested?
Send a message