178 Reviews
Recommended by 97% of couples
Quality of service

4.9 out of 5 rating

Average response time

4.8 out of 5 rating

Professionalism

4.9 out of 5 rating

Value

4.9 out of 5 rating

Flexibility

4.7 out of 5 rating
29 User photos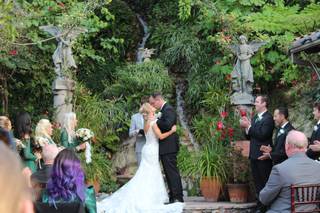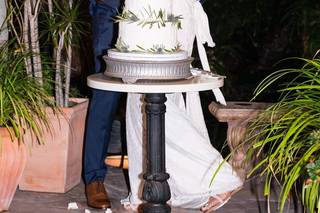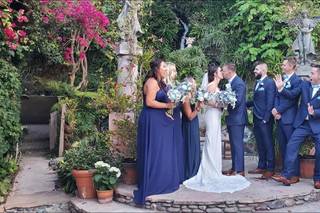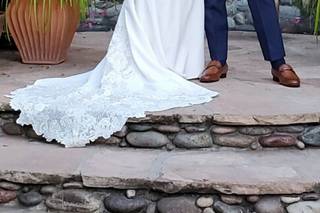 + 25

photos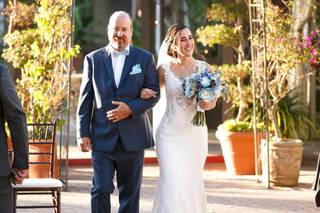 Melissalapchuk

Married on 10/07/2022

Amazing place to get married

Not only was it affordable it's gorgeous

Katy was able to get us the large round tables and the night literally was magical.

The only thing I wished I had done different was nothing!

Great venue, beautiful, and food was amazing

Katie

Married on 05/08/2021

Amazing wedding venue!

Wow, I can't say enough about how incredible Seven7Seven is as a wedding venue! Due to the pandemic, my fiance and I had to change our original wedding plans countless times. Two months prior to our eventual wedding date, I reached out to Seven7Seven as a potential option. As soon as I spoke with Katie, the production and sales manager, I knew we found the absolute perfect place for our special day. The package that they offer is hard to beat and the venue is absolutely gorgeous and so unique. Katie was quick to respond to all of our questions and concerns and always took the extra step to assure that our day would go by smoothly. The venue made an obvious effort to ensure Covid safety for us and our guests. The food and cake were delicious and the guests raved about how beautiful the venue is. It is a lovely outdoor and romantic space which was so comfortable for all of our guests. We had the most perfect day celebrating our marriage at Seven7Seven! I highly recommend Seven7Seven as a Laguna Beach wedding location!

Chelsee R.

Married on 10/17/2020

Love it! Best day ever!

Katie and her team did a radical job during our wedding. She was amazing at rounding up our rowdy wedding party and showing everyone exactly where to go and what to do. 777 is a professional wedding venue, to say the least. I am continuing to hear how awesome our venue was from all our guests. My favorite aspects are the large open air spaces and all the natural beauty inside. I appreciate the flexibility and confidence Katie and 777 instilled in the wedding planning process. Still in shock how perfect it all turned out

Are you interested?

Send a message

Colin C.

Married on 10/11/2020

Great and attentive

Katie Brown was the reason we chose this venue! With the first meeting we had she was very attentive to specific details and very responsive to questions we had. She was very accommodating with each of our requests and also helped make finding additional vendors that they work with, who knew the venue, very easy. Katie, along with the entire staff at 777 (Art-a-Fair), truly made it so that our wedding day was very special and we were confident that everything was going to run smoothly. The venue was beautiful and the ceremony couldn't have been more special. Thank you 777!

Jessica E.

Married on 09/19/2020

Unique venue

This venue did not fit our style, however the price wasn't bad and it may fit another couple way more. It's in the canyon so there is not view. The setting is quirky, artsy, and quaint. The staff was very helpful.

Jennica M.

Married on 09/06/2020

Above and beyond exceptional

We had our wedding during Covid which was stressful in itself on top of normal wedding planning. Katie and her amazing staff really gave us everything we dreamed of and made the entire experience effortless. Every single one of our guests complimented us on how beautiful the venue was and how amazing the food was that they provided. We really couldn't have asked for a more professional and kind staff. Our wedding party was unorganized, nervous and drunk lol. Katie and the staff kept everyone informed and on point. They even catered to a bridal meltdown from myself. I couldn't have dreamed of a better wedding thanks to them.
This venue was the cheapest I found considering it's location and how much was included with the price. It's a perfect mix of beachy, whimsical, country and rustic. It was seriously perfect

+ 2

photos

Kayla

Married on 09/05/2020

Spectacular

Katie, Devon, and the staff were beyond amazing and they truly made our wedding so special during a time of many difficulties with the pandemic! They made it everything and more than I could dream of it being.
Highly recommend this venue and the staff!

Gio V.

Married on 08/29/2020

Incredible Experience

My wedding would not have been the same without Katie and her incredible expertise. Not only did she help me create my dream wedding (through Covid, nonetheless) she recommended the most amazing DJ and Florist. Everyone worked with our budget and made our night flawless and unforgettable.

Rebekah Y.

Married on 11/23/2019

Our Wedding Dream Come True

We had our wedding ceremony and reception at Seven 7 Seven on 11/23/19. Katie, Dulce and the 777 crew were incredible! Katie helped us plan our dream wedding and was supportive and assisted us every step of the way. The service, food, decor and staff were phenomenal. We highly recommend Seven 7 Seven as a wedding venue.

Stephanie

Married on 10/19/2019

I could not have asked for a better day! My wedding went perfectly. Their coordinators and staff are some of the most welcoming professionals I have ever met. From the day I walked in to tour the facility to the second I left, I was in love with Tivoli Too. The food was amazing, the service was perfect and the coordinators are a wonderful group of people to work with. A special thanks to Phil, who made my family feel so comfortable and who worked tirelessly to make everything perfect. I will be renewing my vows with these people one day!

Stacey P.

Married on 10/19/2019

Best venue ever!!

OMG. My husband and I just got married here 10/19/19, and it was seriously the best!! Katie and Dulce are the most amazing coordinators, I literally worried about NOTHING on my wedding day and just had a blast. They took all my extra decorations (not that the place needs it, the venue is absolutely STUNNING!), and made my whole vision come to life. Through the whole process (I planned my own wedding), Katie and Dulce were both super responsive and accommodating. The food was great. The carrot cake is DELISH. We truly had the wedding of our dreams and I would get married here 1000 times again!! Thank you Katie, Dulce, and the 777 team for the best wedding ever!!

PS - Use the vendors that they recommend, they are all amazing, know how to work together and are familiar with the venue.

Celena P.

Married on 10/13/2019

Best wedding choice aside from my groom!

Seven7Seven was everything I could dream of and more! I had several changes and requests that I ran into during my planning process and the staff was gracious and eager to make accommodations. I never felt like my wedding was just a list to check off, the staff truly made me feel like my special day was important, and once in a lifetime! Booking seven7seven was truly the best and easiest choice I made!

Genevieve G.

Married on 09/15/2019

We loved this Venue!!!

THE 777 team is AMAZING! Dulce and Katie you ladies made our day so special words cannot express how thankful we are to have met you and have you help us so much on our big day. We got married in September. It was a warm day but the breeze from the canyon in the afternoon made the atmosphere perfect at 5pm. These ladies really know how organize everything from flowers to table to cake and drinks, the whole thing was perfect. We even had uninvited guest show up and they helped us accommodate them(not cool on our guest behalf but they made it work and let the bride and groom feel stress free!) They made the whole planning up until the wedding simple and really helped us with the small details. They had a lot of resources for us to use in terms of Djs and other vendors. Thank You again 777 team for making our day so awesome and putting up with our crazy family. We are forever thankful to you guys for making our day so special!

John D.

Married on 08/11/2019

Sean & Jamie's Magical Wedding

"Magical", that's how the bride and groom describe that evening. Guests are still talking about the waterfall, the hummingbirds and flowers, the food, the service, and how they loved the venue's seclusion and intimate atmosphere. Katie and Dulce were so helpful in the planning, and with the 777 staff, made 1000 moving pieces come together perfectly that night!

Lively V.

Married on 03/28/2019

Great all inclusive and pretty venue

Our wedding was amazing at the new "777." The super personable and competent staff made it easy to plan our day and make us feel well taken care of. The actual wedding went by very smoothly and everyone loved the venue. The waterfall backdrop and location in the canyon is serene and romantic. They do not do food tastings. The food was adequate. All other areas more than compensate for that. We would recommend this venue to anyone

Stefanee F.

Married on 03/19/2019

Chamber of Commerce Business Breakfast

What a lovely facility Seven 7 Seven is. They provided Top Quality service for our Business Breakfast and made extra accommodations as needed. All our local business owners were very impressed with the breakfast options provided and the event was very well received. Our organization is looking forward to many more Breakfast Panel Mixers at Seven 7 Seven. Thank you so much to all the organizers and staff at the venue for your excellence and service.

Laguna Beach Chamber of Commerce

Krystal S.

Married on 10/18/2018

Off without a Hitch

My wife and I chose this venue for several reasons- location, atmosphere, price, and service. We were not disappointed. Our venue coordinator Katie assisted us with every step and was attentive in between meetings answering any questions I had. This is an all inclusive venue- ceremony and reception. There are lots of things included- all of which were so helpful to have included- less to think about. The rehearsal, the day, the event- everything was beautiful and went off fantastically. I would highly recommend this venue for anyone looking for a Laguna Beach wedding in a romantic canyon setting.

+ 4

photos

Danielle

Married on 04/12/2018

Do yourself a favor and book your wedding at Tivoli Too! They handle EVERYTHING. Literally. Katie Brown and her team were absolutely amazing from start to finish and there wasn't a single thing that could have been done differently that would have made my wedding day any better or more special. I swear I never saw a server, but everyone had full glasses of champagne all night. I was worried about the flip from ceremony to reception, but that was such an easy and flawless transition I (and my guests) didn't even notice it was going on. These guys are serious pros! The venue is absolutely stunning, so you don't need to worry about any additional decor if you don't want to. Katie and her team execute the entire event so you don't need a wedding coordinator. The only things you need to bring in are your DJ, photographer, and personal flowers. They handle everything else. THANK YOU to everyone who helped make my wedding day special, this was truly the best day ever!

Vivian

Married on 03/31/2018

Beautiful venue and the help and service from Katie was exceptional!! She made things very easy and took any unnecessary stress off my plate!

Lauren

Married on 03/30/2018

They SERIOUSLY get it. You don't have to worry about anything, other than having a great time.
Let me briefly talk about mine and my husbands' experience. The universe actually laid this place out to us because it's exactly what we were dreaming about.
This place is magical, mystical, hands on and hands free all at the same time.
So we walked in, met with Katie. Let's take a second to talk about her. She is AMAZING. Once Katie crosses your path you are good, set, and ready to go for a perfect wedding!
She is so warm, welcoming, and just her energy was enough for us.

Then she told us how food is included, drinks are included, (cash bar available upon request), cake is included, center pieces, I mean you name it. Like what?!

We went in mid February in hopes to have our wedding the beginning of March, in the SAME YEAR. Our entire family thought we were crazy and then theres Katie saying it's totally doable. So confident and again with such positive attitude. We quickly saw it wasn't going to be doable on our part and we moved the date out to one month exactly.

They help make the process so easy, that you before hand can plan out your entire special night. Straight down to the time.

The food was AMAZING. All of our guests were amazed with how beautiful the presentation was, the taste, and the amazing staffs service.

She told us Larry the DJ at DjDiamonds was the best and top of the line. And her word was now a promise to us. And we had the best Dj, danced all night, and the way Larry and Tivoli Too work together is magic.

We also booked Masha and it's safe to say we now have life long friends.

Sunny

Married on 03/29/2018

This place is a gem. Our wedding was everything we hoped for if not better. Katie Brown and her team take so much off your plate and are there every step of the way. This place is beautiful with its natural Tuscany ambience and the glamorous but classy decor. We feel blessed to have found this place. It fit our low budget but made our wedding look gorgeous as could be.

Faith

Married on 02/19/2018

Tivoli was the best choice for my wedding! The staff is top notch along with everything else!! They honor military by being extremely flexible and understanding. They even offer a discount. I can honestly say I had my dream wedding thanks to Katie Brown and her team! Thank you for the best day ever!!!

Alex

Married on 12/07/2017

We fell in love with the venue from the moment I saw the venue we knew we wanted to get married here. The staff are amazing and always respond to all my emails with questions.

Thank you tivoli too

Sue

Married on 11/03/2017

This was the perfect place for our daughters wedding. The wedding coordinator was so wonderful (thanks Katie). Food was over the top especially the beef brochettes. Atmosphere was lovely. The table center piece flowers, cake, and beer, wine and soft drinks were included. Looking for a place. Look here first!

Valerie

Married on 10/07/2017

Thanks to Katie, Dulce and Monica they made my special day stress free. Even saved my husband and me by referring a car service to get us to dinner the day before our wedding. They make a great team from the rehearsal to the wedding. Love ya ladies!!!
Are you interested?
Send a message