25 Reviews
Recommended by 97% of couples
Quality of service

4.8 out of 5 rating

Average response time

4.8 out of 5 rating

Professionalism

4.8 out of 5 rating

Value

4.8 out of 5 rating

Flexibility

4.8 out of 5 rating
Awards
7 User photos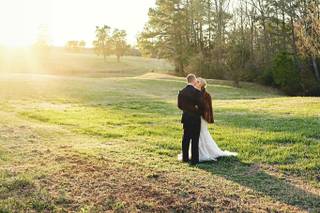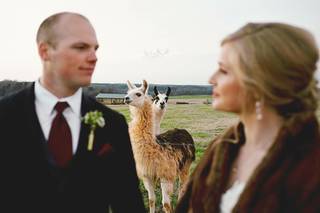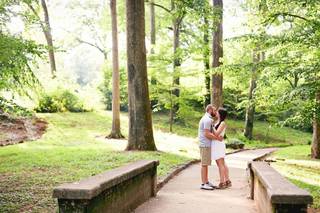 + 3

photos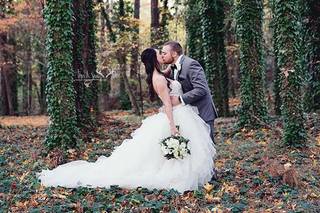 Megan N.

Married on 09/04/2020

Phenomenal People and Photographers!

Mark and Tracy are truly gifted at what they do. My Husband and I had done our senior photos with them over 8 years ago and loved them so much we had the pleasure of them doing our wedding photos! Mark and Tracy were timely, efficient, and fun. After seeing our final photos, we felt as if we were reliving our wedding day again. They truly captured the most precious and beautiful moments throughout the entire day. Mark and Tracey are not only phenomenal people but are the BEST photographers and videographers around!


This Is You's reply:

Awee we love you guys!! Thank you and soo happy for you and that you love the photos as much as we do!!

Shealeise M.

Married on 07/27/2019

Amazing to work with

Mark and Tracy are absolutely amazing to work with. It was great to see their creative vision come out during our wedding and can't wait to see the rest of the pictures. I feel they truly captured our personalities, and what was important to us. They meant business but were also fun to work with and had so many jokes and laughs. We purchased to the package that provided photography and cinematography all day. It was well worth it.

Tina L.

Married on 01/18/2019

Excellent quality

Beautiful images, and top quality photos! Tracy and her staff are wonderful to work with! Would recommend this company to anyone!

Are you interested?

Send a message

Alyssa

Married on 12/16/2017

Tracy and Mark are incredible to work with. Not only are they talented behind the camera, but their personalities made the day so fun. I can't imagine my wedding day without them. Plus, they let me stop and get pictures with the llamas at our venue, SO FUN!!!!

Mary

Married on 11/25/2017

Tracy and mark are so amazing at what they do. I love them and they treat you as family! I wouldn't have imagined having anyone else on my big day. Love y'all!

Brooklynn

Married on 11/19/2017

I absolutely loved having Tracey & Mark as our wedding day photographers. They were so fun and upbeat the entire day. I love when they're both getting different shots and one of them goes "oh my gosh this is beautiful you have to see it" talking to one another because it just made me so much more excited to have my picture taken. They are competitive, but in a good way. When you're smiling at one camera and then all a sudden the other person is like "don't move this is going to be perfect" you know they're getting some awesome pictures! I'll always recommend them as the BEST photographers. Thank you both for all of your hard work!

Lora

Married on 10/21/2017

Incredible photos that captured even the smallest details!! Even a little ladybug that found a resting spot on a Beautiful Bride!! Their talent in picking just the right moment for a great pic was fantastic! I couldn't have dreamed of any better pics. Loved them all!

Tara

Married on 10/21/2017

Mark and Tracy are amazing and perfectly captured our special day! We will cherish these photos forever as we look back on our wedding day. They are so easy to work with and have such great ideas. We are so happy with our photos and can't stop looking through them! It is obvious they take great pride in their work and we could not be more pleased! Highly highly recommend!!!

Renee

Married on 08/04/2017

I would describe Tracy & Mark as the perfect duo!! They captured very genuine moments, and fulfilled every idea we had of an awesome wedding album. My husband & I was especially surprised at how Tracy & Mark went above and beyond to capture some of the most amazing shots! We received many compliments from our family and friends as well. Thank you again for capturing the beginning of our love story as husband and wife!!

Brittany

Married on 11/12/2016

We booked Mark and Tracy for our engagement pictures and loved them so much we HAD to have them there for the big day! I love their style of photography, and their outgoing personalities made it such a fun process! I would and will recommend them to everyone!!

This Is You's reply:

Thank you thank you!! :) You guys are awesome!!

Sharon

Married on 04/16/2016

We absolutely loved working with This is You! We switched to them after our engagement photos with another photographer came out awful. Our wedding photos came out fabulous with these amazing people! Would highly recommend them to any couple looking for professional photographers that are laid back and super easy to connect with!

Mallory

Married on 11/14/2015

Mark and Tracy started off as just wedding photographers but ended up becoming friends. They're so professional yet fun to work with and I've never encountered anyone better! We love them.

Terry

Married on 08/22/2015

Excellence at its finest! Mark & Tracy are patient, flexible and professional. A must hire for any occasion. Thank you both for giving Terry and I something will always cherish....our moment in time!

If you are looking for an entertaining couple who have a fun team and have a great eye for their art, you want Mark & Tracy. When looking for wedding photographers and videographers, we wanted someone we meshed with and were unique. I met several photographers before getting information from Tracy. After meeting with Mark & Tracy, I knew something was unique. We ended up booking their photography and EMotion Films for our big day. We did engagement pictures, bridal portraits and ended up having a honeymoon shoot in Disney as well!! It was entertaining having Mark say that almost every image one after another was the best, and our wedding party and family loved him. Tracy is so calm and is such a necessary personaility to have on such a stressful day. All of the pictures that we have received so far we have been in love with and we have not even received all of the wedding photos and film! Of course I will update again once we receive those but I don't imagine it will be an issue.

Mark and Tracy are absolutely amazing. They are incredibly talented artists, and their passion for their work comes through in every photo they take. After hiring Mark and Tracy for our engagement shoot in Atlanta, we decided that we had to bring them down to our destination wedding in Florida (even though we had already hired a Florida-based photographer!) It wasn't part of our original plan, but it was the absolute BEST decision we made for our wedding. The photos blew us away. We could have hired someone who had photographed our venue dozens of times before - but there's no way they could have captured our day more perfectly or more poetically than Mark & Tracy. We now have the most beautiful pieces of art to brighten our home and share with our children and grandchildren for years to come. And not only are Mark and Tracy amazing artists, they are also two genuinely wonderful people whom we're lucky to have met. No matter where you're getting married, bring Mark and Tracy with you. It will be the best thing you do!

Haley

Married on 08/08/2014

Mark and Tracy are some of the kindest people I've met - literally just fit right in with our crazy friends and family. They flew to Florida for our wedding over 3 years ago with their assistant Marie to do photography and video. They gave us everything we hoped for and more! Then another assistant, Rayden, took pregnancy announcement photos for us at Disney and they turned out so well! Now they've also done my sister's wedding and I can't wait to see what else is in store in the future. Truly like family... they even took time off of work and away from family just to be at my grandfather's funeral last year. Seriously.. no words! Love them and their work!

Catherine

Event on: 10/04/2013

Mark and Tracy took our engagement photos. All I can say is WOW! We had so much fun with them and the pictures are beyond amazing. They are a true joy to work with. If you want immaculate pictures, Mark and Tracy are your photographers.

Renee

Married on 09/22/2013

This is you was our photographer for our engagement and wedding pictures. I look at the pictures everyday.
They do such a great job at capturing the emotions of the day. The pictures are beautiful.
They are an awesome couple to work with!

Lauren

Married on 04/20/2013

Mark and Tracy are so wonderful. I was lucky to have been given the opportunity to use them as photographers and videographers for our wedding. Our engagement and wedding pictures are so fun and reflect my husband and my personality perfectly. We loved working with them, and have loved the memories that we are able to revisit over and over thanks to their hard work.

Jessie

Married on 08/11/2012

Mark and Tracy were incredible! My husband hates taking pictures, but he had a ton of fun with Mark. They have a great dynamic and made the process go super smoothly. It was great that there were two photographers and I feel confident that not a moment went un-captured. They were very easy to get in touch with while planning and always very nice and professional. I currently live in Wisconsin, but married in Georgia - I just wish I had more friends in Georgia to recommend Mark and Tracy!

Latasha

Married on 11/13/2011

Tracy and Mark is awesome. We did a trial with our engagement photos and people love them. They came out so well done and they are unique with what they see through those lens....We cannot wait to see my photos...but we know they are amazing because of the great job they did with our engagement photos. We had to have some of those photos they were so great. Of course, we are so blessed to have them for our photographers because of us winning an Ultimate wedding package. So, thank you so much Tracy and Mark for contributing to our big day, which was perfect. We wouldn't change a thing and we can't wait to see you guys masterpieces...

Carla

Married on 09/04/2011

This people was absolutely amazing! I can say that my husband hates pictures but they worked him really well. The results just priceless and I am happy to find a really professional people who are willing to help and do the best for you. Congrats for an excellent job!

Carrie

Married on 05/08/2011

This husband and wife duo is a great example of southern hospitality and commitment. If you pass them up, you will regret it. I encourage those reading this to give them a call and view their photography online.

Miranda

Married on 10/23/2010

Absolutely the best photographers ever! We had the privilege of having them do our engagement and wedding photos,when they were first started out and were blown away by how they captured the special moments perfectly! Since our wedding, Tracy and Mark have been a constant part of our lives by beautifully photographing our newborn daughter, her first Easter, her first birthday, and our family Christmas photos. I am not a fan of having my picture taken but would be photographed any day by Mark and Tracy! There passion for what they do shows in the product of there work and they are amazing and awesome people!

Tiffany M.

Married on 09/28/2019

Unreliable and unprofessional wedding photographer!!

In October of 2018, I hired Tracy and Mark Englund to shoot my wedding at Barnsley Resort & Gardens on 9/28/19, which turned out to be a terrible mistake. I received an email from Tracy the night before my wedding at 8:09 p.m. that she and Mark were not going to be the ones shooting my wedding, and that she was sending her "backup" shooters that she had never mentioned. She only told me that it was her and Mark as the photographers. I did not see the email until the morning of my wedding because I was at my rehearsal dinner the night before. Tracy did not provide me with an explanation as to why she would not be at my wedding, despite me hiring her 1 year in advance. She did not even have the professional courtesy to call me and explain. Turns out she went and shot another wedding that day and sent two inexperienced and unacceptable shooters to Barnsley Gardens. The shooters that she sent to my wedding showed up late, did not have a clue about the venue, were highly inexperienced and not worth the money that was paid up front for Tracy, were very rushed the entire time, and they seemed miserable. One of the shooters named Anjellica, called me by the name of Jennifer the entire wedding day (despite all of us correcting her on my name). During the shoots, my bridesmaids all had to suggest poses and we had to correct the photographer on multiple occasions because she was just snapping and not looking at the girls and what they were doing. She also took majority of my photos without me wearing my engagement ring because she left it hanging on a tree branch outside and forgot. I had to run and grab it before taking our first look photos. Another serious concern was how Anjellica addressed my father. My father has passed away, which Tracy knew from our engagement session, but the female shooter asked us on 2 separate occasions where my father was for the photos, even after my brother in law walked me down the aisle that she took. The photographer was rude to the bridesmaids when they had to give direction, and we really felt like we were just a job and not actual people. It was a terrible experience taking photos to say the least. I was so upset with how the day turned out because of the photographers lack of knowledge on shooting one of the biggest days of my life.

I emailed Tracy following the wedding, and expressed my upset and concerns with her about the shooters that she sent, as well as addressed Tracy's lack of professionalism in notice that she had provided. I relayed that I did not agree with the services that I received for the amount of money that I had paid for Tracy and Mark. I also pointed out that our contract stated that she was to be the exclusive photographer on the wedding day, unless we agreed upon otherwise in advance of the wedding. Tracy responded back pretty much calling me a liar with how things went down on the wedding day, and disagreed with all of my concerns. She also denied that she broke the contract. We continued to email back and forth regarding fair compensation for the poor quality of services that I received for a 6 weeks following the wedding. I addressed how nowhere did she mention having other photographers, nowhere did her website mention other photographers, and nowhere did it mention on reviews that there were other photographers. She continued to disagree with all of the points that I made, despite her breaking our contract. I never had an opportunity to even agree to her sending other shooters, as she gave me 16 hours notice that she would not be shooting my wedding.

In our emails over the 6-week period, she requested that I provide her with my reasoning as to why I was requesting a partial refund-so I gave her several different pricing options that I had received prior to hiring her. She then told me that she believed a refund of $625 would be fair based on what I paid her and the pricing of the other photographers that I could have used with far more experience than the 2 that she sent to my wedding. Despite her saying that, she is now refusing any type of refund, which I should have been entitled to for the poor services that I received on my wedding day. Tracy finally delivered my photos to me 6-weeks after the wedding, which was the last day that she had to deliver them per our contract. I reviewed the photos and expressed my concerns with some of the photos and how there was clutter in the background, nobody looking in the bridesmaids photos, no shots of my wedding ring, no detailed shots of the signage that I had made, no shots of the venue (which is known for the exterior landscape- i.e. Ruins, Georgian Hall, cottages). Tracy ignored my concerns and basically told me that she typically does not take photos of wedding rings, detailed signage and florals at receptions, and the exterior of the venue. At that time, I provided her with 7 of my bridesmaids statements, which all outlined their personal experiences with her novice apprentices that she sent. Tracy replied back that she was not even going to read them because they are biased, and continued to disagree with me on how the day went down. That truly goes to show how she has no care about her client's concerns and grievances, and that she only cares about money. Despite her clearly breaching our contract, she denied that she did anything wrong by sending two novices (when I paid for 2 professionals with more than 10-years of experience).

Hiring Tracy was the worst decision that I have ever financially made. I overpaid for the services that I received, and I received mediocre photos in return. I have also received the worst customer service, which is very disappointing. I am so upset about how this has been handled-and I want others to be aware of how she handles business. My wedding day was one of the biggest and most memorable days of my life, and Tracy does not seem to know that, or she just does not care.

I highly discourage anybody from hiring This Is You.Net. as their professional wedding photographer. She will double book you, overcharge you, provide awful services, and she will refuse to listen to your concerns.

I hired Tracy in the beginning because she was personally recommended to me by my wedding planner, as well as based on her reviews. She was pricier than some of the other photographers that I had spoken with, but I was willing to pay that to get the Mark and Tracy duo experience. However, I did not get that, and she truly let me down and has refused to make things right with me.

Are you interested?
Send a message