Reviews
4.9 out of 5 rating
Quality of service

4.9 out of 5 rating

Average response time

4.9 out of 5 rating

Professionalism

4.9 out of 5 rating

Value

4.8 out of 5 rating

Flexibility

4.8 out of 5 rating
97%
Recommended by couples
43 User photos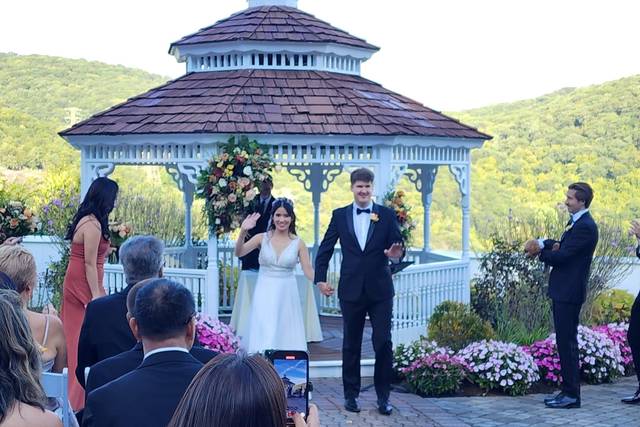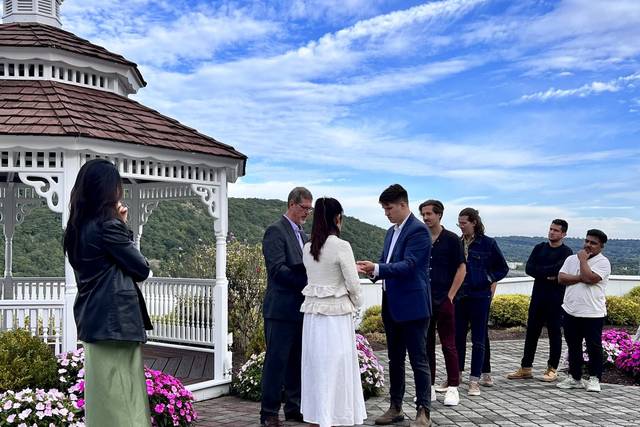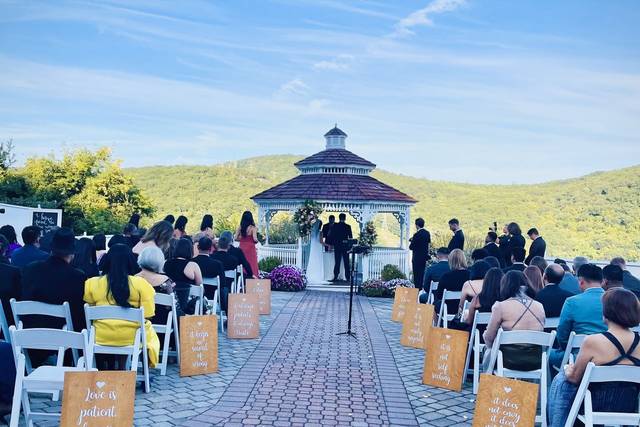 + 39

photos
Featured

Luisa C.

Married on 07/16/2022

Simply Magical!

The Views at Mt Fuji is very special! My husband proposed there and we got marry there! The staff is very supportive and helpful. Kim made sure everyone felt comfortable. The view to the ceremony is breath taking. Simply an amazing Venue

Charish P.

Married on 09/16/2023

Best wedding on September

Thank you for mt fuji and team. My wedding was successful. Food was amazing, venue was very nice! Outdoors wedding on September 16, 2023. I had the best wedding. All of my guest are very happy. Thank's to pia who is very professional and accommodating. If i would do my wedding again, ill choose this venue. And would definitely recommend it to everyone

+ 2

photos

Ana

Married on 04/15/2023

There are no words!

My Fuji went above and beyond. From making sure I was well taken care of the whole night (I never had to ask for a drink refill - they just kept coming!), to ensuring our guests have a great experience! I was told one of the guests got incredibly sick and the staff took care of her.

Pia was very very responsive during the whole wedding process no questions asked. They are very accommodating and Nancy the owner came by during the night to personally congratulate us. They were great! Everyone enjoyed all the food, very happy with the experience!

Thank you all!!

+ 2

photos

Are you interested?

Send a message

Dan C.

Married on 11/05/2022

Wonderful Venue, Kim is Excellent!

The venue was very accommodating to our guests and vendors. The ribeye was the best steak I've had at any wedding venue. Our event manager Kim is a consummate professional, being reachable and responsive when needed and worked hard to instill confidence that our event would be special. She was kind to my family and guests and made special considerations for our needs and desires. Thank you Kim and thank you Views at Mt. Fuji!

Joshua G.

Married on 07/23/2022

A dream come true

A dream to come true in all aspects. The waiting staff was so kind and professional. Kim really made my wife and I feel absolutely loved. Even with the short time frame we had, our wedding was done to perfection. I really do appreciate everything the venue, the owner, and the staff did for us.

Christie C.

Married on 05/21/2022

Best Day of our Life

Not only is The Views of Mt. Fuji incredible just by its location and food services, but the maitre de Kim Caputo is one in a million. Not only is she communicative and organized, she is friendly and flexible which is a hard combination to master! Every request we had she made sure to completely or atleast partially accomodate. She held our hand througout the entire planning process to make sure we made the best decisions, which includes this book with recommended vendors. We used a recommended DJ, photographer, and florist, and not only were they top quality, they knew how to work well as a team which made the wedding day itself run SO smoothly. My guests the entire night were coming up to us saying how incredible the food and views were, on top of how much fun they were having! Definitely a wedding no one will forget, especially us. I cannot recommend the Views at Mt. Fuji enough - the first and best decision we made for our wedding day.

+ 6

photos

Deb W.

Married on 04/25/2020

A Wonderful Experience

We chose The Views because they are local and we knew the food and service would be great, as well as the views from the window surrounded room. Kim, the catering manager, was heaven sent. She was on top of all the details from start to finish and made sure our day ran smoothly. She also worked with us when we needed to change our date twice due to the virus ,relieving our worries that everything would be alright. Our reception turned out just fine, a beautifully laid out room, delicious food and great service.

Janell

Married on 09/28/2019

Absolutely Stunning!

I highly recommend the Views at Mt Fuji for a wedding venue. The building is newly renovated and everything looks amazing!! The view from the reception hall will leave your guests in awe. Amazing pricing for the amount of services included with the wedding package. We happened to have our wedding during a transition between wedding coordinators. Kim did an amazing job picking up where Patrick left off and ensured none of our event details were missed. The food was absolutely amazing and we've received nothing but compliments from our guest on how gorgeous the venue is. Our bridal suite attendant Gloria was amazing and stayed on top of everything the entire night. You couldn't ask for a better wedding venue team than they have at The Views!

Nick P.

Married on 08/09/2019

Beautiful!

From the beginning of our journey we took a trip to Mt Fuji to get some information and when we left, We knew that this would be our venue for our wedding. We had started the process with Bruce who was very helpful and walked us through those early questions that we had. Over time, Bruce had moved on and we worked with Patrick who was very insightful and was really great to work with. He has great tips and knowledge that really helped out coming up to the big day. The venue and the view is amazing and our guests couldn't get enough of it. The food was great and the staff were working hard making sure everything was in order. We would definitely recommend this venue and will be back for many more brunches!!!



Jamie

Married on 04/28/2019

SUPERIOR service at a competitive price!

Anyone searching for a venue that will stand out with a managing staff that will give you exactly what you want no matter how traditional, modern, or off the wall, absolutely MUST look at Mount Fuji! We were married here in April, and not only is the location beautiful, but every single staff member was above and beyond amazing. From the owners, Yoshi and Nancy, personally congratulating us, to each white glove server magically appearing without needing to be called – we didn't want for a single thing on our wedding day!

Huge praise and thanks to Patrick Kelly, the Event Manager, and Bruce Werntz, the Director of Catering and day-of coordinator. Patrick dealt with the planning stages (and every anxious "omg what about THIS" moment we had) with so much patience and ease while Bruce provided such above par service it was unbelievable - going so far as to take his own cufflinks off to give to my Dad after he realized his had been left at the hotel. There are no words available to speak highly enough about the team at Mount Fuji!

Juan

Married on 04/28/2019

Juan garcia

This has to be one of the best run places for a wedding! And here's why, The service was 5star the food was phenomenal the person in charge of running the wedding is top-notch I highly recommend mount fugi to anyone looking to throw a party just a great place overall !


Sarah

Married on 04/20/2019

Amazing experience from start to finish

We just got married at The Views, and we couldn't have picked a better venue. My now husband and I hadn't been to many weddings, so our knowledge on planning them was limited. Additionally, we had some limits we were working within (money limits, dietary needs, health needs, etc.), and Patrick helped us create an event to check all of our boxes. Patrick is very flexible and knowledgeable, giving us great advice as we went along, giving our wedding shape. I don't think we could have found a better deal with such an attentive staff and beautiful setting. It was truly a once in a life time experience.

Hope V.

Married on 10/27/2018

Excellent Wedding Venue

Patrick and his team at the Views at Mt Fuji made the decision real easy when choosing our wedding venue. The staff took exceptional care of us that night. Bruce was great in making sure we had drinks and food. The venue is absolutely breaktaking, the food is amazing and they are extremely price effective. Thank you Mt Fuji for making our wedding day all that we dreamed of!

Eunice

Married on 10/20/2018

About beautiful wedding day at the Views at Mount Fuji

His comments: My wife and I were recently married at the Views at Mount Fuji, and it was such a beautiful and memorable October day. The wedding planning process can be stressful, but choosing the right venue and people to work with was one of the most important decisions we made.

Patrick, the director of catering at Mount Fuji, worked closely with us to plan and execute our wedding. He is superb, with much experience in the industry, and we could not ask for better contact to work with. The Mount Fuji staff were excellent, looking out for us, our bridesmaids and groomsmen, our families, and our guests and the food was great.

We will treasure our wedding day at Mount Fuji, and we look forward to returning for our anniversary.

Her comments : My husband and I are grateful to the Views at Mount Fuji for our very memorable wedding day in October 2018. With the daunting task of self-planning our wedding 14 months in the making, Patrick and the staff put us at ease as we settled on this venue. Patrick, the director of catering was wonderful and with his years of experience in the catering industry, he is the ultimate party planner.
As for the day of wedding, everything was perfectly magically smooth. The Mount Fuji staff were great and attentive to the bridal party and our guests. We had our own attendant for our bridal/groom suites. During the reception. Patrick was great in reminding us to eat and directed us for some poses for some good pictures. All our guest had an amazing wonderful time.

I agreed with my husband that we will treasure our wedding day at Mount Fuji and look forward on returning to reminiscence on our amazing wedding day.


Jenny

Married on 10/12/2018

best venue ever!


My husband and I have gone every year since 2011 to have our dating anniversary dinner at the Mt. Fuji restaurant. It wasn't until 2016 (during our wedding planning time) that we realized there was a downstairs space that was dedicated for Sunday brunch and special events! We were very unaware of this, since we thought it was exclusively for dinner. Already in love with the service and of course the views, I quickly contacted the event coordinator. It was a no brainer to book The Views at. Mt. Fuji as our wedding venue. We booked through Bruce and ended up working hand in hand with Patrick Kelly. However, I was concerned about having a wedding underneath a restaurant but that was no issue at all! I did not even realize there were people dining on top of us. The food was delicious and if you want a taste just book a reservation for their Sunday brunch, you won't be disappointed! Prices vary depending on the selected package. Overall, there aren't enough words to express our gratitude towards Patrick. He went above and beyond in providing great service and making our wedding day extremely special. Highly recommend!

Sierra

Married on 09/22/2018

High Value, Affordable Wedding Venue

We booked The Views at Mt Fuji about 10 months prior to our wedding date. After meeting with other venue coordinators, we were thankful that we got to work with Patrick Kelly to plan and coordinate our event. He made the planning process a breeze, especially in helping us make decisions and providing input to help guide us in our decisions. His extensive experience with weddings, attention to detail, and emphasis on service gave us a great experience from start to finish! The day of the wedding went off seamlessly. After dropping all my decorations off earlier in the week, Patrick and the staff decorated the room and took care of all the details as I had requested and more. They knew that we didn't have any ceremony decorations of our own for the gazebo and they kept the beautiful flowers up from the wedding they hosted on the day prior. We got to use the newly remodeled lounge for our cocktail hour, which was a fantastic space. The views really are worth it! We had a dancing crowd, so a large dance floor was important to us and they delivered. Our guests raved about the food and continue to tell us it was one of the best weddings they have been too. We were so happy to have come across this venue in our search and we were continuously impressed by Patrick and the service, the views and atmosphere of the venue, and value we received. We could not have had a better wedding day and we could not recommend them more highly!

Jonathan

Married on 03/31/2018

Our wedding was held on March 31,2018 at the Views of Mt. fuji. This is absolutely a beautiful venue and it was tremendously an amazing experience from the first meeting in planning our wedding with Patrick Kelly and for the actual day. The weather was kind to us that since it just snowed a few days prior which we were able to have a marvelous ceremony outside with spectacular views. Majority wedding venues or carters serve bland entrees from my experience of the weddings I attended , but this isn't the case at The Views of Mt Fuji.
Our original venue was suppose to be held in Puerto Rico , but due to Hurricane Maria we had to start over with the whole planning process. Just imagine the stress of detail planning, booking the venue and all the vendors then having to start all over.
Our first meeting with Patrick Kelly he stated "Here at Mt Fuji you will never hear the word No,but how we could make it happen." That was actually the honest truth, the constant communication and extremely fast response to have a prefect wedding. Patrick put our nerves at ease knowing a professional who previous directed weddings at the famous Tavern on the Green in NYC and a college professor coordinating our prefect wedding.
A perfect wedding doesn't have to put you in the poor house , take out loans, or max out your credit cards since they are reasonably price and will definitely fit into your budget.
If you want a perfect wedding with the least amount of stress for an amazing price this is the place.
We booked our hotel block at the Marriott in Montvale which provided free shuttle service to this venue which majority of our guests took advantage since they didn't have to worry about driving and enjoy a perfect wedding.
No wedding is perfect of course , but Patrick Kelly will make this happen.
Thank God we decided to book with the Views of Mt Fuji.


Jaime

Married on 09/09/2017

I got married on September 9, 2017 (also my birthday) at The Views At Mount Fuji. Our wedding theme was "Best Day Ever". It's been 2 months since our wedding and all of our guests and family STILL say, "It truly was the Best Day Ever!" Though our wedding theme set a high expectation, everything about The Views at Mount Fuji exceeded everyone's expectations! The staff (which includes Bruce Werntz and Patrick Kelly) was consistently focused and involved in every detail of our celebration. They were open to our ideas and suggestions, while providing even better ideas and suggestions. Knowing they had each detail under control, allowed my husband, our family, and me to enjoy every moment of our celebration! There was no stress and NOTHING could have been done better or different. The food, atmosphere, decorations & flowers designed by Jovanni (I highly recommend working with her; she is incredibly friendly, personable, professional, and talented - her designs are truly innovative & sophisticated) ... were so perfect that our wedding guests are demanding that we do a "One Year Anniversary Reunion"! Combining my Birthday and Wedding proved that The Views At Mount Fuji is an excellent venue for ANY celebration, but especially a wedding! The lighting, dance floor, views ... everything was so romantic and special! I cannot imagine my most special day at any other venue. The Views At Mount Fuji truly delivered on the "Best Day Ever"!

Jennifer

Married on 03/18/2017

Bruce and the team at The Views helped to make our wedding wonderful! Bruce kept me calm the entire time and answered all of our crazy questions and was especially accommodating with all of our requests! The guests were so impressed by the staff and how on top of everything they were! Would definitely recommend for any couple!

Kathy

Married on 03/18/2017

Bruce is the best!! Despite a few challenges along the way, he remains responsive, steadfast and patient (even when I had a few momzilla moments) Fabulous staff, guests absolutely loved the entire event. Highly recommend. Owner was also attentive and responsive

We celebrated mom's 90th birthday at The View at Mt. Fuji. The event was magical! From the first stages of planning to the day of the event and throughout, Bruce was hands-on, always available and his expert advise and support he lavished was beyond amazing. If you value careful attention to detail, if attentive, timely service to all your needs is highly important, if excellent food is also of primary concern...all professionally coordinated and accommodated by a caring, efficient and pleasant staff, this is the place to book your affair. Look no further. Planning a memorable event can be stressful, but at The View at Mt. Fuji, Bruce and his expert team will make planning easy, smooth, and fun to ensure the best experience ever! Our guests loved the food, were awed the the beautiful view, and are still raving about the fabulous fun time they enjoyed at our event. Mom is still rockin' to Motown! Way to go Bruce!!! Thank you for all your hard work in making this event such a wonderful memorable one.

Anca

Married on 02/25/2017

We had our granddaughter's Sweet 16 celebration in February 2017 and the event was exceptional. Food, service and the views were out of this world. Bruce Werntz, Director of Catering, was very attentive from beginning to end and planned all the details exactly to our desire. He is excellent! Great job and thank you for a memorable event! We look forward to another celebration in the future.

Ruxandra

Married on 02/25/2017

Our experience at Mt. Fuji was top notch. One of a kind location with magnificent views and elegant decor. Floor to ceiling windows overlooking the mountainside and beautiful, spacious room with gorgeous linens. As soon as our guests walked in, wow- they were amazed at the views and the overall presentation. The service was also impeccable and they cater to your every need. Bruce Werntz, Director of Catering, is knowledgeable and was 100% focused on making our special day exactly what we wanted. He is one of the best!! Nice variety of food and everything was delicious. Perfect day and very memorable! We would plan another event at Mt. Fuji without any hesitation.

Derry

Married on 12/16/2016

We recently held our Annual Departmental Holiday Party at the Views at Mt. Fuji, and it was thoroughly enjoyed by all! I was told by the guests that the food and service was excellent, and they even said it was superior to other venues. I highly recommend The Views at Mt. Fuji for your wedding reception, Holiday Party, Corporate Event, or private party for any occasion. The views are breathtaking, the food is superb, and the service is excellent--you will not be disappointed!

Alina

Married on 12/11/2016

We had a birthday party at the Views. Honestly, I figured since it is a buffet I didn't expect anything great. However, the food was very fresh and delicious. There were a lot of choices, even for the kids! The food presentation was great as well. Our party was a surprise and the manager at the Views, Bruce, was very accommodating! He worked with me and helped me organize and keep it the way I wanted it. The views from the restaurant are absolutely amazing, but you have to come before darkness to really enjoy them! The stuff is very friendly and accommodating. I can't thank enough the owners for having such a great restaurant!!! I'd highly recommend the place to anyone interested in having a great time or a party.
Are you interested?
Send a message