Reviews
4.6 out of 5 rating
Quality of service

4.6 out of 5 rating

Average response time

4.7 out of 5 rating

Professionalism

4.6 out of 5 rating

Value

4.5 out of 5 rating

Flexibility

4.6 out of 5 rating
92%
Recommended by couples
23 User photos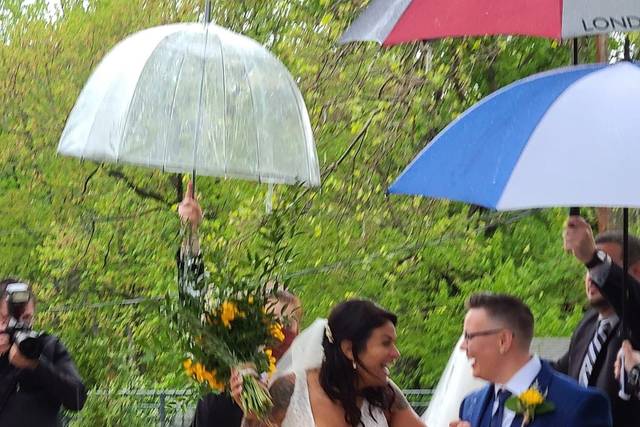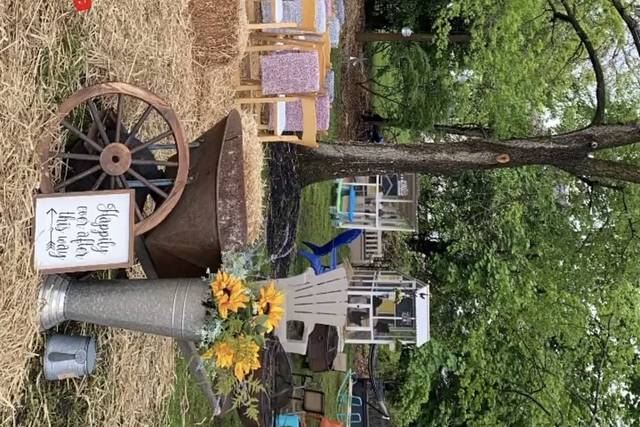 + 19

photos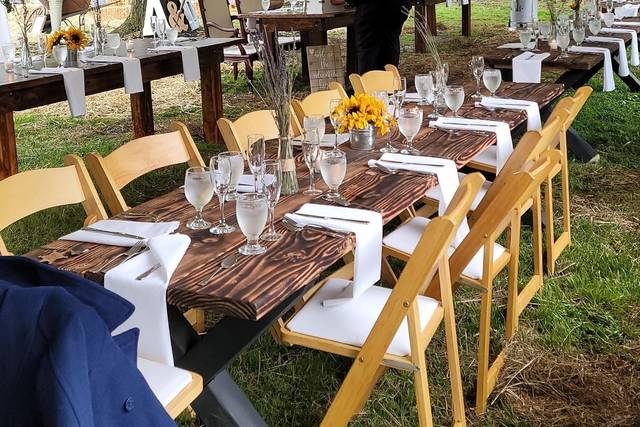 Featured

Paolina H.

Married on 07/17/2021

The ULTIMATE Caterer that acts as a bonus wedding planner -- knows how to "take care of" your guests with the upmost professionalism and grace

As I sit down to write this review about the Ultimate Caterer I'm already smiling. That's exactly what they are -- The Ultimate Caterer. I'll start at the end of our story, when my friends and family were recapping the wedding and absolutely raving about Alan and the team, saying they've never felt more "taken care of" at a wedding, treated as the most esteemed guests, with the BEST food and service. Some of my friends from LA were asking for his card so they could personally vouch for him when people in the New York area asked for recommendations. What more could a bride want??

Allow me to set the stage: my fiancé and I had just recovered from the stress and pain of having to reschedule our 2020 wedding and went back to the drawing board for our new date in 2021. We're testing out various restaurants in New York City because we erroneously thought that the food would be better than a traditional catering company. (Maybe that's true, but not with the Ultimate Caterer.) We select a restaurant, get a menu and contract put together -- but I have this pit in my stomach. Something just wasn't right. The restaurant owner seemed in over his head, a little dramatic -- and as the bride, there's only room for one drama queen and it's GONNA BE ME. 

I expressed my concerns to my wedding planner, WEEKS before the big day. She emailed Alan immediately, BECAUSE HE IS THE BEST IN THE BUSINESS. He answered her within minutes, at 10pm, and had a proposal for me the next morning. Lucky for us, someone had rescheduled on him five hours prior so he had one opening on our day. Bringing him onboard felt like I had exhaled for the first time in 100 years. Alan KNOWS what he's doing, so incredibly well, that it was like getting a BONUS WEDDING PLANNER -- that's not even a part of the contract!  

We decided to get married at the Greenpoint Loft, a beautiful space -- but a raw space. You're on your own for every last detail and for people who are not in the industry -- it's a logistics nightmare. I'm unsure if Alan had ever done a wedding at this venue but it didn't matter -- he is a PRO. You could put him and his team anywhere, in a blank field in the middle of no where, and they would make it BEAUTIFUL, exceed your expectations. He instantly took about 80 percent of the details we were fretting over off our plate and just HANDLED IT ALL so we could RELAX. Who gets to relax when planning a wedding? PEOPLE WHO HIRE ALAN. 

Alan took care of the tables, the lighting, the glassware, flatware, the bartenders who weren't even part of his staff, the father of the bride and ALL my wishes -- it was like he became part of our family for the day. He continued to check on my husband and me throughout the night to make sure we were happy and let me assure you -- WE WERE HAPPY EVERY TIME HE ASKED. Not a single detail fell by the wayside, which is saying a lot considering it's your wedding!! Beyond his air tight, seamless, AGILE wedding day navigation -- he also did everything he could to help us with the budget. And the food ended up tasting better than all the original restaurants we tried!! 

My dream was to actually HAVE FUN at my wedding and to be present, and that would NOT have been possible if it weren't for Alan. I would bet all my money on him. My husband and I are already trying to come up with parties/vow renewal ideas just so we have an excuse to work with him again!! We love that the Ultimate Caterer will forever be a part of our story -- it was truly a blast!!! 

Vanessa C.

Married on 06/17/2023

What an amazing day!!

Planning an event can be stressful but Alan immediately made me feel relaxed. Alan helped me with every detail of my daughter's shower! His staff was amazing. They were friendly and wonderful during the entire event. And the food....WOW!!! Not only did the displays looks beautiful, everything was delicious! Thank you Alan for a wonderful experience!!!

Merilyn B.

Married on 11/06/2022

The ULTIMATE experience

We hired Ultimate Caterer for our wedding and could not be more pleased with the service. Alan and his team were incredibly wonderful. The food was amazing, especially our CREPE STATION which was a huge hit. Alan was also very caring and checked in on us through our our event and made sure my partner and I were well-fed. Highly recommend!

Are you interested?

Send a message

Alanna S.

Married on 10/21/2022

Incredible Food and AMAZING Company to work with

Alan was so incredible to work with!! His food was wonderful and he felt like a wedding guest by the end of the night! Our venue, White Eagle Hall, doesn't even have a kitchen and Alan and his amazing team were able to bring in their own and work with such a unique space to make sure we had constant amazing food! Alan was able to accommodate and mix match different menu options that really made the night feel special!! We had so many questions and asks for Alan and he was super patient and made sure we were happy with everything! Alan and his staff made sure we had drinks and food the entire night so we never had to worry about it!! Thank you Alan his awesome staff for the best night!!!

Melissa K.

Married on 03/05/2022

Ultimate Caterers Made my daughters' Una Noche en Habana a reality

My twin daughters' Una Noche en Habana Sweet 16 was truly a magical night in Havana during the 1950s!
Alan took our vision and made it possible to live an evening in Havana just the way my daughters' grandparents remembered their home town. Alan created an authentic Cuban cuisine menu which included a roasted pig, platanos, (Traditional Cuban food) paella, mini Cubanos, and so much more! The food was not only delicious but very pretty to look at.
Alan always returned my phone calls within a few hours and answered all of my emails immediately. He took time listen to what I wanted, provided very exquisite details that made my Havana Night a reality. The mock tail bar for the children included a Tropical Cubano Punch, the Mojitos and Cuba Libres the bartenders made at the adult bar, along with the espresso coffee that accompanied the desserts brought us back to Havana in the 1950s.
Alan and his staff were not only super kind but they were also very genuine as they often checked in with and my guests to make sure we were enjoying the evening.
Thank you Alan and to your brilliant team for being so professional, caring and so welcoming. Your truly are fantastic!

Rebecca S.

Married on 01/22/2022

Incredible!

We were extremely satisfied with the service of Ultimate Caterers for our wedding at the Art Factory in Paterson, NJ. Alan was easy to work and communicate with. He custom-tailored our menu to fit our vision of Asian cuisine, served in stations. Our guests raved about the food for both cocktail hour and reception. Lee, our maitre'd, was wonderful on the day of the wedding and always kept us fed.

We would highly recommend Ultimate Caterers, especially for those getting married at Art Factory.

Kristie D.

Married on 09/10/2021

Ultimate wedding

Ultimate Caterer covered our wedding at the James ward mansion. Alan's, attention to answering all our questions up to and including during the event was amazing. But first and foremost, the FOOD! Amazing. The never ending cocktail party we had with 2 stations were perfect. The dessert, phenomenal! The guest were amazed. Highly recommend working with Ultimate Caterer!

Christine H.

Married on 06/13/2021

Wow! Best decision we made

We had the best experience with Alan and his team. We had been a Covid reschedule, and they were so accommodating. Our guests made so many comments on how great the food was and how much they loved the presentation. They will definitely be our go to caterers forever!

Jennifer H.

Married on 06/12/2021

Truly Ultimate

We had to move our wedding up from June to May, so I was frantically looking for a caterer first-thing. Everyone seemed to be missing something in terms of service, food, or supplies. I really needed someone who would just take on the full catering and bar service for me - it's super stressful to plan a wedding!! The Ultimate Caterer was the only caterer I could find who could handle it, and not take advantage of our timeline/needs by charging me through the roof!! The food was amazing, the staff were super friendly, and it was within our budget. All the guests raved about the food and the bartenders. Thank you Alan for helping to make my Wedding Day absolutely perfect!

Amanda B.

Married on 05/28/2021

Loved them!

Can't share enough accolades for Alan and his team. From planning to execution, everything is consistently excellent. Menus, food presentation, and taste always exceed our expectations. The waiters and staff were so attentive and friendly. I won't hesitate to call on them again.

Steven G.

Married on 05/20/2021

Stellar Service

Ultimate Caterer took care of everything and did an excellent job. Spectacular food and stellar service. Thank you Alan.

Amber

Married on 05/08/2021

Farmhouse Wedding

I cannot say enough AMAZING things about Heather and the staff @ Ultimate Caterer! My wife and I just got married 5/8/21 and the weather was terrible. It rained, it hailed, there was thunder and lightning and we were getting married outdoors. The staff set up, reset, reset and reset again to accommodate the guests and the weather. They transformed our yard into a picturesque farmhouse wedding! They held umbrellas for the bridal party and ensured they saved my wife's wedding dress as much as possible from the mud on the ground. IT WAS MORE THAN WE COULD HAVE DREAMED OF. The food was amazing, the guests raved about the cocktail hour, the dinner and the dessert! The attention to detail was exquisite! Definitely would recommend to ANYONE looking for a magical event!

+ 2

photos

Katie N.

Married on 03/15/2020

Great food and flexibility

Ed was great! They food was really good and they were super flexible during the pandemic situation. All of the servers were very nice and professional. Just make sure to underestimate how many guests you will have because once you tell them a number you cannot change it even if they tell you that you can!

Casey B.

Married on 02/12/2020

Never-Ending Deliciousness

Ultimate Caterer catered my wedding and they were simply phenomenal. The attention to detail and attentiveness to the guests was top-notch. A lot of mishaps happen at weddings, but with Ultimate Caterer you at least have the food COMPLETELY COVERED.

My husband and I worked closely with Alan leading up to the wedding day to plan our menu. We also attended one of Ultimate Caterer's tasting events at the James Ward Mansion (which I HIGHLY RECOMMEND you doing as well). Alan and his team were very accommodating to our guests needs- gluten free, vegetarian options were readily available and accessible. They even created a side wedding cake for our gluten free guests.

If you're like me and feared having an event where the guests secretly hated the food and/or didn't have enough to eat- you can trust Ultimate Caterer. Everyone I spoke to during and after the wedding raved about the food. I remember one guest said, "The food just kept coming!"

So you have an accessible reference to what we selected:

Never Ending Cocktail Party Menu

Cold Displays:
International Cheese Display
Tuscany Antipasto

Butler Style Hors D' oeuvres:
Filet Mignon Canapes **
Romanian Meatballs
Coconut Chrimp Tempura
Pepper Jerked Seared Tuna on Cucumber Rounds
Thai Chicken Satay
Beef Brochettes with Scallions &Ginger Soy
Cocktail Frank's en Croute
Mini Burger Bundles
Tiny Meatball Parm
Baby Ruebens
Mac n Cheese bowls with Truffle oil
Grilled Portabella Skewers
Bruschetta Tuscany
Chinese Dim Sum and Won Tons
Southwest Black Bean Empanadas
Artichoke and Red Pepper Stuffed Mushrooms
Ficelle Pizza Nicoise
Fresh Fruit Kebabs
Potato Latkatotlettes

Desserts:
Miniature Petite Fours, Red Velvet, Carrot, Chocolate Opera
Sorbet Spoons
Miniature Brooklyn Cannolis
Mini Root Beer Floats
Our Most Unique Cheesecake Lollipops
Hot…"right out of the oven" …Jumbo Cookies served Butler Style White Chocolate Macadamia, Chocolate Chip, Soft Sugar Cookies

Additional Option:
Savory Mashed Potato Bar

Wedding Cake - Red Velvet with Buttercream Frosting

+ 8

photos

Daniel F.

Married on 01/02/2020

Fantastic Experience!

Alan was so helpful and proactive throughout our entire time working with him. It was fantastic not to have to chase him when I needed answers or had questions.

We used Ultimate as catering for our wedding. The food was station style, which I was previously not excited by. But the food was FAR beyond my expectations and the staff did an excellent job of serving everyone quickly. If Ultimate could blow me away with station style, I am sure they can nail any catering needs. Alan also made sure I had a drink in my hand throughout the night!

Audrey S.

Married on 12/08/2019

Tons of compliments

Alan was so responsive and awesome! He put me at ease right away. The wedding was better than I could've imagined and the food was excellent. Everyone complimented us on the wedding, the service, and the food. They were so attentive to us and always made sure the bride and groom were happier than happy.

Kate R.

Married on 11/09/2019

Ultimate Caterer Saved My Wedding!

I got in contact with Alan from Ultimate early in the wedding planning process and had only decided not to use him when we chose a venue with its own in-house caterer. 3 weeks before my wedding, our venue told us we had to find a new outside caterer, and Alan and Ed and their team stepped up and did an amazing job catering our wedding at the last minute. People really loved the food; we went with the endless cocktail party option, and there was food consistently being passed around throughout the reception. They provide great value and really did a great job on our wedding.

Danielle N.

Married on 11/09/2019

An Ultimate Wedding Experience

From the minute we had our first phone call with Alan to the end of our wedding, we had the best experience with Ultimate Caterers. They were extremely accommodating and creative and helped us plan a menu that would truly be memorable for our guests. To this day I still get rave reviews about the variety of stations at the cocktail hour, the quality of the steak at our dinner, and the fun after party foods like pretzels and chicken fingers! Alan was also able to create the cake of our dreams. Throughout the night he would come over to us and ask whether we needed a cocktail or whether we needed more food or anything else! He truly made the night seamless and he was an absolute pleasure to work with. Wish we could do it all over again!

Allison G.

Married on 11/01/2019

Absolutely amazing

My wedding venue dropped the ball and told me TWO WEEKS before my wedding that the in-house chef was no longer with them. I was sent a list of 3 different caterers, Ultimate Caterers being one of them. I called them all and no one put my manic-stress at ease quite like Alan and his team. My guests are still talking about the food 2 months later. My dad even put them in his speech, thanking them for executing such an amazing menu and service when they only had 2 weeks to prepare. I cannot praise them enough.

Melanie

Married on 10/13/2019

Truly the Ultimate Caterers - Thank You Alan & team!!

I wish we could give 6 stars, honestly. Alan & team were an absolute dream to work with from beginning to end. If you are getting married at the Art Factory in Paterson, NJ - there's really no one else who can do it like Ultimate Caterers. Their station set-up, food design, and service all match PERFECTLY with the vibe of venue. To give an example, our cheese, cracker & crudite station were draped with giant wooden picture frames and beautiful flowers & greenery. The team worked with us to put together an endless list of hor d'oeuvres/tapas style bites that went around the entire night. Highlights were the Romanian Meatballs, Chicken Satay, Sesame Noodles, Peter Luger Sliders, & the sushi were all really great (didn't eat a ton, as we were too busy dancing)! Most important thing to note, is that we had to switch caterers less than 3 weeks before the event, due to some unforeseen circumstances. Alan & team picked things right up, improved on everything we already had planned, and executed it to perfection! What more could we possibly ask for? Nothing. Thanks again to everyone at Ultimate Caterers.

Liz K.

Married on 08/05/2019

Alan Perl and Ultimate Caterer are the BEST!!

We got married last weekend (8/3/19), and one of the best decisions we made was to work with Alan Perl and his team at Ultimate Caterer. From the moment we initially emailed him to inquire about his availability, he responded to us with lightning speed and uncommon enthusiasm. Alan invited us to a tasting at our wedding venue, which gave us a preview of eating his inventive food on our big day. We made last minute guest list changes, and Alan was exceedingly accommodating. At our wedding, I was amazed that every time I turned around, Alan was right there offering me something to eat or drink. He was attentive, omnipresent, and so excited for us. A true expert. Alan provided a variety of unique and delicious food (be sure to request his poke bowl station and beautiful, rich cupcake cake) to our friends and families who had been anticipating our wedding for over ten years. We felt completely taken care of from the minute we met him and can't wait for the occasion to work together again.

Dallas

Married on 07/26/2019

Absolutely Amazing!!!

Alan, you are your team are undeniably amazing. Your attention to detail coupled with your expertise and passion, made it an absolute joy and pleasure to work with you. I can honestly say, because of your ease and reassurance, I was truly was a stress free bride. Now on to the food, OMG, let's see, delicious, mouth watering, scrumptious, unbelievable and yes I could go on and on and on. Now it's one thing to have amazing food, and its another when the presentation of the food takes it too another level. My husband and I opted for the never ending cocktail hours for our reception, this included hours of passed Hors d'oeuvre. Our family and friends are not only saying it was the best wedding they had ever been too, but it was also some of the best food they have ever had.
If you want amazing service with equally amazing food, Alan and his team are the choice to make.
Alan, my husband and I cannot thank you and your entire team for the best day of our lives. You are the best!!!

James C.

Married on 03/11/2019

Truly the Ultimate Experience

Used Ultimate Caterers for our wedding at the James Ward Mansion, and could not have been more pleased. Thoughtful guidance the whole way through the process and great execution the day of are the hallmarks here, no to mention everyone raved about the food. My Maitre'd Heather killed it for us, making sure we were fed and everyone was happy and even gathering up all the little knick knacks at the end. Thanks again Alan and everyone at Ultimate Caterer's for making our day that much better.

Jane L.

Married on 02/09/2019

Highly recommended!

Alan Perl and the Ultimate Caterer staff did a phenomenal job for my son's bar mitzvah. Working with Alan was so easy. He answered all of my phone calls and emails promptly- no request was too big or too small. He was extremely accommodating for guests with food allergies/sensitivities. The food was absolutely delicious. I highly recommend this company!

L M

Married on 12/13/2018

Amazing Corporate Event

We hired these guys for our corporate event and they were absolutely FANTASTIC! Alan and his team were absolutely amazing!! Would definitely hire them in a heart beat!!! Five stars from me, for sure!!!
Are you interested?
Send a message