Reviews
5.0 out of 5 rating
Quality of service

5 out of 5 rating

Average response time

5 out of 5 rating

Professionalism

5 out of 5 rating

Value

5 out of 5 rating

Flexibility

5 out of 5 rating
100%
Recommended by couples
147 User photos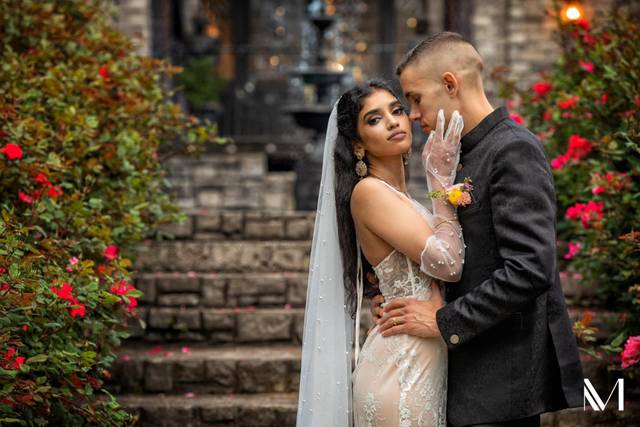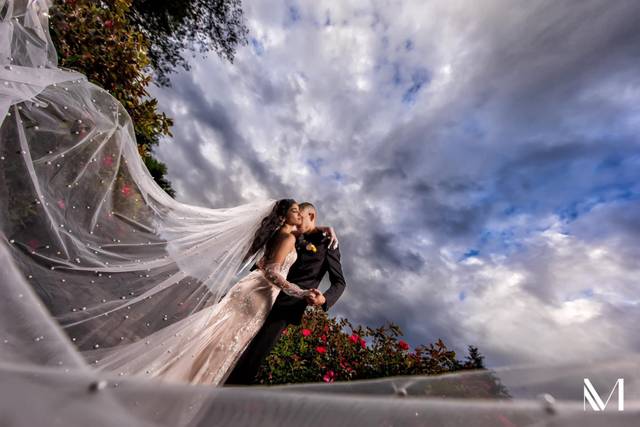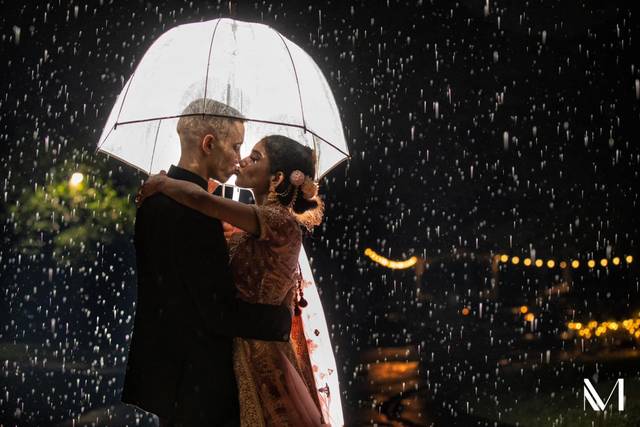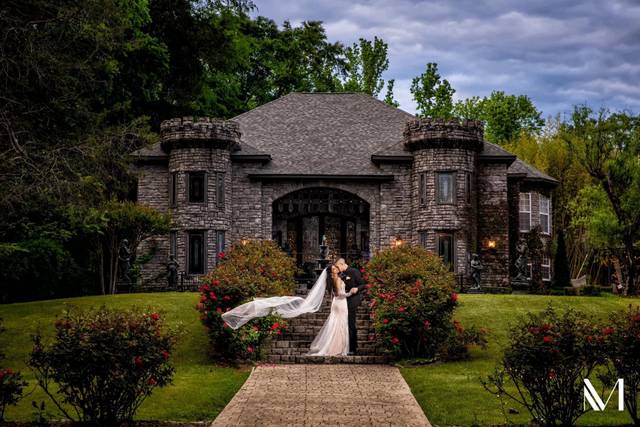 + 143

photos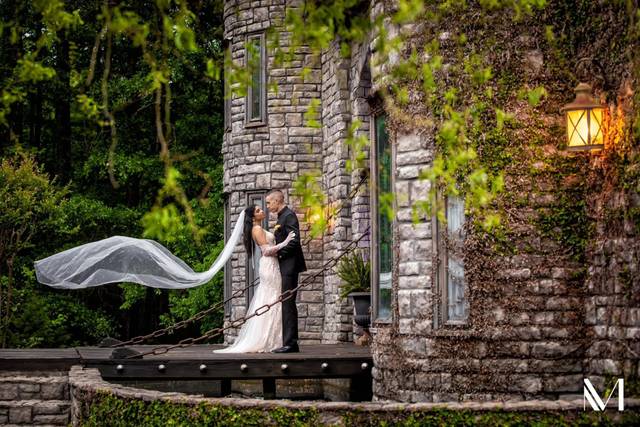 Pooja R.

Married on 04/29/2023

Wedding 4/29/23 P&D

My husband and I were blessed to have secured Sterling Castle as our wedding venue for our wedding earlier this year. Everything from the gorgeous venue itself to the loving support we got from Misty and the rest of the team surpassed my expectations and ultimately provided for a fairytale wedding day and reception evening. The venue has various areas and spaces to plan separate events which was perfect in our case since we had two ceremonies, a cocktail hour, and a reception all at the venue. Misty took all of my preferences and wishes and decorated all of the different spaces perfectly for each event. We and our guests had a magical day and would highly recommend booking at Sterling Castle! The photos captured here look out of the world.

+ 7

photos

Rebecca P.

Married on 04/22/2023

Absolutely Beautiful

Every detail of our wedding was beautiful, from getting ready, to the ceremony, to the gorgeous reception hall! My husband and I both have very busy jobs not to mention recently having out first child, so we didn't have a lot of time to plan an entire wedding. Misty and her family worked very closely with us to understand exactly what we wanted, even making custom pieces to fit out theme. The food was delicious, the cakes were amazing, and everyone really enjoyed themselves. They truly are incredible at what they do! I wouldn't change a single thing about that day. We will likely be back in the future for vow renewal!

Ed And D.

Married on 02/11/2023

More than we dreamed it could be.

Misty, Brennan, and Kelsey were absolutely wonderful. From the first meeting to the planning and execution their goal was to make the day special for us. They went above and beyond in every phase and made our special day more than we even dreamed. We cannot thank them enough for all they did for us. You won't find a better group of wonderful people to work with to make your day more than you even dreamed it could be.

Are you interested?

Send a message

Rebekah S.

Married on 12/17/2022

The best day ever!

Picking The Sterling Castle was the best decision we made for our wedding. Misty is a dream to work with and will make your wildest dreams come true for your wedding. Her entire team handled everything and it was absolutely fantastic. I also loved how transparent they are with their pricing. The food was delicious, the florals were gorgeous and it was just the perfect day!

Jennifer N.

Married on 10/31/2022

Wonderful and Amazing

Misty and her family were amazing throughout our whole wedding planning. When the day of our wedding came we were amazed at how our wedding was more than we could ever imagined. There were a few hiccups towards the end of the night but the staff handled it amazingly. As the saying goes its not a wedding unless there is some family drama. Lol. But in all my husband and I are incredibly happy with our experience at The Sterling Castle.

Kayla P.

Married on 10/22/2022

Most magical day of my life!

Everything about this venue is beautiful! Misty will absolutely make your dream wedding into a reality! They have thought of everything to make your day perfect. Every detail is taken care of so that you can enjoy your day. From the decor to making sure you have to go plate, they are on it! The entire family was such a joy to work with! Thank you so much Brennan, Misty, Ashley and Victor!

Janay M.

Married on 10/15/2022

Best experience Ever!

First of all the castle is beautiful and gorgeously decorated. Misty was able to bring my dream wedding to life! I wanted the masquerade theme from the a scene in a movie. She took my idea and just brought it to life! The decorations were perfect she truly made my wedding! The food was divine! The cake was delicious and the music was on point!! Her family and staff are amazing! They made it all flow so easily. I have never felt so taken care of by someone who isn't my husband! They are the best people! You have to go to Sterling Castle it is worth the trip!

Allyson S.

Married on 08/27/2022

Dream come true

1000% recommend The Sterling Castle. Misty made my dreams come true. They made everything as easy as creating a Pinterest board. You basically just show up with your dress. It was absolutely beautiful and I wouldn't have changed a thing. Thank you Misty for giving me my dream wedding.

Candice B.

Married on 08/19/2022

Above and beyond our expectations!

Every girl at some point in their life wants one day where they want to feel and look beautiful from head to toe and I am so blessed to have that dream come true. For one day I truly felt like I was living the life a princess. I married my prince in a castle surrounded by nothing but love and that's exactly what I wanted. Misty Binkerd and her team were amazing! I gave her my vision of an enchanted forest and she killed it!!! I cried when we were able to get our sneak peek and she wasn't even finished at that point. Her husband built a custom made heart for us and boxes for the ceremony area, I mean they went above and beyond our expectations. Her son Brennan was amazing! He made sure all questions were answered and all my list were followed, oh he's low key a comedian. Her daughter Chelsea made sure the food was on point and it was. Her assistant was great!! I had her running from the time we got there and she did it all with a smile. They constantly catered to our every need throughout the entire planning process. This family/team are all so sweet, soft spoken, they listen to you, and give great advice and suggestions. Thank you all so much for making our dream a reality.

Brenda H.

Married on 05/06/2022

Top venue of birmingham!

I know this rating go to 5 stars but if I could give 1,000 I would. The entire process was smooth and if any questions came about, Misty was able to answer them or get the answer for us. Everyone was so hands on and made sure all needs were met. I could go on & on about how great our experience and wedding was.
The Sterling Castle team is awesome and Misty is truly a " Fairy Wedding Godmother"!

Nasima A.

Married on 03/27/2022

Outstanding & Exotic

Amazing!! outstanding & Superb!! We love it so much.
Dear Misty, please accept our most heartfelt appreciation and gratitude!! You and your team simply rock!!!! And hard working!!! Rasheeq, Sharno Islam and our dream came true by the grace of Lord and HE sent you and your team to make things so easy for us and to fulfill our dream. Our all guests spoke very highly about the venue and you all!!! I want to give you "5 star" review. we will keep in touch and looking forward to meet you all again. Please let us if anything we can do for you. 😍😍

The Sterling Castle's reply:

We are so pleased you had a magical day with your family and guests. Everyone was so sweet, it was a pleasure to serve you and your wonderful family.

Brittany K.

Married on 03/04/2022

THE venue in Alabama

I recommend EVERYONE to use this place. Misty is a genius and plans everything. The catering was 5 stars, the cake?? Never had a cake taste so amazing. Misty's decorating skills are out of this world and I felt like I had stepped into another world. The venue was a dream come true, and all of my guests said it was the best wedding they've ever been to. 10/10 recommend.

Jaime

Married on 12/04/2021

Best Venue Ever-All Inclusive!

I could write a book, but I'll try to keep it short. Misty and her family and staff are the most special people you will ever meet. From the very first time we toured the castle and grounds (which is their home), I felt like we were welcomed into their family. As a busy grad student in internship and living 4 hours away - I didn't have much time to plan. They worked around my schedule and literally took care of every detail aside from providing alcohol. Every thoughtful placement of florals, every snowflake, every plate. I gave Misty a Pinterest board and they made our vision come to life. We could not have asked for a more special day. They made it snow!! Inside!! The special little touches were just the icing on the cake. You can't go wrong with this venue, they will work with every vision and try to make your wildest dreams come true. They sure did with ours.

Mikindra H.

Married on 11/14/2021

To Die For!!!

Misty & her team did an amazing job on our wedding. Misty was very helpful & able to answer every one of our million questions that we had to ask. She assured us that this would be our best wedding experience ever & she did not disappoint. Everything was beautiful!! She made our wedding night a night to remember forever!! the decor was a dream come true!! Everything was perfect! A night me and my husband will remember forever. Thank you Sterling Castle!!!

Laura S.

Married on 11/05/2021

A dream come true!!

Misty is literally a fairy godmother! Her and her family were so easy to work with and a joy! I would tell any bride this place is the best choice by far! Everything is done in house. My family was blown away and everyone was saying how awesome the food was. I just showed her my Pinterest page and she got me everything I wanted and who doesn't want fireworks!! My cousins loved the photo booth Brennan puts on and he tailored the pictures to look like our huggers! Couldn't of asked for a better day! Thank you!!!

Hoyt P.

Married on 09/25/2021

Simply amazing

I don't really have words to describe how wonderful our experience was working with and having our wedding at the Sterling Castle. It sounds corny but they make dreams come true. From the food to the grounds to the decorations to everyone you interact with - it's seamless, top-notch and truly one of a kind experience.

I can't recommend having your wedding or other event here enough. Our wedding was so wonderful multiple people walked up to us after the reception and said they wanted to do it all over again! I felt the same way!

Hope

Married on 09/18/2021

Stress free wedding day

Misty made our entire wedding day so stress free! The entire Sterling Castle staff made our wedding day more perfect then we could have imagined! We are beyond grateful for their guidance throughout our process and are so happy to have them be part of our wedding day!

Adrainana W.

Married on 08/08/2021

Awesomeness

We had a wonderful time. I gave Misty very little to work with as I'm not a decorative person. She took my color scheme and a few pictures I gave her and transformed our wedding into a spectacular event. They did everything for us. All we had to do was show up.

+ 3

photos

Janet T.

Married on 06/27/2021

They made planning simplified. We got quality and beauty in one total package

These guys made our day beautiful beyond belief. They were so organized and meticulous about every detail. I can't recommend them enough.

Josh R.

Married on 06/27/2021

Beautiful venue

The castle is absolutely gorgeous. The planner, Misty, is extremely helpful and very friendly. If I had to do it all over again I would definitely get married there again.

Jennifer S.

Married on 05/22/2021

A Dream Come True!

From start to finish, The Sterling Castle was amazing to work with for our May 22, 2021 wedding. My husband and I are so grateful for your team and making everything run so smoothly. We originally had our wedding planned back in 2019, before COVID-19 hit. Brennan and Misty were so accommodating during this crazy time of uncertainty. However, my husband and I were certain that our wedding was going to take place no matter what. We loved working with each and every one of your staff, as you brought our dream day to life. Brennan, Misty, and Kelsi will truly make your wedding a one-of-a-kind experience and go beyond your expectations! Also, we, our family, and friends thoroughly enjoyed the beautiful setting, décor, delicious food, DJ, and the great service that you and your team provided. We sincerely appreciate everything that you have done to create unforgettable memories for us that will last a lifetime.
Love,
Jennifer & Michael Burgett

+ 5

photos

Tessie W.

Married on 05/15/2021

Can't say enough

Searching for venues We stumbled on Sterling Castle. Instantly this princess fell in love. Never thought I would be able to pull off a fairytale wedding. We looked at tons of venues that weekend. Sterling Castle was our first one. It set an extremely high standard no other place could even dream of competing with! We feel like most brides do. We have this once in a lifetime love. We can't wait to share our story with friends and family. Meeting the Binkerd family sealed the deal. They have a true passion for love, romance and weddings. Touring the venue they showed us how much love and thought was put into each and every aspect of their place. I'm such an intentional person and everything they did was for the intent to display a love story. Then they repeated that with my family. They had a huge variety of options on the food, ceremony places. It was also going to rain on our day and the last minute we were able to move to our original spot. Tons of adorable picture options. If I had a wish they did everything in their power to grant it happily. The day of the wedding was no different. They even took time to show my family around to show them the hidden gems of this place. Made them feel very special. Every detail exceed my expectations. As if the venue itself wasn't a wow factor. Misty design for all the flowers and decorations was beyond belief. She has a unique gift. We left there feeling like family. Comparing to the other venues we looked at we were happy to feel the love and romance from Sterling. Someone to join us in our day. Not just provide a space for us. It will forever be a special place in our hearts. We are already trying to find a reason to celebrate at the Castle!

+ 13

photos

Linsay B.

Married on 04/17/2021

Best Experience Ever

I originally was planned to get married 4/18/2020 but with COVID things quickly changed. Misty and her team were very flexible in letting me change my date not once but twice. Everything was taken care of and I had very little to worry about. Knowing several brides who were going through the same thing, nothing compared to how easy replanning and rearranging things were. Misty took care of all the vendors and kept in touch to make sure my mind hadn't changed throughout the next year. When the day finally areived everything was provided and set up. I was able to get a preview of the reception hall and ceremony site and it was straight off of my pinterest board. This all inclusive venue offered more than just excellent service. They offered a stress free wedding planning that allowed me to have the wedding of my dreams including special made marquee letters and ending in fireworks. I could not have had a more perfect day after the most imperfect year. Thank you Misty for helping to make my dreams come true.

+ 13

photos

Asha S.

Married on 01/29/2021

Amazing!

This is a must have location for any wedding!!! The Brinkers are AMAZING!! Everything was perfect just perfect! Very professional, everything went smooth!! Thank you so much!

Rebecca S.

Married on 01/12/2021

All I can say is WOW!

Hot chocolate and apple cider bar just because it's Christmas and a sword to cut the cake, what else is there to say? Venue-enchanting, price-great value, decor-fabulous, food-perfect, flowers-exactly what we wanted, Music-set the mood, Service-kept the evening moving without being the least bit intrusive, cake- moist and tasty. So many small details that blended together to make this a pleasant and memorable experience. I was a little apprehensive having never planned a wedding before, I needn't have worried. This family run venue guided us through the night with a seamless professionalism that only comes from intentional effort. From the practice run to the sparkler send off everything went off without a hitch and attention to detail was the order of the day. Special shout out to Brennen for keeping us on schedule and being such an awesome DJ. I highly recommend the fireworks, they were the perfect ending to a perfect day.
Are you interested?
Send a message