25 Reviews
Recommended by 90% of couples
Quality of service

4.6 out of 5 rating

Average response time

4.4 out of 5 rating

Professionalism

4.5 out of 5 rating

Value

4.7 out of 5 rating

Flexibility

4.5 out of 5 rating
19 User photos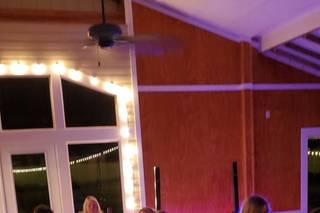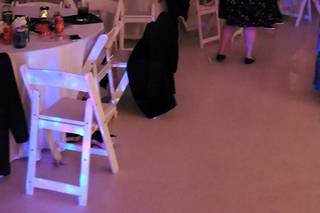 + 15

photos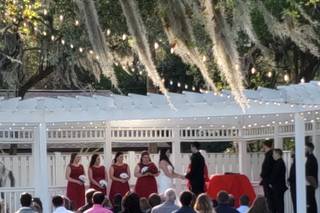 Patricia K.

Married on 02/13/2021

Excellent Experience with NO extra costs

We had a wonderful experience at The Mansion. I was happy to find a place that did not have any extra "add-on" fees or requirements like "you must hire a licensed wedding coordinator." Many venues advertise one price and then tack on a lot of fees.

My daughter's wedding was a wonderful experience at The Mansion. The owners were available to quickly answer any last minute questions. The outdoor and indoor spaces looked great. We set up the food outside to maximize space for eating and dancing. We loved that we had freedom to move tables around as we pleased. The actual Mansion provided a lovely space for getting ready. The groomsmen and a nice room. There was a full kitchen with room to set up snacks. The whole upstairs was available for the ladies including rooms full of mirrors, lounging space, and a small fridge which we filled with drinks. We could even peek out the windows to see the guests arriving.

I highly recommend The Mansion if you are looking for an outdoor wedding with a sweet, indoor space for a reception. If you are on a budget that doesn't allow extra fees, this is the place. You get one quote and this is what you pay!

Have fun at The Mansion! We did!

Angela P.

Married on 03/01/2020

What a great venue! 🥰

Loved how everything looked and it was just perfect for the number of guest that I had. I loved being on site all day and having the whole top floor to myself and my groom having his own room that day as well. The ceremony area is beautiful and the reception hall is amazing!

+ 8

photos

Jessica

Married on 10/12/2019

Great place!

Great wedding venue! Our wedding was so beautiful!

Are you interested?

Send a message

Tabitha

Married on 05/04/2019

Gorgeous Venue

The Mansion was the perfect place for our wedding. It has a beautiful area for a ceremony and a separate reception area. There is plenty of room upstairs for the bridal party to get ready.

Miranda

Married on 02/02/2019

Beautiful venue, great value.

The Mansion literally has everything you could possible need on your wedding day. It was by far the best value that we found when looking for venues, and it's so pretty and charming too. I don't think my husband and I could have picked a better spot to get married!

Christina

Married on 07/13/2018

I don't think we could have found a better venue. The Mansion was perfect! I loved being able to get there early in the day to set up and get ready. Everything was gorgeous and so clean! I would highly recommend anyone to use this venue!

Tara

Married on 05/20/2017

100% great people to work with. Very professional and caring!!! I would recommend this amazing venue to everyone who likes the flexiablity to have their own cater, music and freedom to stay as late into the night and party that they wish.

I got married here March 5 , 2016 and I loved every minute of it . It was breath taking and the owners are so sweet and help make your big day so special. I wouldn't want my wedding day to be anywhere else !!

Jaquelyn

Married on 09/06/2015

I have this location booked for my wedding in September, so far I have received excellent service from them. Everything was explained and the owners are very friendly. The venue is beautiful and puts you at ease, it is also a one stop shop for your guest the Ceremony and Reception will be here. It is also a plus that they allow all of your own vendors without any extra fees. I cant wait to get married here.

Liz

Married on 04/11/2015

I can't even express how amazing this experience was for my daughter's wedding, the entire day was perfect and a great time had by all who attened. We were so impressed with the Mansion from the first day we saw it. It is absolutely beautiful, and was the perfect location for all. The owners were so helpful and so easy to work with in every step along the way. The Mansion will forever have a special place in our hearts and I am so happy we found it to have our daughter's wedding at. It was PERFECT and I would recommend this place to anyone & everyone.
Thank you again so much Timmy & Tisha!

I attended a wedding here and the venue is stunning. Beautiful yard, reception hall and home. Very child friendly with the yard fenced in with hedges.

Sandra

Married on 10/03/2014

This place is so beautiful and such a good price! No vendor restrictions, which makes things much easier. Tisha and Jimmy were so great! They made everything easy for us and I couldn't imagine having been married anywhere else!

Charlene

Married on 11/16/2013

This place was great for my daughters wedding and reception. The owners were easy to work with and had the place looking great for us to use. Perfect place for an outside wedding and inside reception.

Keith

Married on 02/23/2013

Hands down the best value you can find in a wedding/reception venue. The pictures speak for them selves. It is a lovely place. Best part is it comes with the tables and ceremony and reception chairs. Caters love it because t has a full kitchen. Photographers love it for its natural beauty. It was an easy commute for our out of town guest from the airport. The only thing to watch for is the closeness of the train track. Although it was not a problem for us. We obtained a train schedule and things went just Perfectly !!!

Rachel

Married on 11/10/2012

I can't even express how amazing this experience was. From start to finish I was impressed with the Mansion. It is absolutely beautiful and my guests loved it. The owners were so helpful and so easy to work with in every step along the way. It made my life so less stressful knowing that I was in good hands. The Mansion will forever have a special place in our hearts and I am so happy we found it to have our wedding at. It was PERFECT and I would recommend this place to anyone & everyone. Thank you again so much Timmy & Tisha! - Brian & Rachel

Sarah

Married on 10/09/2011

We loved The Hilliard Mansion. It fit our budget and was perfect for our fall wedding.

Cassie

Married on 10/09/2010

From the moment I walked on the property I knew it was where I wanted to get married. The house is beautiful, the arbor outside where you get married is so pretty that it doesn't need much decoration and having reception area right there was great! The property owners are the nicest people, responsive and helpful. I loved the story of how the property came to be a wedding venue. It's also very affordable. You find better for the price.

Katie

Married on 10/08/2011

The place was perfect for my country wedding! Also a very good proce

Tammy

Married on 08/25/2018

I was married at the Mansion a few weeks ago and we were beyond pleased. This place is absolutely breathtaking. Perfect setting for any wedding. Love how secluded it felt. All of my guests raved about how beautiful it was. Working with the owner, Timmy Carter was great. Super nice, laid back guy. I highly recommend the Mansion!

Brittany

Married on 09/08/2013

The Hilliard mansion was perfect for our wedding it was such a pretty place and didn't need much decor because the land scaping was so perfect... The owners were also was very nice and down to earth the prize wasn't outrageous either!!!

Jessica

Married on 04/20/2013

The Mansion was such a beautiful venue. All if my family loved the way it looked, perfecr for a small wedding. The only things I have to say bad about it was we had to do our rehearsal the day of the wedding because a wedding was also booked the day before. Also the guest chairs were left outside the morning of the wedding and got soaked. We had to go buy towels to dry them off and some were still wet in the cracks amd guests got a little wet. : ( but other than that the wedding was romantic and beautiful.

I haven't had my wedding here yet but right off the bat we loved the location! The price was amazing, the house is beautiful and the grounds are beautiful as well. They have let us come out and visit the grounds as much as we want and bring whoever we want. There are only three rules and they don't hover during your wedding which is nice! My only complaint thus far is that Tisha is not quick to respond at all and when she does she comes across a bit rude. She is short and clipped and doesn't make me feel very comfortable contacting her. Her husband on the other hand is an absolute pleasure to work with and is very passionate about what he does. I just think Tisha should be a bit more personable when dealing with weddings.

Candie

Married on 06/03/2018

The venue is amazing and was perfect for our wedding day. We couldn't have gotten better value anywhere else. My only area of concern, major concern, is the owners lack of communication and commitment to keeping their word. I don't want to deter anyone from choosing this venue because it is a great value and very beautiful. However, it was extremely stressful throughout the process because the owners were never on the same page with their policy (which negatively impacted my wedding party and travel plans), they were extremely slow to respond or didn't respond at all once they had the money. I'd say there is much room to improve but overall a good location to pick.

Tyler G.

Married on 03/14/2020

Check all 1 Star reviews first!!! Don't book here

DO NOT BOOK HERE! 1 Star ⭐️

I'd like to start by saying that Tim will act as if he is the nicest and easiest going individual there is until he gets your money. After you put down your $500.00 deposit, go ahead and kiss that money goodbye because he will find anything and everything to not refund you. (We picked up all our trash but didn't put the bags in the dumpster which is behind the venue in another parking lot and one of the chairs was moved in the bachelor room).On top of not fulfilling his duties as a host which he clearly outlines and signs (breach of contract) ex: Suppling ferns, cleaning all chairs and tables, blowing off and picking up the the lawn, responding with an answer about our deposit within 3 weeks of the wedding and cable didn't work in the guys room. He also was absolutely disrespectful to me and wouldn't answer my calls then hung up multiples times when trying to contact about our deposit and why things weren't as they should on our wedding day. He was disrespect to my mother when confronted about as to why the venue looked the way it did the day do the wedding. Such as none of the chairs being cleaned and covered in mold and pollen and the venue was covered in leaves. My father then had to drive home the morning of to get tools to clean the venue and Tim response was "leaves fall from trees he had already done it"? He was extremely disrespectful to my wife when she called about why there weren't any ferns like promised and proceeded to call her a liar for saying he would supply ferns at the wedding (we have a handful of witness stating he said he would).My mother had to find the nearest store the morning of the wedding to purchase cleaning products to clean the chairs and tables which were left outside in the weather( we actually had people complaining about how disgusting the chairs were.) If anyone is considering this place I will never recommend another wedding here. Any friends or family considering this place have been told to go to another venue. Tim's wife is just as difficult to reach when it comes to anything involving the wedding or potentially getting your deposit back and they will wait far outside the 3 week guideline in their contract to either refund you or notify you as to why you aren't getting your deposit (breach of contract). The venue is nice and that is the only positive thing I have to stay about this place.

The Mansion's reply:

We would like to start by saying that we are very sorry this couple was not satisfied.
As far as the deposit goes we have very few rules and request for our renters. We spell these out very clearly in a document that we ask our renter to sign, which they did. The document very clearly states failure to comply with these rules will result in forfeiture of the deposit. In addition to requiring the renters to read and sign this we also post it in the reception area as to help them remember to accomplish these tasks. Therefore we are in no way out to keep deposits, we actually go out of our way to make sure they know what to do so we don't get to this point.
This particular event was provided with new ferns the morning of their event at their request.
Our tables and chairs (that are included in the rental of the venue at no additional cost) are cleaned regularly however we acknowledge that they are not in brand new condition.
We were responsive to all calls and emails in a timely and respectful manner. The only time the call was terminated was after we endured foul language and threats.
Our lawn is serviced weekly and our venue is prepared/cleaned/leaves blown off prior to each event. However, it is an outside venue with trees therefore leaves do continue to fall.
Unfortunately we can't please everyone no matter how hard we prepare and work at it. Thank your business as always.


Nicole

Married on 04/22/2016

When you book your wedding date, you pay a $500.00 refundable deposit that should be issued back to you 3 weeks after your wedding if there were no damages. Ours was NOT given back. In fact, we didn't even receive a letter explaining to us why. About a month and a half after our wedding date, I began leaving voicemails explaining the situation and requested a call back. This lasted over the course of 2 weeks. I even sent an email. No response. A week after those attempts, I received an email for the owner's daughter. She apologized that we never received our check and she would make sure it got in the mail right away. My husband and I waited a week, still nothing. I called and reached the owner, Timmy. After he answered, I began explaining the situation. He wouldn't let me continue, as he began yelling at me, saying "You left the venue completed trashed! The whole outdoor property had trach strung everywhere & INDOOR furniture was left outside!" I attempted to explain that he must have me confused with someone else, as we didn't have our wedding outside due to the rain/ storms. He still proceeded to yell so I requested that he send pictures to me proving that I "trashed" his venue. He complied, and sent 3 pictures. The first picture was of a TRASH CAN in the kitchen that still had trash IN IT. The last 2 pictures were of the front porch. The rocking chairs were moved from one side of the porch to the other. (The rocking chairs were originally on the front porch, but they were moved to a different spot on the front porch.) THAT IS ALL! They kept $500.00 for one trash can that was missed during clean up and rocking chairs that were moved. Again, I attempted to call and email The Mansion after receiving the pictures explaining that there is no way they can keep $500.00 just for that. There were no damages! My coordinator had to plead with them for over 2 months just to get $300.00. We are STILL out $200.00. Needless to say, I WOULD NOT BOOK MY WEDDING THERE!!
Are you interested?
Send a message