58 Reviews
Recommended by 100% of couples
Quality of service

5 out of 5 rating

Average response time

5 out of 5 rating

Professionalism

5 out of 5 rating

Value

5 out of 5 rating

Flexibility

5 out of 5 rating
4 User photos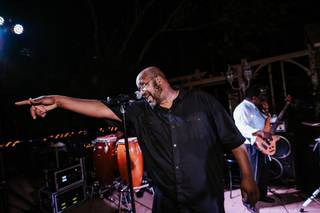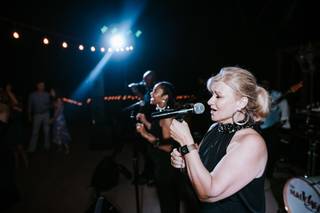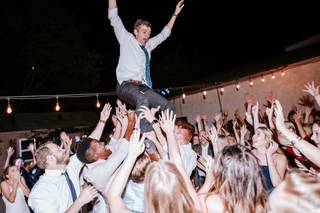 Brittany

Married on 09/15/2018

A BLAST All Night Long!

The Malemen Show Band was incredible! We have received so many compliments about how fun the dance floor was at our wedding. We had a GREAT time, and the dance floor never died down! Leading up to the wedding, the band was communicative, affordable, and professional, and then they made the day-of an absolute blast. I cannot thank them enough for making our wedding such a killer dance party!

Sybil

Married on 05/06/2017

Book this band. Wide range of music (dinner music, parents' music, bride and groom and friends' music). Great overall.

B6421C86686C7D176E682F87Db1E3A27A55Cb877

Married on 11/19/2016

HIRE THIS BAND!!!!

WOW :) I don't know where to begin... The Malemen Band seriously made our wedding. I can't even begin to tell you how much of the smiles on our faces were because the band made the whole entire night. All of our guests are still talking about how incredible you were. Andrew and I met at a wedding and spent the whole night on the dance floor 5.5 years ago. When it came to picking a band we could not have made a better choice. We have never seen so many people on a dance floor at a wedding in our life! I want to thank you and the band for making our day even more special and for giving us memories that will last a lifetime. We now live in Dalton, GA and we can't wait to come see the band play sometime soon. I will make sure to write glowing reviews everywhere because y'all deserve that and more!


Are you interested?

Send a message

Danielle

Married on 10/29/2016

WOW. I saw the Malemen at a wedding I attended last year and knew I had to have them! My mother knew of the band from when she was in her 20's and remembered how much fun they were and boy did they deliver! I've been to several weddings over the last couple of years and the Malemen were BY FAR the best entertainment over other bands and DJ's. They were interactive and kept the mood going all night! Love love loved them!!!! Favorite part of my wedding!

Mariel

Married on 03/19/2016

MALEMEN SHOW BAND IS INCREDIBLE! I do not have enough good words for this band! They were so easy to work with prior to the wedding..always responded kindly and promptly. At the wedding, they were phenomenial! They are the best band around..played what we asked them to play! They had all of our guests out on the dance floor all night!!! If you need a wedding band in the Chattanooga/Knoxville area STOP LOOKING!!!!! They are the best.

Katie

Married on 01/16/2016

My entire experience with the Malemen, from start to finish, was fantastic. Out of all my vendors for my wedding day, they were most definitely the most helpful and chill. They also MADE our reception so fun with their enthusiasm, incredible talent and of course, willingness to allow my new husband to sing on stage! I would definitely recommend them for your wedding or party!

The Malemen Show band was UNBELIEVABLE! We have been married over a month and I still have people telling me how amazing they were! They were fun, talented, and kept everyone on the dance floor the entire time! We absolutely loved them and would have them a million times over again if we could!! I will recommend them to everyone!

Kaitlin

Married on 11/21/2015

They had the whole place dancing at my sisters wedding, young and old! Non stop constant hits and their voices were incredible! Would highly recommend them!! Thank you for keeping the dance floor packed from start to finish!!!

We LOVED The Malemen! They went above and beyond our expectations. The dance floor was packed the entire night and they played awesome songs. They played a variety of music (old and new stuff), which had all of our guests dancing the night away! I would highly reccommend this band to anyone who is looking for a band to play at their wedding. We gave them a list of special songs to play and they were perfect! The next day all of our wedding guests couldn't stop talking about how great the band was....that sounds like a successful night to me!!! Thank you Malemen!!! Y'all rock!

Madison

Married on 10/10/2015

The Malemen Band was maybe the best vendor decision of our whole wedding. From the very beginning when they went out of their way to make sure they could play for us on our wedding night to the moment everyone FINALLY (and very reluctantly) left the dance floor at the end of our reception, the Malemen went above and beyond for us. They were extremely quick in all communications/correspondences and were always friendly and professional. Their song list is very expansive and they were willing to play some that weren't on the list. While their responsiveness was a HUGE plus, I think they really set themselves apart with how well they entertain a crowd. Our wedding guests never stopped smiling as long as the Malemen were playing and every single one of our guests got on the dance floor & truly enjoyed themselves. People are still talking about how amazing our band was. I would book them again in a heartbeat and I would recommend to anyone that they do the same!

Sarahzane

Married on 10/03/2015

It was truly an incredible- over the top incredible- evening of music! All of my guests (from all over the country) couldn't stop talking about "the band"! They were simply wonderful. They deliver! The MALEMEN will not let you down! If I could talk to them right now (one month after my wedding), I'd probably just burst into tears and thank them for making that night so special! Well done! Great work Malemen!!!

The Malemen Band was perfect for our daughter's wedding! Not only are they a great band playing awesome music, but they make a special point to interact with the crowd. Everyone had so much fun, and I had so many people ask me where I found this band. I would totally recommend them...in fact, I plan on using them when my other daughter is married!

Tara

Married on 06/20/2015

On every level, from beginning to end, The Malemen were PERFECT! During the planning process, emails were answered promptly and they made us feel that they were sincerely excited and honored to be a part of the day. This means A LOT to a MOB who is communicating with and coordinating multiple vendors. Throughout, I had no worry about their level of commitment or service. And, boy, did they perform! Their repertoire is huge and varied, so from young to old, they engaged every one of our guests! I don't think there was anyone who didn't dance! They were just FUN! And they, the band, genuinely seemed to enjoy themselves as well! An unexpected bonus was the photos that were shared on their Facebook page a few days later---Album: KATE & MICHAEL. These were great to have since it will be quite some time before we see the photographer's photos. The Malemen ROCK! You will NOT be disappointed!

Kate

Married on 06/20/2015

We could not have asked for a better band! The MaleMen were absolutely wonderful! On top of playing a great selection of music, they interacted with guests AND took great photos with which we were provided the Monday following our wedding. Additionally, the communication prior to the wedding was among the best of all our vendors. Two weeks after the wedding, our guests are still commenting on how great the band was. We cannot recommend The MaleMen enough!

Laura

Married on 06/06/2015

The Malemen Show Band was just absolutely amazing!! They were SO flexible and really catered to everything we wanted. My sister and Uncle sang and played our first dance song and The Malemen Show Band was so great about letting them use their keyboard and microphones. The really got the party started and double checked with me to make sure they played all the songs we wanted to hear. It truly was a magical evening and so much of that is thanks to the Malemen Show Band!!

Hannah

Married on 03/21/2015

As soon as they played the first few notes of our first dance song my husband, who can be a harsh critic at times, said "this is gonna be awesome." He, along with everyone else, was completely blown away!
The Malemen Band was exceptional from the first email correspondence to the very last dance at the reception! I don't think I have been to many other weddings/events where the crowd never left the dance floor. Everyone, from our grandparents in their 80s to the toddlers in the crowd, was enjoying the music all night long!
If you are looking for a band that is easy to work with, supremely talented, and knows exactly how to entertain people of all ages, then look no further!
An enormous thank you to the Malemen Band!!! You, without a doubt, made our wedding reception a once in a lifetime night! Thank you!!

The Malemen Show Band was great! We had a fantastic time and our guests loved them! The night went through flawlessly, they took great care of us I highly recommend them. Tracy was also great to work with, he was very quick to respond to emails and very flexible with our needs!

We could not give enough positive feedback to do this band justice. They were professional, easy to work with, and without a doubt the best band we have ever heard. The reception of our wedding was AMAZING, and we owe so much of that to the the Malemen. They are interactive, play amazing music, fun, excited to be there celebrating with you, and they have an amazing photographer too! If you need a band, this is the one you should choose. They are perfect in every way. We would never recommend another.

Hutton

Married on 06/21/2014

One of the BEST decisions we made!! The Malemen Show Band is THE way to go when looking for the perfect wedding band. Thank you so much for everything!! So much love.

Laurin

Married on 06/14/2014

If you want to have the most fun wedding/event of your life, look no further!! The MaleMen Show Band is the BEST band in Chattanooga and surrounding areas! Two years before my own wedding my husband and I attended a wedding that the Malemen played. After the first song my now husband, then boyfriend looked at me and said "I hope they travel because if we get married we HAVE to have them!". Two years later after he popped the question, they were the first ones we called! Tracy was a quick, efficient and professional communicator and was a pleasure to correspond with. They agreed to travel all the way to Hilton Head Island, SC for a very reasonable price and boy did they deliver! None of my guests left the dance floor the whole night! Everyone there could not stop talking about how great the band was for weeks after! I had many a serious music loving guest inform me that the MaleMen were the BEST band they had ever seen at a wedding. From day one, the most important aspect of my reception was that everyone have fun and the MaleMen band truly made it live up to my expectations! I wish I could get married all over again just to re-live this band....I truly can't say enough good things about them! Book them, they are so talented and SO fun...you will NOT be sorry!!

Karla

Married on 06/14/2014

My daughter said the No. 1 must for her wedding was for their friends to have a really good time at their wedding. The Malemen Show Band were the primary reason we feel confident that we had accomplished her main desire. The band traveled 12 hrs roundtrip to be with us in Hilton Head, SC and they knocked the socks off the South Carolina guests! The friends and family from Chattanooga were already aware of how great the band was going to be, but all the SC guests were saying they were the BEST band they had every experienced. Almost no one sat down the entire reception. My only advice would be to make sure you have a huge dance floor, because our guests were dancing all around the tables in addition to the dance floor! They also do a great job of announcing the various dances, wedding party entrance, etc. Then the surprising finale is that they take a huge number of great photographs of the entire reception and party and post them on their Face Book page for all your guests to enjoy within just a few days of the event. So you can enjoy the pics while the excitement is still around. The hired photographer will not have his pics ready for 3-4 weeks. I can't say enough about how much we love The Malemen Show Band!

Karla Chaucer, Chattanooga TN

Tracy and the rest of the band were so amazing! All of our guests had a blast, and I had multiple people ask me for Tracy's contact information for their own parties. I would 100% recommend/use the Malemen Show Band for all future events! They are a MUST BOOK!!

Cary

Married on 05/24/2014

I cannot say enough about how INCREDIBLE The Malemen Band is!! They are so easy to work with. I filled out a questionnaire before our day explaining what I wanted throughout our reception and they not only performed what I asked them to, they went above and beyond all of my expectations.

We had a large wedding (~350) people and the dance floor was absolutely packed the entire night. I have had so many guests come to me and tell me how our band was the best they had seen. People have also come to me saying that our reception was so much fun because of our band! The Malemen interacted with our guests, got people dancing and put on a great show! Not only did they make our reception a blast, when we got back from our honeymoon, we saw 100 pictures and a video that the Malemen had posted for us to enjoy. It was great getting to relive the best day of our lives.

If I had to do our wedding over, I would choose The Malemen Band 10 times out of 10. In fact, I pray that I get to attend another wedding where The Malemen is playing! They're THAT good!!

Michael

Married on 05/10/2014

We were so happy that we contacted The Mailmen Show Band to play at our reception! We continue to get compliments on the band. I whole heartedly believe that live music at a wedding MAKES the party, and the Mailmen Show Band does NOT disappoint! The Band communicated several times over Email and made us feel at ease. The Band was prepared and very professional. As soon as the Band strikes up you know you're going to get your moneys worth. Excellent! Nobody wanted the party to stop or the Mailmen Band to stop playing.Their catalogue of songs is exceptional and the band is tight and very talented. The horns give reason to celebrate. They are worth every penny, and reinforce the notion that a live Band MAKES the party. We would highly recommend The Mailmen Show Band to anybody we know looking for great live music tailored to suit the needs of your event. A BIG thanks to The Mailmen Band for an unforgettable night of music!


Lindsey

Married on 02/01/2014

The Malemen Show Band rocked! The musicians and performers are awesome and so much fun. We were also thrilled by the fact that they made the effort to learn the somewhat obscure songs we requested for our first dance, father-daughter dance, and last song. We can't rave enough about this band!
Are you interested?
Send a message