64 Reviews
Recommended by 99% of couples
Quality of service

5 out of 5 rating

Average response time

5 out of 5 rating

Professionalism

4.9 out of 5 rating

Value

4.9 out of 5 rating

Flexibility

5 out of 5 rating
24 User photos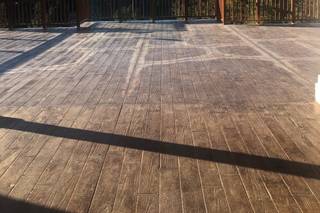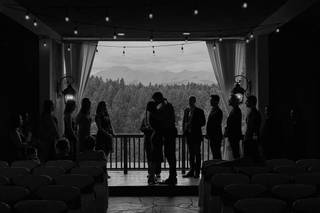 + 20

photos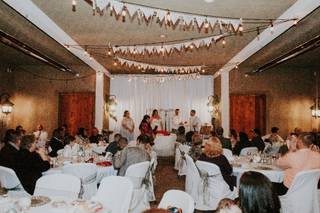 Zoey V.

Getting married on 07/01/2023

Beautiful Venue with Amazing Service!

My best friend got married here this last weekend and as the maid of honor, I worked closely with the vendor as well.
Their service was amazing! They were always there to lend a helping hand and make our experience as smooth as possible!

Ed Weiss

Married on 09/03/2022

What an amazing venue, and Dean and Cathy could not be more hospitable

The Edgewood Inn and the views it provides of Pikes Peak are absolutely jaw-dropping. The craftsmanship and attention to detail left the bride, groom, parents, and all of our guests in awe. Dean and Cathy designed the facility and they thought of everything, and everything was done right with the highest quality and a personal touch. From a business perspective, I would describe the Edgewood as the best value. There is one fee and no surprises - you will NOT hear "you have to rent this or furnish that". Dean has a short list of approved caterers that can accommodate a variety of tastes and budgets. In order to be this short-list, the caterer must meet Dean's high standards. (He did the hard work so you don't have to!) This all comes together to provide you and your guests a wonderful experience. From the start to finish, we felt so at home in such exquisite surroundings. Our daughter married the man of her dreams in surroundings she never could have imagined. We can think of no better place to celebrate a once in a lifetime event.

Kathleen S.

Married on 08/27/2022

Best decision I made

Dean and Kathy and their beautiful home provided an unforgettable wedding experience. Choosing this venue was the best decision I made for our wedding. Dean and Kathy were so easy to work with and made us and our guests feel at home the whole weekend. The venue itself is gorgeous and the view from the house and property is breathtaking. Everything can be done at one location, and makes for a low-stress and perfect wedding weekend.

Are you interested?

Send a message

Jennifer A.

Married on 08/20/2022

It was wonderful experience in every way! All 5 stars

We can't say enough about Cathy and Dean the owners of this magical place…they were so warm
And welcoming…they made us feel like family!
Our sons wedding was absolutely beautiful thanks to the breathtaking views and historic charm of this hidden gem!
You won't be disappointed if you choose this amazing venue for your wedding! I highly recommend it! All 5 stars!!

Jennifer E.

Married on 02/28/2022

Amazing Setting with Amazing Hosts

The Edgewood Inn is a one of a kind venue! The property is outstanding and the hosts go overboard with their hospitality. Simply Stunning!

Lauren Y.

Married on 01/01/2022

Overnight Stay...Future Venue

Our recent stay with Dean and Kathy Buysee of The Edgewood Inn was spectacular! From the moment we stepped foot in their gorgeous entryway, we felt right at home. Although we were only overnight guests, we will absolutely consider this venue for future family reunions, our own daughters' weddings, etc. The designer interior of their home with ample space and the perfect layout is only second to the natural beauty that surrounds this special place. We will absolutely be back to The Edgewood Inn!

Jordan B.

Married on 10/23/2021

Simply the Best!

Just had the best experience at the Edgewood Inn! Was at a friend's wedding and everything about the place was perfect. Setting, house/venue, and hosts (Dean & Cathy) were extremely accommodating and I recommend anyone debating on this place to go take a tour, you'll fall in love!

Kelsey

Married on 08/21/2021

Look no further — The Edgewood Inn is the hidden gem of the Rockies!

The Edgewood Inn made our big day absolutely PERFECT. We already want to return as B&B guests for our anniversary because the home and hospitality is so special! We got engaged and married in under 6 months due to our schedules so we assumed we would have roadblocks but after lucking out on getting one of the Edgewood's last available dates in 2021, everything was truly a breeze. They provide an excellent recommendation packet of vendors (caterer, florist, DJ, bakery, etc) all of which we went with and are SO happy we did! We were shocked at how affordable renting the venue for the weekend was compared to what we expected when we decided we really wanted a mountain wedding. Kathy & Dean, the owners of Edgewood, actually live on the property. It's their home and they treat everyone who walks in the door like family! From the tour all the way through our final breakfast prior to check-out, we experienced the best hospitality and thoughtful touches. The venue must be rented entirely (with the guest rooms) for weddings which is great because having the whole venue made our lives so much easier, never having to worry about traveling/transportation all weekend and allowed our families to enjoy time getting to know each other better and have fun! They have a beautiful, unobstructed views of Pikes Peak for all wedding events from the rehearsal through the reception. They have a beautiful garage (not kidding) where the rehearsal and cocktail hour take place if it rains (a comfort!). The couples suite is GORGEOUS and very roomy to get ready in prior to the ceremony. It's upstairs in a private wing so that couples who don't want to see their future spouse can easily avoid running into them. They have a separate suite on the lower level of their home for their significant other to get ready with their party as well. They only require that you use one of their preferred caterers to avoid any issues with knowing their set-up/how to properly load in and out since they're located remotely. We went with A Piece of Cake catering which was super delicious, affordable, and have the best cakes! Kathy & Dean were hands on and helpful with anything that came up, which was so appreciated, but we never felt like they were hovering whatsoever. Kathy makes an INCREDIBLE breakfast (seriously, I want to book a stay for our anniversary next year primarily to enjoy her cooking again!) for all the guests of the venue which for us meant homemade french toast & fruit compote wedding day and breakfast enchiladas the morning after the wedding. My mother in law loved them so much she asked for the recipe which Kathy graciously shared. She was also super accommodating with allergies since I'm dairy free and my MOH is gluten free. After the rehearsal dinner, I had my bridesmaids stay the night with me and we had a movie night in their in-home movie theatre which is absolutely incredible & feels like you're at the movies complete with velvet reclining chairs, stadium seating, and a big screen. It was the perfect way to enjoy more family & bridal party time together. The theater is also where my husband and I were able to "hide" for 20 minutes just after photos were done and before the reception started so we could grab a snack, a drink, and enjoy catching up just the two of us. Something else I have to mention for a budget-conscious couple if assessing their costs vs. other mountain venues, is that you bring in all your own alcohol! That saved us thousands of dollars (I'm not exaggerating). Another thoughtful touch/service Kathy & Dean provide is golf cart service for folks who drive themselves since their parking lot is set away from the house AND for any disabled/handicapped folks like my husband's grandparents who needed a ride down to the lower level to avoid taking the (beautiful) stairs. This makes their venue completely accessible for all folks! A few other notes I have to include about how thoughtful they are: Dean was ON IT when my photos with my bridesmaids went a little long and I needed to get back to the house quickly before my groom and all of our wedding guests saw me as the shuttle bus with all 70+ of them arrived from Colorado Springs. He and his speedy golf cart ride were a lifesaver! The morning after the wedding, Kathy leaves fresh baked cookies (again, AMAZING) on your pillow for the newlyweds! Also — they give you your own refrigerators to use for the weekend so that you can easily store and take all your leftover food and alcohol home. (This was also so appreciated when I needed a late night snack.) I know this is a super long review and if you've made it all the way down to the end, you must be like me, a planner & A-type person who wants to know ALL about their potential venue. So to you I say: for once (I know it's hard not to), don't overthink this — just BOOK the Edgewood Inn. Even if it's not on your ideal date, take a date they have. You will be SO happy you did. THANK YOU again Kathy & Dean!!!

M Glowczewski

Married on 02/10/2021

Awesome venue!

The Edgewood Inn was a SPECTACULAR wedding venue for our daughters wedding! The owners, Dean and Kathy, are GREAT people and were AWESOME hosts. And their homemade breakfasts were OUTSTANDING!! This venue is HIGHLY recommended!!

Janelle L.

Married on 10/09/2020

Amazing venue

Amazing venue!!! Everything I ever wanted for my wedding. Great communication and very personable. Dean and Kathy treat you like family. They go above and beyond to make the day special in every way possible. Thank you so much !!!! We hope to go back and visit again soon.

Cindy S.

Married on 06/13/2020

Exceptional!

Out daughters wedding at The Edgewood Inn turned out to be an incredible event during an extraordinary time. Dean and Kathys responsiveness, attention to details, flexibility and their willingness to patiently deal with our never ending questions, concerns and changes was appreciated more than we can express. It was such a pleasure to work with two people who take such pride in their home and inn and really go out of their way to make it the best day possible. We used several of their recommended vendors and found them to be very reasonably priced and all did a great job. They made us feel so at home and comfortable and having the inn for the entire weekend allowed us to have the rehearsal dinner there, as well, which made things so much easier and allowed us more quality time with family and friends. The views speak for themselves but the decorating and quality of craftsmanship of the inn is outstanding. Kathys breakfasts are wonderful, as well. All of our guests for the wedding were amazed and kept asing "how did you find this place?" It is truly unique and we could not have chosen a better place. Thank you Dean and Kathy!!! We will always recommend The Edgewood Inn and may be back for a weekend getaway at some point!!!

Cindy and Jeff

Nancy M.

Married on 06/01/2020

Amazing!!!

This venue was excellent and the owners were so responsive and easy to work with. My granddaughter's wedding was beautiful. I would highly recommend it to anyone.

Rhonda S.

Married on 01/03/2020

Magnificent Venue for Wedding

Our experience was overwhelming! Our family celebrated our nieces wedding and this venue could not have been more perfect. Starting with the host, Kathy and Dean were wonderful! So kind and personable! They met our every need and truly made our nieces wedding magical. There home was absolutely stunning and with over 12k sq ft it was plenty big for our whole family. Super clean and the breakfasts were delicious. The views were breathtaking and a photographers dream. Less than 10 mins into town for shopping and restaurants! Dean and Kathy truly made our family's celebration special. I would highly recommend Edgewood Inn for any special occasion!
The Smith Family (justgotparkered)

Kenneth B.

Married on 10/26/2019

The Perfect Wedding and Wedding

My beautiful wife and I just held our wedding there this past weekend and the memories created will be everlasting! The Edgewood Inn and Dean and Kathy's hospitality made this the most perfect event. The flow and layout of the venue was perfect. It made everything so smooth and seriously so easy. I truly appreciated how above and beyond Dean and Kathy went for us. We will forever have a connection with the venue and will definitely recommend and hold other functions there in the future.

Malorie

Married on 10/26/2019

Exceptional

Not only does this venue have a breathtaking view but the owners are delightful. They helped with any and everything and also made my children feel right at home. I would highly recommend this place.

Lauren D.

Married on 10/26/2019

Beautiful wedding venue

The Edgewood Inn provided the most beautiful and serene location for a wedding!

Mary B.

Married on 10/26/2019

My daughters wedding

The owners were awesome. The venue is beautiful. I would definitely recommend this venue for your next party/wedding. They were a pleasure to work with and made setting up the wedding easy. They made us feel like we were a part of their "family" for the weekend.

Impressed

Married on 08/10/2019

A+ accommodations, views, experience!

As members of the wedding party we could not have been happier with the level of professionalism, hospitality, and the accommodations at Edgewood. Dean and Kathy are the most friendly and conversational hosts and their attention to detail is impeccable. Waking up and having breakfast on the deck with unsurpassed views of Pikes Peak and hummingbirds made it hard for us to leave. I would highly recommend the Edgewood Inn to anyone looking for a top-notch experience off the beaten path.

Teresa S.

Married on 06/29/2019

Amazing Wedding, Reception and Stay at the Edgewood Inn

Dean and Kathy could not have been any nicer, flexible, genuine and helpful with my daughter's wedding. They accommodated our party of 13 sometimes 14 in their lovely home. We were blown away by the home and it's amenities, the pictures on the website do not do it justice. Everywhere you look there is something new and amazing to see and this was just the inside. Our stay included breakfast and the food was outstanding they went out of their way to make it delicious and even accommodated our gluten free guest. Outside we ate breakfast in the warm morning sun and dinner under the stars. The warmth of the their home and surrounding property was like home. Kathy and Dean welcomed us with open arms. Dean even made sure our guests made it home safely after the reception making 2 trips to Woodland Park for our guests. We felt welcomed and cared for from the time we got there to until we left with promises to come back. It was a lovely wedding that we will not soon forget. A big thank you to Kathy and Dean our amazing hosts.

Liz P.

Married on 06/29/2019

Destination Wedding - One of the Best

Awesome venue. Pike's Peak dominates the vista. Kathy and Dean want to give you a beautiful, lasting experience in a beautiful place for your wedding. Highly recommend this out-of-the-way, but not too-much, location. Beautiful crafted home situated in the woods, in the mountains, but just 4-miles away from "civilization." The birds and the stars are free.

Amanda

Married on 01/19/2019

Perfect Venue

The Edgewood Inn was the perfect venue for our Winter Wedding! Dean and his wife were great hosts and make a wonderful breakfast. All of my guest raved about the views and house. I loved this venue it made for our perfect place for our wedding.

+ 3

photos

Suzanne

Married on 10/20/2018

Excellent wedding weekend for weddings under 145 people

We had my daughters wedding here and rented the Inn for the weekend. The Edgewood Inn is one of the best wedding venues I've seen! Not only is it in a beautiful setting but Dean and Kathy make sure every detail is considered. My friends and family are still commenting on how beautiful it was. Will go back for family reunions ❤️

Denise

Married on 09/29/2018

Amazing experience having our daughters wedding here. Kathy and Dean treated us like family and provided a unique and memorable few days for our whole family. This venue is superb and created beautiful photo opportunities. We would recommend this venue to anyone!

Kim

Married on 09/29/2018

The Edgewood Inn was the perfect setting for our September wedding. The scenery is amazing, the inn itself is so beautiful and well decorated, and Dean and Kathy went out of their way to make sure everything was perfect. Nothing beats the comfort of having free reign of the Inn for the wedding weekend. It was so relaxed to wake up where we are getting married with absolutely no rushing around. Saturday and Sunday morning they made the most delicious family style breakfast to prepare us for the day ahead! So many of our wedding guests had wonderful things to say about the Inn as well as Dean and Kathy's hospitality. We will certainly be returning on our anniversaries.

Doris

Married on 09/17/2018

The Edgewood Inn was above and beyond anything we expected. First class in every respect! We were there for a family reunion and we loved the old world charm of the Inn. Coffee on the huge deck looking out at Pike's Peak was lovely.
Lots of interesting excursions close by. Kathy and Dean were marvelous hosts, so friendly and extremely accomodating..
You will love it!
Are you interested?
Send a message