38 Reviews
Recommended by 94% of couples
Quality of service

4.8 out of 5 rating

Average response time

4.5 out of 5 rating

Professionalism

4.8 out of 5 rating

Value

4.7 out of 5 rating

Flexibility

4.6 out of 5 rating
Awards
5 User photos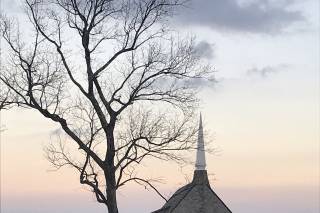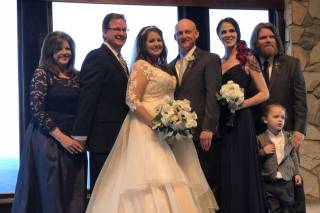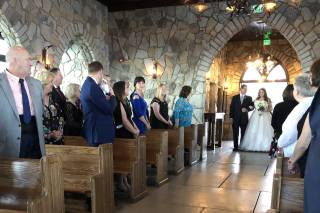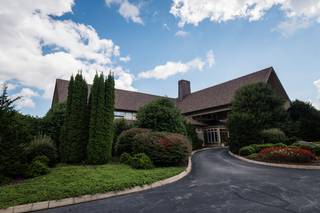 Avery

Married on 09/02/2018

Their coordinators are absolute perfection! They were beyond helpful and understanding. They really helped make sure that our rehearsal was perfect so that our wedding day would go off without a hitch!

Allison

Married on 03/24/2018

My husband and I could not have asked for a more beautiful venue! Not only was it beautiful, they have great staff at The Cliffs. Tabatha took great care of us while we planned the whole thing and was so quick to respond to our emails. Amy, the chapel attendant, was so sweet and willing to do whatever we needed at the rehearsal and at the ceremony. Overall, it was such a wonderful experience!

Veronica

Married on 03/10/2018

Our daughter's wedding at the barn at Mountain Park was all we'd/she'd hoped for and more! The staff was superb -- flexible and accommodating from the beginning, with great service to the last detail. To say the food was delicious is an understatement -- it is mouth-watering good and much is chef-prepared right then. Our guests loved it as much as us. The setting and whole experience were a dream come true.

Are you interested?

Send a message

Rhonda

Married on 02/24/2018

Wow!!!! What a gorgeous venue!! Working with Tabatha and her staff was a Dream! They gave our daughter the "Winter" wedding she's dreamed of since the age of 10! After seeing the chapel, nothing else could hold a candle to it! Having decided upon the Clubhouse at Glassy for the reception, once the food and beverage packages were decided upon, it was a breeze!! Tabatha and her staff were without question one of the most accommodating and professional groups I've ever worked with!! As my brother-in-law put it "a 1st Class Event!!"
Thank you, Tabatha for a day we will all cherish our entire lives!

Madison

Married on 07/29/2017

Our daughter's wedding at the Cliffs Glassy Chapel and the reception at the Cliffs Glassy Clubhouse was wonderful. We highly recommend this venue. Tabatha and the staff at the Cliffs are excellent to work with. They take the stress out of planning a wedding. Tabatha gave us a list of wonderful vendors that work well together. Tabatha was helpful through out the whole planning process and always accessible to answer any questions we had or changes we wanted. Our daughter's wedding was prefect! You will not find a better venue or staff,
Thank you, Lori

Faith

Married on 05/27/2017

Glassy Chapel was so beautiful, Tabatha was great to work with, professional and very helpful. The views and chapel could not have been more beautiful. Thank you so much. Burke Family

Tamara

Married on 04/29/2017

Beautiful venue! I fell in love with it at first sight! The staff was very courteous and very helpful. I don't think I could've chosen a better place!

The Cliffs's reply:

Tamara, it was such a pleasure working with you! Thank you for your kind words!


Aimee

Married on 04/01/2017

We had my daughters wedding at the Cliffs of Glassy Chapel and the reception at the Cliffs of Glassy Country Club. Absolutely beautiful!!! Would do it all over again in a minute! Tabatha Cantrell at the Cliffs Country Club was the contact person and was extremely warm and friendly the moment we first spoke. Her professionalism and knowledge simplified the decision making process. The food was fabulous!! Many thanks to Chef Todd! We are forever grateful to her and the staff at the Cliffs!!!! Aimee Murphy

Taylor

Married on 10/15/2016

There just aren't enough words! From booking our venue over a year ago to the reception last weekend, my wedding experience was more than I could have ever asked for. Kim Campbell, you are an angel! Truly, from the bottom of my heart, you made our wedding day complete magic. I have had several guests follow up after the wedding by telling my that the food at our reception was the BEST food they have ever had at a wedding. And I completely agree. The entire staff at the Glassy Chapel and Glassy Clubhouse were of the highest of service and were absolutely wonderful. Every detail was covered and the day of the wedding, every single thing was in it's exact place. Kim was absolutely amazing to work with and when you put her and Mandy Powell together, holy cow, those 2 could take on the world! There is no doubt that the Cliffs properties, Glassy in particular, is one of the most beautiful venues in the world. But even the most beautiful venue can be awful if you don't have the right people with it. The Cliffs has stolen our hearts and will be special to us for the rest of our lives. I cannot thank the staff enough for all of their hard work and for just simply being wonderful people. Our guests were blown away. Kim Campbell, you will never know how special you have become to Andrew and I. You will always be a key part to our wedding story!

We had our reception at the Cliffs at Mountain Park and every little detail was executed perfectly! Our guests said the food was one of the best reception food they have ever received at a wedding (we had the seated dinner filets). Stacie was very helpful during the planning process and was able to answer all the questions we had. I would recommend this venue to anyone looking for a rustic, but elegant reception.

Sarah

Married on 05/31/2014

We had both our ceremony & reception at the Cliffs Falls Clubhouse. I could not have asked for a better location. The location was beautiful & the staff was highly attentive. From the days leading up to the day to the day of I think everything was perfect. Heidi, Nicole, & Melissa were great at answering questions & making sure things went smoothly. Chef Todd & his staff created some of the best food I have tasted & our guests seemed to love all the different foods he created for our stations. I would highly recommend having a wedding at The Cliffs. The location is beautiful and the staff definitely goes way above & beyond to make sure you have the best day possible :)

Amanda

Married on 11/02/2013

The Cliffs were incredibly helpful and made my wedding everything I could have hoped for and more! The team were super friendly, flexible, and accommodating and my friends and family had amazing feedback on the entire weekend - especially the food!

Laura

Married on 10/13/2012

I cannot put enough words about how fabulous my wedding was at The Cliffs at Keowee Vineyards' Lakehouse. Melissa Mann is THE best and she probably thinks I am joking, but I would love to work for her and The Cliffs one day. Everyone was so warm and welcoming and professional. Being in the event planning business myself, I greatly appreciate prompt replies to emails and phone calls and The Cliffs never disappointed.

Leslie

Married on 09/29/2012

Melissa was wonderful o work with and Chef Francis did a fabulous job on the meal. Our rehearsal dinner was at the? falls and that event was of the highest quality.

Katie

Married on 06/02/2012

We held our ceremony here and couldn't have been happier with our choice. The chapel is located within the Cliffs at Glassy golf community and sits near the top of the mountain on the edge of the cliff. This gives you and guests a stunning view of the area and it really takes your breath away when you see it for the first time. The chapel itself is all stone and has the floor to ceiling windows on 3 sides, which brings in lots of natural light and provides an amazing backdrop for your ceremony. The decoration inside the chapel is very simple, but the stone and the view are beautiful enough that you don't need a lot of flowers. The chapel and surrounding area also give you amazing pictures - we took pictures up on the rocks next to the chapel and our guests have been using the word "epic" to describe the photos.

There is a fee for renting the chapel but its very reasonably priced. I believe they have 3 timeslots you can choose from on Saturday and you must be out by the end of your slot should there be another wedding coming in. You have the chapel available to you for an hour Friday night as well for the rehearsal. My bridesmaids and I were also given access to the Cliffs Clubhouse (a five minute drive from the chapel) before the ceremony to finish getting ready and take pictures. You are also allowed to bring in your own officiant, which worked out perfectly for us as we had a very close friend officiate our ceremony. The Cliffs staff were very sweet and accomodating throughout the whole process and I didn't have any complaints or issues.

The only drawback to having our ceremony at the chapel was the 55 minute drive from downtown Greenville and steep hill to get up to the chapel. We had our reception at the Westin Poinsett in Greenville and had a lot of out of town guests staying there as well. We ended up renting a bus to shuttle guests to and from the ceremony, which worked out well but it meant a long trip for the guests. In the end though, everyone was blown away by the chapel and we got so many compliments, so it was worth it.

Alyssa

Married on 05/25/2012

Megan at the Cliffs at Glassy handled all of my details professionally and efficiently. The location was gorgeous, we had absolutely no issues, and everything went according to plan. My guests loved it and the location was absolutely perfect for our wedding. Couldn't have dreamed up a better day!

Ashley

Married on 06/04/2011

My husband and I absolutely fell in love with the chapel as soon as we visited. I can't even imagine a more beautiful place to get married! The online pictures we saw didn't really do it justice...I am just so glad that we decided to make a visit. Trust me, it's worth it!

Analeise

Married on 05/22/2011

We had our ceremony up at the chapel and it couldn't have been a more perfect setting!!! I looked all over Greenville for a the perfect spot and this chapel was exactly what we envisioned for our wedding day!!!

Dianne

Married on 05/01/2010

Even when the chapel was enveloped in a cloud during our wedding, the guests still thought it was absolutely beautiful. The views on a clear day is just spectacular. Megan and Charner were such sweethearts. They installed a wireless connection so we were able to broadcast our ceremony live. The acoustics in the chapel is great. No need for a microphone. The venue is worth every penny.

Lindsey

Married on 05/01/2010

Perfect Perfect Perfect!!! Couldn't have asked for a more perfect spot to marry the love of my life!!!

Carrie

Married on 05/31/2008

We had our ceremony at the Cliffs at Glassy Chapel and it was to say the least incredible! The view and the stone chapel were just perfect for our wedding! I will never forget how beautiful our ceremony was, thanks to the Cliffs at Glassy Chapel!

Kelly

Married on 10/21/2007

The view from this chapel is priceless. I would reccomend this location to anyone that is going to get married. If I had to do it again I would get married here again. THe only issue was when you are in the chapel the light coming in through the windows binds the camera...so be sure and let your camera crew know to test this out or do what they need to do to correct this.

Taylor

Married on 06/10/2017

We loved the Cliffs at the Valley! Shauna and her team were flawless. They made the process so seamless for us, and we enjoyed every minute of the reception. We loved how turnkey everything was and it was an added bonus that we didn't need to find extra vendors. Our guest are still commenting on the views and how amazing the food was ("best wedding food we've ever had")! Shauna and her team took care of us and our wedding party all night, which allowed us to enjoy!

Casey

Married on 09/24/2016

Our wedding was at the Glassy Chapel and reception at the barn at Mountain Park. From the moment we signed our contract, Kim had a list for me. She knew exactly who to book and when! She identified the best band, the best cake and the right transportation company to help get our guests up the mountain. All of her recommendations were spot on! The Chapel looked beautiful and clean for our day (it is also air conditioned - which we needed!)

The reception was at the barn at Mountain Park; and what a transformation! The Cliffs did everything 100%; including a family style dinner service they had never done before. The service staff was discrete and fabulous, the food was delicious (our guests were raving it was the best wedding food they had ever had) and the set up was beautiful. The Cliffs was very accommodating, and catered to my every wish. Scheduling a tasting is a bit of a challenge, because they are so busy with weddings on weekends; so be sure you plan ahead. I was blown away by the kindness of the staff and their attention to detail. It was truly a world class wedding!

Brittany

Married on 10/22/2014

When we began the wedding planning process we knew that we wanted a unique venue that would take our guests breath away. We absolutely found that in The Cliffs at Glassy Chapel and The Cliffs at Glassy Country Club. The beauty and splendor of this place made us decide to have a destination wedding in South Carolina rather than getting married in our home state of Ohio. We couldn't be happier with our decision and we would do it again in a heartbeat.

All of our guests have raved about the Glassy Chapel and how it is not only beautiful but also a very spiritual place. The food at the Country Club was absolutely wonderful and the ballroom has a beautiful view overlooking the pond and putting green. In addition to the Chapel and the Country Club, the Cliffs also offers some beautiful houses for rent that serve as a wonderful place for the bridal party to get ready and to have pictures taken at. Or if you're like us and from out of town they are wonderful vacation rentals as well!

We decided to have a weekday wedding and the staff at The Cliffs went out of their way to work with us and to make sure that our event didn't exceed our budget. There were a few glitches along the way with communication but within a couple of weeks of the wedding everything was resolved and went smoothly.

Overall, our experience was wonderful and we feel blessed to have had a wedding at The Cliffs!

Are you interested?
Send a message