Reviews
4.3 out of 5 rating
Quality of service

4.3 out of 5 rating

Average response time

4.2 out of 5 rating

Professionalism

4.2 out of 5 rating

Value

4.4 out of 5 rating

Flexibility

4.3 out of 5 rating
86%
Recommended by couples
Awards
49 User photos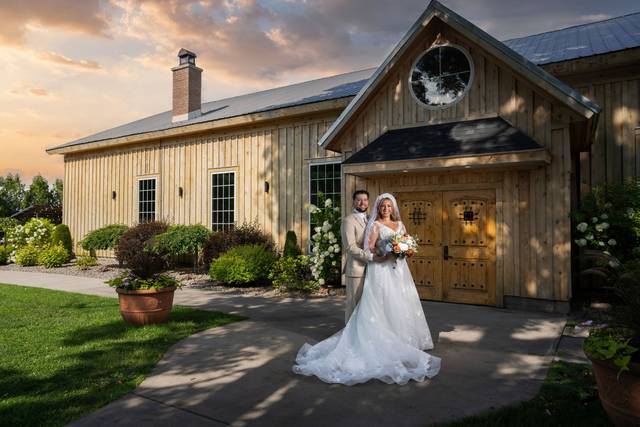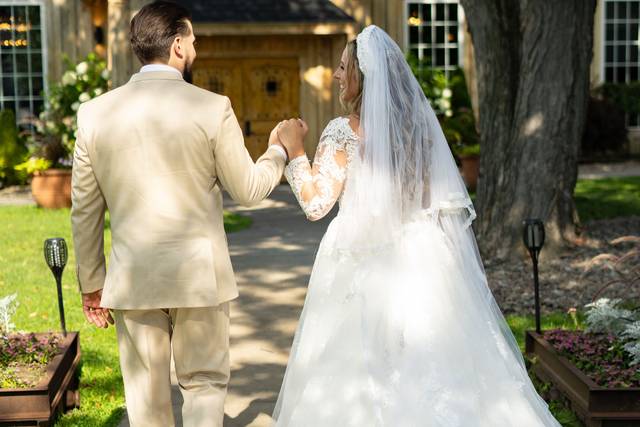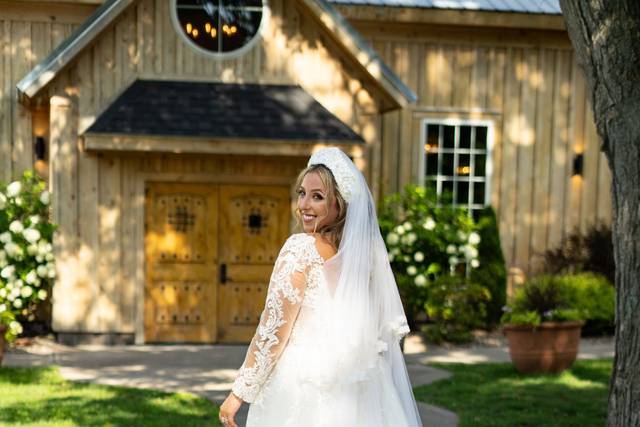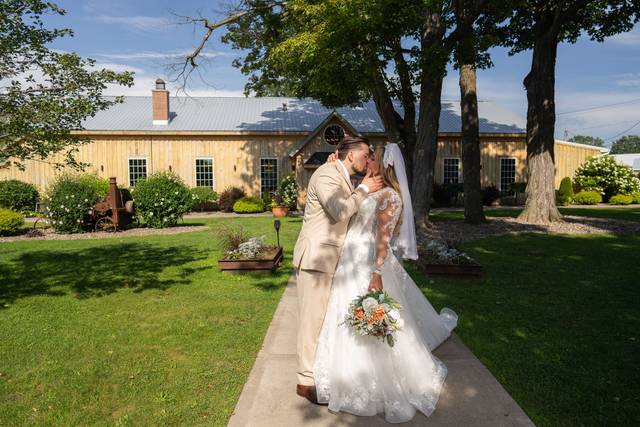 + 45

photos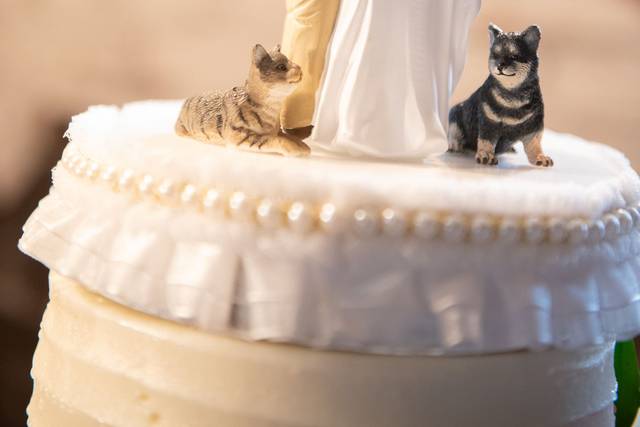 Featured

Alexandra A.

Married on 05/13/2023

Such a picture perfect day!

The cannery is an amazing place to celebrate your special day! The team listened to everything we wanted and the day was so perfect. I couldn't imagine having a more perfect day. Heather, our wedding coordinator, was the absolute best. Everything I needed she was right there to get it for me. From setting up my special memorial table and chair of my father who passed away, to bringing me hors d'oeuvres and helping me fix my dress, she was always there with a helping hand. I couldn't have asked for a better coordinator! Thank you so much to everyone at the cannery and of course Heather for making our day so beautiful! 🤍🤍

Dalya S.

Married on 09/23/2023

Excellent venue

UPDATE: our wedding was almost a week ago and we are still blown away. Tyiesha was wonderful and truly cared about our day and catered it completely to be about us. I would recommend her a million times over.

Dave goes out of his way to accommodate your needs to ensure your wedding is exactly the wedding of your dreams. He is very personable and answers all questions asked. He has been extremely helpful during the planning process.

Alex S.

Married on 09/09/2023

Alex Steinhilber

Tyiesha was the best wedding coordinator! We truly we so lucky to have assigned to us. She took care of our wedding as it was her own. Whenever we reached out to her with questions or ideas she was on top of it. On our wedding day I reached out to her asking if she could move a few things around without hesitation Ty told us she'd take care of it. Sure enough when we arrived it was done perfectly. With her stress that we had was relieved. Her interaction with our families and friends were so warm. Everyone had nothing but nice things to say about her. Our wedding was a huge success and we owe it to her!!!

Are you interested?

Send a message

Jennifer S.

Married on 09/09/2023

Phenomenal

Our wedding coordinator, Ty was absolutely phenomenal, 10/10. Any future brides who get her are in great hands! She was so accommodating to all our requests and got back to us in a timely manner. She truly cared and wanted to make sure we got everything we wanted and that it was a prefect day…she succeed. The rest of staff was incredible and catered to my husband and I. Our guests were in awe of the venue and had nothing but great things to say. Thank you to the whole Say I Do staff.

Cintia

Married on 08/12/2023

The Cannery - A Hidden Gem in CNY!

My husband and I live in Northern Virginia, and were looking everywhere in our area for a wedding venue that matched the vision I was looking for. He is originally from Central New York, so I figured I would take a peek to see what was available in terms of wedding venues in that area. To my surprise, I immediately fell in love with the Cannery when I saw it on WeddingWire. We booked a flight and went up to see it, and I decided right then and there that was the one. The all-inclusive packaging and venue team there made the experience truly one to remember. Our venue coordinator, Heather, was a blessing! I was a DIY bride who made all her own decor and flower arrangements, and was very particular about how I wanted everything to look. Heather worked with me and my requests to help me feel comfortable, and everything came out perfectly! Thank you to Heather, Dave, Mary (and her decor team), Jammin' Jamie, and Jamie (and his bartending team) for everything!

+ 7

photos

Jenna S.

Married on 07/14/2023

The entire process was streamline and easy!

We had an amazing reception at the Cannery. Our planner, Heather, was helpful and efficient. The entire Say I Do Event staff was easy to work with, friendly and professional!

Sydney A.

Married on 05/06/2023

Wedding Tasting

We had a great time at our tasting today! We can't wait until May!

Savannah T.

Married on 03/25/2023

The Best Day

My Husband and I fell in love with the photos of the Venue and knew that it was our dream location but did not think we could afford it at the time. We then found out they do a discount for First Responders, and we knew it was meant to be. Our wedding was a little over a month ago and it was the best day ever! We are very thankful for all of the employees that were so sweet even when the best man was trying to dance with the employees that were picking up at the end of the night. Also thankful for our wedding Coordinator Heather who made sure everything went smoothy and anything that did not go as planned she was quick to fix it and made sure our day was nothing but perfect.

+ 4

photos

Ashley W.

Married on 02/18/2023

The cannery

We had our wedding on 2-18-23, it was a beautiful day! The cannery is beautiful, perfect lighting, great desserts, and the wedding Cordinator Brittany out did herself! We loved it there! The only downfall was our DJ. He didn't play our play list that we created…he played a few songs off of it, but the rest I'm not sure where they came from. We booked the cannery because they honored law enforcement and gave us 50% off the total bill minus flowers and photography.

Kiersten T.

Married on 01/20/2023

Beautiful!

We had my wedding at the Cannery Yesterday and everything went perfectly! My wedding coordinator, Brittany, was awesome and so very helpful. She answered all of my calls and texts and any questions I had. She helped us set up and take everything down at the end of the night. The food was delicious and the DJ was great. It went very smoothly and we had a great time! Thanks to the Cannery Staff and Brittany for making my day amazing!

Courtney P.

Married on 01/07/2023

Amazing experience on the most wonderful day of our life.

Day coordinator Michelle,DJ Derek, both bartenders, chef(s) and the entire staff that worked our wedding were amazing. The appetizers and main meal were delicious. The deserts were to die for. The drinks were great and music was on point. We couldn't have asked for a better venue and day. All of our guests are still talking about how great everything tasted, the fun they had on the dance floor/ photo booths. Thank you again to all for such an wonderful experience.

Stacey B.

Married on 01/29/2022

The Best Day of Our Lives

We got married at The Cannery in January 2022 and could not have had a better experience. During the initial stages of planning the entire team was extremely responsive from answering all of the questions we had to setting up our rehearsal dinner. Thank you Barb, Joanne and Elizabeth! We utilized all of the vendors offered by the venue (Jammin Beats, Mary's 4Ever Flowers & The Bakehouse) along with their recommendations for outside vendors (Weddings by Ray & Bishop Richard) and couldn't have been happier with the services they provided. Mary is so sweet and really takes the time to understand your vision for the big day. We had several last minute changes to make due to cancellations and she was extremely flexible with everything we threw her way. As far as the wedding day goes, we couldn't have asked for anything better. We were assigned Danielle as our coordinator and she was the absolute BEST. The weekend we got married there was a nor'easter that threw a wrench in all of the travel plans the majority of our guests had coming from LI. Danielle was so understanding of the last minute changes we had to our guest list and made sure we didn't worry about anything. An hour before our ceremony started, there was a major power outage in the surrounding 3 counties. Danielle and the entire team at the Cannery handled the situation so well, I didn't feel an ounce of stress. They lit all of the fireplaces to keep our guests warm, brought out snacks and coordinated to pick up a generator so our night wouldn't be ruined. Thankfully, the power turned back on half way though our ceremony which really just left us with a great story. The rest of the night went off without a hitch and Danielle made sure we had everything we needed to enjoy ourselves. She even went above and beyond to regularly check on my pregnant sister and make sure she always had something to drink. At the end of the night, she had everything packed up, giving us time to say goodbye to all of our guests. If you are looking for a beautiful venue with great food and exceptional staff, I highly suggest the The Cannery!

Michele M.

Married on 07/17/2021

Coordinator Danielle was fantastic

Danielle, the coordinator, and her team were fantastic. Danielle was right there helping to set up and made sure everything ran smoothly. We had a small issue with a vendor outside of Cannery and she was right there correcting it. At the end of the night, everything was packed up for us. She did an amazing job.

The chapel was set up very pretty. Danielle was in constant contact with the officiant and made sure everything was in place. The food at the reception was delicious and was served hot. There was a shuttle to take you back to your hotel at the end of the evening which was great.

Leah P.

Married on 06/11/2021

If you're looking for a unique and rustic venue, look no further.

The Cannery was the first venue we toured, and immediately knew it was the one for us. No explanation is needed about it - it's just absolutely stunning. The grounds are extremely well-kept, and the new outdoor patio bar and ceremony space were a huge plus! It was exactly what we were looking for, for our romantic-vibes wedding.

The Premier Wedding Events crew (Dave, Cindy, Barb, Joanne + many others) were so helpful and accomodating throughout all of the postponed dates. Dave worked with us from start to finish - was super honest the entire time about what we could expect with all of the mandates, and took the time to have detailed conversations with us. We were so anxious leading up to the day, but he was reassuring throughout it all, and it all worked out perfectly.

The rehearsal dinner at The Mason Jar matched our entire esthetic - the food was awesome, it was incredibly organized, and was the perfect kick-off to our wedding weekend.

The bridal suite that's upstairs in The Cannery looks like something out of a magazine. There's enough room and seating space for about 100 people - the different hair and makeup stations made everything so seamless the day of (and it made for the best pictures!) The Cannery itself does not need much, but the staff took my vision and absolutely executed it - I cried when I saw it for the first time all set up! The food was great, the bartenders were amazing and the shuttles were so helpful at the end of the night. Oh, and my friends still talk about how good the cupcakes were from The Bakehouse!

10/10 - would recommend this place over and over again. Thank you again, Dave and everyone there - you helped make our day amazing!

+ 4

photos

Briana N.

Married on 10/19/2019

Amazing venue

Just celebrated my wedding ceremony and reception at the Cannery. The chapel is adorable and cozy, and the reception space is amazing. I've gotten so many compliments on the space, the food, everything! If you're interested, book fast!! The Cannery is busy (because it's perfect)!

Allion

Married on 03/24/2018

We held CNY Mom Prom at The Cannery this year and absolutely loved the set up! We have always had CNY Mom Prom at Dibble's Inn and are very thankful to work with Dave, Joanne, Pam, Barb, and Renee. Pam helped us in The Cannery this year and was very accommodating and full of great ideas to help us set up. I cannot say enough good things about her! The food was delicious, the desserts - cupcakes and brownies - were outstanding and the whole entire staff was so wonderful, polite, and full of smiles! Thank you so much for making our event the best we've had yet!

Christine

Married on 02/03/2018

February 3rd was the day of our daughter Stephanie (Mesmer) Wigtons wedding. It was truly one of the best days ever! Annalee Stirpe our wedding coordinator made the wedding venue a "magical winter wonderland". She helped us immensely with all of the special details to make our day so special. All of the decorations we brought in were placed exquisitely on each table and with the floating candles lit just made it all so warm and inviting. I cannot say enough about The Cannery. From the Hors d'oeuvres, to the champagne fountain and the frozen gelato. Let's not forget the delicious food and baked goods. All of our guests were raving about it. Whether it was friends or family, they all had an absolutely wonderful time.

I recommend The Cannery for your next event. You will be amazed. The staff was exceptional might I add.

Thank you again! It was an awesome day!

Jessica

Married on 12/31/2017

First of all, Penny is amazing. She was my assigned wedding coordinator and I couldn't be more grateful. .I absolutely adore this woman and cannot say enough wonderful things about her.

Aside from Penny, working with Barb and Dave was fantastic. They're such fun and kind hearted people. Dave was there the day of my wedding making sure everything was perfect. When planning a wedding ( and being a perfectionist) it's so great to work with other perfectionists and that is exactly what Dave is. He made me feel so confident in his staff, the venue, and even a little better about the outside temperature (NEGATIVE 26 that night). He even made sure the outside fire pit was lit. It was a beautiful touch that was appreciated by many!

Six months later people are still talking to me about the food! The butternut squash raviolis are heaven! And the cauliflower gratin was my favorite. My dad, foods biggest critic loved the prime rib station! Just wait until your food tasting! It's soooooo much fun! Go hungry because you certainly will leave with a full and happy stomach. The food was warm, delicious, and just beautifully prepared. The bartenders were so happy and just funny! All of the staff went above and beyond for us. I couldn't have asked for anything more.

Our guests had a blast. And the champagne fountain was the icing on the cake!

Speaking of cake…. Makenzie, the pastry chef is just wonderful. We were able to customize our cake and cupcake flavors. Go to her with an idea, she'll make it a reality.

I totally understand how big of a decision this is… I recommend Dave and his incredible staff Dibbles/The Cannery with my whole heart. This was the best day of my life and it wouldn't have been possible without each and every one of them.

+ 7

photos

Emily

Married on 12/09/2017

We were sold on the vision at Cannery even before it was completed! It was the perfect rustic venue for our winter wedding. Being able to get dressed in the salon, walk right down to the chapel, and then walk directly into the cocktail hour made our wedding day stress free! Holly, our coordinator executed our vision for decor perfectly, adding touches we didn't even know that we needed! She was always responsive, and made the whole weekend go flawlessly! It was like she could read our minds. The food was DELICIOUS, the venue was gorgeous, and the staff was amazing! Thank you again and again!
Emily Nielsen & Jarett Stuart
December 9, 2017

Becky

Married on 11/25/2017

Dave was able to sell us on his vision for the Cannery before it was even close to being done! Everything he promised was delivered, from the shuttle services, to the admission to Lava at the Turning Stone, to the vendors within our budget! Holly was the BEST wedding coordinator we could have asked for! She knew exactly what we wanted, and executed our vision perfectly...something I as the bride was with OCD was a bit worried about! It was like she could read my mind. The additional touches she added were perfect as well. The wedding rehearsal, ceremony, and reception went flawlessly, and she had us completely at ease the entire time! Being able to just show up and pick up our belongings a few days later left us able to relax and enjoy our first day as newlyweds. I cannot say enough about how FABULOUS she is!

Nicole

Married on 11/11/2017

The Cannery helped all of our dreams come true this past weekend! The food was delicious and the staff was wonderful! Thank you so much!!! Everything was perfect!

Rachel

Married on 11/05/2017

We had the most perfect day thanks to the staff at The Cannery! Heard nothing but great things from the venue, to the dinner, the dj, dessert, late night pizza and the shuttle! Renee was so flexible and attentive to our vision! Highly highly recommend this place for any wedding!

Laura

Married on 09/18/2017

Absolutely fabulous venue! Holly and the rest of the Cannery staff did a fabulous job. Everything was spectacular! I highly recommend this new and stunning venue. From the beautiful fenced in grounds, walkways, fire pit, outside courtyard for ceremony and then mingling after, to the chapel being right there in case of rain.. The huge bridal salon to have hair and makeup done on site with mimosas was such an added bonus! Their wedding packages take the stress out of booking many different features, as they will do it all! I can't say enough about this "all inclusive" wedding venue!

Laura

Married on 09/16/2017

Absolutely fabulous venue! Holly and the rest of the Cannery staff did a fabulous job. Everything was spectacular! I highly recommend this new and stunning venue. From the beautiful fenced in grounds, walkways, fire pit, outside courtyard for ceremony and then mingling after, to the chapel being right there in case of rain.. The huge bridal salon to have hair and makeup done on site with mimosas was such an added bonus! Their wedding packages take the stress out of booking many different features, as they will do it all! I can't say enough about this "all inclusive" wedding venue!


Kristen

Married on 07/29/2017

We had our wedding here on Saturday and it was beyond perfect! The venue is absolutely stunning, we had exceptional service and the food was delicious! Everyone is still raving how unique and beautiful it was. They keep stating it was one of the best weddings they have ever been too! We want to give a HUGE thank you to Joanne, Barb & Dave for helping us plan the best day of our lives. Everything was absolutely on point! Anything we needed you did, no questions asked! Thank you so incredibly much! We absolutely recommend this venue for your wedding day!!
Are you interested?
Send a message