Reviews
5.0 out of 5 rating
Quality of service

5 out of 5 rating

Average response time

5 out of 5 rating

Professionalism

5 out of 5 rating

Value

5 out of 5 rating

Flexibility

5 out of 5 rating
100%
Recommended by couples
11 User photos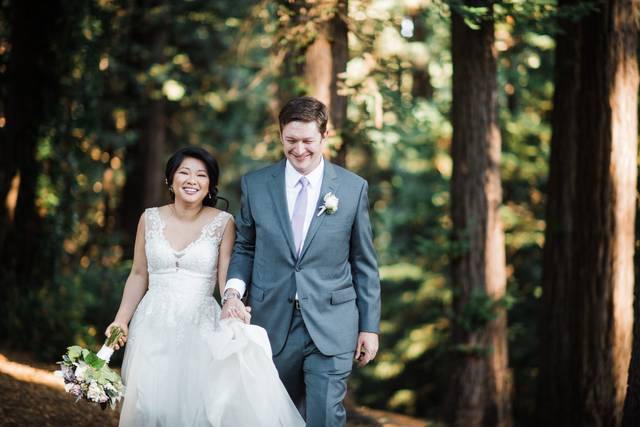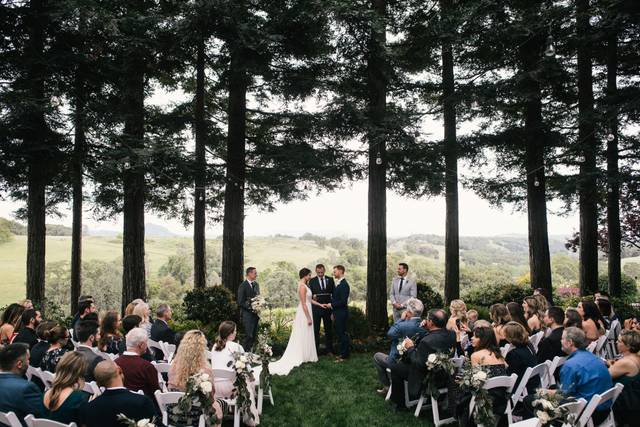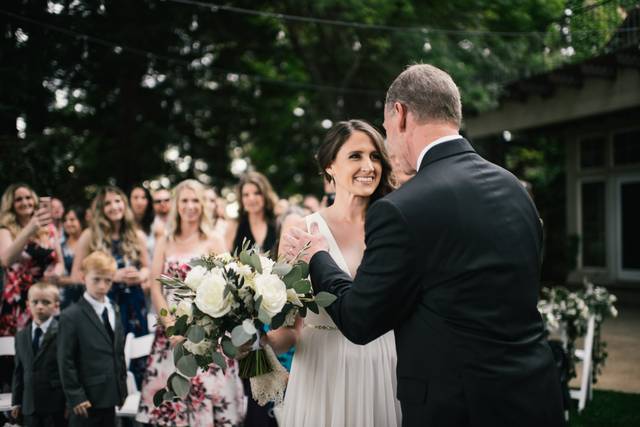 + 7

photos
Mike P.

Married on 04/09/2021

Teresa K Photography

We are so stoked we had Teresa and John shoot our wedding in September 2019. The photos turned out amazing! Teresa's vision of the photo she wants to capture is incredible, even if it means lying on the cold, wet, sandy ground to get it. Teresa and John worked really well together and they were so personable with everyone, which helped add to the day. Look no further for a professional, yet fun, and very talented photographer.

Justin L.

Married on 02/10/2021

We couldn't be happier with the results

From our first interview over Skype to the delivery of our final photos, Teresa was the perfect combination of professional and personable, and she did far more to help than just take photos.

During planning, she offered timeline advice to ensure we had considered potential complications, and she was always transparent with her pricing. During the wedding itself, Teresa and her second photographer were awesome. We had three events across a full 13 hour day, and Teresa's team took photos almost the entire time. More importantly, Teresa kept us motivated so we could look our best in the photos.

The final photos were wonderfully composed, well-exposed, and vibrant. I would highly recommend Teresa for anyone who needs an event photographer.

Marie R.

Married on 10/12/2019

Simply the Best!

Teresa is simply amazing! She is everything you would want in a photographer and more. She is sweet, fun, funny - oh my gosh so funny, she makes you feel at home and at ease even when you are nervous! She is so stinking good at what she does. She knows how to get the right shot at the right time. She takes everything into consideration from colors to lighting to background all while having a completely normal, best friend type conversation with you. You are completely clueless that she is creating a masterpiece while you are chit chatting and have some pics taken.

I was so nervous on my wedding day and Teresa came in and did her thing. She made me stop and breathe and relax! She posed me to look my best in every photo - like literally, every photo! She is a personal stylist and photographer in 1! And it's not like she only did that on our wedding day either, we had her do our engagement photos first as like our "trial" but she was incredible, constantly moving us around so that each shot would be natural but flattering. Our photos are amazing we were and are still thrilled!

I literally have recommended Teresa to everyone I know that is getting married. I have had so many friends and family members ask me who did our photography because it is absolutely gorgeous. We could not have asked for anything more, Teresa is fabulous. If you want the best, you are getting the best with Teresa.

One tip for future brides, If you select Teresa, a month or so before the wedding she will send you a form to fill out, it's like your ultimate picture list. Make sure you write down every single picture you absolutely want. Google it, pinterest it, ask friends etc., and work on that list and make sure you know it! Then, if you can, have someone (family or friend) help organize folks to get through the poses faster and make sure that person has the final final list as well as Teresa. It helps immensely!

Are you interested?

Send a message

Pamella L.

Married on 06/15/2019

Best photographer ever!

She did an amazing job at capturing our special day. She was also great at directing my very large wedding party! Truly amazing.

Terr A.

Married on 06/09/2018

Beautiful pictures, assertive, and smart!

Teresa K gets it! We absolutely loved having Teresa as our wedding photographer. She is clearly passionate about her work as it shines through in her beautiful pictures. We highly recommend Teresa as her professionalism and delivery of great pictures was exactly what we wanted! Thanks Teresa!

Meghan

Married on 05/12/2018

5 stards is not enough for Teresa! She literally gets down and dirty! During our wedding, she was in bushes, literally straddling wildflowers on a hillside so she could get that perfect shot, and also keeping the bride calm when others started to stress her out. Everyone felt so comfortable in front of the camera and thats because of Teresa's witty commentary and outgoing personality. She and her partner Jon work really well together and make a great team. If our engagement pictures are any indication of what our wedding pictures will look like, we are going to be so incredibly happy! She is truly an amazing photographer!

Lisa S.

Married on 05/05/2018

Beautiful photos and Amazing service

I can't recommend Teresa and her team enough. Since our wedding, we have had many friends (who used other photographers) be disappointed in their wedding photos because their photographer didn't shoot what they thought they would. Teresa, however, met with us before our wedding to find out what people or items we wanted included in our photos. She got to know us a bit, so we all knew exactly what to expect. The photos turned out AMAZING, and we look through them constantly.

Ryan

Married on 10/21/2017

Teresa and her assistant Jon were absolutely AMAZING for our wedding up in Foresthill, CA. She was extremely accommodating and made my wife and I feel at ease throughout the entire process. The end product was everything we could have asked for and more. She captured every aspect of our big day (and even some things we missed!). I would highly recommend her to anyone for their wedding and engagement photography.

Michelle W.

Married on 10/07/2017

Nothing but the best

Teresa is the best combination of professional and personable. She makes you feel like a friend and knows how to capture all of those intimate moments you wouldn't remember.

Morgan

Married on 09/30/2017

I knew that if my fiance, at the time, had a good feeling about Teresa then we needed to book her ASAP! Teresa was recommended to me from two professional photographers and if you are reading this to determine if you should book Teresa then yes do it! We felt comfortable with Teresa from the first time meeting with her to the day of our wedding. She is prompt and very organized. Being an event planner professionally I know how events go logistically, so I knew I needed a photographer to keep everyone in check and on time! She did just that and we actually were able to spend more quality time with our guests which you will appreciate as a bride! Make sure you complete her survey and shot list in advance. You need to seriously think about what photos you want the day of and not wait till the last minute to give your shot list your attention. These photos are your only tangible memories from your special day. Do NOT try to go cheap on a photographer, you will get what you pay for, trust me (heard from other brides)! Teresa is VERY valuable especially since she already comes with a second shooter, who is AMAZING as well! What I appreciated most about Teresa was when she continually told me and my wedding party to close your eyes, take a deep breath, and smile! She truly made me remember every detail of my wedding day and to soak it all in... from the breeze, the scenery, the temperature and smells! I would book Teresa over and over again (not that I plan to get married again, but you know what I mean). Thank you!

+ 4

photos

Amanda

Married on 09/02/2017

Teresa and Jon did an incredible job photographing our wedding. They went above and beyond to capture the essence of the day. They listened to what was important to us and delivered. The record breaking heat of the day didn't slow them down one bit! We would highly recommend them as photographers for any special moment you would like captured.

Karri

Married on 06/17/2017

Teresa was amazing. I was in love with her work before we even talked to her. When we finally did get to talk to her my husband and I connected with her extremely well. I knew then that we had made the right choice. On the day of our wedding everything went very smoothly even though we were running behind on our timeline. Even though we had people pushing an pulling us in every direction Teresa kept us calm and knew that our pictures were what were most important to us. She was very flexibly with all of our requests, as we had a lot of family that we don't get to see very often in attendance. We also had a pretty intense situation arise when all the while Teresa kept me calm and got both of us back into the right frame of mind! We recently got our pictures back and I am so in love!!!!! Worth every penny, I would recommend Teresa to anyone I know in need of photography services, especially for their wedding day!

Kate

Married on 05/06/2017

Teresa is by far the best choice. She captures all the moments you would forget if it weren't for the film. She is not worried about herself in this day, only you. At our wedding she dropped to the floor to capture our first kiss from below she leaned into a fountain and got wet, all for the shot. Trust her. It was spectacular, and always knows how to get you to laugh. She is a speed demon, and it works in your favor, you have so much extra time to spend with your guests, and you get all the photos you want. Teresa went above and beyond with our wedding photos. All in all you cannot go wrong, She just does a beautiful job. Worth EVERY penny!

Alexa

Married on 10/22/2016

Teresa is simply amazing! From the beginning I knew I wanted her to be my photographer for my wedding. I could tell from her portfolio of work and her personality that the photographs would turn out beautiful. I am so happy with my wedding day photos and it is all thanks to Teresa and her awesome work ethic. I would definitely recommend her to anyone!!

Rebecca

Married on 10/15/2016

Teresa was amazing to work with and her photos are amazing. It absolutely poured during our outdoor ceremony and she still captured incredible photos!

Katie

Married on 09/03/2016

Teresa is AH-mazing! Choosing a photographer for your wedding is one of the most important choices you will make. You should think about artistic style, vibe, and the fact that this person will be with you for 8-12 hours on one of the most chaotic, stressful, exhilarating, fun, emotional (insert all the adjectives here) day in your life. Let me repeat, Teresa is AH-MAZING!

Teresa was on our venue's recommended vendor list and they used several of her photos to showcase her work at their venue (previews!). I was initially drawn to her both as a person (based on her website descriptions) and as a photographer as I was researching portfolios and styles (PRO TIP: totally look at vendors websites - how they are set up and what they showcase, it is indicative of their working style!) I loved all of the sweet candid moments as well as the dramatic award winning photos. I felt like it was a great combination. (Boy was I right!)

We met with her over Skype (we had a destination wedding) about 7 months prior to our wedding. She was friendly, quirky and honest with everything. She also gave us a lot of advice about how to structure the day time-line and how and who to choose for our DJ.

She has a partner (Jon) with her on the wedding day to help capture all of the expressions and reactions. It was so reassuring to have a wonderful photographer who was also familiar with our venue. Their work is absolutely stunning. She is the real-deal and one of the best photographers ever-ever. She meshed well with our entire wedding party (super important for me) and she was committed to getting the craziest and most wonderful shots. We loved loved loved having her on our "team" and totally recommend her and Jon to you. Honestly, it will be one of the best decisions you will make. Promise.

Edward

Married on 06/26/2016

You can't go wrong with Teresa K. If you're not sure, meet with her and discuss what you want and what your concerns are. I can promise that she'll bring the same level of enthusiasm and the same gung-ho attitude to photographing your wedding that she brings to the initial meeting.

Brandi

Married on 05/14/2016

Teresa is absolutely amazing!!! We hired herfor our wedding last May at the Grand Island Mansion and she did not disappoint. Our photos turned out beyond gorgeous! One thing that really stands out about her photos is that she has such a great eye for capturing little moments of your wedding that are so precious. Her images evoke emotion and tell a story, It is just simply beautiful. On top of taking amazing photos she is so fun to work with. She makes you feel completely comfortable and if she sees a great shot she goes for it! I highly recommend Teresa to anyone looking for an amazing photographer and one of a kind photos.

Jibraun

Married on 02/28/2016

Teresa K exceeded every hope, wish and expectation my wife and I had going into our wedding planning. What we received in service and in quality was far more valuable and appreciated than any other package/vendor we'd seen or considered. Teresa is a fearless and fun-loving woman with a clear passion for what she does. We LOVE the photos she captured and seeing them makes us want to do it all over again! Theresa K is the BEST!!! -J&T

Connie

Married on 10/24/2015

Teresa did the photographs for my sons wedding a year ago and we could not have been happier with the results!! They were stunning!! She was a pleasure to work with during the wedding and I appreciated her professional manner and organization to get the amazing shots she did. I ordered a photo book and had questions as I went through the development of it and she was immediately available via email to walk me through the creating of the beautiful book that I got. I love it!! She is a treasured memory of the beautiful day of my son and his new wife!! I can. It recommend Teresa enough!! She is creative and thoughtful in all she did! Thank you Teresa!!

Mike

Married on 10/17/2015

Teresa made our wedding. She. Made. Our. Wedding. Her and her awesome assistant not only took the most gorgeous photos of us, the prep, the first look, the ceremony, the families, the dancing, the cake, but they managed to calm us, put us at ease, and almost be the "wedding planners" themselves!

My wife and I are so grateful we met Teresa, while she was shooting our good friend's wedding. And we were completely taken with how she rolled her sleeves up and got shots that no other photographer would get. When we saw their photos, we didn't wait more than 5 minutes before we contacted her to shoot ours.

The fact is, photographers can be a dime a dozen. They all know how to shoot, and hopefully focus, and where to place a camera. But i have never seen better wedding photos than what Teresa shot for us, and our friends...

Yet, that's not what made us fall in love with her.

It was how she was with us. The kind of wonderful person she is. How she worked with us for months leading up to the big day. How she held our hands and actually CARED about what we were doing. Her kind of commitment is so rare. And we feel like the luckiest couple in the world to have had her.

My wife and I proud to call her our friend now, not our wedding photographer.

Jennifer

Married on 10/10/2015

My husband and I hired Teresa for our outdoor wedding on the shore of Lake Tahoe this past October and we could not have been happier with the service she provided. She was extremely easy to work with and open minded. She was diligent in ensuring our shot list was covered. The lighting conditions for taking photos were not ideal as the wedding was in the middle of the day and the reception was in a covered seating area. However, all the photos turned out great. Not only that she and her assistant Jon would go above and beyond for the perfect shot (this includes bushwhacking, bouldering, and even wading around in lake Tahoe with their expensive camera gear - if that's not sacrifice then I don't know what is!). If your bridesmaids (or groomsmen) were no where to be found she was there to make things right (and was there to talk you through properly cutting a wedding cake so that it remained structurally sound). We are so happy we hired her and would recommend her to anyone!

Stephanie

Married on 09/26/2015

Teresa is AMAZING!! She is so responsive with any questions we had regarding our engagement photos and wedding. She is not afraid to get dirty to get the best photos possible. Both our engagement and wedding photos were taken near bodies of water, Teresa got in the water on both occasions!!! She would do anything to get the perfect photos and those photos were by far my favorite!! I would highly recommend her, she is so down to earth and the best to work with. She has great ideas on what photos to take and makes it fun. We would definitely recommend her and would book her again!

Lesley

Married on 09/12/2015

Teresa K was such an amazing photographer, both for our wedding and engagement session. From our very first consultation meeting to the last moment of our wedding, she was so supportive and accommodating. I texted and e-mailed her hundreds of times and each time, she was very responsive and so helpful. Her photography skills are unparalleled and I love that she focuses on capturing raw, organic moments. There's nothing she wouldn't do to get that perfect shot for you to look back on for the rest of your life. Sometimes it can feel awkward to have someone photographing and zooming in on you, but Teresa made us feel 100% comfortable the entire time. My wedding day went by in a blink of an eye (it was a blur too!) and I remember thinking to myself, "I wish there was a pause button for life right now so I can fully appreciate everything going on around me". Well, Teresa's photos did just that for me - I was able to look back on how beautiful the day truly was and I got to see all those little moments I missed in the haze of it all. I am absolutely in love with our wedding photos and I'm so glad I made the decision to have Teresa K Photography capture our special day. I think so highly of Teresa and will always recommend her!

David

Married on 08/08/2015

Teresa's photography turned out beautiful!! She caught every moment, and captured all the natural beauty of the venue and of all of our guests! Through her photos you can really feel the excitement and the fun filled atmosphere of our special day!! Teresa was amazing!! No fear of getting down and dirty for the right shot, and she fit right in so well with the rest of the family, we hardly knew she was there! Great job Teresa!! Cierra and I love you!!
Are you interested?
Send a message