41 Reviews
Recommended by 98% of couples
Quality of service

4.9 out of 5 rating

Average response time

4.9 out of 5 rating

Professionalism

4.9 out of 5 rating

Value

4.9 out of 5 rating

Flexibility

4.9 out of 5 rating
8 User photos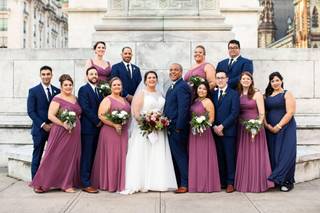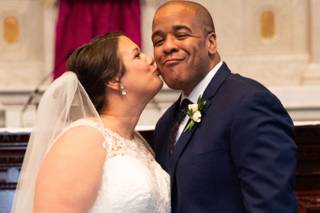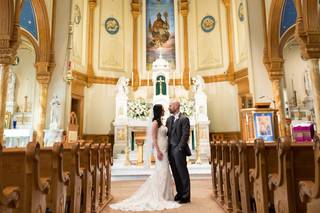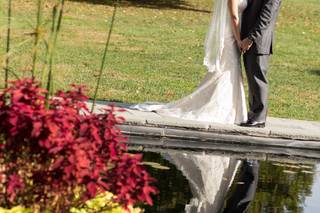 + 4

photos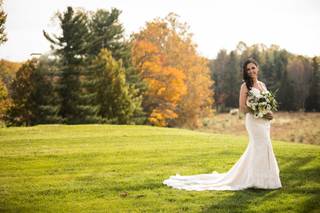 Melina D.

Married on 02/22/2020

Small wedding

Tara was absolutely amazing. She arrived early and helped me make some quick last minute decisions when I needed guidance. She is so kind and was great directing myself and the family. We will use her again any chance we get. I highly recommend her!

Michelle

Married on 06/22/2019

Amazing experience

Tara was so great to work with. She has a wonderful personality and is a talented photographer. She did a fantastic job!

Rachel S.

Married on 03/15/2019

Blessed to have Tara!

Having Tara be our photographer was one of the best decisions we made leading up to our wedding! She was the perfect combination of laid back and professional. Tara helped edit our timeline, guided us through the day keeping us all moving through a tight timeline and gave great direction - all while being incredibly sweet and cool as a cucumber. Tara also heard what was important and what wasn't. We also got our first batch of pics back within a week!! Have Tara shoot your wedding - you won't regret it!!

Are you interested?

Send a message

Gina

Married on 11/04/2017

Tara did a great job capturing every moment on our wedding day. We are so happy with our photos. She was always easy to contact and very responsive. It was a pleasure to work with her.

Hilary

Married on 10/07/2017

Tara is easygoing and professional, and her photos are better than I hoped

Alex

Married on 09/22/2017

Tara did a wonderful job! Her portfolio already showcases the quality of her work, but we were most impressed by her flexibility, experience, and leadership. We have have a special needs brother(in-law) who was not able to be at the wedding. Tara was flexible enough to come between the ceremony and the reception to get special photos with our brother(in law). It truly meant a lot to us. Tara was able to help take a lot of pressure off of us because of how independent and experienced she was. Tara was a joy to work with and we would recommended her to our friends.

Jordan

Married on 09/16/2017

I honestly can't imagine how the memories from our big night could have been captured any better. It's obvious that Tara really loves her job and takes pride in her work! She is so easy going which is a huge plus when you're already stressed out for your big day lol. She even got there early to look over the property to find the best locations for our pictures. Thanks to her attitude and professionalism it made the whole process so much fun. If you're looking for a photographer for your big day, look no further. We love you Tara! Thank you!

Tara Hope Photography's reply:

You guys are the best!!!

Thomas

Married on 07/15/2017

Tara was truly amazing to work with for our Rehearsal Dinner in Baltimore in July, 2017. She was very easy to get on the phone to talk about ideas before hand, her pictures were really nice (especially the candid ones), and she stays in close touch after the event to help you relive the event with albums/downloads. Friends and family have commented how good the pictures are. Would not hesitate to use Tara again!

Heather

Married on 01/29/2017

Tara is not only an amazing photographer but a wonderful friend to our family. She photographed both of my sisters weddings and I always dreamed that she would do mine. I contacted Tara on the January 22nd and asked if she could photograph our wedding on the 28th, only 6 days later. She was available. My sisters also had Tara at their weddings and from that we've had friends and friends of friends hire her for their weddings. You can normally find Tara on the floor or in a weird spot capturing the best picture ever. Everyone that has used her services has been very pleased. I look forward to seeing Tara again in the future. We can't thank her enough.

Dave

Married on 11/25/2016

Everything you could want or need in the way of a photographer is here with Tara Hope Photography....creativeness, professionalism, experience, friendliness, quality photographs. It was a pleasure and a joy to work with Tara as she brought innovation and unique skills to us. My new wife and I, along with our kids, grandkids and friends and family, were expertly photographed as we celebrated our extra special event.

Kimberly

Married on 11/12/2016

Tara did an absolutely AMAZING job with both our wedding and engagement photos. She is incredibly professional and takes beautiful pictures. She truly captured every moment at our November 2016 wedding. Every single picture makes me smile. I can't recommend her enough.

Tara Hope Photography's reply:

Kim you're too sweet. Thank you for the review! You and Mike were GREAT to work with. Hope to see you in front of my lens again soon:)

Richard

Married on 07/09/2016

I first met Tara when she photographed my friend's wedding in 2013. The pictures from that afternoon looked like something out of a fairy tale. I knew when we started planning our own special day that Tara would be our number one choice. Luckily for us, she was available and willing to travel the few hours from Baltimore to our wedding in New York City.

The quality of Tara's work speaks for itself. Just take a quick look at her website and you'll see photographs that look like they came right out of a bridal magazine.

What you can't see by just looking at the photographs, however, is Tara's kind and warm spirit. She goes about her work in a very professional yet gentle way that brings out the best in her subjects. I am terribly self-conscious about being photographed and not good at all with posing for formal pictures. But Tara's mostly documentary style of work captured so many of the day's best moments and we are so grateful we had Tara and her excellent 2nd photographer, Colleen, to capture it all. (On second thought, maybe you CAN see that by looking at the photographs--all those smiles are genuine!)

Mike

Married on 05/14/2016

Tara did an amazing job with our wedding! She gave us some fantastic pointers and suggestions and came to the table with some great ideas! Tara worked so well around our schedules and worked with us on all our photo ideas!

Tara definitely has the experience we were looking for and did an astounding job at our wedding. She had no problem wrangling our rowdy guests and getting the best pictures possible!

Kathryn

Married on 05/14/2016

Tara was wonderful! When we realized it would be raining on the day of our wedding, she did some research and scouting to find a different picture spot with some coverage. However, she was also very accommodating and happy to stick with our original location and didn't mind that we were getting rained on! I would definitely recommend Tara!!!!

Megan

Married on 04/23/2016

Tara photographed my sister's wedding almost 10 years ago, and captured my favorite photo of my sisters and me. I was thrilled to have Tara with us on my own wedding day. She met with us a few times before the wedding to scout out the location, discuss different photos we were interested in, and to discuss timeline of the day. My fiancé and I never take photographs...and we hate being photographed...so we weren't thrilled about the whole idea, but we knew we wanted gorgeous pictures of our big day. Tara has a way of making you feel comfortable, and gave us tips of how to stand, touch, and move to make us more photo friendly. She found amazing and unique locations around our gorgeous venues to take our pictures, working with the lighting and funky architecture to set up amazing shots. She worked with us and our family, and all of our broken family drama so patiently and with tact. Our wedding day photo shoot was much more enjoyable than either of us had imagined, and we can't wait to see how the photos turn out!

Tara is a master at her craft. She was a pleasure to work with from the time I made first contact to the day I received my pictures. She knows how to truly capture some great memories that I will always cherish. I have received several comments from friends and family about how beautiful the pictures came out and that we had a great photographer. You won't be disappointed with Tara!

Tara was an amazing photographer. She is truly an artist and captured our wedding day beautifully! We are so grateful that we have amazing pictures to share with our family and friends for years to come!

Shannon

Married on 10/12/2013

Professional, talented and friendly are just a few words to describe Tara Hope Photography. From our initial meeting with her we felt at ease and knew photographs of our most intimate moments would be captured in a beautiful manner. She was punctual, courteous, at highly experienced. We are extremely pleased with the services we received and recommend her to anyone. My husband and I look forward to working with her again in the near future in whatever capacity we may need professional photographs. Thank you Tara.

Shannon

Married on 10/12/2013

Although Tara was not originally scheduled to shoot my wedding day, she was truly a dream come true! She stepped in graciously, adapted to the situation, and was attentive to the needs of my husband and I. She responded quickly to numerous emails and was always available to answer any questions we had that popped up along the way. In addition, Tara was punctual for every meeting we had, something my husband and I both value in a vendor. She was receptive to ideas posed by us, but also offered up many creative ideas of her own which we loved. She is friendly, positive and made me and all my guests feel welcomed and at ease throughout the day. We thoroughly enjoy working with Tara and recommend her services to anyone seeking breathtaking photos for any occasion.

Tara Hope Photography's reply:

Thanks you Shannon! Such sweet comments;) It was such a pleasure to capture your big day for you!

Mary

Married on 09/21/2013

Amazing pictures from our big day! I am constantly looking through our wedding photos remembering what an amazing day it was :o) Thanks Tara for capturing so many great moments!!!

Mary and Tim

Tara was awesome! My wife and I were her first same sex couple and you wouldn't have known any different. Tara is so sweet and professional in everything she does. I have received so many compliments about our photos. Friends have asked for her contact information for their upcoming wedding! Her work is unique and beautiful. We had a very small wedding and the one thing I wanted to really invest in was photos. I am so glad we invested in Tara Hope Photography. My favorite photo changes everyday because we have so many wonderful shots! Thank you Tara!

Ashley

Married on 06/22/2013

Tara is awesome and does amazing work! I have had so many compliments on how gorgeous my pictures are and how much they loved my photographer! Tara is such a sweet person and will make sure your pictures turn out beautiful! My husband and I were highly satisfied with her work and would definitely recommend her to others!

Lisa

Married on 09/16/2012

This photographer is absolutely amazing works well with you and can envision what your wedding will look like even before the day! Very easy to work with and flexible to work with what you need. She got every photo we wanted and then some. The quality of work is outstanding 10 out of 10 stars. I will always use Tara Hope Photography for all my events that require someone to capture my memories that will last a life time

Kate

Married on 09/15/2012

Tara was such a joy to work with, and I am so pleased that we had the opportunity for her to capture our special moments on our wedding day. From the start, Tara has been professional, courteous, and flexible. Our photography package included an engagement session, which proved to be a great way to form a wonderful working relationship with Tara, as well as getting more comfortable with being in front of a camera. Our pictures turned out beautifully, thanks to Tara's directive, yet laid back approach.

Tara has been incredibly flexible to work with, which was greatly appreciated to an often stressed bride and groom! For example, rather than a guest book, we asked for a large photo for guests to sign. Tara created the most beautiful print for us, and even provided us with a test copy so that we could ensure that we bought the right markers for the job. This was greatly appreciated, and shows how Tara truly cares about those she works with.

Tara exceeded all of my expectations on my wedding day. She portrays a wonderful balance of knowing when to provide guidance to capture a perfect photo, while taking plenty of moments to step back to capture the emotions of the day. She was incredibly responsive to our wants and needs during our wedding day, and made sure to capture every specific photo that we had asked for. She has a wonderful eye for photography, and her professional advice was greatly appreciated during the day. Aside from her gift of photography, Tara is incredibly funny and such a pleasure to work with. Her spirit made us very comfortable in front of her and the camera.

I am looking forward to the next event where Tara can capture our moments yet again! Thank you Tara!!



Hannah

Married on 08/25/2012

We love our pictures thus far and can't wait to see the rest. The pictures are a wonderful representation of our personalities and are exactly what we had in mind. Absolutely beautiful! We enjoyed getting our pictures taken and Tara really created a stress-free environment. Thanks, Tara!
Are you interested?
Send a message