Reviews
5.0 out of 5 rating
Quality of service

5 out of 5 rating

Average response time

5 out of 5 rating

Professionalism

5 out of 5 rating

Value

5 out of 5 rating

Flexibility

5 out of 5 rating
100%
Recommended by couples
Awards
5 User photos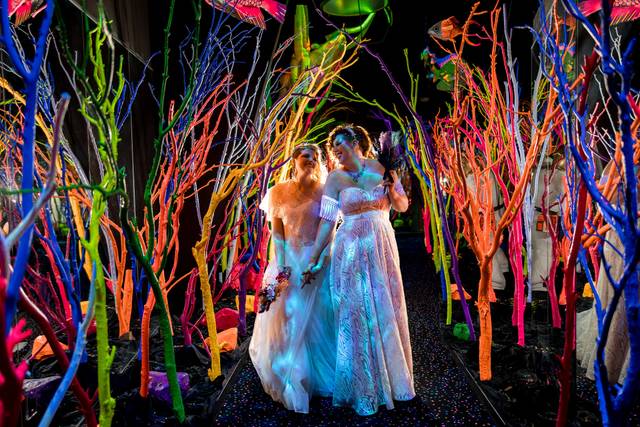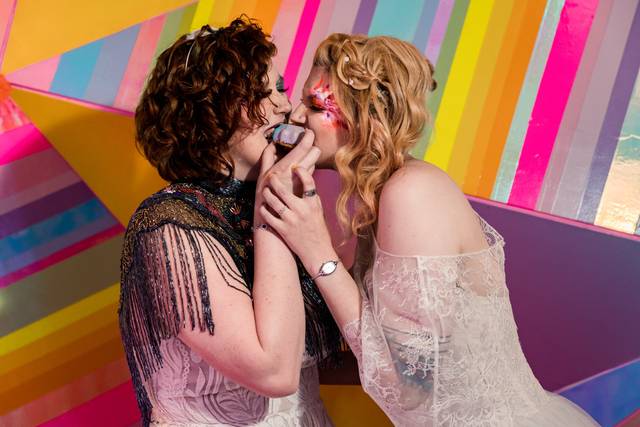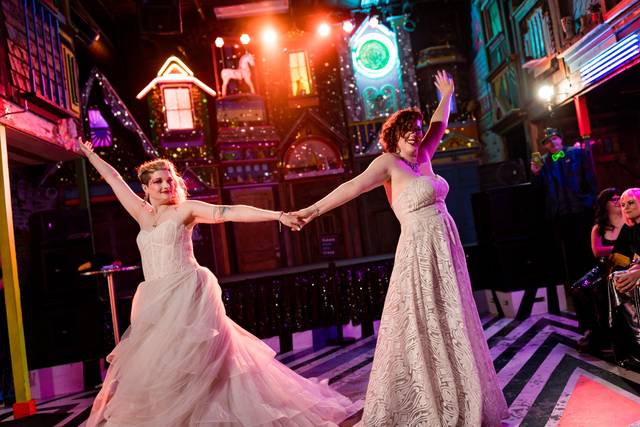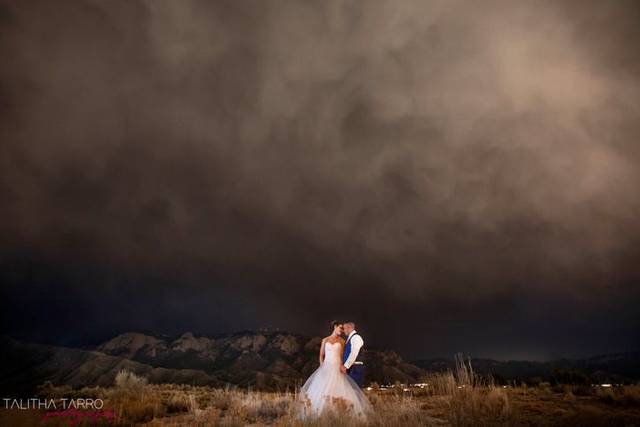 Featured

Gavin

Married on 07/14/2018

We are so happy that we choose Talitha to photograph our July wedding! She is simply the best and it is no surprise that she has tons of wonderful reviews. We didn't do an engagement session since we were planning our wedding from out of state and knew it was important to have the right person who could do an amazing job the first time working with us. From our initial contact, she came across as someone who is incredibly passionate about her work and very sweet and that carried through the entire time we were working with her. Talitha is exactly the person you want to photograph your wedding- someone who will care, who will be unobtrusive at the event, and who will deliver beautiful photos of your special day. She does such a wonderful job capturing stunning portrait shots outdoors. You want to have great photos of your wedding day even if that means spending extra for someone like Talitha - it's well worth it!

Brenda

Married on 06/06/2023

Incredible LGBTQ+ Friendly Vendor

Talitha is AMAZING. She's lovely to work with and her photos are beautiful. Great communication, responds to messages quickly and clearly, so kind, and was always on time. She created a day-of timeline for us that was so incredibly helpful to get our day set up and made it easier to finalize details with all our other vendors. At the wedding, she arrived on time and prepared, and throughout the night seemed to be everywhere. Our bridal party and guests all loved her. She brought an assistant (whose name I forgot in the blur of the night, I'm so sorry!) whose extra lighting made so many of the etherial looks in our photos possible. Talitha also recommended our videographer to us who we loved as well, so she has great leads if you're still looking for more vendors to work alongside her.

We had our wedding at Meow Wolf, which is an incredibly difficult/unique lighting situation, and Talitha handled it beautifully. We struggled to find NM photographers with any similar lighting in their portfolios, but we finally found Talitha's gorgeous nighttime shots and she assured us she could handle our venue. In addition to our lighting concerns, she also worked with us to slightly customize a package to better suit our budget and was easy to talk to about how we wanted her to handle specific difficult family dynamics that had a potential to impact the night (which they thankfully did not!).

We're one week out from our wedding so we just got the previews back, and they're INCREDIBLE. I thought I'd be lucky to get 5 photos in an entire gallery that I love as much as I love every single preview shot she's sent. I can't wait to see the rest, 100/100 I would recommend her in a heartbeat, BOOK HER!

Erika S.

Married on 02/07/2020

Definitely worth every penny! And more!!!

It was a joy to have Talitha as our wedding photographer. She was so helpful in the preplanning stages as to giving me a rundown and brainstorming how our day could go. This helped do much with coordinating our other vendors and timing. She was great with my groom who hates pictures! She is very patient and customer oriented. She had great ideas and was willing to change things up last minute to accommodate us at our event. Shes a 10 star vendor for sure!!! Looking forward to seeing all our pictures!

Are you interested?

Send a message

Allison

Married on 05/25/2019

Amazing photographer!

Talitha and her staff were so great to work with! She has such a good eye and knows how to set up the most amazing photos. She made my fiancé and I feel so comfortable and made our family photos go so smoothly. We are so happy we had her as our photographer at our wedding and would definitely recommend her for any event!!

Marcy

Married on 09/17/2018

Fabulous wedding photos

We had Talitha shoot our engagement and our wedding photos. She is professional, unobtrusive, quiet, and creative in her photo composition. We just received our wedding photos this week and we absolutely love them! She is wonderful. Many of the photos she took are so beautiful that we can't decide which ones to choose for our album. She is willing to do whatever it takes to get a great shot. Ours was a destination wedding with only 2 guests, so it was very intimate, and she captured every moment perfectly. Thanks to her, we will have gorgeous memories and photos to share. We would have no hesitation about choosing her again if we ever had the need for pictures.

Viviana

Married on 04/28/2018

Talitha is a wonderful photographer! I found her on The knot, as a wedding photographer. We could not be happier with how the day went and our photos. We also did our engagement session with Talitha, we love our picture and used them for our invitations, save the dates, and to decorate around on the wedding. Talitha, her assistant, and the second photographer were all in sync. The had such great ideas and did a good job guiding the bridal party and us, the bride and groom. We had so much fun working with them. We also went on a small adventure to get some awesome day after photos in Abiquiu, I cant wait to see them. Talitha is not only an amazing photographer she help by reminding me of little things I might be forgetting, and went above and beyond when it came down to ideas and just everything. I would not recommend any other photographer in the world.

Whitney

Married on 03/09/2018

Talitha and her crew did an insane job. Our photos came out better than we could have imagined. Talitha definitely has a unique eye for special moments. We are in love with our photos! We HIGHLY recommend!

Monica

Married on 09/09/2017

When looking for a photographer, we were searching for someone who would capture those special candid moments throughout our wedding day. Talitha didn't disappoint! She's professional, organized and sweet. Rain or shine she was able to capture the most beautiful shots. We were very pleased when we got our photos and have these special memories for a lifetime. I highly recommend Talitha for your wedding day!

Alyssa

Married on 08/26/2017

The one thing I valued most when planning my wedding was the photography ... This is the only thing that will Last once all is said and done. The only thing left will be great memories and priceless pictures. I spent days.. maybe months.. contemplating a photographer but I just knew that I did not want anything less than the best.. Someone with passion. Someone that would understand just how much these pictures would mean to me... because as you know, your are trusting this person to capture one of the most significant moments in your life and if they don't capture it beautifully - the chance is gone.. You'll never get it back...

TALITHA!!!! YEP. I found the One! I put my trust in her and just in speaking with her the very first time, I knew that she was the one. Not to mention that in my not-so-organized fashion- she was the complete opposite. After the first convo, she had a drafted timeline of photography events... Wow. Just what I needed!

But then there were the pictures... I haven't seen the complete capture of my wedding day yet, I've only seen the "sneak peek" pictures so far but I cried so hard when I saw these photos! They were BEAUTIFUL! JUST BEAUTIFUL! She did it! She had captured the day and sweet moments.. I had no words. I'll be forever grateful for Talitha and her talent. I couldn't help but write a review even without seeing every photo just yet. I recommend her to every couple looking for a phenomenal photographer! You will not be disappointed... I promise!

Natalie

Married on 08/04/2017

We are beyond elated to be working with Talitha! It's our opinion that she is the most talented photographer in the region. Her description of how she works, capturing unscripted moments throughout the day, had us smiling! We want to be able to live in the moment and enjoy the day rather than being told to "look this way, smile, hold her like this, put your hand here" all day by the photographer. Talitha had a great eye for the art of photography and it's easy to trust that you'll get the feel of your day through the pictures!

Kelly

Married on 10/16/2016

I am so glad we found Talitha to photograph our backyard wedding in October 2016. Her photographs are absolutely gorgeous. She captures the emotions of the occasion, the beauty of the surroundings, makes you look great, and composes stunning photos.
Talitha is personable and professional, sensitive to your needs and tastes, keeps things running smoothly, and is willing to do whatever it takes to get a great shot. I can't imagine a better photographer. Book her if you're smart!

Lianne

Married on 10/01/2016

Talitha is amazing! She came all the way to Sedona, Arizona to shoot our wedding and captured the most beautiful photos of our special day. She was a pleasure to work, timely, professional, and organized. I highly recommend Talitha to anyone looking for a wedding photographer!

Kyle

Married on 04/30/2016

My wife and I loved Talitha's photography style---we knew that we wanted her to do our wedding and we're so glad that she did! She's fun, professional, and a fantastic photographer! We liked that she goes for candid shots (we're not big fans of posed/contrived photos) but she does a great job with the formal sessions as well. She kept our bridal party and family photos relaxed and fun, but still got us through on time!
She has been a pleasure to work with and we highly recommend her!

Talitha is a true talent, and captures the spirit of your event! She has an amazing eye. She is very flexible, and a joy to work with. I can't imagine going with anyone else. She did an amazing job for our engagement and our wedding, capturing memories we'll cherish the rest of our lives. Bravo!

Janna

Married on 10/13/2013

We contacted Talitha Tarro in Albuquerque to provide full photography services for our wedding & reception event in Taos (October 2013). From beginning to end Talitha was extremely professional, worked with us to bring to life the vision we had for the day and was so helpful in keeping within our budget for the event! Talitha arrived right on time on the day of the wedding and made everything as easy as could be for us! She was patient with the constant disruption of the 'guest paparazzi' and willing to take any requested shot we wanted! She has an eye for the artistic capture and did a follow-up photo shoot on another day with the bride and groom in multiple outdoor settings! Warm and caring, she worked quietly throughout the reception (a big help when you have many family members who are camera shy!) and was a joy to work with. We highly recommend Talitha for any special event! Thank you, Talitha, for your talent, time and warm hearted spirit!

Alexandra

Married on 09/28/2013

Having beautiful pictures that captured all of our special memories from our day was one of the most important things to us. I have to say Talitha exceeded all of our expectations!! We got married in Los Lunas and Talitha came all the way out for our rehearsal to understand the venue and how the day would flow. She was so flexible and easy to work with and we couldn't be more happy!!

Nichole

Married on 09/15/2013

My husband and I were very picky about our choice of photographer and were blown away by Talitha's talent and booked her almost a year in advance of our wedding. She is amazing, an artist and complete professional. The day of the wedding felt like a time warp. Afterwards, my husband and I were exhausted and both felt like we hadn't experienced our wedding day (which I guess is typical). We recently got our photos back from Talitha and were able to experience the whole day again - see family and friends and relive those moments. These memories are so precious and I am so thankful we found Talitha to preserve them for us. She is unobtrusive and quiet, but interacts so well with people and got the very best out of everyone. She had already set the bar high with our mini-engagement shoot and just by viewing her galley online - but we were breathless with the work she did for our wedding. Perfect experience - expectations exceeded!

Ruben

Married on 08/03/2013

there is no one better period!!!

I won't use anyone else for my business photography or personal photography. She does a great job and her talent is amazing. For the price, she is worth every penny and then some . I highly recommend Talitha.



Talitha is an amazing photographer. I've worked with her on several weddings (a lot of family and friends have used her services) and she's never disappointed. She has a great eye for photography and her candid and artistic photographs are always something to be admired. She is also very flexible and professional - not to mention patient. You will not be disappointed and I hope I can use her for many other events as me and my husband start our family!

Pamela

Married on 06/26/2010

Talitha is not only very friendly, she knows her stuff. She is creative and open to requests. We love our photos so much, we plan on using her from now on for any special events or family gatherings!
Are you interested?
Send a message