63 Reviews
Recommended by 100% of couples
Quality of service

5 out of 5 rating

Average response time

5 out of 5 rating

Professionalism

5 out of 5 rating

Value

5 out of 5 rating

Flexibility

5 out of 5 rating
4 User photos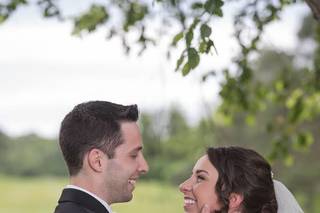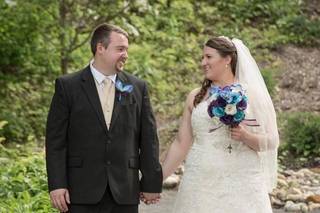 Mollie

Married on 07/20/2019

Amazing!!!!!

Susan and John were amazing to work with and made our wedding planning, wedding day, and post wedding blues spectacular! They were easy to plan with, very present the day of our wedding (and stayed until the END of our reception), and responsive afterward. I would recommend Susan Knott Photography to anyone getting married! Thank you Susan and John! We love everything about our photos and our photo book! 💕

Roberta

Married on 07/18/2019

The Best Photography & Service Ever!

12/1/19
Susan & her husband Jon & her son Jason all did an exceptional job with their photography skills, the quality of the cameras they use & their experience! They were always very respectful, flexible with any questions & requests we had about putting together our wedding video & organizing our wedding album. Any adjustments or questions that needed to be made pertaining to the contract or invoice, they were very understanding & accommodating in resolving our questions or concerns. I had an old picture of my mother that wasn't in good shape to be used on our memory table that was altered & clarified as best as this other company could do for me but it still needed more altering to be better seen; Susan did her best to touch it up more, with what she had for equipment & was able to make it a little better! She did that for free & all of our pictures came out wonderful! They put a lot of time & hard work into what they gave us! We appreciated everything that they did for us & they were so professional & friendly to work with!
We also felt that they were very affordable & fairly priced with exceptional quality in photography, better than most other photography venders out there!
We thank you for all you did for us & will always remember you forever, especially when we look back on our pictures & that special day when we reach our 50th anniversary, we'll remember you & the wonderful memories you left us with!
God Bless & Thank You!! : )
-Fondly,
Daniel & Bobbi (Wedding 7/19/2019)


Christine P.

Married on 06/28/2019

Pleasant and professional experience

We were very happy with our photos from Susan Knott Photography! They covered each precious moment during our wedding and offered great advice for creating beautiful shots. Our wedding event even included travel to a few different locations and an extended length of time that they were able to accommodate for us. We were overall very impressed and our guests have been complimenting the great work as well!

Are you interested?

Send a message

K. Cavanaugh

Married on 06/22/2019

Great Photogs!

Susan and John were great! Very professional and helpful. They were very responsive to questions and they helped us to be able to relax a bit on our big day. Thanks again guys!

Colleen

Married on 06/15/2019

June Wedding

Susan and Jon were extremely professional when it came to every aspect of the wedding. From the time we met them, hired them, engagement shoot and wedding they both went out of their way to make our day stress free. Very responsive to all inquiries and very easy going and flexible the day of.

Victoria F.

Married on 05/25/2019

We're so happy with our choice!

Susan & her team were great to work with. They stayed with us the entire day, from about 11:15am to after 10pm! They were so flexible during our planning stages when we had to change our wedding date and reschedule our engagement shoot because of weather. Her assistant, Becky, was so helpful with everything, too. She made sure my train wasn't dragging on the ground as I walked from place to place in our garden photo shoot, and adjusted it to make it look perfect in the photos. As they were packing up after the reception, I asked if it was OK to get one more photo and there was no hesitation at all. We are so happy with our choice of photographer and cannot wait to see all of our final photos!

Christine

Married on 05/04/2019

Great Photographer

Susan was amazing. Both my husband and I and not the best in front of a camera and we know how important Wedding pictures are - so we were both fairly nervous about this process. Susan was the first photographer we met and we instantly felt relaxed and comfortable around her. The personal touch that she brings to the job makes you feel like you have known her for years which shows in the pictures. She was trooper with us thru our engagement shoot as i wanted to do this outside in February - not the warmest month in the northeast. The pictures came out amazing, there were so many good ones and she was really fast in getting all the pictures back. For our engagement shoot we had them back in a matter of days and for the wedding we had them back in a matter of weeks. The wedding pictures were beautiful as well - we had a hard time picking which ones we wanted in our album because there was so many good ones. Every single one of our guests came up to us after the wedding to tell us how much they loved our photographers . I would definitely recommend Susan Knott Photography to every Bride and Groom out there.

Amanda

Married on 11/10/2018

Amazing!!!

I met Susan at a bridal show and it's funny since from behind I thought she was my mom haha..I looked at her work and was easily hooked. Her and Her husbands patience with Us (we're procrastinators to the fullest) was greatly appreciated!!! Not to mention our engagement photos where they successfully got phenomenal pictures of us and our three dogs (two of which were barely 2 months old at the time)... As for the wedding... I just don't have the words how incredibly thrilled we are with our photos!!!!! We gave very little direction as to what we wanted photographed (a few close friends suggested a list of key photos we wanted, I didnt get to it, procrastination again!) and she blew us away with her knowledge and vision on what we would want to have as memories for the rest of our lives!!!

I want her as my exclusive photographer for EVERYTHING!!!

The Grays

Susan Knott Photography's reply:

Thank you for the kind words Amanda & David. You two are perfect together, and a pleasure to work with! Susan & Jon

Jake E.

Married on 10/23/2018

Purely Perfect

Susan and Jon were just the absolute best wedding photographers we could have hoped for. They really went out of their way to make sure that our day was as perfect as any couple could wish for. Their professionalism and organization cannot be paralleled. When everyone is running around so discombobulated, they kept organized and made sure we got every shot we wanted. They provided just the best photography service, hands down. Our engagement photos were beautiful, our wedding photos were just stunning, and the books just put the icing on the cake. So when you're reading this review, remember, your photographer is one of the most important parts of your wedding, look no further. You won't remember what song the DJ played, you won't remember what the wedding coordinators name was, you won't remember what the food tasted like, but you'll remember the night as a whole through your photos

Mark

Married on 09/22/2018

Fantastic, highly recommended!

We used Susan and Jon for our wedding on 9/22/18, and could not have possibly asked for a better experience with them. Having two photographers on the wedding day made things significantly easier from a planning perspective, and we were able to get a boatload of great photos from both the bridesmaids' and groomsmen perspectives. Susan and Jon captured every great moment of our wedding with utmost clarity, and you can tell they are passionate about getting the shots right. Cannot recommend them enough.

Jill

Married on 07/07/2018

Sue and Jon are extremely professional, responsive, and detail oriented!
Loved working with them!
They helped make our day even more special!

Kelly

Married on 06/23/2018

Above and Beyond our expectations

Susan Knott Photography went above and beyond before during and after our wedding day! They took more pictures than ever imagined and could not have had any one do it better

Meghan

Married on 11/03/2017

We are so happy we chose Susan & Jon as our photographers! They were very accommodating, willing to hear your ideas as well as putting their input in as well. The attention to detail that they showed during our engagement session and our wedding was undeniable. We are so pleased with our wedding photos that were sent to us to review and we cannot wait to see the rest! If you're looking for a reliable, responsive, personable photographers- Susan & Jon are the way to go!

Sara

Married on 09/23/2017

We are so fortunate to have had Susan and Jon as our wedding photographers. They were absolutey amazing. Everything from our engagement photos, to our wedding photos, to our wedding video is flawless. Not only did they do a masterful job with our special day, but they made sure to keep me hydrated during the hot weather while we were taking our pictures. They went above and beyond all expectations. We would highly highly recommend them!

Patrick

Married on 09/22/2017

Susan Knott Photography was amazing! My wedding was 9/22/17 at Glen Sanders Mansion. Susan Knott and her husband John were so incredible through the entire process. We found them online and called them; they were easy to work with to meet at their home to discuss package options. At the time I lived in Binghamton and was driving to Albany on weekends to plan the wedding. They worked with us and our availability. We had our engagement photos at a rose park but on a day that was gray and gloomy, however their pictures made the day look sunny and happy. Then the day before the wedding they came to the rehearsal to tell us what to expect and how to walk and stop. Plus what pose or place to put us to get the best picture. On our wedding day, I was nervous and excited waiting to get married. Once I saw Susan and John I instantly felt comfortable and calm. My family and friends loved them. They made pictures fun, easy, and quick. Once the pictures were developed and finished, my husband and I couldn't get over how wonderful they were. The pictures recreated our day perfectly! We would like to thank Susan and John for making our wedding experience easy and amazing!

Angela

Married on 09/09/2017

Susan and John along with their team, were amazing ! They were very professional. They were there for every moment we wanted captured but not intrusive! When we looked at our proofs we relived every moment and it was exactly how we remembered the night. Couldn't have asked for a better photographer and crew to capture our precious moments ??

Colinn

Married on 08/26/2017

Everything was perfect! We love the photos!

Patricia

Married on 08/19/2017

Susan and her staff, which include her husband and her son were amazing! My son and his new wife had their dream wedding this past Saturday.

Sydni R.

Married on 07/22/2017

My Husband and I are SO happy to have found photographers & videographer that were beyond amazing. They did whatever they could to make our day go so smooth and perfect. The wedding pictures are so amazing, from the quality, poses and the shots they were able to capture. Its like we relive our wedding day every time we look at our wedding pictures. We are thrilled to have had Susan Knott Photography & videography capture the magic that happen on our wedding day. We are over the moon! We recommend them to anyone who is looking for a down to earth couple who is super organized, attentive,captures beautiful pictures and a awesome video! Thank you so much Susan Knott Photography & Videography!!!!!

Kelly

Married on 07/15/2017

If you want to actually enjoy your wedding without worrying whether or not these important moments will get properly captured and preserved forever, then hire Susan and Jon Knott. They take the time to really get to know each couple in order to give them moments they can look back on long after the wedding day is over. It was clear right from the start that they wanted to help make the day as magical as possible. I can't stop looking back at all the gorgeous photos!

Amanda

Married on 06/10/2017

I would highly recommend susan knott photography! Throughout the entire time planning our wedding they were easy to communicate with and gave us ideas and advice. They captured all our special moments during our wedding, and felt like family the entire time there! Recommended to everyone!!!

Jessica

Married on 05/20/2017

These two were absolutely amazing at our wedding! Not only did we have both her, her husband and their son... but they also stayed for te entire wedding. They do amazing work and were an absolute joy to work with!! I would highly recommend them to anyone!

Kate

Married on 12/31/2016

If you're looking for a fun, caring, reasonable photographer for your wedding look no further! Susan & Jon were wonderful!!! They were not only fun to work with, their work was amazing! We had so many pictures to choose from. They made our special very memorable by everything they had captured. They made it fun for everyone involved that day. I would highly recommand them to anyone looking for A GREAT photographer duo! That's right you get 2 people, plus their son did our video, I cry everytime I watch it like I get to relive that day all over again! Best around!

Amy

Married on 10/15/2016

They were amazing from our first meeting until the last minute of our wedding. My husband, who hates getting is photo taken, even felt comfortable as Susan and Jon felt like family. The engagement session location they picked was perfect and they were always professional and on time.
Even when I was a little disappointed that we couldn't use our original location on our wedding day because of an event, Susan was calm and kind, and the space we picked in the moment was so much better.
Also, I never felt like I was being watched or that I had to constantly be worried about my poses during the reception. I highly recommend Susan and her team.
I would recommend doing a video if they offer it. Their son was never intrusive, and it was beautiful. I have watched the preview 32 times, so I can't wait to see the final version.

Tabitha

Married on 09/11/2016

They were booked, but I would recommend them to anyone. They are very nice and they did an awesome job on my maid of honors wedding.
Are you interested?
Send a message