96 Reviews
Recommended by 99% of couples
Quality of service

5 out of 5 rating

Average response time

4.9 out of 5 rating

Professionalism

5 out of 5 rating

Value

5 out of 5 rating

Flexibility

5 out of 5 rating
27 User photos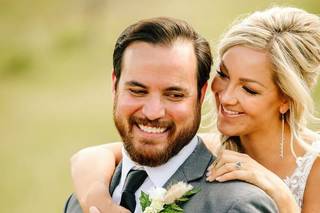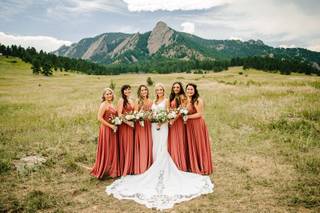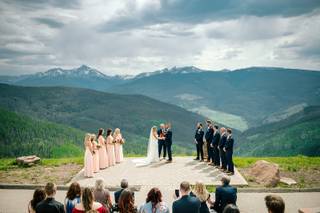 + 23

photos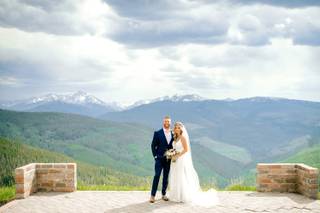 Athena R.

Married on 10/08/2021

Husband and wife, exceptional wedding duo!!

Michael and Casey were exceptional from the first phone call, responding to my initial inquiry email within in an hour! They were able to negotiate a rate within our budget and communicated with us along the way on expectations. Day of the wedding they were prompt and had a smooth flow for everyone who needed pictures. They were flexible throughout the day and caught every moment and more while being personable and easy to work with. We were recommended by a family friend to use them and I am beyond happy we did! I would recommend this husband and wife team for both wedding photography and videography… you will not be disappointed! We could not be more thankful for the turnout of the full video, highlight video, and photos. Overall, 5 out of 5 stars, no doubt!

Emily F.

Married on 08/14/2021

Professional and caring photographer

Casey was wonderful and fun to work with! From the start with our engagement photos we knew we made a great choice! The pictures came out beautiful and her same style continued in for our wedding pictures! We will definitely recommend Casey to friends! Thank you for everything again Casey!

Featured

Jennie M.

Married on 12/04/2020

Incredible Videographer

My husband and I could not have asked for a better, more accommodating, or more professional videographer. We were supposed to be married in Vail on December 4. 12 days before the wedding, it was canceled and we moved the wedding to Laguna Beach, CA. Michael booked his flight to come to our wedding without hesitation and went above and beyond all day. He captured all of the important moments and even stayed late to make sure he got everything. He was beyond professional, patient, and kind and worked so well with our photographer. I am so grateful he was there and he truly made the day go SO smoothly. I would recommend him to ANYONE. He is professional and has the most fair prices of any other videographer in the Colorado area. His work is exceptional and we will forever cherish his video work from our wedding and this will be such a sweet keepsake to have and always look back on. Thank you so much!

Are you interested?

Send a message

Emma T.

Married on 10/24/2020

Amazing!

Casey is so friendly and funny - she did an amazing job of capturing natural smiles and making everyone feel at ease! She got so many amazing photos, and every single one is perfect!

Kaity B.

Married on 09/12/2020

Wonderful!

Casey and Michael were wonderful! They were great to work with and we are so happy with how our video came out. I would absolutely recommend working with them. Having video of your wedding day is such a special thing to have and I go back and watch it all the time.

Suejin H.

Married on 09/05/2020

Highly Recommend!

Casey and Michael were a great photographer and videographer team to work with for our wedding. They were very communicative and flexible. We had to change our plans due to the coronavirus and they were so understanding. During the actual day, they made us feel vey comfortable and natural. We would highly recommend Sun Prairie Films!

Evelynn G.

Married on 08/29/2020

Amazing Colorado Mountain Videographer!

We are in absolute awe of our wedding footage that Sun Prairie Films filmed at our wedding! It was absolutely splendid work. My husband and I wanted a professionally filmed and affordable video and that is exactly what we got by choosing Michael and SPF. We wanted someone with a drone that could film aerial footage of our venue and Michael was able to do that for us and include that in our 5-minute highlight video. Communication leading to our wedding was everything we hoped for. Michael even met with us (virtually) the week before so that we would feel more comfortable having him film our wedding. The day of our wedding, he was on time and was a very calming presence among the chaos of wedding day things. He got a shot of every little thing we wanted! I am so happy we decided to film our wedding and even more happy that we decided to go with Sun Prairie Films!

https://vimeo.com/467526633

Katherine F.

Married on 07/10/2020

Added videography at the last minute and we are sure glad we did!!!

Our highlight and full length videos are everything we imagined and more!! We were initially dead set on only having a photographer and not needing a videographer. However, after speaking with Michael and going back and forth, we are so happy we decided to commit to videography. Michael was flexible, easy to work with and was in the right places at the right time the night of our wedding. He crafted such a beautiful keepsake for a lifetime and brought our wedding to life. We are so fortunate to have found Sun Prairie Films. They are reasonably priced and a high quality company. You will not be disappointed with your decision to hire them!

Samantha

Married on 06/20/2020

Excellent photography and videography!

Sun Prairie was our favorite vendor to work with! They were extremely communicative, flexible, and kind. We are absolutely in love with our engagement photos, wedding photos and wedding video. Beyond the beautiful photos and videos, what sets them apart is the little things. They responded to our postponement (covid) with kindness and empathy. Casey was thoughtful enough to text us kind words on our should've been wedding day. The planning process was extremely easy. When I didn't know the answers to certain questions about our venue, Casey would go out of her way to find them out (taking things off my plate which was very much appreciated). They even bought us drinks at one of our planning meetings- definitely not needed, but again it's the little things! Leading up to our wedding day I felt very confident that they would deliver and they most definitely did. Casey couldn't be there for our wedding since covid turned our engagement into 3 years and she had a baby just days before our new date, but the transition to one of her great friends/photographers was seamless. Michael and the entire team were great throughout our entire wedding day. I was the thoroughly impressed by everyone, including the assistants. If you want beautiful photos/videos plus some stress taken off your plate, definitely hire them! :)

Chloe W.

Married on 11/23/2019

Amazing in every way

I first want to start off by saying that I wanted all my vendors locked in 10 months out from the wedding - I was struggling to even get a response back because it was December 2018 - except from Michael. He has always been SO QUICK with everything. Details constantly changing which was normal but he never even panicked.

I got my highlight video and was blown away - I cannot say enough about getting drone footage, if changes your perspective of how you view your venu. I got to see my venue in a different way because of this video and I got to see my wedding day through someone elses eyes it is the most beautiful experience!!!!

+ 4

photos

Amanda H.

Married on 08/09/2019

Pure Magic

I've tried writing this review for weeks, and I just haven't been able to find the words to express how incredible and magical it is to work with Casey and Michael. They were the first vendor we booked for our wedding, more than a year before our big day because we were certain that they would be the best investment we made. And we were right. The work that they do is unmatched! We have spent hours looking at our photos, laughing and crying and finding new things we love each time we look at them. It was really important to us that we got candids of everyone at our wedding, in addition to a list I sent to Casey with staged shots I wanted - and they over delivered. A wedding is so many details that have been carefully put together for months, it's al the people we love coming together to celebrate, it's the energy in the room, it's the moments you want to remember forever. Because of Sun Prairie Films, we have all of these things captured forever. I can't express what a joy it was to receive our pictures and see all the little moments we missed (wedding day is crazy for the bride and groom!) and how tired my face was from smiling as we went through them. We also hired Michael to do a video for us, and OMG(!!!!) it's absolute magic. The details captured, the thought put into the work that he does, how comfortable and easy it was to be in front of the camera...I seriously can't say enough good things. Michael and Casey are pure gold. They make it easy, they make it FUN, they make it so special and they have such talent for their craft. If you're on the fence about a photographer / videographer, this is the team you need to book. You will have zero regrets, I promise.

Kevin

Married on 07/06/2019

Great Wedding Videographer!

Michael with Sun Prairie Films was amazing! He was able to truly capture the feel of our big day and it is clear that he puts his heart and soul into his work. He also did some incredible drone work at our ceremony site. He went back and forth with us quite a bit for our highlight video and he went out of his way to make sure that it was exactly what we wanted. His response time for our videos was quick too! We would highly recommend him for your next event!


James

Married on 06/30/2019

Best service that we hired!

Of all the services to be hired in planning a wedding, we felt the Sun Prairie Films it was by far the best thing we did to make our wedding perfect! With Sun Prairie Films you get double the photographers for a very reasonable price. We were very very happy with everything they captured. They didn't miss a beat and the video they put together for us was nothing short of phenomenal. The video production we received was every bit as good as anything you will see on their website. They certainly put as much effort into our video as they did in their advertising. Michael and Casey are amazing and they led the way in making sure all of the special moments were captured. With their experience in staging and posing, they worked very hard to make sure our guests were captured in the best light.

Jim-n-Jamie

Meagan O.

Married on 06/29/2019

Speechless

We hired Casey and Michael for both photography and videography for our wedding and cannot express enough how happy we are with the final outcome. They captured everything perfectly. I was also so impressed with their responsiveness, creativity and professionalism. I appreciated their efforts to make us feel relaxed on our wedding day and our photos definitely reflect this. We love our photos and videos and cannot wait to look back on them for years to come! Thank you for the beautiful memories!

Angel W.

Married on 06/22/2019

Excellent, non intrusive, great eye and caring

The instant I met Casey from Sun Prairie Films we had a connection. She was so kind and wanted to make sure she captured our love story through her gorgeous photos. After we hired her in Colorado we found out we were moving to Florida. Casey flew to Florida at no additional cost and took our engagement pictures. They were playful photos that really captured our personalities and was even able to get our pugs to sit still in them. Then she took the most amazing wedding photos of us at our wedding in Colorado. All of our guests that took photos did not have very good pictures because of the lighting in the place where we got married, but Casey's were perfect! She really knows her equipment and I called her the photo ninja as she took so many photos and you had no idea she was there! I highly recommend Casey Miller to capture your big day and any other day!

Tina

Married on 06/01/2019

Sun Prairie Films is amazing!

Michael was so amazing! He made everything so stress free and he captured everything we wanted. The video was absolutely stunning! Sun Prairie Films was the best decision we made!

Josie

Married on 06/01/2019

Highly recommended!

They are absolutely amazing! Casey was our wedding photographer and not only did the pictures come out amazing, but she is just a joy to work with! She is so willing to help with anything to make your day very special. She is very talented and captured all of our wedding pictures in such a special way!

Anna W.

Married on 10/19/2018

Absolutely amazing

Michael is AMAZING. He was able to capture our day so perfectly. We last minute (like 2 days before the wedding) decided to get a videographer and Michael jumped in and was able to capture our wedding with such spot on emotions. I highly recommend Sun Prairie Films! We are so grateful to have these videos!

Dania

Married on 08/12/2018

THE BEST COMPANY I'VE EVER WORKED WITH!!! Hands down, I can't even explain how well my event went with Casey and Michael. They responded back to me so quickly and were able to make a plan with me. They followed through with every request and concern I had. Casey arrived early to my wedding and her overall vibe and personality was just so amazing, I was really nervous but she calmed me down right away. The video they gave me was perfect, exactly what I wanted and imagined. The professionalism and value of their service is immense, I wouldn't have changed anything about what they did. For every bride out there, this is one of the best companies I've ever worked with, thank you so much Casey and Michael!!

Amber

Married on 08/04/2018

Casey has a true talent and eye for beautiful photography! We are so excited to see the rest of our pictures after the initial sneak peek! In the weeks leading up to our wedding, we worked together to prepare for the day and she was very thorough and patient throughout the entire process! On the day of our wedding, she made everything so relaxing and easy for us greatly due to her easygoing personality and her clear plan for photo opportunities! We also appreciated how she helped round up our guests and took charge to keep things moving. We love you Casey and appreciate the hard work you did to make our day great! The fact that you flew all the way to WI just for us still has me amazed. -Amber and Sean Adams

Dinu

Married on 06/25/2018

We are both perfectionists so of course my husband and I did extensive search for a videographer to capture our big day. When we first found Sun Prairie Films and started watching some of their highlight film we fell in love. We were drawn to their style and how different their product is. And knew that they will be able to capture our day and create a memory to fit our style and personalities.

I never thought that anyone will understand the love we have for each other and our relationships as well as we do. But, fortunately there are the gifted few whose purpose is to capture these exact moments. Michael not only captured our love, he captured our characters, our personalities, our gorgeous venue, our multi-cultural wedding touches and our loved ones. Anything and everything that meant something to us in the wedding was captured!! We loved how he took the vocals from our vows, groomsman toast and put them behind the clips and music. Each clip of our highlight video matched each note in the song that we chose. Sun Prairie Films produce quality, authentic, and creativity films that tell a story.

Michael is smart, friendly, professional, and very passionate about his work. All these qualities are also reflected in his beautiful wife Casey who has also been absolutely amazing at coordinating and responding. Together they make an absolutely amazing team creating magical memories!
When I watched our highlight video for the first time it gave me chills and since then I think I have watched our highlight film about 50 time lol and I still shed a tea every time! It brings me back to the "high" of that day and how perfect it was!

It was really refreshing to feel like our videographer was sincerely happy for us as a couple, and not just there to do his job. We couldn't be happier with Sun Prairie Films and we highly recommend them if you want a perfect video that preserves your memories for a lifetime.


Janette

Married on 06/17/2018

After working with Casey and Michael for two weddings in the family in the last year, we do feel like they are family! This particular wedding was a small, intimate affair-more of a destination wedding, so we asked for photos only. Casey spent the day with us at our son's wedding in Woodland Park. She traveled with the bride and groom to the top of Pikes Peak in the morning and stayed all the way through the evening ceremony and reception. She is always professional. Always positive. Always right there for the perfect shot. Even through an unfortunate run in with a washed out mountain road late at night, she remained kind and positive. She is a joy to work with. We cannot recommend Sun Prairie Films more highly.

Lora B.

Married on 06/17/2018

From the first contact with Sun Prairie Films, Michael was so responsive, friendly and accommodating! When we watched my daughter's Highlight Wedding Video, we were blown away by the beauty, the artistic and creative flair and how Michael captured the emotions and love of the day in an amazing way! The wedding day goes so very fast and to have this video to remember this special day is a treasure. We cannot praise Michael's work enough, and would highly recommend him to anyone and everyone!!

Abby

Married on 06/17/2018

They did my wedding video and did an amazing job! Very professional and personable. Would highly recommended sub prairie films to anyone.


Deena

Married on 06/02/2018

Unbeatable value!

Thank you so much Michael for our dream wedding video! He is an UNBEATABLE value for his quality of work. He's got such a great heart, wonderful values, and a really hard worker. He was so considerate every step of the way I'm referring him to everyone for their weddings. You're awesome Michael!!
Are you interested?
Send a message