Reviews
5.0 out of 5 rating
Quality of service

5 out of 5 rating

Average response time

5 out of 5 rating

Professionalism

5 out of 5 rating

Value

5 out of 5 rating

Flexibility

5 out of 5 rating
100%
Recommended by couples
58 User photos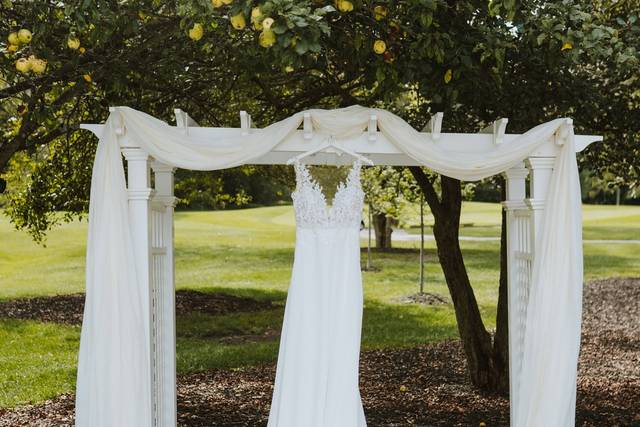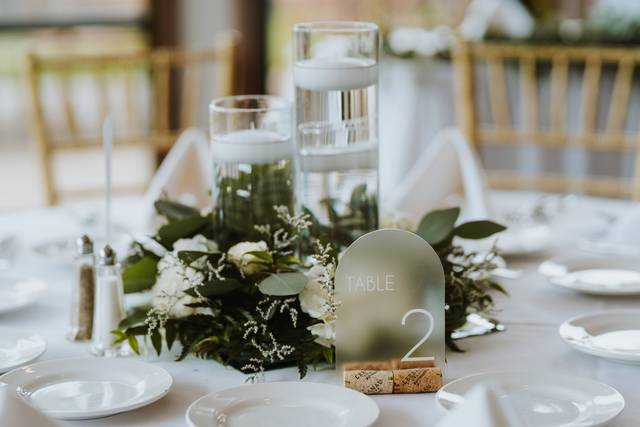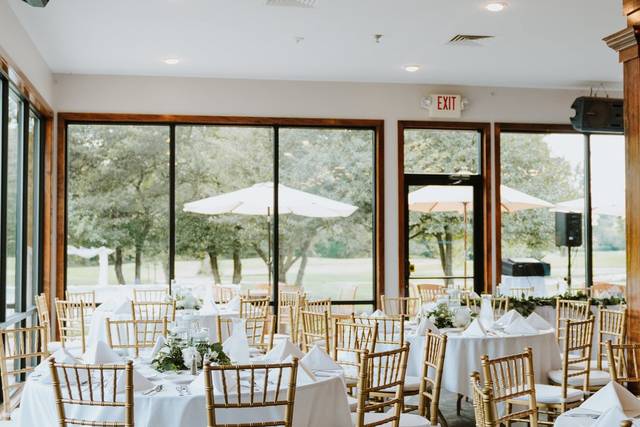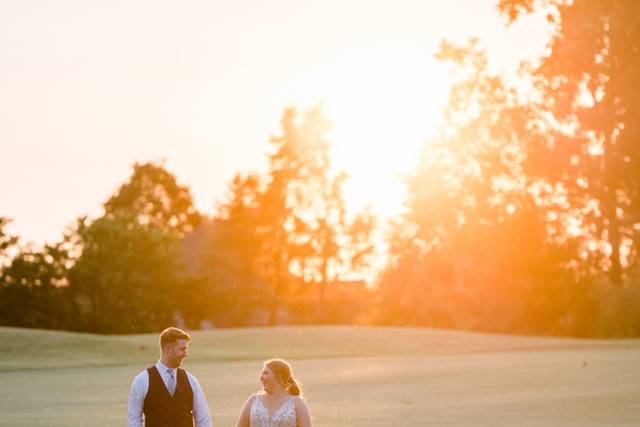 + 54

photos
Leah B.

Married on 09/16/2023

100000% recommend!

Our wedding at Stonebridge was amazing! From the moment we toured the venue we knew we wanted to have our wedding there. You truly get so much: a getting ready space, beautiful ceremony space with tent for backup, an amazing reception space, so many nice areas for pictures, plus more. Kim and Jeff go above and beyond to meet your needs and will make sure that your day is JUST as you envisioned. Our ceremony coordinator Hannah was also great. Kim was also so helpful during the planning process - she was so quick to answer any questions I had. The food was great and the service was excellent. Our guests are still raving about our wedding and telling us how great of a time they had, and I cannot thank Stonebridge enough for the perfect experience. If you're even slightly considering booking Stonebridge for your wedding, do it!

Alicia D.

Married on 09/09/2023

This Venue Has It All!

From the moment we took a tour of the venue we knew Stonebridge was the place for our wedding! We loved all of the windows and natural lighting indoors and the fact that they have a permanent tent on their patio to offer our guests the option to hang out outside as well. Stonebridge is truly a full-service, one-stop shop; we had our ceremony under the outdoor pergola and then our guests just had to turn around and enjoy cocktail hour on the patio with the optional tiki bar before the reception started indoors. Kim was so patient, kind, and easy to work with during the entire planning process - she was very responsive and passionate about making our wedding day exceptional. On the day of the wedding she handed us over to Sarah, our Ceremony Coordinator, and Jeff, our Event Manager. They were both AMAZING! We couldn't have gotten through our day without Sarah and Jeff was on the ball the entire night. We didn't even have to think twice about what to do next, we were seamlessly guided through the evening. If you're looking for a venue for your wedding, we could not recommend Stonebridge more!

Karen Z.

Married on 08/25/2023

Highly Highly Highly Recommend!!!!!!

We are so overwhelmed with appreciation for Stonebridge Golf Club, Kim Mervis, Sarah and Jeff, and truly everyone that worked to make our daughter's dream wedding come true! Kim was absolutely amazing to work with, every single step of the way!! She provided guidance, was always accessible, and the whole process was enjoyable and amazing!!! The day of the wedding and the wedding itself were incredible!! Sarah was our wedding coordinator the day of the wedding, and she was so sweet and helpful! She had everything under control and the whole day was pure magic!! And the food! THE FOOD!! The chef should win awards!! He probably does because the filet mignon was absolutely amazing, as was all of the food! Truly everything about Stonebridge, the planning, the day of, the wedding and reception, gathering our items to pick up the next day...EVERYTHING was perfect! There was no stress at all because Kim and Sarah and Jeff handled everything, and we were able to enjoy our daughter's wedding..the best part of the day was our daughter telling us over and over..."This is so amazing!' Thank you, Kim, Sarah, Jeff and everyone at Stonebridge! One of our friends said at the end of the night, sitting outside by the Tiki Bar and Smores Bar, under the stars, just around midnight..he said, "This may be the best wedding I have ever been to!" And we feel the same way!

Are you interested?

Send a message

Emily H.

Married on 06/17/2023

Stonebridge is 11/10

If you're even slightly considering booking Stonebridge for your reception, DO IT!!! The entire staff, especially Kim and Jeff, are incredibly kind and hard-working. Kim made the entire planning process stress-free and Jeff took excellent care of us during our reception. Stonebridge gets an 11/10 from us!

Megan S.

Married on 10/02/2022

Amazing Experience with Personable Owners!

We originally found Stonebridge just surfing Google. When we toured it, we instantly fell in love with the ceremony and reception areas. You really couldn't tell it was a golf course (until you saw the carts/golfers). Kim, the owner, was more than flexible with all our changes, answering usually the same day. On our wedding day, Kim and Jeff really went out of their way to make sure we as a couple were getting everything we wanted. They were always there if we needed anything and even brought us some appetizers during photos! I was over the moon on how amazing and nice they were. I would recommend them to anyone!

Michael P.

Married on 07/30/2022

Fantastic & Affordable Venue

We had an absolutely perfect wedding experience at Stonebridge! The food was delicious and the golf course setting is beautiful. Kim and her crew were there to answer all of our questions and they truly did everything they could to accommodate any of our specific requests. We were told by a several of our guests that our wedding had been one of the best that they have ever been to. My wife and I highly recommend Stonebridge—you won't regret it.

Jenna P.

Married on 06/12/2022

An enchanting setting for a summer wedding!

Getting married at Stonebridge was the best decision we ever made! The ceremony area itself is so dreamy with the trees in the background and this time of year there were fuzzies from the trees blowing in the wind making it look magical. The reception area is beautiful with floor to ceiling windows that let the sunlight in. The outdoor space for the cocktail hour was beautiful at night with the tiki bar all lit up and many spots to go and catch your breath in between dancing. The best part was the sparkler sendoff, which was fun for everyone involved and will probably bring about the best pics! Most of all, the staff and most of all Kim and Jeff just made our night. Kim was not supposed to coordinate but she swooped in at the last second with grace and patience even after a long weekend of back to back weddings. Jeff worked so hard and we are so thankful to him for everything he did and all the times he checked in on us. We also didn't make it super easy on them since we had to change seats around at the last second with last minute cancellations and they didn't complain and accommodated our changes. Everyone said the wedding was perfect! Choose stonebridge!

Elyse M.

Married on 06/10/2022

Wonderful venue

I think everyone should get married at Stonebridge. The service was incredible, the food was amazing and the venue itself is absolutely beautiful inside and out! We are so happy we chose Stonebridge as our venue, it made for a picture perfect day!

Matt S.

Married on 04/03/2022

Amazing! Top notch

Celebrated my nieces wedding there today and it was simply amazing! The staff led by Kim and jeff were so helpful and accommodating. This place had everything!

Courtney H.

Married on 12/10/2021

Beautiful Last Minute Wedding @ Stonebridge!

Stonebridge Golf Club was the perfect venue for our wedding day. Kim and Jeff go above and beyond to meet your needs and will make sure that your day is JUST as you envisioned. Our guests complimented us over and over on how much they appreciated the hard working staff and how they implemented Covid precautions. Additionally, our meals were delicious! The chef will come out during your event to make sure that your meal is prepared to your liking. Jeff made sure that we had hors devours during our photos while our guests were enjoying cocktail hour. Our day was better than I ever imagined because of the caring staff at Stonebridge!

Haley B.

Married on 10/08/2021

October Wedding

We had our wedding in October at Stonebridge and it was amazing! I was not the bride that was on top of planning and Kim was patient and always available with a straightforward answer to my questions and concerns! We had decided to reschedule our date due to COVID and Kim was beyond understanding and flexible with us!
The venue is gorgeous, my lack of decorating went unnoticed because of how beautiful the venue is naturally. The whole place is covered in windows, which not only made for a beautiful scene, but also kept guests inside and outside feeling connected the whole night.
The forecast called for rain and they not only had 1 backup plan, but 2. Everything about the day was seamless and everything I could have EVER hoped for! Thank you Kim!
-The Oliverio's

Anna B.

Married on 10/02/2021

Best day of my life!

Wow!!! There was so much to love about our wedding day, and Stonebridge made it all possible. From our initial Zoom tour last year to picking up leftover cake the morning after, the venue coordinator, Kim, was there for us every step of the way. Kim was ultra-responsive to any and all questions we had during the planning process, of which there were MANY, since we were arranging everything from out of state. When we showed up on the day of, everything was exactly as we envisioned. Though we had hoped to enjoy the standard outdoor ceremony set-up, Mother Nature had other ideas. While this could have been disastrous at a different venue, we came in knowing that Stonebridge had a quick and stress-free process for moving everything to a nearby tent at the drop of a hat. Am I crazy for saying that I think the rain made it even better?? In any case, Stonebridge turned rain into a rainbow. Stonebridge made us truly feel like their top priority, from accommodating special requests, to hand-delivering appetizers on a silver platter while we were off taking post-ceremony photos. A special thank you to our included ceremony coordinator, Kelly, who made everything go as smoothly as possible on the day of. She is a true professional! Thank you, Stonebridge, for the fabulous, fabulous event. We will never forget it!

Tasha P.

Married on 08/15/2021

Outstanding, beautiful venue with knowledgeable, professional staff

It is impossible to recommend Stonebridge highly enough or do justice to how wonderful they were throughout the process. The venue is beautiful and doesn't require a lot of decoration to look stunning, and Kim (the co-owner who works with events) is supportive, professional, and all about making your day go smoothly and exactly as you want.

Stonebridge provided so many items that we really didn't have many other vendors to secure and they were a huge part of the reason why our wedding planning process was very low-stress. They also have extremely reasonable prices for the quality and extensive support you are getting.

The food was delicious and our guests raved about it. The food at the tasting was somewhat average though, but we can attest that they delivered when needed.

I would highly, highly recommend them to anyone planning a wedding or event.

Carrie H.

Married on 07/31/2021

Kim is so fun to work with!

We had so much fun working with Kim leading up to our event. She met with us prior to the wedding and helped us visualize our special day. The staff went above and beyond to make our event our success. Our guests mentioned that the food was delicious. Highly recommend!

Alyssa R.

Married on 07/30/2021

Absolutely Incredible!

We had the most wonderful experience at Stonebridge. Kim, her staff, and her venue were all absolutely incredible. My sister got married at Stonebridge, and we were so impressed with Kim and the space that it was an easy decision to return for my wedding reception. Kim went above and beyond to be accommodating to us - we had several dietary restrictions that she made certain to provide for so fully. She also offers a wonderful indoor or outdoor space and was so flexible with us as the months leading up to our wedding were filled with changes regarding Covid-19 regulations. I knew that no matter what, Kim would be able to figure out how to give us the most beautiful day! And truly, that is exactly what we had. Everything about Stonebridge was amazing. I would highly recommend using this space for your wedding and/or reception. I cannot say enough about Kim and her staff. Truly an amazing experience!

Rachel L.

Married on 06/20/2021

Our wedding rescuers!

Choosing to have our wedding at the Stonebridge Golf Club was the best decisions we made. We had our previous venue cancel on us, but Stonebridge saved the day! Working with Kim and everyone at Stonebridge was amazing. They really made the night special. Kim was very accommodating of the requests we had. The space is absolutely beautiful. Leading up to the wedding, Kim was quick to answer any and all questions we had. Everything was very transparent. We knew exactly how much we were spending every step of the way. They let us bring our dog, who was part of the ceremony, to the club prior to the wedding so that he can get used to the area. The day of our wedding, everyone was very attentive. They made sure everything was running smoothly. Something we really appreciated was that we paid for the sparkler send off and while it was a beautiful day, the evening was full of heavy rain. Not only did they have the thoughtfulness to check the weather, which we hadn't, but they made sure the sparkler send off happened before it rained. All of our guest that came in from California and Ohio, thought the venue was beautiful and elegant. We all loved it and would love to have future events here.

Mary D.

Married on 05/21/2021

Stonebridge

Working with Kim at Stonebridge was so appreciated. She was in constant communication with changes, and was beyond friendly and accommodating!!

Matt C.

Married on 03/04/2021

Beautiful Setting with Super Friendly and Helpful Staff

The staff at Stonebridge was great to work with from the initial venue tour, through our wedding night, and even in the days following the wedding. Kim was a great main point of contact and made things very easy for us at all times. She always reached out to us whenever she needed anything from us and responded promptly whenever we needed anything from her. This was true even when she was on vacation at a couple points during the winter.
During the reception, Jeff and Jennifer did a great job taking care of us. We especially appreciated having a small arrangement of the hors d'oeuvres set aside for us at our table and having our dinners served to us as soon as the staff was serving plates. These little gestures ensured we were able to experience as much of the reception as possible and to eat a full meal before making the rounds to chat with our friends and family. They even checked in at various points throughout the night to ensure everything was going perfectly, which it always was!
We had many guests comment on how great the food was and how beautiful the reception venue was. Even as non-golfers, we really enjoyed the nature-immersed setting Stonebridge offered. We'd highly recommend Stonebridge to anyone else planning a wedding reception.

Olivia K.

Married on 02/10/2021

Rainy, wet and cold wedding

Kim and Emma were great, they were always easily available by email. Kim works her butt off to make sure all our needs were met. She would offer friendly reminders. Emma was always there to help us out on the day of the event. She got the job done and despite us not hiring a coordinator, she helped us out to the best of her ability. The event went exactly as planned. I would recommend this venue to friends and family!

Rachel S.

Married on 10/10/2020

Best venue!

Stonebridge was the best place to have my wedding and ceremony. Every detail was perfect! Amazing food, appetizers and entrees. The staff was so sweet. Kim was an amazing coordinator from the moment I booked. She's truly special! I felt at ease having her help with my big day. It was beyond beautiful and the perfect place for dancing and celebrating. The trees and greenery make every photo perfect. Stonebridge offers unique add ons like midnight snacks and s'mores, I even added candles to add to my decor. It was perfect.

+ 2

photos

Khrista

Married on 08/14/2020

The best venue ever!

We re-planned our wedding a month before and Kim helped us every step of the way! This venue is top notch! The food is amazing, staff is excellent, it's sooo pretty on the golf course! Everyone is still complimenting us on how perfect our wedding was! I highly recommend!

Michaela

Married on 07/17/2020

Unforgettable!

Our wedding at Stonebridge was perfect! Kim and Jeff were very helpful through every step of the planning process AND on the day of. Any small issues that showed up were handled smoothly and discreetly. The staff at stonebridge make sure every detail of your day is exactly the way you want. The venue is so beautiful and exceeded every expectation we had. I think this venue is so unique because it offers the opportunity for guests to mingle outside and inside without having to miss anything! The windows in the dining area let in just the right amount of light during dinner to set the mood. The prices are affordable and reasonable as well. Our night at stonebridge was truly unforgettable!

+ 2

photos

Georgina C.

Married on 07/08/2020

Incredible experience!

Having our wedding at Stonebridge Golf Club was absolutely the best decision we could have made.

First off- the ceremony & reception spaces, as well as the grounds, are stunning! Having an indoor space for dinner and outdoor ceremony and reception space was just lovely for our summer wedding! We loved that everything was in close proximity to each other. Our guests could easily grab a drink a the tiki bar then hit the dancefloor! The space is perfect- ample space for guests but also intimate. Additionally, there is an upstairs space for the bridal party to get ready on site which was very helpful!

Kim is FABULOUS to work with! She was so accommodating and flexible; due to COVID we ended up planning our wedding in 5 weeks and Kim made this a seamless process. She anticipated our needs and questions before we even thought of them. It was clear to us that she truly cared about our wedding experience and did everything she could to make our wedding everything we dreamed of.

The food was delicious and beautiful, the culinary and staff were accommodating and kind, and the tiki bar was amazing! Kudos to the fabulous culinary team- we received compliments on how amazing the food was all evening!

Additionally, we loved all the options available so you can personalize your event just the way you envision it. Whether that's adding hors d'oeuvres, a tiki bar, or decorative rustic barrels, options are endless at Stonebridge!

Overall, we would very highly recommend Stonebridge Golf Club! They went above and beyond for us and we know they will for you too!

Wendy O.

Married on 05/08/2020

Stonebridge Exceeded Expectations

I am so thankful we chose Stonebridge. Everything about the experience exceeded our expectations! And, with the attentive staff, I found myself truly enjoying the entire evening and having so much fun as the Mother of the Groom!

Through the months leading up to the wedding, Kim was wonderful at answering all of the questions and keeping us updated, especially with COVID considerations.

The day of the wedding, I arrived a little early to make sure that everything was set up and do any last minute preparations. But, everything was absolutely perfect already! Upon arrival, Jeff quickly introduced himself and offered any help. He continued to check in periodically throughout the evening, always professional and kind.

The guests felt welcomed and safe, with the entire Stonebridge staff adhering to COVID guidelines. The Stonebridge staff was extremely professional, friendly, and helpful. The wait staff was so frequent with offering appetizers that I had to decline sometimes. The appetizers and food were outstanding!! My favorites were the meatball appetizers and the Chicken Parmesan! Yum!

Stonebridge's outside area was truly a gift, allowing social distancing and allowing everyone to celebrate the amazing wedding. The little bit of rain did not get in the way at all and the Tiki bar was awesome! People also loved having the slush machine as it was truly a unique surprise. Having the option to eat outside was perfect with COVID! I never thought that people would stay until the end, but many people did while dancing the night away outside.

I have received many texts and calls since the wedding with appreciation, expressing how amazing the reception was at Stonebridge.

Thanks to you and the entire staff at Stonebridge!


Julie

Married on 05/01/2020

Highly recommend

Kim always responded promptly to any questions I had. She is amazing to work with and was always helpful and attentive. She is willing to go the extra mile for her clients and I highly recommend this venue to anyone planning a wedding reception!
Are you interested?
Send a message