54 Reviews
Recommended by 100% of couples
Quality of service

5 out of 5 rating

Average response time

5 out of 5 rating

Professionalism

5 out of 5 rating

Value

5 out of 5 rating

Flexibility

5 out of 5 rating
36 User photos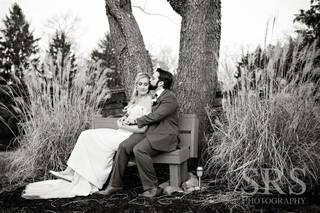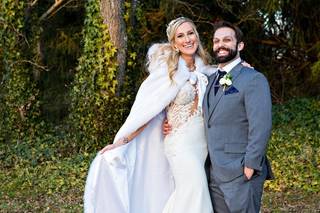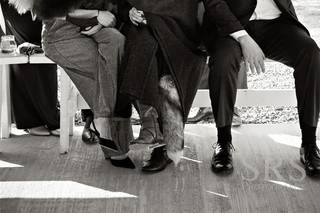 + 32

photos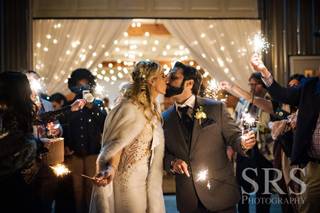 Rhiannon D.

Married on 03/20/2021

Great Photos Come From Great Energy

We had SO much fun shooting our wedding with Sara. She's professional throughout the entire planning phase, knows all the right questions to ask, and dedicates her time to capturing all the amazing moments of us and our guests.

When you work with someone who makes you feel relaxed and has a fun personality the rest is a natural process.

I was careful to choose someone who could clearly execute great photography in all different settings (indoor, outdoor, and at night). I certainly was pleased and hope that if you're someone with good vibes then you will reach out to her for your needs.

Thanks again Sara and sorry it took me so long to share this review!!!

+ 2

photos

SRS Photography's reply:

Ahhhh Rhainnon!!!! You and Nick were such a joy to work with. Thank you for taking the time to write this, I really appreciate it!! ❤️❤️❤️❤️❤️

Christine A.

Married on 10/17/2020

Hands down the Best!

It is hard to put into words how thankful we are to have had Sara and Dave (her assistant) shoot our wedding. One of the things we appreciated the most was Sara's flexibility. Due to Covid, we had to substantially change our plans - and Sara was there to work with us every step of the way. Sara and Dave work seamlessly together and most of the time we didn't even realize they were there. That being said- they captured, in the most natural way, the most memorable moments of our wedding day perfectly - which is a true testament of the skillful artists that they are.

Working with Sara before and after our wedding day was also an absolute pleasure. She was always very prompt and organized - making sure she got all the details she needed and delivered the photos earlier than we could have ever expected.

Sara is just a wonderful person and an absolute pleasure to work with. We look forward to having her shoot more memorable moments of our life.

SRS Photography's reply:

How did I miss this!! Christine, you and and CJ made my job so easy! LOVED our engagement session and your mini-mony was gorgeous and so sweet! Can't wait to work together again ❤️

Amanda

Married on 08/28/2020

By far the best decision we made for our wedding

Sara has been by far our best decision and favorite vendor throughout the entire wedding process. We were a covid couple trying to push through with our 2020 wedding in which the plan changed countless times, but we knew one thing all along we wanted Sara to be our photographer. She's got such great energy and a calming vibe, something i desperately needed throughout our engagement shoot (and wedding!) that continued to rain and then rain some more. She still captured amazing pictures while laughing along with us during all the ridiculousness. So many of our friends and families commented how natural and beautiful the photos were! Then came our wedding day which we knew wasn't going to be easy. She really made us feel comfortable and worked with us through a new plan of our small outdoor wedding. Honestly, one of the best parts of our day was our first look and taking bridal party photos on the Long Branch boardwalk with Sara. It wasn't stressful, it was fun and enjoyable. Her partner Dave was so awesome- my husband loved him stating he was funny, calm, and cool to have around when the groomsmen were getting ready. He was a great addition to help Sara get the photos they really wanted. She captured such amazing candid moments just from the initial photos we have seen, we are so happy. I can't wait to see the final touches for the wedding album but we have full confidence it will be beyond our expectations. Sara was professional and just such a pleasure to work with. She's a true artist and deserves praise during these crazy covid times where your vendors really matter, do not hesitate to book her!!

Are you interested?

Send a message

Jeff W.

Married on 01/07/2020

Highly Recommend!

Within the first few minutes of meeting Sara, we knew that we wanted her to be our wedding photographer. We met several other photographers and they didn't even compare. Sara showed us several examples of weddings that she had shot - all of her work is absolutely stunning. She is very professional but has such an easy, relaxed demeanor that we knew working with her would be a great experience and we were not wrong; at no time did we doubt our decision.

Aside from being fun and personable, the quality of her work was top notch. The pictures she took really captured our wedding day. She and Dave (her assistant) got so many great shots without being obtrusive or demanding.

Sara also has a great knowledge of the area which added to the quality of the photos. We were supposed to take our engagement photos on the Asbury boardwalk. On the day of, there was a fire in Asbury and Sara was able to find other locations without stress or hassle and our engagement pictures turned out beautifully.

In short, Sara was great to work with and we couldn't recommend her highly enough.

SRS Photography's reply:

Aw thank you so much!!! Never had to relocate an engagement session due to fire before-ha! So glad it worked out ;-) Can't wait to make you album

Robert R.

Married on 07/21/2019

Best Photographer in the world

We were beyond ecstatic with Sara's amazing photography. Each picture captured the moments of our wedding beautifully and candidly. She had an impeccable eye for the most meaningful experiences of our ceremony along with a strong sensibility in featuring the details and nuances of every aspect of the entire celebration. Her professionalism and reliability during the planning, the day of , and after the wedding were unmatched. I would highly recommend Sara if you really want to distinctly remember your wedding With same amount of beauty and love that was shared on that special day . One million percent satisfied

Michael B.

Married on 06/29/2019

SRS photography blew our minds!

Our search for a wedding photographer wasn't going well, until we found SRS Photography. We didn't want a cliché, regular photographer, so we fell in love with the style immidiately. The framing, light, and a general mood of their work stood out to us among hundreds of other options, so we scheduled a meeting. Sara was a delight. Her studio was filled with albums and photographs we adored, and seeing how professional, knowledgeable, yet easy going she was it didn't take us long to make up our minds and sign the contract. It was such a great decision. Everything concerning the photos during the day was absolutely stress free. Sara asked all the important questions way in advance, and guided us through the entire process. The attention to detail was unbelievable. She made herself familiar with our VIP guest list, knew who our immediate families, and best friends were, and made sure we have all the portraits and "must-have" group shots. We are no models, but you couldn't say that from her photos. She made us feel extremely comfortable in front of the camera, and guided us effortlessly through the whole "portrait" and "candid" part of the day. Later on during the reception, Sara and her assistant blended themselves into the crowd, and took most incredible "action shots". The photos are stunning, and portraits of our guests are beautiful. It made for a neat add on to "thank you" notes. Their attention to detail was astounding. We brought a few family heirlooms to be incorporated into the decor and/or ceremony, and it's unbelievable how they showcased them in their photos. We couldn't be happier choosing SRS photography as our wedding vendor.

SRS Photography's reply:

WOWWWWW!!! thank you!! Getting to know the two of you and being a part of such an emotional and beautifully powerful day was an honor! (I cried a few times ❤️)

Connor

Married on 06/21/2019

Excellent service, 10/10

SRS was the perfect photographer for our perfect day. I hardly noticed her on the day but she got everything we wanted and more. I recommend her to everyone!

+ 2

photos

Annie J.

Married on 06/21/2019

Wedding Photography

Sara was AMAZING!! She was totally on top of getting the perfect shots and was very personable! I love the quality of her pictures as well as the experience of working with her!

+ 5

photos

Meredith M.

Married on 05/17/2019

Creative, Amazing....Highly Recommend!

My husband and I had the pleasure of working with the very talented Sara Stadtmiller from SRS Photography for our wedding. Sara brought her assistant Dave for the day, and together they did an amazing job. Their professionalism, quality, and skill are phenomenal. They're also just fabulous people! When we met Sara we immediately got good vibes. She took clear instructions about our requests and really got to know us personally and as a couple. She listened attentively and was sensitive and understanding of our unique family situations.

On the day of the wedding, Sara and Dave took all of the posed family portraits that we asked for. We were never made to feel awkward, and they provided the perfect amount of direction. Sara and Dave wore several "hats" throughout the evening. Not only did they take on the photographer role, they also helped in many other ways (putting on the men's boutonnieres and keeping everyone on task and on time during portraits). They worked well with the wedding venue staff and other vendors, which made everything go smoothly. Most importantly, their humor, enthusiasm, and easy-going energy made us feel at ease.

We LOVE our pictures. All of our friends and family comment on how absolutely stunning they are. Our favorites are the candid shots of our bridal party getting ready and our guests mingling and dancing the night away. They were able to capture so many amazing moments, including many that we as the bride and groom missed.

Every time we look through our photos, we relive our wedding day all over again and we could not be happier with Sara's work. Her experience, knowledge, and creativity are second to none and we highly recommend her to everyone for all occasions. We are so lucky to have met Sara. She truly captured our wedding day so beautifully—we couldn't have asked for more. Thank you!

Dallas F.

Married on 05/11/2019

Natural, Personal and Amazing!

From the moment I viewed Sara's online galleries, I knew I wanted her to be my husband's and my photographer for our wedding. And when I met her to review pricing and see in person albums, I fell even more in love with her work. Sara's work looks and feels personal- her photos don't look like some chain photography place where you can just photoshop each couples face into the images and they look the same. They are unique, personal, fun and have captured so much love and excitement of our wedding day. My husband who is not a fan of getting his picture felt totally comfortable with her assistant photographer, and he loves himself in our pictures, which he usually doesn't. I love having these beautiful memories that we can look back on to replay our wedding day over, and to share with family and friends.
Thank you so much Sara for being so fun and keeping up with all my dancing and running around! I love our online gallery, USB, and prints! I can't wait to create our album!!

Jess

Married on 04/28/2019

Amazing photographer

We were so pleased with the beautiful photos that Sara took on our wedding day. She took a lot of time to get to know us and went out of her way to capture the joy we felt on our special day. She was also so discrete during the ceremony and reception that we barely knew she was there, which was something that was important to us. We highly recommend Sara to anyone in need of a photographer!

Lynda R.

Married on 12/28/2018

12/2018 2nd wedding

Sara is by far one of the most professional vendors we had the pleasure to work with for our small wedding held at Molly Pitcher Inn in Red Bank, NJ.
She listened to our needs and came through with pictures of all our requests!
Her photographs were exceptional and we couldn't be happier!
She captured the heart and spirit of our wedding beautifully.
She always arrived on time, with a smile and courteous manner. We felt very relaxed and it showed in our pictures!



Betsy C.

Married on 10/28/2018

Amazing Wedding Photographer

Sara is an incredible photographer who documented our wedding beautifully. Photography was the most important part of our wedding, but we were concerned about it. Would we find someone who was able to take action shots of everyone dancing? Could someone get a ceremony shot with our backlit venue? Was it possible for anyone to get a photo with my eyes open? Short answer: yes.

Sara immediately put us at ease and took time to get to know us as a couple. She incorporated what we wanted (more color and fewer black and white photos than her typical aesthetic, more reception photos and fewer first look photos) while steering us to beautiful engagement and wedding day shots.

Our reception photos were some of our favorites. There are so many beautifully composed dance floor shots. How you can compose a three-hours-into-and-open-bar dance floor shot like an Italian Renaissance painting where everyone looks good? We don't know, but Sara did, and the end results are framed. Sara and her team were able to take photos of almost everyone at our reception, and they captured the story of the day.

Sara has already done additional photo shoots for other family members.


SRS Photography's reply:

You gals rule! Thank you!!! No one has ever compared my reception photos to a Italian Renaissance painting-haha! love it!!

Maria

Married on 08/18/2018

SRS was Wonderful!

We used SRS Photography 8/18/18 for our wedding and was thoroughly pleased.Sara is professional, personable and really takes your wishes and concerns seriously. Would highly recommend and all vendors should be like her! Thank you! Thank you!! Maria and Greg🌸

Lauren

Married on 06/08/2018

As I look through our wedding photos for the 19394884 time in the past 24 hours I am so thankful that we chose Sara as our wedding day photographer. She is amazingly talented, and so sweet and down to earth too, which makes it such a pleasure to work with her! My husband and I had such an amazing time with her during our engagement shoot and the pictures were beautiful ! Sara went above and beyond on our wedding day, and was so helpful even out of the scope of photography ! Looking through the photos I am able to relive our perfect day over and over. Sara was an absolute pleasure to work with, and her talent is incredible. Also have to add how much we loved the second photographer Sara brought along with her, Dave! The two of them are so sweet and fun! They were able to capture so many important moments yet blended into our day so seamlessly, not stealing my husband and I away from our guests for times on end. We had a perfect timeline of the day planned out/organized ahead of time and got all the formal photos we wanted, and the rest of the evening was fun fun fun and the natural candids they got are phenominal!! So many amazing photos showcasing all the happiness and love on our day. Sara truly knows what she is doing and is so organized, yet unobtrusive and let the day flow so naturally all while still getting all the perfect photos. Every time I look through our wedding photos I smile wider and wider. It truly was the best day of my life and Sara and Dave truly captured it. I will cherish these photos for a lifetime !! Hands down one of my favorite vendors we chose for our wedding (and we had some pretty awesome vendors!) !! Choose her as your photographer ASAP and you will not be disappointed !!! Not only are her photography skills exceptional, but she is a beautiful person inside and out ! Thank you sara !!!!

Kelly

Married on 05/19/2018

One word. AWESOME!!!! Professional, caring, supportive and talented! I highly recommend SRS Photography!

+ 3

photos

SRS Photography's reply:

Thank you, Kelly & Alli!!!

Maria

Married on 11/24/2017

Sara and Team were a pleasure to work with! Sara is an absolute pro and had so many tips and tricks both for getting the best pictures along with wedding day tips that I didn't even think of. I am glad her and her team were part of my wedding day! The Pictures are beautiful and she truly capture the feeling of the day. I highly recommend SRS Photography. I can not wait to receive our Wedding Book :)

SRS Photography's reply:

Thank you so much, Maria!!! What a great day! We couldn't be happier for you & Baron!! Your album is going to be beautiful ;-)

Tory

Married on 09/09/2017

Sara and her team were the best! She meet with us and really listened to what we were looking for and created the perfect package to match our unique wedding. She was so accommodating and talented and I feel lucky that we found her. I was drawn to her work by her ability to capture candid moments and movement. Some of my favorite shots are from the dance floor and the beach!

Alayna

Married on 09/03/2017

Sara captured our wedding perfectly. She worked well with our families even in stressful moments! She was also very professional working hand in hand with our wedding day-of coordinator to ensure that the timing for the day accommodated our shot list. Strongly recommend her!!

Danielle

Married on 08/26/2017

Sara and Dave photographed our wedding and it was perfect! They arrived on time, made sure to get all of the family and friends shots that we wanted and got a ton of dance floor shots without us even noticing they were there. The photos came out beautifully and we would highly recommend SRS photography!

SRS Photography's reply:

Thank you!

We wanted to support the local business in Asbury Park and was so lucky to find Sara. She captured all our moments and we love our candid photos.

Theresa

Married on 07/07/2017

Sara was a wonderful photographer!! She did a beautiful job with pictures and making the whole process so easy and fun!!

Julie

Married on 07/01/2017

We could not be happier with our choice to have Sara as the photographer for our wedding. From a personal standpoint, she is down to earth, friendly, easy to talk to and get along with. She really took the time to get to know us and learn about our families. From a professional standpoint, she is in a league of her own – organized, flexible and thoughtful with the experience to really back it all up. Sara helped us outline the timeline for our photo session, which my husband and I really needed and appreciated. Everything went so smoothly thanks to her organization; she and her partner Dave were able to keep things on schedule and moving along while maintaining a kind and patient presence with us and our families. During the reception Sara was on top of things, demonstrating that she really listened to what was important to us, such as pulling us aside to capture the special shots with family and friends we had asked for. Best of all, she turned around the photos in a short amount of time, and they are AMAZING! Sara and Dave really have an eye for capturing the big events while finding the quiet moments as well. The photos are bright and clear and capture the day in the most beautiful way. Thank you for everything, Sara. We love you!

SRS Photography's reply:

Ahhh! What a thoughtful and touching review! Thank you so much for taking the time-I really appreciate it! I cannot wait to make your beautiful album!!! xoxo

Marybeth

Married on 06/25/2017

We could not have been more pleased with Sara Stadtmiller and SRS Photography for our wedding day photos. Right from the start, Sara was a pleasure to work with. She was very responsive and really professional. She listened to our situation and suggested a customized package for us, having a second photographer for only a portion of the day when it was needed. We appreciated that she didn't want us to overspend when we didn't need to. During our initial meeting, she took really good notes and documented our wishes for how our day should go and who we wanted in the photographs. This helped throughout the whole process and made the day of the wedding go very smoothly as she was prepared and organized. We really appreciated how comfortable she made us feel and we never had to stress about the photography for our wedding.
Best of all, the photographs are beautiful!!
Sara candidly captured the emotions of our special day and we never felt posed or unnatural. Her photos are very creative and we were really impressed with how she was able to handle the bright sunlight conditions of noon-time June wedding.
We highly recommend Sara and SRS photography!

Lindsey

Married on 06/24/2017

Sara is AMAZING! I can't say enough good things about her :) When my husband and I first met with her it was such an easy process. She was so easy to talk to, and really understood what our vision was for our wedding. We had a long engagement and she was always keeping in touch with us throughout the process. We met in person with her once more before the actual wedding to go over logistics and specific photos we wanted taken. The day of the wedding went so smoothly thanks to Sara. We recently got our photos back and my husband and I were commenting that we didn't even know that she had taken half of the photos she took because she did such a good job of not being in our faces, but getting every single photo we wanted. Every person we shared the photos with said that there was not one bad photo, and I could not agree more! I can't even pick one favorite, they are all my favorite :) Sara is so easy to talk to, and very calm, which is necessary on your wedding day! She really knows what she is doing. I could go on for days about how great and professional Sara was!
Are you interested?
Send a message