Reviews
4.8 out of 5 rating
Quality of service

4.7 out of 5 rating

Average response time

4.8 out of 5 rating

Professionalism

4.8 out of 5 rating

Value

4.8 out of 5 rating

Flexibility

4.8 out of 5 rating
95%
Recommended by couples
Awards
3 User photos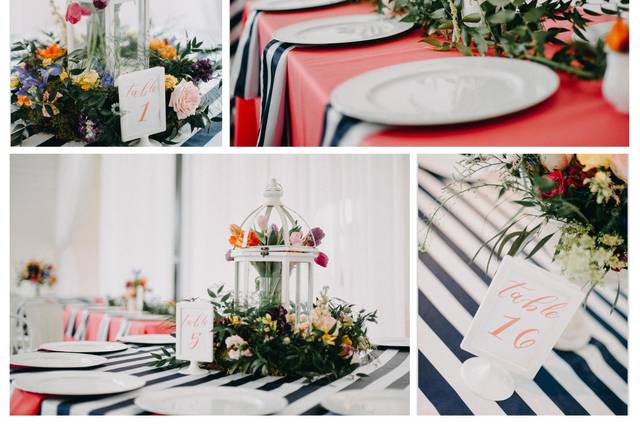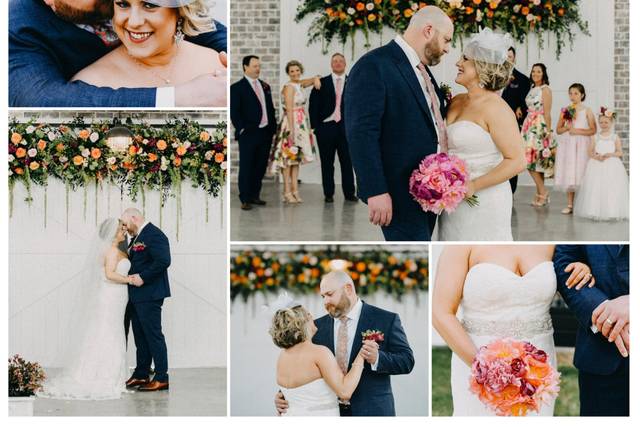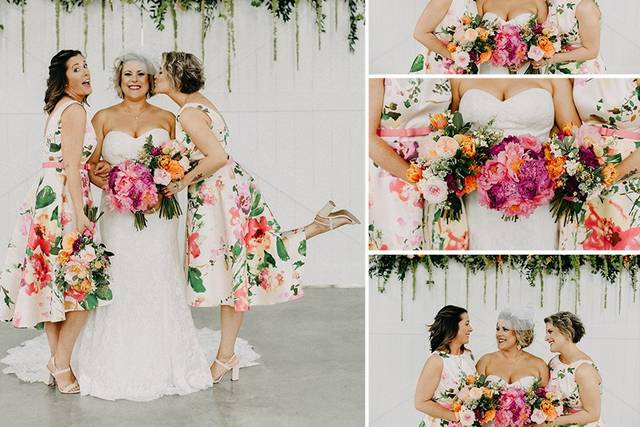 April

Married on 01/01/2018

Dream team!

Brenda, Steve and Cindy were just incredible to work with! They were timely and organized and had such wonderful energy! Their passion for their work TRULY shines! I HIGHLY RECOMMEND THEM!!!

Sheila

Married on 10/21/2017

Cindy and Steve were the DJ and emcee at my daughter's wedding in Oct, 2017 and they keep the party hopping! Steve's velvet voice and commanding, while not intrusive, presence as the emcee kept the event moving along at a good pace. Cindy did a great job of not letting a song go too long (love the bride/groom dance but they nor anyone else wants that song to go a full 4 minutes) and she kept the dance floor packed. We also booked the photo booth through them and that was a huge hit. They are both very professional and nice people that you like being around. I would highly recommend SRD Events for your wedding or party.

Stacy

Married on 10/21/2016

It's been three weeks since our daughter's wedding and I still can't wipe the grin off my face. It was the perfect day / night! We could not have asked for anything more! And this wonderful couple Cindy and Steve were a MAJOR part of it going so perfectly! They did everything they said they would and MORE! My husband and I had an amazing time and did not have to worry about a thing! Everything was spot on! We were able to relax and enjoy this wonderful night with our daughter and son in law Danielle Baca and Daniel Baca and all of their guests. If you want to have the day / night of your lives and not worry about any details you cannot go wrong with Cindy and Steve!


Are you interested?

Send a message

Bandi

Married on 08/13/2016

My husband and I just got married a couple weeks ago, and SRD events had our dance floor FULL the whole night! We had sooo many compliments from our guests and we absolutely loved working with them. I will recommend them to all of my friends and family getting married in the future. They made our wedding unforgettable!

SRD Events & Entertainment's reply:

Thank you Bandi & Brandon....You guys were so great to work with. We had so much fun with your family & friends. Our best to you both and a to a wonderful future. Thanks, Steve & Cindy

Janie

Married on 05/13/2016

Steve and Cindy were an amazing duo. Professional, accommodating, prompt to respond, and very felixible and patient! The DJ service could not have been better, and the "day off coordination" was invaluable. Everything went off without a hitch thanks to them! Thanks guys - you're awesome!

Mary

Married on 04/23/2016

Cindy and Steve were just awesome! I got a ton of value hiring the team because one ran the party while the other was in the background getting everyone ready for the next phase. They kindly offered me their professional advice without stifling my wishes. I am most grateful for how kind and reassuring they were through the whole process. It meant more than they will ever know!

Kate

Married on 03/18/2016

Steve and Cindy are absolutely AMAZING! They were so responsive and helpful when we had questions about our music, the ceremony or anything. We hired them first only as our DJ but then we included the officiating services that they offer as well and we could not have been happier with those choices. We were so impressed with their level and quality of work. They were very responsive to guests' musical requests as well. They made us and our guests feel so at ease; they are very funny and know how to get the guests involved in what's going on at the moment.

SRD Events & Entertainment's reply:

Thank you Kate. You, Robin, and your family and friends were so wonderful and gracious. Your wedding was so beautiful and we were humbled when you chose us to be your team for your special day. Our best to you and Robin!

Loved the enthusiasm and timeliness of their services! Always keep things moving well and made the reception really fun.

Jayne

Married on 12/05/2015

We absolutely loved Steve & Cindy! They were very professional and flexible which was appreciated since we live about 5 hours away from them.
We were so pleased with their services, everything went off without a hitch both at the ceremony and the reception.
They were really great about being considerate to what songs we did and didn't want played. A family member had requested a song that was on our "Do not play" list and Steve made sure to ask both my husband and I if we wanted it played.
We would absolutely recommend them as wedding DJ's.
Thanks again Steve and Cindy for helping make our wedding so great!

Baleigh

Married on 10/17/2015

Steve and Cindy know how to get a party going and keep it going! They were both such amazing people and so very sweet! They made my wedding wonderful and were there to cater to my every wish and desire.

Eva

Married on 09/05/2015

Steve & Cindy were wonderful! It's clear to see that they genuinely love what they do. They came to the rehearsal to help us with the timing, and played great music all throughout the reception. We spoke to a few other DJs who were much more expensive than SRD Entertainment, so we were able to pay less without sacrificing any quality. I will definitely recommend SRD Entertainment to everyone!

Pedro

Married on 07/18/2015

Awesome! This couple has a lot of energy and brought the party. Very patient with us, and can't wait to use them again.

Elisabeth

Married on 05/24/2015

Steve and Cindy made my wedding day perfect. They were more then a DJ, they made sure everything ran smoothly and that everyone had a great time. They even figured out that we were married on my birthday and had everyone sing me happy birthday...it was very special. Their fee also includes attending the rehearsal so that you can rehearse with music and they can make sure that the music is perfectly timed the day of. It couldn't have been more perfect!!!

Steve and Cindy were awesome to work with. They went above and beyond. They really paid attention to our guests, and what music they were responding to. They even assisted with some thing's not required by a DJ. I would retain their services again in a heartbeat.

This couple is amazing. They provided Dj services throughout the ceremony and reception. There was never a moment where music wasn't going, great quality of sound. They also do a time line for the even so you don't have to worry about when to cut the cake or when it's time for bouquet toss, etc. Wide variety of music genres. If you're still trying to find a Dj, look no more, they are amazing.

Tiffany

Married on 10/31/2014

There are no words to describe Steve & Cindy..... Outstanding, Amazing, Marvelous, Extraordinary, Impressive, Incredible, Fabulous; are just a few are just a few that come to mind when talking about this Husband and Wife team! From the moment we hired Steve & Cindy they have been awesome. I had never used a DJ before so i really didn't know what to think, but I can say that SRD went above and beyond what I was expecting. It felt as if they were the hosts and I was the guest, which was a big relief and I was able to enjoy myself on my special day. Steve & Cindy kept in contact with us throughout the wedding planning, even showed up to our rehersal the night before. They help you plan out your timeline, even throwing in a few helpful suggestions to make things go a bit smoother. I honestly don't think that they could have done a better job. They kept the timeline together, Steve coming up to me to make sure I wanted this done next and that done afterwards. And they definatley kept the party going! They did an excellent job of keeping the dance floor crowded, if the party started to die down they would play something to get everyone back out onto the floor. All night long my guest kept coming to me and telling me that they were having a blast and that the DJ's were wonderful. Steve really knows how to connect with people :-) I have to say the saddest part of the whole experience was saying goodbye to Steve & Cindy at the end of the night. They did such an amazing job and treated us so good that we just LOVE LOVE LOVE them. All I have to say to Steve & Cindy is "Thanks for everything & plan on coming to our Anniversary Party next Halloween!"!! If you are looking for a DJ then SRD Entertainment is a MUST! I promise you that you won't be disappointed!!!!! - Richard & Tiffany G.

Amanda

Married on 10/18/2014

This husband and wife time were amazing! They communicated with us throughout the entire process. Had great suggestions for music. I would recommend them to anyone of my friends/family!!

SRD Events was absolutely amazing. They helped wherever they could and answered ever question we had in a very timely manner! I would recommend them to anyone! Thank you for making our day so special.

Rick

Married on 06/20/2015

Really enjoyed their willingness to tailor the event to our specifications, and they did a great job of that. Would recommend them to others without any concerns.

Mike

Married on 05/09/2015

Two Words...True Professionals. If you are looking for the best for your event, I say this with all sincerity, Cindy and Steve are the best there is. They are a "top shelf" quality choice. Steve takes on the role of MC while Cindy keeps the music rolling from the console. Professionals with every detail of our event: timing and schedule, music selection, equipment and appearance. They can "read" the party and know how to keep it going by the way the guests are responding to the songs. They are committed to deliver the best entertainment product because they both love what they do and it shows. There is no question who we will use for our other daughter's reception in the future. We cannot thank Cindy and Steve enough for providing a magical evening for our daughter's wedding reception.

Brad

Married on 10/29/2016

Cindy and Steve did a great job planning and executing our wedding. Cindy did a fantastic job keeping us on budget while ensuring we got the most for our money. Steve was an excellent officiant and provided a truly unique ceremony that catered to our unique personalities. Both Cindy and Steve ran the DJ booth and kept our guests entertained for the entire reception. We would highly recommend them.


We were looking for a DJ and ended up using their planning and day-of services which included officiating, decorating, lighting, and tear-down services. We're glad we did, because they were extremely helpful. We did need to prompt them a few times, but they came through and were very detailed with the music and wedding timeline. We got multiple compliments about the music selection and Steve's officiating/emceeing. They took the stress from us and even threw in some extras the day of we weren't expecting, like petals down the aisle and a video of our ceremony. We would definitely choose them if we had to do it over again.

Heather

Married on 10/26/2017

I was a part of a wedding party last year that had hired Cindy and Steve and knew that I wanted their services as well for my own wedding. They are great at fast communication and clear, easy to understand paperwork. The day of the wedding had a couple of minor hiccups but otherwise went according to plan. The only thing that I regret was that because our timeline was thrown out of wack because the venue had a minor bee problem and vows were forgotten at home, my husband and I did not get our final private dance together. But I don't think this was Cindy or Steve's fault at all -- my wedding was on a Thursday and by 7PM most guests were getting ready to leave. We had to rush to do a faux exit which caused confusion and ultimately led to the private dance being forgotten. It was one of the moments I really wanted captured on our wedding video, but i was ultimately happy with the services provided as well as cost and communication. The ceremony itself was beautiful and left many of our guests tearing up. Steve interjected plenty of humor and laughter into the ceremony. Both Cindy and Steve were very accommodating to the wedding party and familial situation, as I did not have my father walk me down the isle but one of my best friends. He also stood in as my Man of Honor. I also had a Bridesman instead of a bridesmaid.

Paige

Married on 10/24/2015

They did amazing at my 18th birthday. They played good music and took many requests which had to be overwhelming but they listened and were extremely nice.

April

Married on 10/17/2015

DJ Robbie was awesome. Apparently, there was some malfunction with the sysytem and he had to play songs off of his phone, but I had no clue until the end of the night. He did an awesome job for my daughter's sweet 16. he played the music that everyone wanted to here. I would recommend this company to anyone who is looking for a DJ for your next event. Cindy had asked me what the age range was for the group so that she knew exactly which DJ to send.

SRD Events & Entertainment's reply:

Thanks for the great review April, actually, it wasn't a malfunction for the music only the alphabetical music library. He was using his phone for the database lookup. He enjoyed your party and said you were a great group of people.

Are you interested?
Send a message