25 Reviews
Recommended by 96% of couples
Quality of service

4.9 out of 5 rating

Average response time

4.7 out of 5 rating

Professionalism

4.8 out of 5 rating

Value

4.7 out of 5 rating

Flexibility

4.8 out of 5 rating
Awards
12 User photos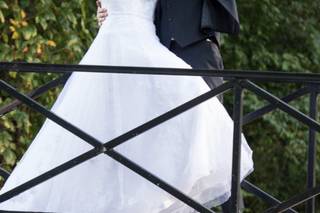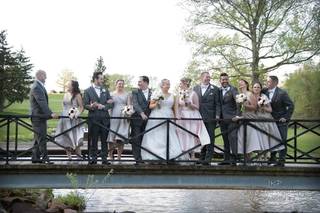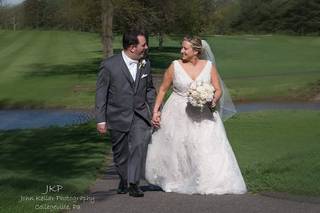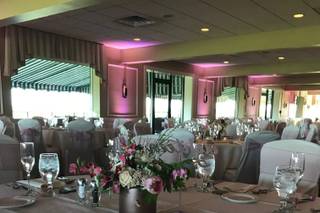 + 8

photos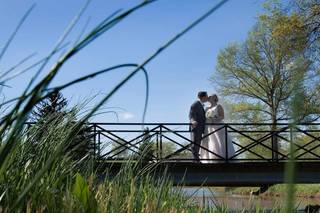 Pam G.

Married on 09/25/2021

The Best of the Best

Getting married at SFCC was the best choice my husband and I have ever made! Ira was amazing to work with and he was so prompt with his responses. He worked with us throughout the pandemic, when our wedding date was uncertain, and he made us feel like his top priority. I would recommend this venue to anyone and everyone!

Ashley

Married on 04/27/2019

Perfect Match

After looking at several "in high demand" venues and not feeling like we made a match, we went off our list and requested package info from Spring Ford Country Club.  Within minutes, Ira Berkowitz, General Manager responded with packages that were unbelievable. We literally had to make sure they were current and not from years ago. It was so unbelievable we added in a tour after a place we thought would be the one. Afterall, the amount of inclusions in the wedding package we would have been crazy to overlook Spring Ford. 

Within minutes of meeting Ira we knew that this was the place for our special day. The photos Ira had playing on a loop in his office further confirmed we found our match. The grounds of Spring Ford are meticulously well kept as are the facilities. Every detail, question and request we had were handled both professionally and with our best interests in mind. Ira was highly thorough and answered all of our questions so promptly, even once when he was home recovering from surgery!

On the day of our wedding, we knew we had nothing to worry about. Our guests were blown away with the event as a whole, from the cocktail hour in the member dining are to the dinner and dessert to the amenities. Wedding food is almost never good, but the meals at Spring Ford were nothing short of delicious and over the top. Our photos are slowly trickling in and the ones from Spring Ford's grounds are phenomenal. We would highly recommend Spring Ford Country Club to anyone looking to have the perfect wedding. 


+ 2

photos

Sam D.

Married on 04/13/2019

Beautiful and awesome

So working with Ira was amazing. He was super helpful and responded basically immediately with any and all questions we had. From the moment we did the tour we pretty much knew that this is where we would be having our ceremony and reception. Ira and team were amazing leading up to the day of the wedding and the day of the wedding pretty much anyone we encountered was more than willing to check in if we needed anything. Every person working there was so kind and helpful and all came together to make sure our day went off without any issues. We cannot recommend them enough, plus the grounds were beyond beautiful and we feel like we picked the best day to utilize the beautiful blooming trees. Again we highly recommend Ira and team.

Are you interested?

Send a message

Melissa

Married on 06/30/2018

My wedding was on 6/30/18 and I am so glad we choose Spring Ford Country Club (SFCC). When my now husband and I first went to see SFCC we met the manager, Ira. Within a few minutes we knew this was where we were going to have our wedding. The club is beautiful and it was important to me to find a place that only hosts one wedding at a time like SFCC. The ceremony, cocktail hour, and reception are all in different locations within the club, which I felt made it more special as to not be confined to one room all day like some venues.

Ira made wedding planning so much easier. He responds to your emails and answers your many questions so quickly, he is very accommodating, and he really knows what to do to ensure your wedding is more perfect than you imagine. The day of I also worked with Rhonda and she was amazing too. Also very helpful, accommodating, and did anything she could do to help make the day great.

My guests loved the venue, the drinks were top notch--many commented on how good the toasting champagne was--and the food is honestly the best wedding food I've ever had. There were so many great options for the butlered hors d'oeuvres it was hard to choose, but the mini cheesesteaks are a must! The dinner portions were huge and all delicious in their own ways. We had the lemon chicken frite, grouper franchaise, and prime rib and they were loved by our guests. Best of all you get all of this at very reasonable prices!

We highly recommend SFCC for your wedding; our day was better than I dreamed it would be!

Sean

Married on 06/09/2018

Let me start off with the most important thing to many couples looking to get married. Affordability. We priced a number of venues and only one was cheaper than the Spring Ford Country Club per head. After we added several "upgrades" the price exceeded the Spring Ford Country Club.

There are no upgrades at Spring Ford. You get everything that other places would include an upcharge for. We had beautiful table and chair covers. Access to the entire floor with no other weddings competing for attention of the staff. An open bar with no alcohol off limits.. they even made sure to stock specific alcohols my family had requested at no additional cost!

After attending several other weddings this year and discussing budgets and prices since we were all in the same boat, I honestly feel that I cheated Spring Ford with how much I paid for the astounding service that we received.

With cost out of the way -- the most important thing to my wife and I? Ira. Ira was incredible. Calm, collected, understanding, and funny. Everything you could possibly want on the best, and most stressful day of your life. Ira guided us from the day we selected Spring Ford until our wedding day, walking us through everything and sending us reminders while still being flexible. The best part though is his responsiveness. No matter the day or the time (yes, late Sunday evenings) we would get emails back from Ira only minutes after initially emailing him. He understands how difficult wedding planning is and he makes every effort to help.

Lastly, the staff at Spring Ford was marvelous. They did an amazing job throughout the whole evening. Guests still tell me how much they loved the food and how well the drinks were made. The hors d'oeuvres are still a conversation topic among friends.

I wish I could say more about the Spring Ford Country Club and Ira's team but I am limited to 2,000 characters for this review. Suffice to say, I cannot recommend Spring Ford any more highly.

+ 3

photos

Maria

Married on 07/29/2017

We had our wedding July 29, 2017 and it was amazing! Food was fantastic, venue and ceremony set up were beautiful and the whole process was very smooth. Ira and Rhonda were amazing and very accommodating. The entire staff was friendly and attentive the entire day! It was a wonderful experience from the day we went to look at the venue until we left the reception!

Lisa

Married on 10/29/2016

My October wedding was amazing at Spring Ford Country Club! The staff was very accommodating and attentive to us (bride and groom) and our guests. The chef designed an amazing menu and worked with our many allergies to make our day perfect for all the guests to enjoy. The appetizers and meals were delicious! Our guests and still raving about the food! The reception room was an amazing space that allowed for our special personal touches. The fireplace was beautiful and allowed a special focal point for our decorations. The GM, Ira was flexible and allowed us to carry out our vision that accommodated a coffee bar, dessert bar, steel drum band and candy bar (for Halloween). Overall the staff was friendly, professional and attentive. I highly recommend Spring Ford Country Club for an event or a wedding! Thank you to the staff at Spring Ford County Club for giving us the best party we will ever throw!

Deb

Married on 10/14/2016

Our wedding and reception went very smoothly. The venue looked marvelous and the staff was very friendly and accommodating. The food was delicious! Working with Ira Berkowitz was a pleasure. I would definitely recommend this vendor to my friends.

Julie

Married on 10/07/2016

Everything was perfect! We had a wedding of about 130. The whole process was easy and low stress. Ira was very quick with responses to every question we had. Coordinating with other vendors was easy. Many of my family members have celiac disease and so the kitchen made our whole menu gluten free, even ordering gluten free bread! The reception was beautiful. The staff was extremely attentive, quick, and everything was well coordinated. Staff members were helpful and courteous up until the moment we left and even helped us carry things out to the car. Spring Ford Country Club was the best!!

Katie

Married on 08/06/2016

I had my wedding reception at springford country club this past Saturday and I couldn't be more happy about how everything turned out. Ira and Ronda were so accommodating and were there to get us anything we needed and were extremely flexible. They were there to make sure our special day went as we wanted it to. I would recommend this venue to anyone. All our guest keep raving about the food and what a great time they had. Everyone is also saying how beautiful springfords venue is. Our perfect day was made even more perfect because of springford country clubs venue and staff that we worked with. Springford has a beautiful golf course for pictures, while we were taking photos outside the staff came out and brought appetizers to our bridal party which I thought was great! The pricing was also reasonable and I would definitely book your next wedding at springford!

Meg

Married on 08/06/2016

We had my daughter's wedding at Spring ford country club in Royersford. Ira and Rhonda did an amazing job in coordinating and making sure everyone had a wonderful time at the reception. We were so well taken care of that we really enjoyed the night and not have to worry about anything. The waiters, waitresses, bar tenders, chefs ect? Did a fantastic job! The food was fantastic, the decorating of the tables was perfect. Our guest loved the club and thought it a beautiful room. I would definitely recommend Spring Ford. I love being a part of the club. Everyone is so nice and easy to talk to.

Jay

Married on 08/06/2016

I can't express enough how awesome Springford Country Club was. Our daughters wedding was August 6th, 2016 You couldn't have asked for a more perfect venue. Everything was beautiful, the service was so incredible from the big moments down to the tiniest detail. Anything that came up, they took care of immediately. The ceremony was beautiful, the cocktail hour and reception were awesome they went out on the golf course for pictures and the staff brought them food and drinks. I received compliment after compliment from our guests about how beautiful and elegant it was, how great the staff was at providing excellent service and how delicious their meals were! They all had such a fun and wonderful time. I give Springford C.C. a perfect rating in every way and would not hesitate to recommend them to any couple considering them for a venue. Our daughters wedding there was perfect!!!

Judy

Married on 06/11/2016

I am the mother of the bride and this was the most easy wedding location to book. Ira couldn't have been more helpful in going thru the wedding plans and offering suggestions. He was always available to answer any questions we had or would meet with us. Ira and his staff were very attentive and kept us on time and in line all evening. Everyone was super nice and we couldn't have had a better time. The grounds are a beautiful spot for pictures as well.

Erika

Married on 07/11/2015

We can not say enough about this venue! We had a July wedding reception at the country club. It was AMAZING. Sam, the general manager was wonderful to work with. The food was out of this world. Our guests are still commenting on the food! Our special day is truly a memorable one thanks to the staff at the country club. We can not thank them enough!

Keri S.

Married on 10/19/2013

We had our rehearsal dinner, ceremony and reception at the Spring Ford Country Club and absolutely had the time of our lives!! Sam the General Manager, Mike the event planner, the chefs and all the staff did an excellent job! Their warm and friendly personalities guided us through with patience and professionalism. The facility was gorgeous, perfect for all our needs and very affordable. All our guest and ourselves can't say enough about how fantastic the food was! Everything was homemade and they even went over and above to accommodate for seafood and gluten allergies! We were so impressed on how everything was carried out seamlessly and flawlessly! I also want to give a special thanks to Sam! His extreme talents, wisdom, professionalism and patience are astounding! We feel like he's part of our family now! If you want the most wonderful wedding experience, we highly recommend the Spring Ford Country Club! All the best!! Keri & Scott

Lauren

Married on 10/05/2013

We held our ceremony/reception at Spring Ford Country Club on Oct 5, 2013. We had roughly 125 people. It was absolutely beautiful and everything I could have ever asked for. We went through a couple different wedding coordinators during the process, but Sam and Mike were amazing and were there for everything we needed on the special day. After the ceremony they had golf carts ready to take us to get pictures. Once down at the picture site, they had appetizers and champagne ready for us to drink. The reception site looked beautiful, and exactly how I imagined it. They listen to all our needs and wants and made it happen. The food was amazing and my husband (chef) was very pleased. We defiantly recommend Spring Ford Country Club, the whole day was beautiful.

Lauren

Married on 10/05/2013

We held our ceremoney/reception at Spring Ford Country Club on Oct 5, 2013. It was absolutely beautiful and everything I could have ever asked for. We went through a couple different wedding coordinators during the process, but Sam and Mike were amazing and were there for everything we needed on the special day. The food was amazing and my husband (chef) was very pleased. We defiantly recommend Spring Ford Country Club, the whole day was beautiful.

Aimee

Married on 09/28/2013

Wonderful! I was a bit nervous about booking this venue with the lack of reviews. I am not from the area and was doing my research via internet and relying on reviews. This was the most wonderful place. The grounds are beautiful, the food is FANTASTIC, and the service impeccable. I wanted pictures on the golf course, the grounds are beautiful, and they gave us golf carts and brought campaign and horsdoeuvres for us out there. Everything was special and beautiful.

Laura

Married on 07/20/2013

I could not be happier with my decision to have our wedding at SpringFord Country Club. Andrew was amazing to work with, and he truly listened to all of my wishes/wants. They were very professional and flexible, and everything was amazing. I received so many compliments on my venue, and I could not have asked for a better place to have my wedding! www.springfordcc.org

Rebecca

Married on 07/23/2016

The club was attentive to all our needs and requests. The general manager was quick to answer every correspondence! Our wedding require special dietary needs and the Executive Chef was professional and experience and able to meet all our needs. He even had suggestions that we otherwise would not have thought of. My guests are still telling how fabulous the food was!! My guests have also told me how beautiful the views were and we were encouraged to decorate with care. I really cannot say enough good things about our event, the experience and working with the club and staff.

Kelly

Married on 04/27/2013

The country club was beautiful and Andrew was on top of everything the day of and was able to answer all my questions within the months before the big day. The staff were very friendly and attentative. I would suggest SFCC to anyone looking for a wedding venue (or a venue for a party). The patio provided a great view of the course and the food was absolutely amazing! I am STILL getting compliments on the quality of the food.

Hannah

Married on 08/04/2007

Criag was our coordinator and was very easy going. He allowed us to add and subtract whatever services we wanted, which made it affordable for us. We had a lovely reception and the food was amzing!

Kelli

Married on 04/14/2007

Overall we were very happy with the way everything came together for our day. The person that handled our event changed half way through our planning process and I feel that the club should have done a better job at contacting regarding this. I also feel that the current planner needs to be a little less abrupt when dealing with the public.

Rick

Married on 08/22/2015

The wait staff, bartenders and the overall atmosphere I give 5 stars

We had our wedding at the country club in September & while our overall experience with them was okay & our wedding day ended up turning out well we had issues specifically with the management of the club. The ceremony took place on a terrace above the golf course & when decorated nicely it made for a very pretty backdrop & altar setting. The reception area is large & room was ample for our guests. The choice of linens and napkins and seat covers is ample at the country club. The dance floor is large enough to accommodate many guests (we had 90+ at our wedding). We also made a special request to have a case of 90 minute dogfish head beer available for my groomsmen and I which they were able to supply at no additional cost to us. Now for the issues regarding management. When we first booked the country club, we met with Andrew who would be our wedding coordinator. Initially Andrew was very communicative with us & kept us updated on everything pertaining to the wedding. After a few months, communication with Andrew dropped off dramatically. Emails were not returned or "lost" somehow. At one point a few months before our wedding we called the club and found out that Andrew had quit & after speaking with Sam the general manager we found that no one knew anything about our wedding. We had to meet with him to get him updated on everything. To Sam's credit he was more responsive which was appreciated. Also, the club advertises they will cover the cost of the cake but what they do not mention is that it's only up to a certain amount & the amount they will cover for a cake is pitiful. We had to pay for our own cake and the club reimbursed us a small amount back. The wedding day overall went well except that we did not receive any of our appetizers or drinks while we were taking pictures after the ceremony. Andrew had originally said we would be served these items but the club did not deliver on this. Overall we still had a great memorable day but we would NOT recommend them.
Are you interested?
Send a message