Reviews
5.0 out of 5 rating
Quality of service

5 out of 5 rating

Average response time

5 out of 5 rating

Professionalism

5 out of 5 rating

Value

5 out of 5 rating

Flexibility

5 out of 5 rating
100%
Recommended by couples
14 User photos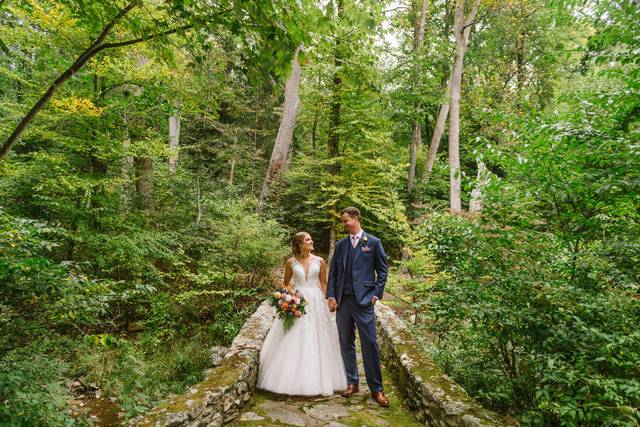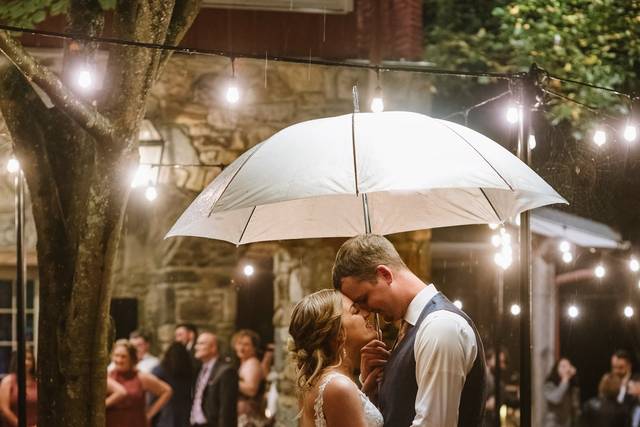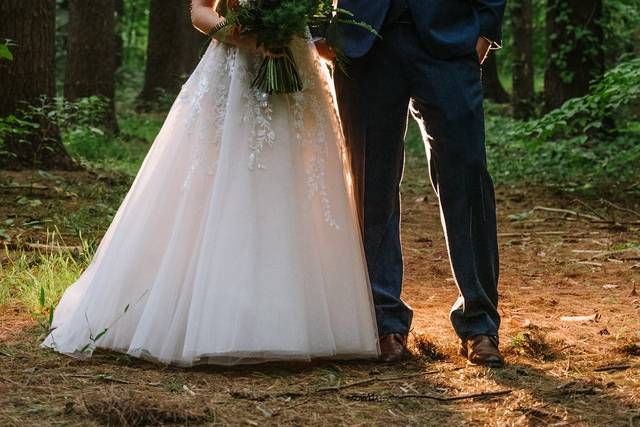 + 10

photos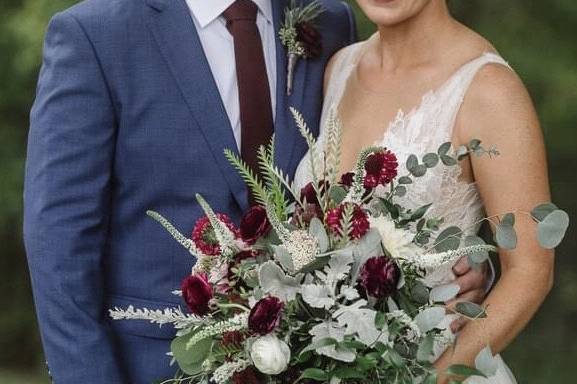 Lauren B.

Married on 09/30/2022

Highly recommend!

We highly recommend Spence Photographics to anyone looking for a photographer. We were in awe when we received our beautiful wedding photos, and so many people have told us that they are among the most beautiful wedding photos they have EVER seen! We agree! We thought the price was very reasonable and David was SUCH a pleasure to work with--very personable, go-with-the-flow, and professional. So happy to have had Spence Photographics capture our big day!

Sarah N.

Married on 11/07/2021

Excellent Experience

As two people who hate to have our photos taken or be at the center of attention, David was fantastic at putting us at ease and making the experience an enjoyable one. His pictures are absolutely beautiful and he was so easy to work with. We just received our first preview photos from our wedding and we cant stop raving about them. David and his wife Molly were both extremely professional and responsive, helping us at every step of the process and making this camera shy couple excited to be in front of the camera.

Kate V.

Married on 09/11/2021

Our wedding photos are AMAZING!!

We chose Spence Photographics for our September 2021 wedding and are totally blown away by the pictures we got!! We can't recommend David highly enough. He was wonderful to work with – warm, down to earth, and clearly passionate about his craft. He captured so many special moments throughout the day that we're having a really hard time choosing our favorites! We really appreciated the super speedy, helpful communication from Molly in the months leading up to the event and were impressed by how quickly we got a sneak peek of the day.

We also booked the open-air Silly Station photo booth – our guests loved it!! It was a really fun addition to the event and a lovely keepsake for guests – the booth prints two photo strips for each take, and there's an online gallery with all the photos.


Are you interested?

Send a message

Alicia J.

Married on 11/10/2020

Another stunning perfromance

11 years ago, David of Spence Photographics produced amazing photos of our eldest daughter's wedding. Since then, he has captured exquisite family portraits and most recently our youngest daughter's wedding. On each occasion the results have been beyond what we ever expected! Professional, easy to work with and an eye for just the right photo to either bring a smile or a tear. Exceptional!

Brittany G.

Married on 09/20/2020

Amazing Experience!

Spence photography did our engagement and wedding photos and we also used their photo booth for our wedding. We cannot stress how much we loved the photos and how much fun it was to work with them. My husband and I are not the biggest fans of taking pictures but they put us at ease and we had a great time doing it. They are there to help and capture the day perfectly. Get the photo booth! The guests loved it! Also their presentation of everything from the sneak peaks to the end products of the wedding are amazing. We will definitely be using them again in the future!

Lauren K.

Married on 09/12/2020

Excellent! Beautiful outdoor photography

David and Molly (business manager) have been absolutely wonderful to work with. We knew that we wanted a photographer who has a lot of experience with outdoor photography, given the unique challenges that presents, and we are so glad that we chose David. Both David and Molly were very responsive, accommodating, and flexible, especially as we kept having to change our plans for the ceremony and reception due to Covid restrictions. David even drove down to DC to do our engagement photo shoot for us at a location that he hadn't shot at previously, and was able to come up with great shot recommendations on the fly. At both the engagement and wedding shoots, he had a lot of really creative ideas and was clear and kind in giving directions, which made taking the photos easy.

David is very approachable and down to earth and we felt comfortable with him as soon as we met him, which made our photos look very natural. Cannot recommend them enough!



+ 6

photos

Sharon

Married on 10/05/2019

Gorgeous Photos!

David (and his assistant photographer as well as his wife Molly) worked really hard on our daughter and son-in-law's wedding day which was 10/5/19 at Springfield Manor. He and his team spent the day photographing the bridal party, the families, and then navigating the big crowd (200 guests) and capturing all the fun and special moments at the reception. Based on the "Sneak Peek" pics we received the day after the wedding, we are sure the rest of the photos are going to be amazing. Our daughter and son-in-law are thrilled with the initial photos. The colors in the photos really captured the people, outfits, surroundings, and flowers so beautifully! We can't wait to see the rest of the photos. David was also very patient and personable which made everyone he was photographing relax.


Katelin

Married on 06/29/2019

We can't say enough good things about David and Molly! From our initial meeting to our wedding day, they made us feel so special and comfortable with the process. With the photographs being one of the only physical things you can take away from your wedding day, I spent a lot of time researching to find a photographer that would give us top notch photos. With Spence, the great images you see of other couples in their portfolio that they have photographed, is what you get! David has a real knack for capturing little candid moments that you didn't even know where happening and was equally skilled with guiding us in how to pose for certain shots (let's face it, we aren't models and needed some help with what would look good for photographs). From the moment we started our engagement photo session, I knew we had made the right choice, and it was confirmed again when we got those photos back, and then again on our wedding day! On top of the photos being awesome, we got images to view back very quickly in comparison to what I had heard from friends/family who got married and used other photographers. The day after our engagement shoot and wedding, we had a wonderful preview to look at (literally, not even 24 hours later)! And it wasn't too long after that before we had the blog to view and then all the photos! We couldn't be happier!

Maddie

Married on 09/16/2018

Beautiful pictures that will last a lifetime!

David and Molly were amazing! We loved working with them and they made both my fiance and I very comfortable and at ease while getting our picture taken. We used the pictures they took for our save the dates as well as our thank you/ holiday cards. Our engagement and wedding photos came out beautiful and we look forward to looking at them for years to come! We also used their photo booth as well and it was a perfect addition to our reception! Everyone had a great time taking photos and it made our wedding so fun! We are so happy we went with them, they were our favorite vendor from our wedding day and we cannot recommend them enough!

Britnie

Married on 08/10/2018

David and Molly were great they answered all questions. The day of they were right there getting every picture and getting people to use the photobooth. Look forward to working with them in the future.

Makenzie

Married on 08/04/2018

David and Molly were so wonderful to work with for our wedding this past August (2018). We were engaged for a long time and they keep in touch from the time we booked them for almost 2 years. They are super friendly and respond quickly with questions. Our photos turned out beautiful from both our engagement session and wedding day. He captured all the moments so well and we are so happy we got the opportunity to work with them!

Lexa

Married on 07/07/2018

A Wonderful Experience Start to Finish

We used Spence Photographics for our July wedding at Thorpewood in Thurmont MD, and they did an absolutely fantastic job! We met Molly at a Thorpewood open house and we were really impressed by the beautiful photography examples and the carefully crafted albums and keepsake boxes they had on display. We set up a meeting with her husband Dave at their studio in downtown Frederick, and he patiently answered all of our questions. It was obvious that he was very familiar with our wedding venue and its most beautiful spots. Setting up an engagement session was easy. They were very flexible with dates, and Dave was willing to meet us in a place of our choosing, even if it was a bit of a drive from Frederick. We hadn't originally thought to do an engagement session, but it was included in our package, and was a really good opportunity to get comfortable in front of the camera, especially since I tend to be camera shy. Throughout the process I communicated with Molly for scheduling and logistics. She was great, always very prompt to respond and easy to get ahold of. They also made it very easy to pay online, which was hugely convenient and very much appreciated. The day of the wedding Dave did a wonderful job capturing some really great moments. He was familiar with the venue, and the venue with him, which helped the day go smooth as clockwork. He had so much energy! We received a preview of images the week after the wedding (very exciting), and a full set of digital photographs a couple of weeks later. Later we received our beautiful keepsake box with select prints. From the sun dappled photos of my husband and I to the awesome action shots of our guests dancing, I am really going to cherish these images. To sum up, Molly and Dave were a pleasure to work with. They really paid attention to the little details. They were always friendly, kind, and fun to work with. We whole heartedly recommend them.

Erica

Married on 12/02/2017

I was recommended to David and Molly by the venue I was using. He was very professional and did great work. They were both very informative and nice. Stressed any concerns we had and walked us step by step through the process. I would recommend them to anyone!

Rebecca

Married on 10/29/2017

We cannot say enough wonderful things about David and Molly! They were fun to work with, easy to contact and communicate with, and above all else, you could really tell they love their clients and their job. The engagement shoot was awesome (and included in the packages), and David had no problem working our dog into the shoot as well. My husband hates taking pictures, and he even wound up having fun with the session. Our wedding day wound up being a rain out, but that didn't stop us from getting some AMAZING pictures. David showed up with extra umbrellas and had no problem getting wet or muddy to get the perfect shots for us. We also included their Silly Station (which is run by Molly) and used the photos as our wedding guest book. They brought props of all sorts (David even asked us beforehand if we had any suggestions or wishes for the props) and all of our guests had TONS of fun with the photo booth. We only have our wedding sneak peeks so far; but everyone has raved about the pictures and said they were worth every penny. We would highly recommend David and Molly, and will definitely be using them for any photo needs in the future!

Jonathan

Married on 10/14/2017

David, Molly, and Peyton are the best! They made taking pictures so much fun and were able to capture such beautiful pictures no matter the setting. We have seen both the engagement and quick look pictures from our wedding and cant wait to see the full reel. Thank you Spence Photographics for making our day so special!

Kristin

Married on 10/13/2017

David and Molly were a fabulous team to work with. Our first in-person meeting was so informative and we appreciated David's professional, chill, authentic demeanor. They were flexible when we changed our engagement session appointment at the last minute due to a rainy weather forecast, and even with my makeup melting off of my face and hair going wild because of the heat and humidity on the day we rescheduled our shoot for, David was able to work some kind of magic and capture AMAZING shots. Needless to say, our wedding day flowed so smoothly with David and Molly photographing formal and candid moments and keeping the Silly Station going all evening for our guests to enjoy. David had family members' names ready to go when it was time for family photos and effortlessly directed our entire bridal party for photos so that the whole session was carefree and moved along efficiently. Also, as two people who aren't crazy about being in the spotlight, David made us feel so comfortable, helped us remain present in the moment, and made the whole wedding day photo session fun. You can imagine how excited we were when we were on our way home THE NEXT MORNING and received our sneak peak already! We love every photo so far and can't wait to see the rest! We highly recommend Spence Photographics!!

Sarah

Married on 09/22/2017

David and his wife Molly are absolutely amazing. I can't even count the number of guests who commented to me about how amazing our photographer was. One of our groomsmen told me that he had been dreading the picture taking part of the wedding and David made it quick, painless and fun. I highly recommend adding the silly station to your wedding. It was such a fun and interactive addition to our wedding and going through all the pictures the morning after was one of the highlights of my wedding weekend. Also the quick turnaround is such a treat. Within a few days of the wedding we had a sneak peak of a few of our wedding pictures that we could enjoy and share. I will certainly consider using Spence in the future for family portraits etc.

Brianna

Married on 08/05/2017

David and Molly were both a pleasure to work with, with David taking absolutely breathtaking engagement / wedding photos and Molly working the Silly Station PhotoBooth during our reception (Our guests LOVED the Photo Booth, which we actually decided to add just 1 month before the wedding and they still accommodated that!). The engagement session was also so much fun at put us at ease for the wedding day. David's ability to capture precious moments in such a natural, unforced way really made this whole process truly enjoyable. Not to mention, the abundance of beautiful photos that were taken throughout our wedding provide us with memories that we can treasure forever. Even though we didn't get a second shooter, David still captured everything we could have wanted and more! He has an easy-going personality and was very flexible with any special requests that we had. On the day of the wedding, he was on time and was able to capture everything in an efficient and prompt manner. He also does something cool that I'm not sure many photographers do, which is he'll release photos in segments (like a "sneak peek" or "part one") instead of making you anxiously wait until they're all finished. Another thing to note is that throughout the entire process, Molly was quick to answer any questions or concerns we had (talk about peace of mind!). David doesn't just do weddings - our family was so pleased that some of us booked a big family photo session for late Winter and we plan to use Spence Photo for more future photos. Long story short: If you're in the market for a photographer for any event, I highly recommend Spence Photographics!
One more thing...David and Molly are all around great people! From the beginning, they have sent us little meaningful trinkets and even sent us something for Christmas this year. They are so thoughtful.

Emilie

Married on 06/17/2017

we can't RAVE enough about Spence photographers! From the moment I contacted Molly and David, they were friendly, accommodating, personable, and so easy to work with. My husband and I are shy around the camera and they made us feel comfortable - most importantly, the shot's they took were beautiful and I have had many many compliments on their work, both the engagement session and the wedding. Most notably, I must commend Dave for his flexibility - as our limo never showed up for the wedding, and without skipping a beat, Dave hopped in my dad's pickup truck with myself and my dad and layed in the back helping us navigate to the service while under a ton of pressure. I can't recommend this wonderful team enough. I will surely be going back to them for every photo session I need in the future. They also send adorable gifts along the way, adding stress relief and joy to a potentially stressful wedding planning process! 5 stars!

Gabrielle

Married on 06/10/2017

Molly and David have been amazing through the whole planning process. They quickly responded to any questions we had and were there to help. There are a lot of pictures taken on your wedding day but they made it easy and fun. They knew exactly how to instruct us and our bridal party on good photo opportunities. All of our guests loved David!

We also booked the silly station and our guests went crazy. People were lining up so they could get a turn. It's such a good memory to be able to look at all those pictures.

Erin

Married on 05/28/2017

We are so happy we chose Spence Photographics for our wedding day! David and Molly take care of their clients from the initial consultation, to the engagement photo session, wedding day, and after receiving photos. They are very kind, easy to work with and responsive. What truly puts them over the top is their attention to the little details along the way and sending little gifts to make you feel important and valued! I cannot say enough great things about David's photography, he did an amazing job capturing such a special day. We have received so many compliments from friends and family on how much they love the photos. He has a true knack for capture all of the moments big or small. I would definitely recommend Spence Photographics for anyone looking to capture their special day!

Susanna

Married on 05/06/2017

I cannot say enough wonderful things about the Spences. They are not only talented and professional, but they were the most incredible people to work with! They went above and beyond! David braved some nasty weather for our engagement shoot and showed up with umbrellas! They sent us a package of coffee and a mug when we first booked with them to give us energy as we planned our wedding and a personalized Christmas ornament for Christmas. Leading up to the wedding, Molly wrote up a description of places to eat, shop, drink, and hike/bike in the Frederick area for my hotel bags. On the day of our wedding, Molly handled the Silly Station like a champ and David was like a superhero. I don't think he sat down once. He was switching between cameras on his leather straps so quickly, making sure to get the best shots. He captured every moment, but blended right in. The day after the wedding, he posted a sneak peek, helming to satisfy our need to see the images! When I first booked with them, I was a little concerned that they were over our budget, but now, I feel like they were the biggest steal of the wedding. We did not just book photographers, we booked two people who made our day that much more special and easy- that's priceless!

Katie

Married on 04/22/2017

We could not be happier with David and Molly. David made our engagement shoot and wedding shoot fun and relaxing, and was always committed to making sure the experience and photos were exactly what we wanted. The photos are so beautiful. He really was able to capture our personalities and relationship, and he was amazing at picking on so many beautiful little moments throughout the whole day. Molly was wonderful to correspond with - she is so sweet, extremely responsive, completely on top of everything. Molly and David really make an effort to get to know their clients, which I think helped so much with their ability to tell our story. They also sent thoughtful little gifts a couple times throughout the year while we were planning. They are a really wonderful company, and I can't recommend them enough. We hope to use them in the future for family photos once we've added some kiddos to our lives :)

Tracy

Married on 10/22/2016

David and Molly were amazing to work with! We were able to customize our photography package with them and also opted for their fun photobooth. They were great about communication throughout the entire process and gave sweet gifts along the way. David made us feel at ease during our engagement shoot and the wedding day- even with our crazy windy weather! Our guests were impressed how he was everywhere taking pictures and loved playing in the photobooth. This duo was prepared for any hiccup during the wedding and we love the moments they captured!

Ashley

Married on 08/20/2016

To say I give Spence five stars would not do this company justice. In short, I can't imagine a reason that a couple WOULDN'T love Spence. My new husband and I are wallflowers at best, so the idea of having someone taking hundreds of photos of us was daunting. We went for our engagement shoot stomachs all a knot at Glen Echo Park in Maryland. We were comfortable from start to finish and felt at ease for our upcoming wedding day. We couldn't believe the pictures he captured! So beautiful!
When the day came, Spence shot our wedding at a venue that has not had a wedding before and with planners (us) who have never planned before. He was receptive and captured moments that I never would have been able to see had it not been for his pictures. Throughout the ceremony, I didn't even realize he was there, granted I was giggling like a school girl most of the time anyhow. Looking back on the pictures makes me remember the day so vividly and I love having perfect images of our newly joined families at our wedding reception. We opted for the photo booth, which created some comedic GOLD. And while we were so busy we nearly forgot to get in there ourselves, Spence came over and told us to get in there! I recommend that service as well, which was ran by his wife Molly. Thank you for sharing your talent with us, Spence!
Are you interested?
Send a message