34 Reviews
Recommended by 99% of couples
Quality of service

4.9 out of 5 rating

Average response time

4.9 out of 5 rating

Professionalism

4.9 out of 5 rating

Value

4.9 out of 5 rating

Flexibility

5 out of 5 rating
19 User photos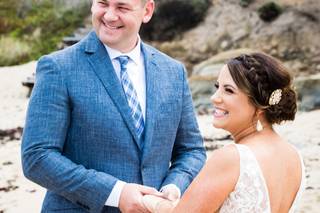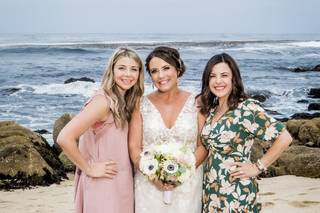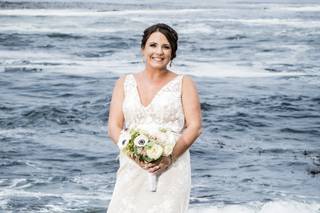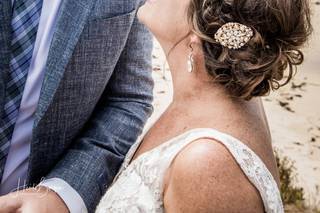 + 15

photos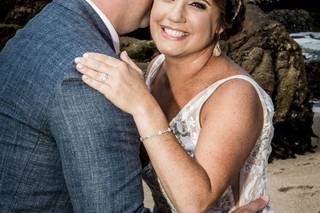 Amanda S.

Married on 10/21/2022

Talented and kind team!

I am so glad I had Spa Bella for my bridesmaids and my makeup for my wedding! They came highly recommended to me from my wedding planner and I can definitely see why! They are fun to be around, on time, and great at what they do! I felt so beautiful on my wedding day thanks to their talented team and made all of my girls look great! Unfortunately my parents came down with COVID two days before my wedding and my sister and sister in law had also been exposed, so were unable to be a part of the wedding. Since this happened last minute I knew I was not entitled to a refund (as stated in my contract) for my mom and sisters and it didn't even occur to me to ask, but after Jennifer found out what happened I had a credit in my account after my wedding. It was such a nice thing for her to do and is a great example of how she runs her business and how kind she is. Thank you Spa Bella team!

Elizabeth

Married on 05/30/2021

Great Team!

Jennifer and her team were a dream to work with for my wedding! I was a Covid Bride and had to move my original wedding date, not a problem for Jennifer and her team. Nancy and Frances did our hair and make up for my wedding and they were just amazing! The detail they put into everything and making sure everyone was happy with everything was fantastic. Not to mention, both of them are so kind and funny and just the perfect vibes for your wedding day! The best part was, after the night was over and I went take my makeup off, there wasn't one smudge or anything - everything looked like I literally just had my makeup done. I had looked around before booking Spa Bella and they were by far the most affordable and I would recommend them to any bride for her special day!

Katie H.

Married on 10/10/2020

Absolutely floored with this service!

Each of us looked and felt like ourselves, just elevated. Jennifer was extremely responsive, well-priced, and her team is knowledgeable, so sweet to work with, and did an incredible job. I don;t think I have ever looked as good as Anathea made me look! Gorgeous hair by Selly. I cannot say enough good things about this whole experience. 10000/10 would recommend. THank you Spabella for the dreamy beauty service!!!

Are you interested?

Send a message

Jeni L.

Married on 08/07/2020

A wonderful experience with the ladies making me feel like a perfect bride!

I had perfect experience with these ladies! They were recommended and available to come to my hotel room and do my hair/makeup. I sent them some ideas I liked and they came on time on my wedding morning and Nancy and Araceli did an amazing job. They were so sweet, quick, fun and made my feel beautiful and perfect! I highly recommend them!

+ 2

photos

Lauren

Married on 02/16/2020

Love Them!

Spa Bella is great! The pricing was extremely fair to start with, on top of excellent communication from Jennifer when I was asking a bunch of questions and setting up my trials. They came on-site the morning of my wedding day. With Andrea I had airbrush makeup done for me and traditional makeup for my two bridesmaids and mother. It was very close in comparison. Francis gave me an elegant up-do and my girls had half-up with gorgeous curls and braids. Everything held up for the entire day, even during unexpected windy weather! We all looked and felt gorgeous. I'd struggled with my body image for years, but on my wedding day I felt more beautiful than I ever had before. Andrea and Francis are fantastic artists and two of the best women I've ever met! I highly recommend Spa Bella based on my experience and I'm so glad to have found them.

+ 10

photos

Alycia

Married on 02/24/2019

Quality Curl Care

Spa Bella provided hair, makeup, and nail services for my wedding day and I can't recommend them highly enough! Francis and Nelita did mine and my bridesmaids nails the day before and they're so fun to work with! Francis also came back the next day to style hair for me and my bridesmaids. My hair is naturally curly and Francis was great at working with it and understanding my hair needs. Nancy did an amazing job with our makeup and made sure to find what colors and styles would flatter every girl's unique face. Jennifer was great at coordinating everything and communicating key details with everyone.


Kellie

Married on 03/30/2018

I could not ask for a better makeup team! Jennifer was incredibly responsive every time I spoke with her, and she always put me at ease (I am NOT a makeup person at all, haha!). The day of the wedding, we had Nancy and Andrea there, and they were both fantastic! All of my bridesmaids looked amazing, as did my mom, mother-in-law, and myself! The ladies were professional, and open to our opinions, and they made us all look gorgeous and natural. I absolutely loved working with the SpaBella team!

Shaina

Married on 09/09/2016

I was traveling across the country for our destination wedding which made choosing a hairdresser and makeup artist a little difficult. Having complete strangers get you ready on your wedding day is an uneasy feeling, but in the hands of Jennifer's experienced staff you have nothing to worry about. From the beginning Jennifer was so helpful and so prompt to respond of my emails. I was unable to have a trial session due to time restrictions, but I was certainly not let down with my hair and makeup results. Brianna and Nancy were so sweet and made me feel so comfortable. Thank you again, Jennifer, Nancy and Brianna!!

Jennifer

Married on 07/30/2016

The Spa Bella Team was perfect! All of the ladies were so friendly and helped make not only me feel and look beautiful, but also did so with my mom, mother-in-law, aunt, and bridesmaids! I usually don't wear a ton of make up but Nancy made me look SO natural. I felt so comfortable and so beautiful! Aimee also did a incredible job with my hair! During our trial, I described how I wanted to wear my hair to Aimee and showed her a picture of my wedding dress. She instantly knew the wedding hair I was dreaming of! I could not have had a more perfect team of ladies to help me look my absolute best on my wedding day! Thank you Spa Bella team!

Jade

Married on 07/21/2016

Jennifer and her team at Spa Bella are phenomenal. I came in from out of town and they were very accommodating. My two stylists were sent to my hotel and even came a few minutes early. During the appointment, Jennifer came in to check on how everything was going. Everyone was absolutely professional and were able to make me feel absolutely gorgeous on my wedding day. Highly recommended.

Charlotte

Married on 05/14/2016

I used SpaBella for my wedding last year and I was so grateful for all of their hard work! Jennifer was very responsive via email and she even showed up to the trial to make sure things ran smoothly. The trial was very easy to organize and they really made me feel comfortable during the entire process. We tried a few different styles before I was happy with the more natural tones for my outdoor wedding. Nancy was a dream to work with and I was so happy with my wedding day makeup. The fake eyelashes made my eyes pop but they weren't too overwhelming. The makeup lasted the entire day, even in the sunshine and sweat on the dance floor. Brianna did hair for several of my bridesmaids and she did a fantastic job. SpaBella is a great group of passionate artists who really care about creating a look that you will love. I highly recommend working with them for your next event!

Excellent services! I was unable to do a bridal makeup and hair trial since I live in OC, and the stylists did an amazing job on my wedding day! they did exactly what I wanted and provided them with pictures of the look before hand. I put all my trust in them, and was very pleased with the result!

Jennifer and her team were a wonderful help as I prepared for my October 2015 wedding! I was so busy planning other details that I was remiss in booking hair and makeup services until six weeks before the wedding. From the start, Jennifer was super-responsive to my emails and managed to squeeze my 9-person wedding party into Spa Bella's schedule for a very reasonable price. Francis, Michaela, and Andrea treated us with such kindness and attention to detail - they were the perfect combination of professionalism and friendliness to keep us from stressing out on the day of the wedding. They were able to come out to our venue in the Santa Cruz hills on a Saturday morning, and even arrived ten minutes early (and were very gracious when a couple of the bridesmaids weren't quite ready with dry hair). It was so nice to be able to have our hair and makeup done at the venue, as opposed to having to travel to a salon - I highly recommend it for bridal parties! Francis and Andrea had done a great trial run of my hair and makeup, and Jennifer was kind enough to take many, many pictures and send them to me. I wanted to make a couple of slight adjustments to my hairstyle (just so the veil would sit a little higher), which Francis handled perfectly. Also, I had made an imgur album of the hairstyles that the bridesmaids/moms wanted (loose updos with some braids), and Francis and Michaela were clearly prepared to make each hairstyle happen (and even knew which girl wanted what hairstyle!). Everyone looked gorgeous, and our hair and makeup stayed beautiful throughout the reception and dancing. Even now, months after the wedding, my bridesmaids are commenting on how much they enjoyed the experience. I have to admit I was a little nervous that stylists would try to "glam up" our rustic and natural woods wedding, but Spa Bella did a phenomenal job of keeping our look super tasteful and classy and romantic. I could not be more thrilled with their great work!

Spa Bella provided amazing services for our wedding day. Their hair and makeup services were flawless and beautiful. The two girls who came to do hair and makeup were extremely friendly and talented. Also, Jen, the owner, was great at scheduling trials and the day of services. She also kept in great contact with our wedding coordinated to keep everyone in the loop. I would definitely recommend her to anyone!

There are two conveniences that saved my sanity on our wedding day: hiring transportation and working with Spa Bella Mobile Day Spa. The piece of mind that came from being able to wake up and not rush out the door to get to a salon was worth it in itself but the quality, professionalism and friendliness from Jen & the Spa Bella girls was over the top. They provided hair and make up for me, my mother, my bridal party and even my husband got his hair styled by them as well :) I received so many lovely compliments that day and just know that I looked my best with the help of the Spa Bella team. Call Jen, have them come to you so you can worry about one less thing and know you'll look fabulous!

Katie

Married on 06/20/2015

I booked the bridal party's mani/pedis through Spa Bella, and they couldn't have been better! They came to our house and did a wonderful job on everyone's nails. They were professional, adept, and fun to work with. They also did manicures for the flowergirls (ages 6-9) which they all really enjoyed, and threw in cute little nail decals/bling for the girls for free. They were so flexible and accommodating, and didn't blink an eyelash when our projected group size went from 10 mani/pedis to 6 and then back up to 12, all in one day.

Sara

Married on 01/03/2015

I am so happy I used Spa Bella for my wedding! Jennifer and Jasmine were both wonderful. They were professional, responsive, sweet, and fun. Jasmine did an amazing job with my hair, as well as my MOH's, sister's, and stepdaughter's. It lasted the whole day (on the beach, in the wind!) and throughout the evening reception. I got a million compliments on my hair!!! Jasmine helped my sister with her makeup, and they gave me wonderful advice about my own makeup. It was so much more than just having my hair done - having them with us for a few hours before my wedding made them a part of my big day, and all my girlfriends and I loved having them there with us.

Lisa

Married on 10/24/2014

Spa Bella was AMAZING! I had already had a couple trials with other businesses prior to my wedding day and had finally decided I would just try to do my own makeup on the big day. Fortunately, I came across Spa Bella and decided to reach out and try them out. When I went for my trial, I instantly knew this was the right choice. Not only was it the first time I actually LIKED the way I looked, but the ladies in this business were so personable and friendly and professional, it was a no brainer to book them! On the wedding day, they came on time and ready and did the hair and makeup of four of my bridesmaids and me. Everyone looked SO good!! And they stuck to schedule perfectly. The makeup stayed through dancing, through tears, through cake, through everything and, most importantly, I felt like me. Another bonus: my husband could not stop telling me how beautiful I looked. Seriously, if you want to not worry about beautifying yourself or your ladies on your big day, BOOK SPA BELLA! You get the best ladies with the best service!

Jennifer was really wonderful to work with! From the very beginning, she always responded to my emails and phone calls very quickly and professionally. She sent Jasmine to do my hair on my wedding day in Big Sur, and she did an incredibly beautiful job. I loved the finished look and received many compliments. She took her time and made sure everything was perfect -- and it looked great the entire day and into the night! I recommend Spa Bella to any bride on her wedding day!

Debra

Married on 09/06/2014

Jennifer and her staff provided the hair and makeup for our wedding party. She was very responsive and readily available by phone/email/texting.
The hair stylist and makeup person have an early start---6:00 am with no complaints, only a friendly manner and professional care. Our party included the bride, MOB, MOG, 2 grandmothers and 2 aunts. They were able to fit the hair and makeup to each age group. ALL were very happy with the finished product! Amazing they could make 7 women happy!!!!

Jill

Married on 08/23/2014

I cannot say enough about Spa Bella Mobile Day Spa, which provided hair and makeup services to me, my mom and my bridesmaids on my wedding day! Jennifer, the owner, was incredibly responsive and friendly and easy to work with. She came to both my trial and my wedding day appointments to make sure that everything went smoothly. She's an absolutely sweetheart and helped keep me very calm! Areceli did my hair and she was an absolute godsend! My hair is notoriously difficult and it was one of my biggest stressors going into the wedding that my hair would not look great. Areceli made sure that it not only looked amazing but held up all day and night even after pictures on the beach and a night of dancing. She made my day so special and stress free - I will always appreciate it! Kimberly did all of the girls' makeup and was also so amazing! No one in the group was a big makeup wearer, so we asked for natural looks, and Kimberly really delivered!! My one request was that my fiance wanted me to look like me, and she knew exactly the right balance between that and making me feel special. They also travel to you, which makes the entire experience relaxing and fun! I absolutely recommend that any bride use Spa Bella!!!

Sara

Married on 07/19/2014

Jennifer and her team were great to work with. They were professional, very friendly, and handled every detail beautifully. Having the spa come to you on your big day is definitely the way to go!

Both the hairstylist and make up artist did an amazing job for my wedding day! The bridesmaids looked amazing and we couldn't ask for anything better. Their style was newer and were fun to work with. Thanks again and would totally recommend them to anyone getting married in the Monterey area!

Spa Bella was the most amazing experience!! The girls were fantastic, professional and so accommodating! They made my wedding day stress free and I felt so beautiful! Jenn the owner is amazing, I'm very happy I chose them!

Alexandria

Married on 07/06/2013

I had Spa Bella come out and do hair and makeup for myself and my bridesmaids on my wedding day. It was so nice to be able to have them come to my wedding location. I was very pleased with how my hair looked for my big day and the makeup was done really well without looking like I was wearing too much. The ladies at Spa Bella obviously have a lot of experience. Thank you Spa Bella!
Are you interested?
Send a message