Reviews
5.0 out of 5 rating
Quality of service

5 out of 5 rating

Average response time

5 out of 5 rating

Professionalism

5 out of 5 rating

Value

5 out of 5 rating

Flexibility

5 out of 5 rating
99%
Recommended by couples
554 User photos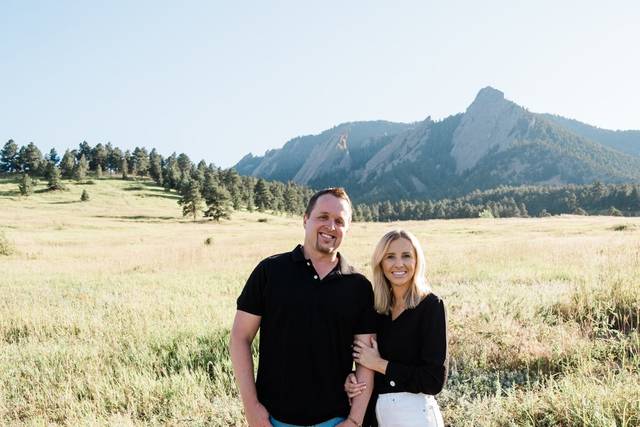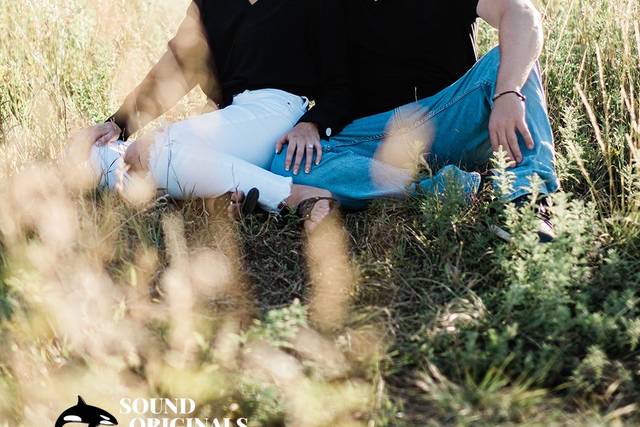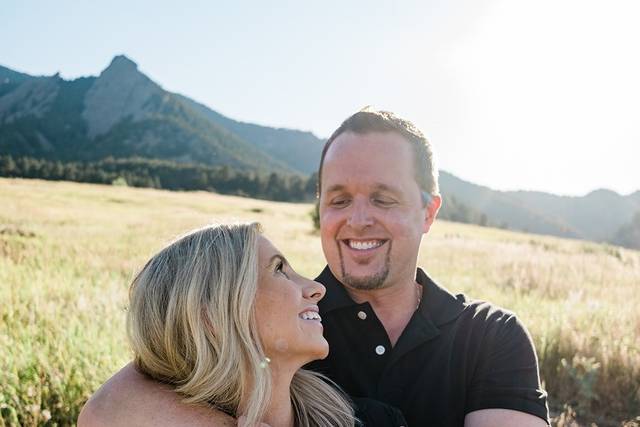 + 550

photos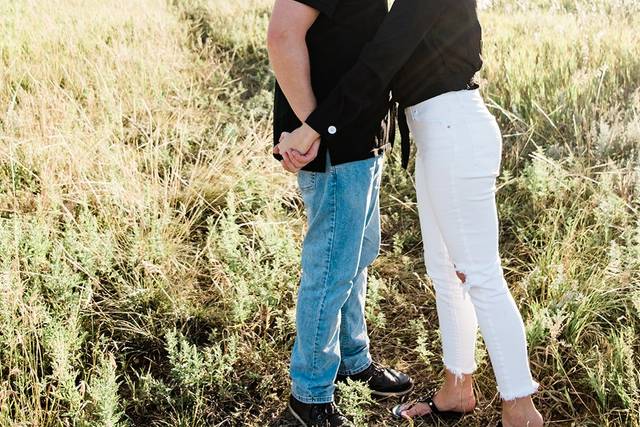 Sarah M.

Getting married on 06/22/2024

Best photographer i have used!

When I was searching for a photographer this one stood out most - amazing pricing, they are one of the few that do photography AND videography, and I loved all the pictures ( they have both classic and vintage options.) I have selected them for my wedding and they have the best, most responsive communication. Our photographer Liz did our engagement photos - she was so flexible where I could pick my location and the pictures were the best photography I have ever had or could of dreamed of! I cannot wait for them to do my wedding too!

+ 3

photos

Jennifer G.

Getting married on 06/17/2024

Excellent Photos!

We absolutely love our pictures and look forward to the video! When we ran into the hiccups the team was helpful with coming up with a new game plan and it worked out just fine! We were hoping for sunset pictures but due to overcast it wasn't going to happen. 20 minutes after we left the sunset decided to show some color so sucks we missed out on that but we couldn't have known. We really appreciate the team for capturing all the great moments and taking pictures that we both love! I was also very surprised by the quick turn around for our photos being 2 weeks

+ 4

photos

Kevin C.

Getting married on 10/12/2023

Perfectly captured our wedding!

We had an excellent experience with Eileen as our wedding photographer for our wedding on the MV Skansonia on 7/2/2023. She was great to work with - professional, friendly, and flexible, especially when dealing with our last-minute schedule changes. She made us feel comfortable and captured all the shots we wanted. Her photographs were beautiful and truly captured the essence of our day. We highly recommend Eileen for her talent, professionalism, and adaptability. Thanks Eileen, for a great experience and lovely photos!

Are you interested?

Send a message

Shannon C.

Married on 09/09/2023

They made the day even more special than it already was.

It's literally 4am the day after the wedding and I'm still shook how incredible these guys are… It's hard to describe in words how unbelievable Joshua and Hayes were. Hayes was a shadow during the day and was just so kind and we cannot wait to see the video and photos. UGH. Joshua was just on another level. What a beautiful soul he is. He was there earlier than he needed to be and I'm pretty sure ended up staying later because he wanted to and was finishing up some final ring photos. He was constantly checking in on us (photo plan wise and just general wellness checks), making sure the things happening are things we wanted happening. Our day of coordinator ended up stuck putting out little fires during our family session and was our designated photo list shoutout person but Joshua was on it and did not mind at ALL even though he did not have to. We ended up getting my SIL to help too and it all ended up great. He was not afraid to get stern with the guests when it get turning into a time crunch. We just could not have asked for a better pair and I can literally go on and on and write a novel about how extremely special they both made the day and we will be raving about them every time to any and everyone who asks about the wedding and when we reminisce even 30+ years from now 😂 THANK YOU.

Ashley M.

Married on 09/09/2023

Fantastic Experience and Great Photos!

We had an amazing time with our photographer Angelica! She was so much fun and got along great with everyone at the wedding. She gave great direction while also letting our personalities shine through. We recently got back our phots and they look amazing! I would definitely recommend Sound Originals to anyone else looking for a photographer

Brianna M.

Married on 09/09/2023

Photography

We absolutely love our wedding photos from Sound Originals! George did a phenomenal job and was so easy going which made our wedding day way less stressful & more enjoyable. We also received our photos in less than a week!!

Nicole R.

Married on 09/09/2023

Incredible experience!!

Gabriella and Marcus were unbelievable! They made sure I got every photo I was hoping for and more. Thank you for capturing our special day. They also took us on a floating dock and allowed us to do our vows separately which was not part of the original plan and we were so grateful. Thank you for going with the flow as we tried to make the day as smooth as possible. Also, I'm so sorry my dog licked the video lens! Everything was beautiful and amazing.

Courtney T.

Married on 09/08/2023

Amazing photography!

Our photographers were amazing, helpful, and funny. We peeked at a photo taken and it was so beautiful! We can not wait to see our photos! Thank you so much for capturing our special day!

Kelsey

Married on 09/01/2023

Wonderful photography experience

We loved worked with Sound Originals for our wedding photography! We got married just outside of Seattle, WA. Their staff were kind and communicative from start to finish, including their coordination staff, Sarah and Jordan.

On the day of our wedding, we worked with photographers Eileen and Kevin were simply wonderful. Every step of the way, they were there to capture the special moments and we are so happy with how our wedding photos turned out.

Some things we really appreciated included the photographers being so attentive to making sure everyone was posing identically in group photos and checking for things that were out of place (purses, guys' wallets/phones in pockets). This made a huge difference in the quality of our group photos! The photographers were also SO much fun to work with. They made the process enjoyable with their upbeat energy and attention to detail.

Lastly, our photographers worked so well with a separate videography team we hired. This really made the day move so seamlessly. Big thanks to Sound Originals for helping to make our wedding day so special!

Lauren M.

Married on 08/27/2023

Incredible!!!


Kate and Eric were absolutely amazing! They made our day so wonderful and special. They were so kind, made directions easy to follow, and we adored both of them! They were really patient and flexible when things with the venue went wrong (we werent able to go to the ceremony site because of heavy smoke) and yet they still helped make our day special and picked out photo spots that were still beautiful. Kate did both our engagement photos as well as our wedding photos and she made both sessions so smooth and fun. Overall, Sound Originals was an amazing company to work with — the forms for the planning leading up to it were detailed and organized, the responses were very quick if I ever had a question, the editing turnaround time was super fast, and they were a pleasure to work with from start to finish. THANK YOU Kate, Eric, and Sound Originals for a wonderful experience!!

+ 6

photos

Jolyn M.

Married on 08/18/2023

Great Package Deal

Kevin and Matt both did a great job throughout the process! Kevin actually took our engagement photos too and so it was fun to work with him again. They both did a good job capturing the seriousness of the day, while also working with our less serious side :) we cannot wait to see our video as the photos are incredible.

Vivian P.

Married on 08/13/2023

Beautifully captured photos!

We absolutely love the photos we received from Sound Originals. Our gallery was delivered incredibly quickly! We received a beautiful gallery in about 1.5 weeks, which is amazing. We had the pleasure of working with Rona for our wedding and it was an extraordinary experience from start to finish. Rona skillfully captured candid and posed moments, delivering a collection of photographs that exceeded our expectations. Each image was beautifully composed, with beautiful lighting and emotion. We really appreciated his friendly and calm demeanor. In a chaotic environment, Rona's calmness and patience put us at ease, creating a relaxed and enjoyable atmosphere. I've shown our gallery to people who were unable to attend and everyone complimented the photography. Many people said it felt like they were actually there at the wedding when looking at the photos and that our photographer captured everyone's emotions and energy so well. His ability to capture the beauty and emotions on such an important day is truly remarkable. Thank you Rona for preserving such precious moments in a way that we will cherish forever!

+ 3

photos

Stephanie W.

Married on 08/12/2023

You're crying, I'm crying, we are all crying.

We had the honor to have Julia (Photographer) and Matt(Videographer) capture some breathtaking and beautiful moments the day of our union. I always feel uncomfortable front of a camera I'm not always sure which way I should look? Should I fold my arms? Should I put my hand on my hip? I wonder if I look as awkward as I feel? I cannot convey the amount of delicacy in which they handled our moments, our monumental memories. Guided us through each scenes movements making open and amazing suggestions to ease my awkwardness. When I tell you they were awe-inspiring I mean I only cry everytime I look at them. The topper? The highlight reel. Now I cry in HD video, fully reliving each emotion each beautiful process that led to our magnificent night. Jordan was superior at following up making sure we were satisfied with the product of their talents. I think this will forever be my most valued investment in my wedding and I couldn't be more thankful to Julia and Matt for accompanying me through our day and gifting us with a lifetime of reliving the best day of our lives.

Iffat B.

Married on 08/12/2023

Wonderful service by sound originals

Sound originals was great to work with! We first worked with Dan who helped us find the best package for us. There is a very detailed survey the team has you fill out in order to gather all the information they would need. Closer to the date of our event we were updated with contact names and numbers for those who would be doing our photo and video. Kaitlin and Erick did a great job! Upon meeting them at our venue they were very fun to work with and made things very stress-free. They were professional and captured many meaningful shots. They were even kind enough to help our guests take photos on their phones.

Eva K.

Married on 08/12/2023

Best photo/video experience around!

From the original booking phone call to follow ups on the final gallery, everyone I talked to at Sound Originals was kind, flexible, and excited to share in our wedding day. Our photographer, Jason, and videographer, Josie, bravely faced moving golf carts, three locations, and countless family members with an ease that I envy. I've never actually written a review before but the service was so wonderful in the midst of a stressful (and joyous) event that I could help but sing Jason and Josie's praises! 10/10 would recommend.

Danielle C.

Married on 08/12/2023

Kevin and Peter are the BEST!

We had the absolute privilege of having Kevin photograph and Petter videograph our wedding this summer. Their genuine care was evident and their passion for quality picture and video was clear. They worked SO hard and went above and beyond. If you're in the Seattle area, I cannot recommend Kevin and Peter enough! I'm so thankful for them and their incredible talent!

A thoughtful and talented team!

Sound Originals was one of the first vendors we booked—the team was quick to respond and provided thoughtful guidance throughout the wedding planning process. Sarah, our planning coordinator, took the time to walk through our wedding timeline with us and chat through any logistical questions. Alex, our main photographer, did more than just photograph us. Alex helped us to move seamlessly through our timeline, provided us with encouragement during our key moments, and made us feel at ease throughout our big day. He also provided helpful suggestions for fun or romantic poses to make the most of the setting. Elaine, the assistant photographer, also enthusiastically chimed in with ideas for different poses and shots to add to the photo variety we wanted. :) Thank you SO team for making our day feel special!

Extremely professional and high quality

I recently had the pleasure of working with Kris, a talented wedding photographer from Sound Originals Photo & Video, and I cannot express enough how thrilled my spouse and I were with his exceptional work. From start to finish, Kris exhibited an impressive level of professionalism, creativity, and dedication that truly made our wedding day even more memorable.

First and foremost, Kris's professionalism shone through from our initial meeting. He took the time to understand our vision, preferences, and wedding theme, ensuring that he captured every important moment and detail that we wanted to cherish. His attention to detail was remarkable, and he made sure to communicate with us effectively leading up to the big day, promptly responding to our questions and concerns.

On our wedding day, Kris arrived early, well-prepared, and impeccably dressed. His calm and friendly demeanor immediately put us at ease, allowing us to relax and enjoy the moments without feeling intrusive or pressured. He seamlessly blended into the background, capturing both candid and posed shots that beautifully encapsulated the essence of our love and joy.

Kris's creative eye truly sets him apart as a photographer. He effortlessly captured the emotions, laughter, and tears throughout the day, creating a collection of images that evoke the spirit and atmosphere of our wedding. His ability to find unique angles, play with lighting, and frame shots creatively resulted in stunning photographs that exceeded our expectations. Kris's attention to detail was evident in each image, as he masterfully captured the intricate details of our décor, attire, and the little moments that often go unnoticed.

Not only was Kris technically proficient, but he also demonstrated excellent interpersonal skills. He effortlessly interacted with our guests, making everyone feel comfortable and encouraging them to be themselves in front of the camera. Many of our friends and family have since praised his friendly and unobtrusive approach, as he effortlessly captured their candid moments of laughter and celebration.

Furthermore, the post-production work by Kris was outstanding. He skillfully edited the images, enhancing their natural beauty without compromising their authenticity. The final photo gallery surpassed our expectations, and the high-resolution images were delivered promptly, allowing us to relive our special day as soon as possible.

In conclusion, I wholeheartedly recommend Kris from Sound Originals Photo & Video as a wedding photographer. His professionalism, creativity, and dedication to his craft are truly commendable. Kris's ability to capture the essence of the moment, combined with his exceptional post-production skills, resulted in an exquisite collection of photographs that will be cherished for a lifetime. If you're looking for a wedding photographer who exceeds expectations, Kris is the perfect choice.

Thank you, Kris, for immortalizing our wedding day in such a beautiful and timeless manner.

Anika

Married on 07/28/2023

Cannot Recommend Sound Originals Enough!!

Our photographer at Sound Originals, Domenica, was amazing! She made us feel so comfortable in front of the camera and was able to direct us in moments where we needed to capture the best moments. We were so lucky to have her to photograph our engagement session and wedding day because the photos are incredible!!! I can't reccommend her, and this company enough.

Brittany D.

Married on 07/23/2023

Amazing photos!!

We had Julia and Dan as our photographers for our wedding. I would like to give a huge thanks to them for being so amazing and patient and helpful on our big day. We were running behind and they did everything in their power to not only help us catch up but still capture all of our important moments. The photos came out amazing and I love them so much. Julia really went out of her way to help me button my dress up and also grab my slip I forgot before I walked down the isle!! Life saver!! 10/10 experience and would recommend l. Worth the price!

+ 12

photos

Chelsea M.

Married on 07/23/2023

Excellent experience!

Josh and Eric worked my wedding and they were both amazing!! I was a little bit of a high strung bride and they were sooo good at making me feel comfortable, reassuring me, making sure I got all the footage I wanted, and bringing a great energy! We had a pretty tight timeline and they were very attentive to sticking to it. Josh went above and beyond by arriving early voluntarily which gave us extra time for photos. We haven't received our video yet but if they are anything like the photos they will be spectacular! In addition, the company was always very professional and quick to respond which made the planning process easy.

+ 5

photos

Ashley S.

Married on 07/15/2023

Best Photography Around

Kevin was absolutely amazing! He made myself and everyone else so comfortable around the camera. He came prepared and was quick to adapt to what we wanted. Our photos were everything I dreamed about, and you get SO MANY to cherish. Couldn't recommend him and Sound Originals more!

Daniel

Married on 07/07/2023

Amazing work at a reasonable price

Sound Originals was fantastic to work with. They were very professional leading up to the wedding and had no issues meeting us at our forest wedding site. Our photographer was Stacey and she went above and beyond for us. She was easy to work with, flexible and full of energy. Overall the pricing was very reasonable and the photos came out great. I would recommend this team to anyone!

Andreina Q.

Married on 07/01/2023

Easy to Work With

We worked with Kris, Gabriella, and Hayes on our wedding day, and they were amazing. Super easy going, friendly, knew how to work with large crowds, amazing with young children, and most importantly, took fabulous photographs and videography.

Bryce D.

Married on 06/10/2023

Surprise Proposal - Helped Capture the moment perfectly

Dan & Meera did a fantastic job with coordination of my surprise proposal and the photoshoot directly after. All of the photos came out great and perfectly captured the moment. I highly recommend their work, it is top notch, and you won't be disappointed. Communication with Dan was excellent with quick response. Meera was fantastic, capturing the moment and directing the photoshoot with poses and what kind of photos we were looking to have done.
Are you interested?
Send a message