93 Reviews
Recommended by 100% of couples
Quality of service

5 out of 5 rating

Average response time

5 out of 5 rating

Professionalism

5 out of 5 rating

Value

5 out of 5 rating

Flexibility

5 out of 5 rating
16 User photos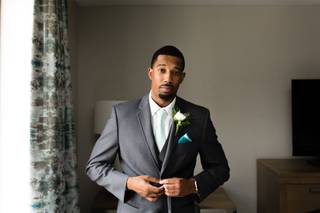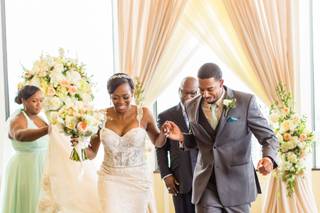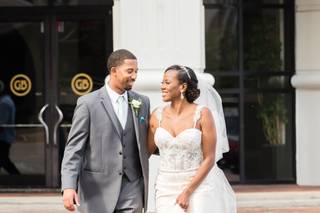 + 12

photos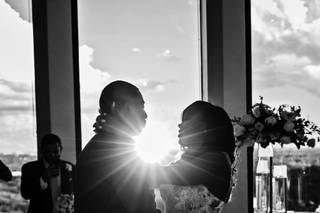 Evan

Married on 04/24/2021

Absolutely worth it!

Sivan is absolutely AMAZING!! I have always wanted to do a boudoir photo shoot but I never actually thought I would do one. I looked through some of her boudoir galleries and her work was stunning so I decided to go for it... and I am SO glad I did! She immediately made me feel so comfortable the second I walked through the door and throughout the entire session. My photos turned out even more beautiful than I could have ever imagined and I will definitely be booking another session in the future!

Ashley

Married on 07/27/2019

Quality gorgeous wedding photos

Sivan Photography provided us with gorgeous wedding photos and did amazing throughout the day with capturing our day. She also did my amazing engagement photos. I will definitely use her in the future!

+ 6

photos

Ariana

Married on 12/09/2018

Sivan is amazing!

Sivan is amazing! My aunt had been to a wedding in Orlando that Sivan photographed. Our wedding was in Palm Beach Gardens (1.5 hour drive) but she was so flexible and made it work! I knew as soon as I saw her website she had to be our photographer! After our first phone call, I was even more sure. Sivan is very professional and personable. She always answers my calls/texts/e-mails right away. Casie and Sivan were extremely helpful on the wedding day giving us direction and helpful advice, and looking for cool spots to take photos. We are so happy with the results!

Are you interested?

Send a message

Satah

Married on 10/06/2018

I cannot say enough nice things about Sivan and her eye for capturing the most perfect moments!! Sivan was fantastic with communication, responding to my emails within hours (and frequently just minutes!) As a bride on a timeline, this was so much appreciated! She worked around our work schedule and helped us pick our engagement photo shoot site, sending us ideas from previous shoots to help us envision the possibilities. We decided on Baldwin Park and when we met with Sivan there, it was like catching up with an old friend! She was very professional, but made us feel at ease during our shoot and we genuinely had a fun time! She went above and beyond to get us great photos and their quality is unsurpassed! We received our photos within a few days and we had so many great ones to choose from for our Save the Dates!! I highly, highly recommend Sivan as your photographer!! She provides incredible photos and is an absolute pleasure to work with!

Chelsey K.

Married on 09/29/2018

Amazinggg!

I don't know where to even begin with how amazing Sivan and her team truly are! They are truly talented and worth every penny. Photographs are forever and important events in your life you only have that day to remember it and when you have an amazing photographer who truly knows what she is doing and you can completely trust it is worth everything and you will have those memories forever in the special photographs. We used Sivan for our engagement photos and knew the second we got our engagement photos back we would be using her for our wedding even though it was out of state and when you are on a budget you are trying to get the best bang for your buck. Well having someone you know will do amazing work and you will be able to cherish those photographs forever you pay those travel fees. Sivan and Katelynn were amazing on my wedding day and even my guest loved them because they were so personable! I have found my photographer forever! Sivan truly is the sweetest and made me feel so special throughout my entire experience!

Sivan Photography's reply:

Good grief this made my heart soar! Thank you so much for such a sweet and thoughtful review! And for trusting us enough to fly us to North Carolina for your wedding! It was AMAZING and I cannot wait to get you guys in front of my camera again and again! I adore you guys!!

Ryan

Married on 05/03/2018

I decided to contact Sivan about the possibility of doing a maternity/boudior photoshoot to capture a very special time in our life. My husband and I were both a little nervous about the process and how a shoot like this would turn but all of those concerns went away after arriving at the beautiful studio. Sivan made the shoot fun and we instantly felt relaxed. Throughout the shoot we worked together to find every angle that made me feel beautiful and it showed after the pictures were complete. She made it a point to take pictures in all the different outfits I brought for the shoot. She really enjoys what she does and you can tell during the session. After the shoot was complete we received the pictures via the website to download and we were blown away by how perfect they all turned out. Thank you again Sivan for helping create memories that will last forever.

Alex A.

Married on 10/01/2017

Sivan was a pleasure to work with from start to finish! She is so kind and her work is beautiful! She communicated quickly and clearly with us. It was very easy to trust her with our big day and boy did she deliver!! She captured every important moment of our day and the photos show all the love and emotion everyone was feeling that day. She posted a sneak peek for us the morning after the wedding and we knew that we had made the right choice. We will definitely be using Sivan again in the future!

Paige

Married on 09/23/2017

Sivan on top of her wildly talented skills, is so personable and has such a kind spirit. We really enjoyed our engagement session with her and of course our photos showed love through and through. Our family and friends have loved them as well. Sivan is awesome!

Ashlea

Married on 04/30/2017

Sivan Photography...WOW...her pictures speak far louder than any words!!! My husband and I decided on getting married at Paradise Cove, which is a beautiful venue. I wanted a photographer who could capture the true beauty of our venue and provide beautiful pictures that I would forever cherish! I searched pictures of Paradise Cove over and over again and the name that kept appearing on the photos I loved was Sivan! After reaching out to her, she called and we talked and talked and talked about every detail and I knew right away she was the right photographer for us! she photographed or engagement session, my boudoir session and our wedding! The pictures are stunning!!! I worked with Kara, Katelynn and Sivan and I adore them all! They are so sweet, talented and professional! Truly the best!!!!!

Ashley

Married on 01/22/2017

From the first time I looked at Sivans photos I knew I had to book her for my wedding. She was the only photographer who responded within a timely manner and she always kept in contact. The day of the wedding came and she was just absolutely amazing. Since then she has given me a few sneak peaks and I'm in LOVE!! I would recommend Sivan Photography to any and everyone!

Erica

Married on 01/14/2017

Sivan and her team were amazing from day one! She makes you feel comfortable and her work is just out of this world. She send you little surprise packages that are so adorable and really make you feel loved and not like your just another client. We are so happy she photographed out day.

Stephani

Married on 10/22/2016

CHOOSE SIVAN PHOTOGRAPHY EVERY TIME!!!!
Sivan is the best! She is happiness, purity, kindness, professionalism, and just being in her presence is relaxing. I'm so happy with how our engagement photos turned out and although I haven't seen ALL the pictures from our wedding yet, I KNOW they're going to be out-of-this-world fantastic because, duh, she took them! She released a little teaser from our wedding and we love every single picture we see! We chose her because of her attention to detail, her professional eye (getting the best shot with the lighting), and for the way she captures the scenery. She provided us a list of her recommended vendors which was very helpful. Sivan basically set the timeline for our wedding day because she knew the pictures were on our list of the top 3 most important things to us for our wedding day and she looked up the sunset times so she could take our wedding pictures with the best lighting possible.

Amy

Married on 10/17/2016

Sivan deserves 100 stars, I can't even express how fantastic she is!
From the point of enquiry Sivan has been nothing but helpful, any question we had, even about things non photography related she was there for us. If your looking for a truly personal experience too Sivan is the way to go, she is not just a photographer but a friend too. We even had a private bride and groom facebook group and it was great to hear from all the other couples too!
On the day was fab, we had an extra photographer who was with Dan and she was great. Everything was so relaxed, enjoyable and most importantly fun! From start to finish Sivan was there with us helping out with anything we needed and the photos are beyond anything we had ever dreamed of!
I cannot recommend Sivan enough and will be sure to be back for any occasion we can think of to get some more snaps! Thank you so much x

Jaclyn

Married on 10/08/2016

We started working with Sivan very early into our two-year engagement and it was the absolute best decision we made. We knew almost instantly after seeing Sivan's amazing portfolio that Sivan was the right photographer for us. But during the wedding process, Sivan was not just our photographer, she was someone who we could go to for guidance and advice during the planning process. Almost everyone from our absolutely top-notch vendor team was recommended by Sivan, which in itself speaks volumes. It goes without saying that working with Sivan is a dream - she is kind, fun to be around, and so, so talented. I don't have the words to describe Sivan's photos of our wedding (and I'm a lawyer, I use my words for a living!). When I saw Sivan's sneak peak of our photos (the day after the wedding!) I couldn't believe how perfect they were. Sivan captured a beautiful day and, somehow, made it even more beautiful. I was just as awestruck by the rest of the photos (literally, every single one). Sivan captures not just physical beauty, but captures emotion in a way I've never seen in photos. We couldn't be more grateful that Sivan captured the best day of our lives in the way that she did. From our engagement photos, to her words of positivity the week of Hurricane Matthew (our wedding was the Saturday after!), to the perfect, thoughtful packaging of our wedding photos, there is not one detail, not one personal touch, left out by Sivan. We live out of town, but I have no doubt Sivan will be capturing many more great moments in our life together. Thank you, Sivan!

Ashley

Married on 05/28/2016

Working with Sivan has been delightful!
We initially booked our engagement shoot and then for our wedding. Both experiences working with Sivan were amazing. Our engagement shoot was fun and she really knows how to help you get great shots. Sivan is calm, professional and wonderful to work with as a photographer. Her photos are AMAZING. We are so grateful we found Sivan. After the wedding was over, my husband and I were sad that we wouldn't see her again (for a while) - she became a very integral part of our entire wedding and planning experience. So we decided she will be our photographer for life. Any time we need professional photography, Sivan will be who we work with! Thank you Sivan!

Sivan is the best. Not only is here working AMAZING, but she herself is great to work with. Although we went over our photography budget a little bit for her, it was worth every penny.

Holly

Married on 03/11/2016

My experience with Sivan Photography (boudoir session) was absolutely incredible! I was so nervous and unsure if I was comfortable with a boudoir session but they made me feel at ease right away. Sivan was very prompt with getting back to me and answering any and all questions that I had. When I showed up for the shoot, I was pampered and the hair and make up was just beyond anything I've ever had done (in an amazing way!). My hair does NOT hold a curl and the artist did an incredible job. The curls lasted well into the night (my photo shoot was at 10am!). The photographer (Kristina) was so friendly and bubbly and made me feel at ease right away! The photo shoot was fun! I brought a lot of props like my fiancee's guitar and his surf board so that we could personalize the pictures. They came out incredible! I loved all of them! They're so classy, tasteful, sexy, and just beautiful. The turn around time on the pictures was SO quick (3 days in my case). Sivan had my book designed and ready to go within a week. I was so very impressed with her response time, her willingness to cater to my needs, and her beautiful vision. I highly recommend her!

Laura

Married on 01/02/2016

My husband and I had a wonderful experience with Sivan Photography! From the first time I reached out to inquire, through the wedding and after, we could not have asked for anything better. Sivan Photography truly exceeded our expectations.
I received a phone call from Sivan just hours after my inquiry, and we had a great conversation. I was so impressed (and thankful) that she was truly interested in getting to know us as a couple, because of course you want the person capturing your big day to "get you!" We also set up a time to meet and we looked through photo albums and discussed the timeline of events and package options. We selected a package which included an engagement session and we love those photos so much! They captured such a special time-- before the wedding planning became intense...-- and she really guided us with what to do as neither of us had been professionally photographed to this extent ever before. I had my hair and makeup professionally done for the engagement session and it was just a lot of fun, set at our favorite park.
Sivan hosted an event at her studio where we enjoyed snacks and beverages, and had the chance to meet vendors she regularly works with. We found our DJ there (Our DJ Rocks!) and it was such a nice alternative to the huge wedding shows in Central Florida. When the actual wedding day arrived, we did not have to worry about anything photo-related because previously we had filled out questionnaires regarding "must have" photographs of family. They orchestrated it smoothly so that we were able to get to the reception venue and still have enough sunlight--it was a winter wedding-- for plenty of wedding party photos. During the reception, Sivan captured so many photos of our guests, which made it possible for us to include printed photos of families and couples which we included with our thank you cards to guests. Sivan is a joy to work with, and we couldn't be happier with our choice for a wedding photographer.

Laura

Married on 12/05/2015

I can't rave about Sivan enough! I Just finished my boudoir session with her and my experience was absolutely amazing along with my pictures! When my sister and I arrived for my appointment, Sivan was very welcoming to both of us and I instantly felt comfortable. She explained everything as it was going to happen. I started by getting into a robe followed by champagne in my hand while i got my hair and makeup done by Kristy Alonzo (who is now doing my hair and makeup for my wedding, so you know what that tells you about the product and experience there!) I felt beautiful and ready to be photographed. Sivan made me feel very comfortable, I didn't feel awkward at all. She helps you all the way through and coaches you through poses. She was positive the whole time and encouraged me that the pictures were coming out gorgeous and i would see sneak peaks throughout the shoot. We listened to my choice of music while she took pictures and I had a blast! I also love being pampered though! hah I would recommend her in a heart beat. I received sneak peaks that day! She is very prompt about getting back to emails and I even had to change my boudoir session date and she was very accommodating.
My wedding planner actually recommend Sivan to me first to be the photographer for my wedding. I opted to go with another company because they were cheaper but decided to at least to my boudoir shoot with Sivan. well needless to say after having booked my photographer since last october ( my wedding is Dec), I am in the process of getting out of my current contract and switching to Sivan for my wedding day photos as well! I just loved her work so much and had to have her on my wedding day! I'm just kicking myself that i didn't choose her in the first place! Highly Recommend Sivan for every aspect of your wedding journey!


Michelle

Married on 10/28/2015

Sivan you are amazing and my day with you was great. From the hair and makeup to the photo shoot itself, it was a flawless time. Thank you for making this easy and comfortable and just making amazing pictures. Definitely unforgettable and he loved the end results......

Mara

Married on 10/15/2015

Choosing Sivan Photography for our wedding was the best decision we could have made! From the beginning, she has been great to work with. We received quick responses to our emails, and it was great to discuss everything at the studio prior to the wedding. We did not have the opportunity to take engagement photos with Sivan; so we did not know what to expect. We were so impressed! Both photographers felt like part of the family on our wedding day. They perfectly balanced being present without being intrusive. They efficiently managed several family members during the group shots. Additionally, they were open to requests but also shared recommendations both with lighting, settings, and overall composition. Then we saw the photos. WOW! I was brought to tears looking at the photos. Not only are they artistically stunning, but Sivan managed to capture the excitement of the event and the personalities of the individuals in the photos. Every photo seemed better than the one before. It is almost overwhelming. We are so excited to have our beautiful wedding album for years to come. Sivan Photography is worth ever penny, and you will be amazed with your photos and the overall experience. Thank you Sivan! -Mara

Lauren

Married on 09/12/2015

Having Sivan as my boudior photographer was one of the best decisions I've ever made!! I thought it would be fun to create a boudior album for my soon-to-be husband as a gift for our wedding day but I never imagined that boudior could be so pretty, classy and sexy all at the same time. Sivan provides a full service package including professional hair and makeup, complementary champagne, a 2 hour photography session, and a "little black book" with the pictures of your choice to give to your groom. I can honestly say I have never felt more beautiful in my life! Not only did I look gorgeous, but the photographs Sivan took, enhanced my beauty in all the right ways. I am not a very comfortable person in front of the camera, but Sivan coached me through every single shot and would even give me a quick look at the camera at times to ensure me that everything was turning out gorgeous! I never felt uncomfortable for a second and had so much fun working with Sivan. I received a sneak peak of my photos the same day and had access to all of my photos to choose which ones I would like in my album within days. I cannot recommend her enough and feel that every woman should get the opportunity to feel as beautiful as I did!! If I wasn't having a destination wedding, I would have absolutely wanted her as my wedding photographer. She is truly talented and 100% professional.

Jasmine

Married on 06/13/2015

Sivan captured the most amazing photos for my Boudoir Shoot. Before going in I was extremely nervous because I have never done anything like this and I am also not the most confident when it comes to my body. Sivan made me feel right at home from the moment I walked in the door. She was so kind and friendly and it honestly made the process so enjoyable which was something I never expected. I felt so beautiful leaving after the shoot and I had yet to see the final product. When I saw the pictures I cried because I could not believe that the beautiful women in those pictures was me! My husband was over the moon when he received his book and said it was the best gift ever. Thank you Sivan for creating such a beautiful gift for my husband. Anyone contemplating whether they should do a boudoir shoot should definitely do it with Sivan! She is truly amazing at what she does! Thank you so much!

Lindsay

Married on 06/11/2015

As a bride planning a wedding from out of state, I had no idea how I was going to choose a photographer from so far away. After hours of searching through wedding albums from different photography blogs and plenty of recommendations, Sivan was the clear choice for us. Her pictures just seemed so natural and were breathtakingly gorgeous. I called her immediately and we were lucky enough to be able to book her for our big day!
We spoke on the phone and planned it all from afar. She even went above and beyond to help me like a wedding planner, too. She knows the area well and it was so easy to see why each of my vendors knew her and love working with her so much!
The first time I met Sivan in person was a few hours before our ceremony and she made it feel like we were longtime friends right from the start. I was instantly comfortable with her and being a bit camera-shy - she put me at ease right away. She knew our venue so well and was able to pick out the perfect locations for our shots. She and her second shooter also did a fantastic job of capturing moments, rather than "staging" them. Our pictures are stunning and we couldn't be happier! She truly is an artist and I wish there was an option for more stars to give to her because five stars are just not enough!

Lindsay

Married on 05/09/2015

I don't even know where to begin in expressing my thanks to Sivan for capturing our wedding day! Words simply cannot do justice in relaying how much I adore Sivan Photography! Though I interviewed others, I knew she was the one to capture our wedding and engagement moments. Not only is Sivan an amazing photographer, but she is an incredible person. Throughout our entire wedding planning process she was willing to help in any way she could and provide her expertise. I felt like I was going through this process not with a wedding vendor, but with my friend; one who cared about my husband and I and was genuinely invested in this process. I cannot express how essential this is when you are choosing a photographer. If you are not comfortable with each other, it will show through in your photos. There is just something about Sivan that instantly makes you feel comfortable! Our engagement photos and wedding photos were beyond what we could have even imagined! Our friends and family have raved about them which pales in comparison to how much my husband and I love them! Sivan has such an eye for capturing special moments in time and the ability to make you relive those feelings and emotions through her photos, exactly as they were at that exact moment! She has provided us with memories that we will be able to treasure for the rest of our lives, and more than that, ones that our future children and grandchildren will treasure as well. I am forever thankful that I chose Sivan as my wedding photographer. I will treasure the love between my husband and I that she captured for the rest of our lives! Any time anyone talks about needing a wedding photographer I instantly recommend Sivan, I didn't just find a wedding photographer when I found Sivan, I found the photographer who will capture future memories of my husband and I and one day our children! Most importantly in Sivan, I found a friend that I will always cherish!

Are you interested?
Send a message