46 Reviews
Recommended by 96% of couples
Quality of service

4.8 out of 5 rating

Average response time

4.7 out of 5 rating

Professionalism

4.8 out of 5 rating

Value

4.8 out of 5 rating

Flexibility

4.8 out of 5 rating
12 User photos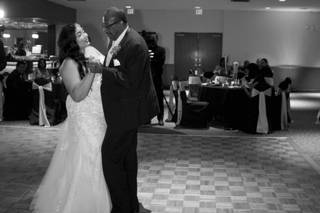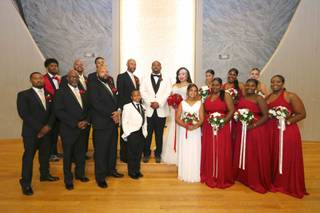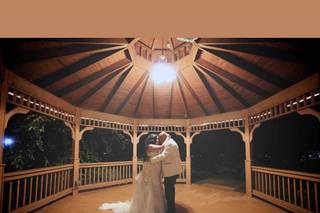 + 8

photos
Frank M.

Married on 09/21/2019

Mason wedding

I was very pleased with the service, our food was great, the hall was beautiful, and the price compared to other venues was good. I would definitely recommend silver gardens to my friends and family for weddings and events

Silver Garden Events Center's reply:

Thank you Frank for your wonderful review. Our team so enjoyed working with you and Tensha and was honored to be a part of your special day. Wishing you both much happiness and many blessings.

Julie

Married on 09/14/2019

Awesome and very accommodating

The food was great. The venue was amazing, beautiful and elegant. The server and all staff was excellent. They did a good job.

+ 3

photos

Silver Garden Events Center's reply:

Thank you Julie for this wonderful review. You were a beautiful bride and Ryan and You were a pleasure to work with. Wishing you both the very best!

Amanda G.

Married on 04/26/2019

Amazing staff, Beautiful venue

I just had my wedding here this April and they did an incredible job! I had my heart set on an outdoor wedding and because it rained that day they did everything in their power to make the inside just as beautiful and they succeeded! I highly recommend this venue for any upcoming weddings !

Silver Garden Events Center's reply:

Thank you so much Amanda. We loved working with you and Justin and your beautiful family. Please share a few pictures with us. Wishing you continued happiness now and for many years to come. Best...Ann Marie and Team Silver Gardens.

Are you interested?

Send a message

Audria

Married on 08/18/2018

Amazing Amazing Amazing

Silver Garden was amazing in all aspects for my wedding day. Ann Marie and Kim and other staff were very accommodating, understanding, patient, and warm and fuzzy during every encounter. The venue was amazing, the food was bomb.com, the bar tenders were friendly and awesome. My experience was nothing short of amazing!

Silver Garden Events Center's reply:

Hi Audria,

Thank you so much for such an amazing review. We loved helping you during your wedding planning journey! Our staff loves the energy you and your bridal party brought to your special day. We are thrilled to hear you had an amazing experience. We wish you nothing but happiness in your marriage!- Best Wishes, Kim

Joshua

Married on 07/07/2018

Very professional and caring staff. They went out of their way to make sure our wedding went off beautifully and that we had nothing to worry about. We can't say enough about them so glad we found them!

Silver Garden Events Center's reply:

Thank you for your very kind words Josh. It was such a pleasure working with you and Kim. We are thrilled to hear you and your guests were all so happy. You have a fun group. We wish you both the very best, now and always.


Chelsea N.

Married on 06/30/2018

Needham Wedding

From the bottom of my heart thank you to Kassie and all of the staff who made our wedding everything it was! Kassie was willing to go above and beyond for everything we needed, including the day of. I am so happy with the service and professionalism I experienced at Silver Garden. The venue was so accommodating to all our needs and willing to be flexible to make sure our day was perfect. Everything was truly beautiful. Thank you again from the Needhams!

Silver Garden Events Center's reply:

Chelsea, Thank you for your kind words. It was a pleasure to work with you on making your special day amazing. Our Team wish you and Charles many years of love and happiness together. Best wishes, Kassie

Jackie

Married on 06/09/2018

June Reception

My husband and I had our reception at Silver Garden Events Center last June and we enjoyed every minute of it. The food was great, the staff was responsive and they worked with us to make our day special and personalized. We would absolutely recommend this venue.

Silver Garden Events Center's reply:

Thank you Jackie for your kind words. Me and my team really enjoyed working with you and Ed. It was a beautiful day and we were honored to be a part of it. My favorite was the "first look". Wishing you both many years of love and happiness. Best...Ann Marie & Silver Gardens Team.

Michelle

Married on 05/26/2018

Absolutely Hire Tones Entertainment

Everyone that works rheeee is completely awesome and terrific on so many levels. They are very understanding and inviting. I would suggest Silver Gardens to everyone. And the food was amazing.

Silver Garden Events Center's reply:

Thank you Michelle for your kind words. Our team really enjoyed working with you and Jamel and making your day extra special. We were honored to be a part of your wedding day. Wishing you both the very best. Ann Marie and Team.

Jessica

Married on 05/04/2018

Kassie and Ann Marie were absolutely wonderful to work with. They were very accommodating and made our day absolutely perfect! They accommodated my desire for an outdoor wedding despite the wind and had it set up perfectly. The food was beyond amazing, family style was well received. The set up was great for flow. My only complaint was that timing seemed a little off for serving guests and putting out the dessert table. Everything was perfect though!

Silver Garden Events Center's reply:

Thank you so very much Jessica for your kind words. You and Ryan were such a pleasure to work with. We loved your theme and all the special personal touches that you brought into your wedding to make it simply perfect!!! Wishing you and your families all the very best!

Shirley

Event on: 04/20/2018

It would have been helpful to have advance notice of overlapping events scheduled at the same time. This created a serious problem with available parking. By the time my guests were to arrive, parking spaces were exhausted except at the rear of the building. I had to incur the additional expense of a valet parking service to ensure parking convenience for my guests.....a mostly SENIOR pooulation. Under the circumstances, in all fairness, valet parking should have been provided by the venue and the expense shared/contracted by the all parties scheduled for that day. I had no choice but to provide a valet service out of my pocket. Of course, I was not happy about that. ??

Silver Garden Events Center's reply:

Thank you for your feedback Shirley. Our Events Center with its two ballrooms manages many dates with two events going on simultaneously so it did not occur to our team to bring that to your attention especially since the other event was from 4pm-9pm, while yours was from 5:30-11:30pm. We apologize for this oversight and any inconvenience this may have caused you and your guests. We do appreciate you hosting your special birthday occasion with us. It was a lovely affair. Wishing you many more happy and healthy birthdays ahead.

Jaymie

Married on 04/07/2018

I am soooooo grateful for all of the ladies and kitchen staff who made my wedding so wonderful.

Silver Garden Events Center's reply:

You are so very welcome Jaymie. It was a pleasure working with you and Andrew. We appreciate you putting your trust and faith in our team for your very special day. It was an honor to be a part of it!! Blessings to you and Andrew for many happy and healthy years together.

Tiffany

Married on 12/30/2017

His was amazing! They made one of the most memorable days of life one of the best days as well. The food was so delicious I would seriously want to have them cater other events. This was a once in a lifetime experience and it was totally the greatest version of my grandest dream.

Silver Garden Events Center's reply:

Thank you so much Tiffany. It was such a pleasure working with you and William. Your family were all so kind. We are thrilled you were happy and appreciate the privilege of making your dreams come true. Please keep in touch Mrs. Hawkins. Until next time...we wish you all the best.

Katie

Married on 06/25/2016

Our wedding was just about as close to perfect as you could get. Ann Marie, Carol and all the staff really went out of their way to make our day run smoothly. We were married in the garden area with the gazebo and used the Mystic Ballroom for our reception. Both spaces were even more beautiful on our wedding day than I could have hoped. The garden area is so beautifully planted with flowers we hardly needed any decorations! And the food provided by Sam was fantastic! Best wedding food ever! Thank you to all the staff for going above and beyond for our special day!

Laressa

Married on 06/17/2016

So far, everyone here has been extremely helpful in the planning of our wedding. Even when I've had concerns they have been addressed immediately. Thank you!

Laressa

Married on 06/17/2016

This venue is PERFECT for having your ceremony and reception all in one location. Carol and the other staff were extremely helpful with making sure that our day was perfect! There were no problems or issues the entire day. Thank you for making this day the happiest day of me and my husband's life!

Brooke

Married on 03/19/2016

My husband and I were married at Shriners Silver Garden on March 19th - we could not have picked a better venue! We fell in love with the Mystic Ballroom during our first visit, which is where we had our ceremony and reception. Our ceremony was beautiful and elegant and our reception was intimate and fun - the room gave off the perfect vibes for each part of the wedding. The food was great! Ann Marie and her staff went above and beyond to make our day perfect! We could not be more happy with this venue, and would highly recommend it to any couple looking for a place to share their special day!

Laura

Married on 04/25/2015

We got married in the Mystic Ballroom (stained glass room) and couldn't have been happier with our choice of venue. It is such a unique room and looked amazing after it was all set up. The food is fantastic and this place is surprisingly affordable for such an awesome venue. All of our guests were complimenting the venue and the food at the end of the day. The staff is incredibly professional and wonderful to work with. Our only issue is that we dealt with several different managers from when we first looked at the venue until our wedding day. Seems like a fast turnover of managers but we have really liked all of them. Chris was there on the day of our wedding and the day before when I went to set some things up. They were very flexible with allowing me in the day before and getting any extra tables we needed. Chris was very responsive to all our needs and we really enjoyed working with her! Kassie also did a fantastic job day of as the event captain and everyone was very attentive to anything we needed. I would absolutely recommend the venue to anyone and would host another event there if I could!

Silver Garden Events Center's reply:

Laura - Thank you so much for your kind words! I was so happy to work with you and Jean-Paul, even though it was a short time. I am glad we were able to make your special day wonderful!!

Best of luck to you both - Chris Morrison

Courtney

Married on 10/18/2013

I do not even know where to begin. From the moment my now-husband and I walked in the door, we were treated with such kindness, professionalism and warmth. Erin Bell is an ANGEL! She treated us SO SO SO well and made sure that we had everything we wanted and needed. The food was amazing, the service was top notch and of course, the venue was gorgeous. I was able to actually relax and eat at my own wedding because I knew everything was taken care of. How many brides can say that?!? I would HANDS down recommend this place to anyone. Best night of my life, because of Shriners and Erin and Bridget too!

Claire

Married on 10/12/2013

Unique and beautiful venue. One of a kind. I loved being able to have my ceremony and reception at the same venue. The staff is extremely helpful and knowledgeable. There is a tremendous amount of flexibility to ensure your wedding is unique and everything you envisioned. I could not have been more pleased. The staff will go above and beyond to make sure you have the wedding of your dreams.

Carla

Married on 07/06/2013

This was a great venue and was centrally located near freeways for all of my guest. They had professional wait staff and plenty of space.

Sandee

Married on 03/23/2013

I am the mother of the groom and worked directly with Erin Bell from Silver Gardens Events Center to create a spectacular wedding celebration! Silver Gardens Events Center is a fantastic venue and I would highly recommend this location for any function - weddings, anniversaries, corporate events and more! Erin and her staff (Denise, Ann...) were extremely accommodating to any request I had whether it had to do with the menu, the set up, the design, etc. The food was outstanding and I received many compliments from my guests regarding the food and the service. The waitstaff was polite, professional and very attentive, always serving with a smiling face! The package deal I was given was very reasonable and included chair covers w/ sashes saving me so $$! We held our ceremony and reception in the Mystic Ballroom (they should call it the Magnificent Ballroom). They turned over the room in an hour during our cocktail reception and our guests walked into a transformed room w/ tables ready for dinner! We were able to work with Denise using their on-site lighting truss to hang some of our own lighting to create a breathtaking ambience. The stage set up was perfect for the band and I loved the two tiered set up of the room. I can't wait to attend or be part of another function at this great facility, a hidden gem. I want to spread the word to everyone to check this place out...you won't be disappointed!

Lisa

Married on 03/23/2013

All staff were very accommodating to our needs, and went above and beyond to make sure we were happy.

The food was flavorful and abundant. All plates were hot when brought to our tables. All special requests were responded to quickly.

I would highly recommend this venue to any bride!

Elizabeth

Married on 02/23/2013

Simply amazing. Erin was fantastic, she walked me thru every step. The day before my wedding, I took my dress to shriners since I would be getting dressed there the day of my wedding. I had just picked my dress up from the cleaners to have it steamed. 5 minutes after I left Shriners I received a phone call to come back asap. There was a HUGE grease stain on my dress from the cleaners, I freaked out, however within the 5 minutes they called me and I arrived back there, they had already come up with several options to get the stain out. We decided on one, and I left the rest to them. The next day, my wedding day, my dress was stain free!!!

The food was amazing, the service was amazing, everything was just amazing.

Jennifer

Married on 09/01/2012

The Silver Garden Events Center is a wonderful place to host your wedding or other special event. I had the pleasure of hosting my wedding reception in the Grande Ballroom on Sept. 1, 2012. My experience with the Silver Garden Events staff- primarily Erin Bell, Ann Marie, and Veronica- was exceptional. They were professionals in every aspect. The wait staff was great; the food delicious; and I couldn't get enough of the "raspberry kiss" signature cocktail! My experience was AWESOME!! Oh, and did I mention I planned and communicated with Erin via email and phone the majority of the planning process...I was an out-of-state bride (Chicago/North Carolina)-- and they made all of my dreams a reality!! I highly recommend Silver Garden Events Center--First class all the way!

Kaamyla

Married on 06/09/2012

Shriner Silver Gardens is a beautiful location to have a wedding ceremony and reception. This place is so convenient for brides who want to have everything in one location. The food is amazing, the staff is very friendly and professional, and the prices are very reasonable. I am so happy I made the choice to have my wedding here. All of my guests felt the place was beautiful and the food was delicious.
Are you interested?
Send a message