113 Reviews
Recommended by 98% of couples
Quality of service

4.9 out of 5 rating

Average response time

4.9 out of 5 rating

Professionalism

4.9 out of 5 rating

Value

4.8 out of 5 rating

Flexibility

4.9 out of 5 rating
21 User photos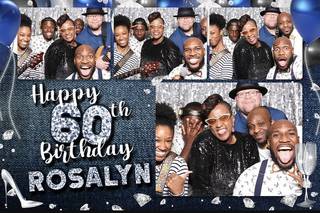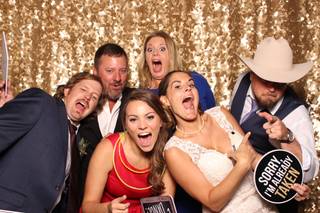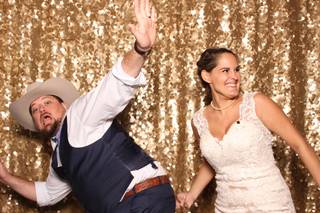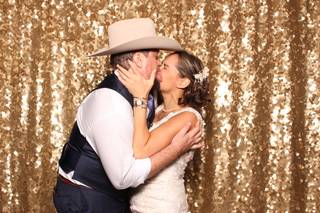 + 17

photos
Rosalyn M.

Married on 08/07/2021

Rosalyn's 60th Denim & Diamond Birthday

Shutter Booth Houston was EXCELLENT!!! My guest and I had so much fun! If you want to add a little more fun to your party, I highly recommend them for your next event.

Kelsey M.

Married on 03/04/2021

Awesome photobooth for prom

Shutterbooth did a great job providing a memorable and fun experience for Prom! They were super easy to work with the entire way through, and were very professional (showed up on time). We had a great experience with them!

Meagan G.

Married on 09/26/2020

Tiffany is absolutely amazing!

So I'm submitting this review after my SECOND time using Tiffany and y'all, there aren't enough words or space for me to explain just how awesome her and her team are! My husbands company used her for a Christmas party (every year was a new photo booth vendor) and we were so damn impressed that I refused to use anyone else for our wedding. I'll start with quality because that's less subjective. Every photo taken gets printed out (however many copies you want) for each person. But it doesn't stop there. You also get the digital files. Her photos come out PERFECT. Like pretty filter on Snapchat perfect. IDK what kinda magic she performs, but the pics don't even look like there's a filter! Just smooth, beautiful faces (which is a lot considering my drunk ass guests). So you get these perfect pics, cool right? The kicker is that they're paid-photographer-style file sizes. After our first go, I blew our photo booth pics up to 17 X 22 and slapped them on our living room wall. We pay her fee for (usually) one family photo session - and the pics aren't close to this good. Literally some of our favorite pics from our wedding weren't taken from the pricey photographers (even though they were amazing), they were from Tiffany and shutter booth.

Every guest told us multiple times how awesome it was, and they were floored that they got to get a copy of the digital files.

This was the easiest, best money we spent for the whole wedding planning process. Add to the fact that her and her team were SO MUCH FUN, and it's a no brainer. We can't wait to hire her again for the next celebration we have - and you better bet my husbands company will only be using her from now on.

Trust me, we've done the photo booth thing SO many times, we just never imagined the experience could be this good. She could charge triple and we'd still pay it!

+ 2

photos

Are you interested?

Send a message

Brenda

Married on 11/23/2019

Amazing and A MUST!!!

Shutterbooth was such a hit at our wedding! It was so much fun watching our guests having such a blast taking fun pictures. The quality of the pictures was stunning, some of our quests said that they were the best pictures they've ever taken. Tina and Tiffany were a dream to work with! We were even given a link with all the digital backups that very same night. We are definitely using them again!!!

Broghan A.

Married on 08/03/2019

Great customer service! Competitive pricing

Shutterbooth was an absolute hit at our wedding! The prices were very competitive, and the customer service was unmatched! Guests got to keep copies of prints for themselves, and then glue in an extra copy into a special guest book for us, which was signed with many funny comments! We LOVE looking back through the book and reliving the memories! We also got a link of all the digital copies of photos after the wedding (literally the same night!) and those are amazing to laugh at as well. The props were all hilarious and the staff did a great job with keeping up with the high traffic of guests. There was a line the entire night as our guests and ourselves had a ridiculously fun time with this! The design of your template is completely customizable and that was a joy to make. Overall very great customer service and awesome delivery!

Katie

Married on 07/06/2019

So so so worth it!

I knew that I wanted a photo booth for my wedding, but I truly was not expecting such amazing experience! Our guests were in and out of the photo booth all night long and the pictures turned out SO BEAUTIFUL! Best decision ever! The night of our wedding we got a scrapbook full of the sweetest pictures and notes. Just days later, we got all of the digital pictures. Being a school teacher, I needed something affordable and I was truly blown away by the quality. I HIGHLY recommend hiring Shutterbooth!

+ 6

photos

Lauren E.

Married on 10/27/2018

ShutterBooth

It was a huge hit with everyone, my daughter was so happy! It is literally better than having a guest book! They hand you a beautiful signed photo book at the end of the evening. It is truly a treasure! Thank you for making my daughter happy on her big day!
Lauren Erickson
Mother of the bride

Lauren

Married on 09/08/2018

They were great. My guests loved the photobooth, and the images were excellent quality. Highly recommend. There are so many options out there to choose from, but you can stop looking and go with Shutterbooth. You won't regret it.

Cindy

Married on 04/28/2018

ShutterBooth and Tiffany were awesome! We had a 40th Anniversary party for our organization EPAH and had about 150 people attend and everyone just loved having their picture taken and being able to take home a memento on the spot. And they did a fantastic job adding our logo to the picture as well. I will definitely use them again!

Candice

Married on 04/07/2018

WORTH EVERY PENNY!!! the quality of pictures and photo book quotes were perfect and helped to capture memories from my special day. excellent lighting and choice of props to keep the party going while standing in line for a drink!!! the attendants attitude's were as if they were my personal friends and their energy was amazing. I cant say thank you enough. I would do It again, no questions asked!!!!

Lauren

Married on 03/02/2018

This was one of the highlights of our wedding! SO MUCH FUN! All of the guests had a great time taking pictures and walking away from your wedding with a photo book already done is amazing!! Lots of laughs for years to come :)

Elma

Married on 01/12/2018

Shutterbooth was such an incredible addition to our wedding. Our custom Shutterbooth logo was exactly what we wanted! The props they had were so fun! And most importantly – our guests had a great time! Thank you Tiffany and the Shutterbooth Team for making our day so special! The photos turned out BEAUTIFULLY!

Danielle

Married on 11/04/2017

I am so happy we were able to have ShutterBooth apart of our wedding. Tiffany and her team are absolutely amazing! They helped us every step of the way and were so easy to work with it. They kept us updated and asked all the right questions to ensure all details were set for our big day!!! The entire process was professional and stress-free. Everyone knows how much work goes into planning an event like this and they were one of the friendliest and most reliable vendors we met (from beginning to the very end). I feel like we got the best quality photos offered by any photobooth company in Houston. I think that makes a world of difference because these are memories that you will cherish for years to come. They also provided us with access to an online album with all the photos taken during the event. This made sharing super easy! Our guests loved it and the attendant was super sweet and helpful! I cannot say enough nice things about this company! They offer some pretty cool customizable options, making your event one of a kind! Trust me, if we have another big life event, we will definitely be turning to ShutterBooth for our photobooth needs! Thank you for helping up make our day so fun and memorable! Highly recommended!

Renae

Married on 09/30/2017

What can I say about Tiffany and her team.....they rocked it! The photo booth was a hit! Everyone had a great time taking pictures. The photo booth was always packed with people! We enjoyed going through the album after our honeymoon and seeing everyone's faces! Not only did they surpass my expectations for the photo booth but their graphic designer, Chelsey, was great as well! She worked with me in getting the layout and logo we wanted! We couldn't have asked for a better company to work with!

Victoria

Married on 07/14/2017

My wedding planner recommended Shutterbooth to us and I'm so glad that she did! They were very professional and made sure that I got exactly what I wanted. I asked for the closed photo booth but I wanted the gold sequin backdrop. They said they don't have a closed photo booth with a gold sequin backdrop but they said they would be happy to put a gold sequin drape over the black backdrop for me which is what we went with. They also let you customize your logo and colors that will go on the photo booth pictures. They will send you a draft of the colors and logo you picked to make sure that you like it. They set up everything at my wedding on time and my guests had a wonderful time with it! I had a scrap book which the attendant would put a copy of the photo booth pictures into and guests could sign next to their photo which was a cool keepsake. A few days after my wedding, they sent me a link to all the photos that were taken by my guests which is was fun to look at. I definitely recommend Shutterbooth!

Kathleen

Married on 06/11/2017

Super Fun!

The marketing kiosk was designed especially for my daughter's wedding. Tina was our attendant. You want this girl at your party! So. Much. Fun! This was an affordable photobooth option, and was one of the highlights of the wedding. Highly recommend!

Hope

Married on 02/19/2017

I am so happy I used Shutterbooth for my wedding! They were so much fun to work with and made my wedding so amazing! We still have people talking about how much fun they had in the booth. Chelsey, the graphic designer did an awesome job on my design for the print outs. She designed it to match my wedding invitation and it was perfect! I can't remember the girls name that worked the booth, but she was so sweet as well and Tiffany went above and beyond for me. I LOVE them and so happy they were apart of our special day! Thank you Shutterbooth!

Lauren

Married on 09/09/2016

I could not have asked for a better photobooth!! I am so excited we found them! They were amazing and so accommodating. I showered them with questions through email and they were always prompt in answering. My guests absolutely loved the photobooth, we still have people telling us how much fun it was! The workers who were there with the booth were equally amazing, they made it so much fun! I have nothing but good things to say about this company.

Katie

Married on 05/07/2016

My fiance and I went to a wedding showcase a few months before our wedding where we were first introduced to SHUTTERBOOTH. The host at the show was so sweet and we loved the booth and design capabilities. We used all our raffle tickets to get 50% off their services for our wedding and WE WON!! We couldn't have been more happy and excited. They have a great price, value and provide a variety of styles from open to closed photo booths with lots of different photo props. It's an all-inclusive service. We saw them at two different wedding shows, so were really able to get a good feeling what they provide ahead of time. They're really easy to work with to set up a contract. Tiffany is wonderful. She's very quick to respond to emails and and phone calls. The hostess' were fun and entertaining. All our guests had a great time and we would definitely recommend using them again. LOVED IT ALL. THANK YOU SO MUCH to Tiffany and her team at shutterbooth!!!

Jessica

Married on 04/16/2016

ShutterBooth was a hit at our wedding. All of the guests loved the photos they received and were high quality. I still look through the book that they gave us and love what our friends wrote!

Page

Married on 03/12/2016

Tiffany with ShutterBooth was unbelievably amazing!! The customer service with this company is ridiculous! Their communication before the wedding was wonderful and our guests were pretty wild and out of hand and they handled it like a champ! I would highly recommend all brides to choice this company!!

Whitney

Married on 01/02/2016

ShutterBooth was recommended by my wedding planner at Bourbon and Lace. They were a good addition to the reception and we enjoyed the scrapbook of all the photos after the wedding.

We had a wonderful experience working with Tiffany from Shutterbooth Houston! She worked with us to customize our photo strip, as well as offered suggestions as to what times we should have the photo booth open during our event. Many of our guests even came up to us during our wedding to compliment the photo booth and to tell us how much fun they were having in it! Shutterbooth came prepared with a wide variety of props and the attendants were helpful in selecting either the color or black/white option for the guests, as well as assembling a wonderful scrapbook (with copies of all the pictures that our guests had taken that night) that we took home with us at the end of the night! We also received a DVD with all of the images, as well as have access to our images online for 1 year that we can share with family and friends. If you are looking to book a photo booth for your wedding or next event, we would highly recommend booking with Shutterbooth!

We used ShutterBooth - Houston for our wedding reception on 11/13/15... and people are STILL talking about it!

I went to my cousins wedding in Chicago and they used ShutterBooth. I had so much fun as a guest - you couldn't keep me away. I was impressed with the quality of their equipment and the actual photo strips that you get to keep... that I immediately looked online to see if they were available in the Houston area. YES!

I had already been e-mailing back and forth with other photobooth vendors... but as soon as I hear back from TIffany with ShutterBooth - I knew it was a match! Tiffany went above and beyond to answer my questions and concerns before signing the contract. I did not have to worry about whether or not they would show up on time, etc - I knew I could trust them!

The photo booth was already set-up by the time we got to the reception space - and people were lining up to get in. We loved the open - booth style, and all the pictures turned out great/hilarious. The best part is receiving the scrap book at the end of the night so you can look through it the next day. Also, we received a DVD with our photos and a special note from ShutterBooth afterwards.

There are so many things to worry about while planning an event - know that you can trust ShutterBooth Houston for your special day!

Thank you Tiffany and Houston Team!

The Nikos

Spenser

Married on 11/07/2015

We used shutterbooth for our photo booth at our wedding. The photo booth was exactly how described and very custom. We loved how easy it was to work with this company and gave us no stress along the way. Would highly recommend to anyone looking for a photo booth company!
Are you interested?
Send a message