49 Reviews
Recommended by 99% of couples
Quality of service

5 out of 5 rating

Average response time

5 out of 5 rating

Professionalism

5 out of 5 rating

Value

4.9 out of 5 rating

Flexibility

4.9 out of 5 rating
18 User photos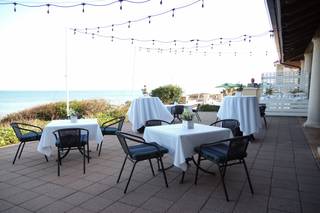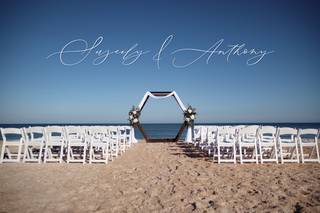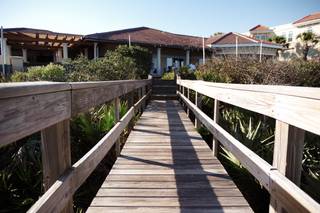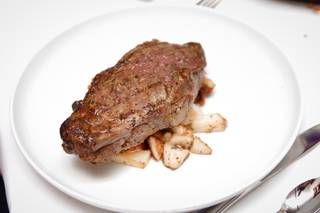 + 14

photos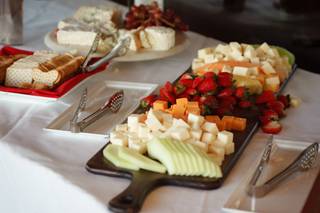 Cassandra W.

Married on 03/12/2022

Absolutely amazing!

Our wedding at Serenata beach club was nothing short of amazingly perfect! Cordel was so great to work with, and was such a huge help! His communication was always prompt, and he truly made our day everything that we had imagined! Absolutely beautiful backdrop for our fairytale wedding 💖

Sujeily C.

Married on 12/30/2021

Amazing!

This venue was the best decision! I chose to go with the beach side ceremony and it was beautiful! I booked everything from out of town and was extremely nervous but on the day of the wedding Cordel had everything flow smoothly it went way better than expected. He also answered my 100 questions without hesitation and with quick responses. We chose the plated option food for our guests. The options we chose were steak, salmon, and chicken. Everything was served quick and on time. Food, drinks, and service was amazing and the price was affordable compared to other places in the area. I highly recommend this venue!!

+ 2

photos

Adam B.

Married on 03/27/2021

Our Beach Wedding

I don't know where to start but people at Serenta were so easy to work with, so organized and incredibly nice and thoughtful!! We had the most beautiful beach wedding there and we are forever grateful and will never forget this place! Staff members were amazing and so professional, everything went to smoothly! They felt like family! Thank you for helping us create our dream destination wedding!
Adam and Mila ❤️

Are you interested?

Send a message

Julie T.

Married on 08/22/2020

Perfect wedding by the ocean!!

Cordel, Angie and staff were amazing at Serenata. We booked this venue sight unseen and it did not disappoint! With Covid we had to postpone but they made it easy to do so. Great communication and planning! Everything was taken care of on our wedding day - with no stress put on us. The food was delicious! We had our ceremony on the deck with the ocean as our backdrop - it was a dream come true!!

+ 2

photos

Sarah S.

Married on 10/05/2019

The Perfect Destination Wedding Venue

The team at Serenata is nothing short of amazing! This was a destination wedding for us and this venue could not have been more perfect. We had a beach ceremony, outdoor cocktail hour and reception inside. Chef Evan outdid himself on our food stations! They food was all our guests talked about. Cordel and Angie were amazing in working with every request and question I had. This venue was the perfect setting for our small, intimate wedding and the pictures are stunning! Highly recommend as a wedding destination venue!

Sarah K.

Married on 06/22/2019

excellent beach venue!

We cannot say enough great things about Cordel, Angie, and the entire staff at Serenata Beach Club! Our wedding was so perfect from start to finish! Cordel was so easy to work with!
He was so accommodating with our ceremony on the beach. Our menu choices and the service were amazing.. We were given a plate of everything to try! They took care of us all night long. Everyone who came had an amazing time. We even got a rainbow for luck!

Morganne

Married on 07/27/2018

Cordel and Angie at Serenata went above and beyond what I could have ever asked for. There is so much I can say. First the view was unbelievable, everyone there raved about it and while the dance floor was the place to be, some guests came to sit outside to take a break and listen to the waves. Second, I am from out of state but even then, Cordel and his team made the planning and organizing so easy. When we were there everything went off perfectly, Serenata is like a well oiled machine when it comes to weddings (and multiple members of my family said the same thing). The really do think of everything and then some! Also they are supper accommodating - I am gluten sensitive so they made me my own plate of pasta and tailored their apps to be gluten free (and they had my husband and I's plates of food ready for us at our seats when we came in). And they were able to prepare a vegan dish for one of my guests. Meanwhile all the food was spectacular - a lot of guests raved about that as well.
Long story short is Serenata is a fantastic venue in every way and for being on the beach, very well priced. We booked the venue blind, having never been to St. Augustine, and we are so glad we did!

Chris

Married on 05/05/2018

The team at serenata made this day enjoyable, they took all the stress of the location out of it for the both of us. The food was delicious and we couldn't have asked for a better day.

Christine

Married on 04/28/2018

We booked this venue for our wedding ceremony and reception on 4/28/18. We had a perfect day and everything went flawlessly. Cordel and his staff, particularly Angie and Katie, were wonderful to work with throughout the entire planning process, always very responsive to emails and calls. The entire staff made sure our day was everything we had hoped for. All of our guests are still talking about what an incredible day it was, and what an incredible view of the ocean that the Serenata provides.

Lindsay

Married on 12/09/2017

We loved having our wedding at Serenata!!! The view is gorgeous, the venue is spacious, the food is fantastic, AND you get to work with the most organized, professional, energetic wedding coordinators! Cordel and Angie will help you every step of way to ensure you're happy with all of your choices and within budget. Chef Jon is also a delight to work with - be sure to schedule a tasting prior to the wedding.. you won't regret it! We are so thankful to have found this establishment and met the special people who make Serenata such a success! xoxo! Lindsay & Tom

Donna

Married on 12/02/2017

Everyone at Serenata Beach Club made our day better than we could have imagined. From day 1 we felt so comfortable with Cordel and he left us in great hands with Katy and Angie. The food was perfection and the staff seem to truly love what they do.

Jennifer

Married on 11/11/2017

Serenata Beach Club was the perfect venue size for my wedding of approximately 50 guests. I fell in love with the ocean view when we toured the venue. We got great pictures during our ceremony with the ocean as our back drop.

As far as the service is concerned, Cordel was incredibly responsive and I had a TON of questions throughout the wedding planning process. He always responded back to me in a timely manner or someone from his staff was able to help me whenever he wasn't around. He's been in the business for a long time, so I appreciated the guidance he was able to provide. In addition to being very knowledgable and responsive, he's a very friendly person which is always a good thing. I also liked that the staff on the day of the wedding did an amazing job setting up and helping everything move along seamlessly.

We didn't eat much of the food the day of our wedding because we were occupied with our guests and dancing. However, the staff still put a little bit of everything on our plates and was much appreciated. The few bites we did eat were delicious and Chef Blair did a great job with the Prime Rib. We did do a food tasting prior to the wedding to sample some of the appetizers, which I'd recommend if you aren't sure about what to pick.

The downside to this venue is it really isn't close to anything, so if you are considering Serenata keep that in mind. Most of our guests stayed at the Hilton Garden Inn and the Sawgrass Marriott and our rehearsal dinner was at Poppy's Italiano. These are all about a 15 minute drive from Serenata.


Dawn

Married on 03/25/2017

My daughter was married at Serenata on 3/25/17. I cannot say enough about the quality of their service and food. Everything was perfect !! Cordel and his staff are the best to work with, they are on top of everything and extremely good at communication throughout the whole process. The venue is stunning. I highly recommend Serenata and wouldn't hesitate to use them again.

Christina

Married on 03/18/2017

My daughter was interested in a beach venue for her wedding in March of 2017. After many visits to reputable local venues, she visited Serenata Beach Club in S. Ponte Vedra Beach and knew this was her first choice. First class planning, responsiveness, food service, and the staff was available for suggestions. The setting for the ceremony overlooked the Atlantic Ocean. Cordel Crowley and his team at Serenata Beach Club exemplified a class event for our family. We highly recommend this venue.

R. Crawford

Shannon

Married on 04/29/2016

When we came across this venue by total accident we knew them minute we walked in that this was where we wanted to get married. The venue itself is stunningly beautiful but Cordel and Matt make the entire experience simply wonderful. They are two of the nicest people we have ever gotten to work with. I was so calm and relaxed on my wedding day because I had spent so much time talking with them in the days, weeks, and months leading up to the wedding and I knew that they had everything under control. The day was a fairytale. I could not have picked a better place for us to begin our journey as husband and wife! From the beginning Cordel told us to just be us and to let our wedding be a reflection of who we are as a couple and that was the best advice. We did just that and we have had so many people tell us that our wedding was by far one of the nicest that they have ever attended. I must also say that the food is amazing! We have tons of compliments about the food. This venue is wonderful and it is worth every cent. I cannot say enough about the venue or about Cordel and Matt.

What a great place to have a wedding! The venue, staff, food and everything was just perfect! Cordell and Matt were absolutely wonderful and I have nothing but the best to say about them and Serenata!

Ashley

Married on 05/30/2015

Our wedding was better than we ever could have imagined. Cordel and Matt were fabulous, organized, professional, and never made us feel nervous or rushed. Everything was beautifully presented and executed. The food was phenomenal. Some of our guests said that it was the best food they had ever had at a wedding. The chef created a special menu just for us based on what we wanted. The pasta bar attendant even went above and beyond to create separate plates for our guests with dietary restrictions. Cordel did great with corresponding with me the entire time and answered all my questions in a timely manner. I have nothing bad to say. It was the best day of my life!!

Kasey

Married on 05/16/2015

From the moment we walked into the Serenata last July, we fell in love. We are originally planned for a wedding back in Ohio and after some thinking, we decided that we wanted a destination wedding. So the planning began. We traveled to Ponte Vedra Beach and the Serenata was the first place we visited. After we left, my Father said "Okay, let's cancel all the other appointments". Although we continued our search, we could not stop thinking about the Serenata. It is all history from there. Cordel was a huge help with vendors and planning. He has been with the Serenata for 12+ years and he knew what worked and what did not. Matt was our coordinator the day of the wedding and he also did an amazing job. The two worked great together and there were no issues. We had a beach wedding and we do not regret it at all. It was absolutely beautiful. The tide did come up just a little bit but that's what made it fun and different. Our quests are still telling us how amazing the food was. We went with the station option and had tons of selections. All of the food was delicious. And we cannot forget to mention the view over looking the water! A lot of guests sat outside and enjoyed the view and the weather. We appreciate everything that the Serenata did for us to make our day so special!

Jennifer

Married on 05/02/2015

What a gorgeous venue. My husband and I had our reception at Serenata. Cordel, Matt, and the entire staff are so easy to work with and so nice. We didn't have any bad experiences. Cordel is probably one of the most organized people I've met and really works with you to create an evening that fits your vision. I liked too that Cordel was able to make recommendations for other vendors you may need. He's been in this business for so long, he knows who can be trusted. The food turned out fantastic and everyone seemed to enjoy it - get the brie! We also loved the smoked chicken quesadillas. What was nice is that we did the sweetheart table and Corel made sure that we got plenty of food.... Only problem is we didn't get to eat much of it because everyone kept coming up to us. Yay for doggie bags :)

Lindsey

Married on 04/25/2015

Cordel was amazing from the moment we walked in to look at the venue! He is very honest and there are no hidden costs (which I found a lot of venues have), everything was very up front. There are a variety of options for you to choose from to stay exactly within your budget. Cordel always responded to my emails or phone calls within a day. The catering manager Matt, all the staff and the food was great as well. The location is simply breath taking! The day of the wedding I had nothing to worry about! They took care of everything and it was perfect! We were so happy we choose the Serenata Beach Club for our wedding!

Kim

Married on 04/04/2015

I've been meaning to write this review for quite some time, but I kept putting it off! We were married at the Serenata Beach Club on 4/4, and I can't say enough good things about Cordel, Matt and team at Serenata. Throughout the entire planning process through the day of the wedding, everything was executed flawlessly. The team was flexible with all of our requirements, and even offered to bring in special beers that they didn't normally carry in-house. Matt Harvey worked hard to make sure we were as stress-free as possible during the reception. We loved our wedding at Serenata, and would recommend them to anyone who wants a beautiful beach wedding!

Fantastic experience start to finish...Cordel and Matt were attentive, caring and accommodating. The food was delicious (Chef Eric)...highly recommend.

Kimberly

Married on 01/17/2015

These guys are the best!! Cordell and Matt made the experiance amazing!!! we had the most beutiful wedding and it went off without a hitch thanks to the both of them!!!! We want to do it all over again!!!

Robin

Married on 11/01/2014

There are no words to fully express the amazing job that Cordel Crowley, Matt Harvey and their team did for my husband and I for our wedding reception. Their customer service, attention to detail, menu and food offerings, and positive "can do" attitudes are the best we have ever seen. We have had 3 children get married at other venues across the United States which did not even come close to our experience with Seranata. We worked directly with Cordel, Matt and their executive chef to create a personalized experience for us and they all exceeded our expectations by far. Cordel was very accessible and responsive for the 7 months leading up to our event, and our guests are still talking about the food, the lovely venue, and the staff who were able to anticipate their and our needs before we could communicate them. I am so sorry that our event is over as it was the experience of a lifetime!!!

Kristen

Married on 10/18/2014

My husband and I had a wonderful experience at the Serenata Beach Club for our wedding. From the moment I booked them as my venue, Cordel has been extremely attentive and helpful. They were flexible about the number of guests up until 2 days before the wedding which was great since some of my guests cancelled at the last minute. The day of our wedding everything went off without a hitch. Matt was great and helped my bridal party and I through the entire ceremony. Matt was also great throughout the whole night letting us know what was coming next and updating us on our tab so that we were aware the entire time what we were spending. We had no unexpected expenses, which was very nice. The entire experience with the Serenata Beach Club was excellent and I wish I could have another wedding just so I could book them again! They helped us celebrate our wedding the right way and made our wedding a day/night we will never forget!
Are you interested?
Send a message