27 Reviews
Recommended by 100% of couples
Quality of service

5 out of 5 rating

Average response time

5 out of 5 rating

Professionalism

5 out of 5 rating

Value

5 out of 5 rating

Flexibility

5 out of 5 rating
Awards
1 User photo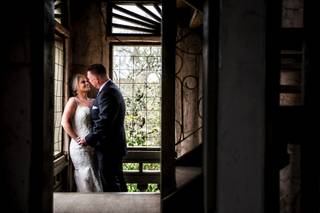 Genevieve W.

Married on 10/22/2021

Awesome wedding photographer

We could not have found a better wedding photographer! I highly recommend booking Sasha for your wedding (or any other photography needs)! She was wonderful to work with on our wedding day. She made us smile/laugh and never appeared stressed, even when many people showed up late for photos and we changed our timeline around. All the photos from our engagement shoot are phenomenal. There is a great mixture of beautiful silhouettes during the sunrise and the two of us looking so happy and in love. I am so glad that we chose Sasha and know we will cherish our wedding photos forever!

Karla

Married on 02/28/2019

The talent and art we were looking for!

My husband and I are from Houston and eloped to Austin at a place called Villa Antonia. Given we are not from Austin it was hard to find a any vendors such as photographers, make-up artist, etc... however we had no choice but to roll the dice. We struck lucky 777's with Sasha! She was very professional, stayed in contact over the months leading too our event, and knew exactly what we wanted. We never second guessed our decision, she knew what poses were best for us, and angels, and knew the grounds pretty well. We got a few sample pics the next morning and were blown away! This girl has talent. I can't wait to see the rest and we are so happy we chose her. Payment was easy too.

Margie

Married on 10/28/2016

Sasha was fabulous! She took the most beautiful pictures for our engagement and wedding. She was great at wrangling our families and making sure that we got what we wanted from our pictures, even with some timeline problems, all of which turned out amazingly! We will treasure them for years to come.

Are you interested?

Send a message

Stuart

Married on 07/30/2016

My work has used Sasha for professional headshots and event photography for many years. Completely vain confession, but Sasha's photos have been the only photos of myself I have ever liked or displayed to the public! So when it came to my wedding, she was the only person for such a big job. Sasha captures intimate moments as well as large events without missing anything and her photos make people feel as if they were there in the shot. She's fantastic at getting candid moments on film when you're least expecting them and somehow seems like she's everywhere at once, never missing anything. I can't thank her enough for photographing the biggest day of our lives. I wouldn't have trusted anyone else with the task. For anyone looking for a great photographer, look no further!

Paul

Married on 07/30/2016

Sasha did an amazing job capturing our wedding. Although we had a plan in mind for what we wanted, Sasha really helped us plan the photography in a way that kept the event fun and relaxed. From a photo booth to family pictures to candid shots of the ceremony and event, Sasha and her team produced an album full of incredible images from the most important night of our lives. We are so happy and fortunate to have found such wonderful people to help plan, photograph, and be a part of our celebration.

Andrea

Married on 04/16/2016

Sasha is fantastic! She shot our engagement session and we couldn't be happier with the results. She's professional, but also friendly and fun. My husband and I are both nervous about being in front of the camera, so she was great at giving us direction. She even came up with some amazing sunset shots at the end that we never would have thought of doing. The prints are an amazing quality. We treasure these photos and are so happy to have had Sasha capture them for us. I highly recommend her!

Sasha was a dream. Courteous professional service and provided us wonderful photos. Thanks Sasha!

Sasha takes the time to get to know her clients, which is evident in the beautiful photos she takes. The relationship she builds leads to her capturing those little sparks that make us special, unique, and leaves you with photos that will put you back inside the laughter, tears, and emotion of your wedding day every time you look at them.

Michelle

Married on 05/23/2015

I have asked Sasha to photograph very important chapters of my life such as graduation and wedding photos. Sasha is incredible! She is responsible, charismatic, patient, professional, respectful, and the list goes on. In addition, the quality of her photos are amazing! When she is taking your photos she takes her time, she listens to what you want, she is creative and most importantly she makes you feel at ease, yes even at your wedding she makes your nerves calm! I love Sasha's work and have recommended her to various friend's which they have also fallen in love with her work! Highly recommend her!

Ana

Married on 03/29/2015

As I go over my wedding pictures for the hundredth time, I keep telling myself what a great idea it was to hire Sasha to do our photos!!! I had seen Sasha's non-wedding pictures and knew she was a true professional. Now I know she is also an amazing wedding photographer! She was easy to work with since day 1, she coped with my intense family during the big day, and made the groom and I feel comfortable during our photo shoot. She was nice enough to shoot our wedding at noon and then come back at sunset so we could get a beautiful sunset shoot. The results were incredible!!! THANK YOU SASHA!!!

Shelley

Married on 03/20/2015

Sasha was the absolute best to work with. She was awesome from the outset of our planning. She never pushed her own vision and really took the time to learn about us and discover what we actually wanted to have happen on our wedding day. She was fun and engaging and still able to get it all done. I have heard so many horror stories about photographer disasters and thankfully none of them happened. She was on time, professional and never obtrusive while taking our photos. We love her and thank her for her hard work, professionalism and friendliness. Thanks Sash!

Alexandra

Married on 06/28/2014

Sasha did an incredible job with our engagement photos. She was very flexible with our schedule since my fiance travels for work and his days at home can be very last minute. Sasha made us feel comfortable and knew just the type of look I was wanting for our photos. We received a disc full of photos, a set in each black and white and color. It was such a joy to look back at the wonderful moments she captured of us. So happy we had her behind the camera!

Isadora

Married on 03/17/2014

I may be a *little* biased because Sasha is one of my best friends, but she also happens to be incredibly talented. If you're like me, you normally despise photos of yourself. Not only does Sasha know how to get the real "you" in photos, she is also is extremely professional. I also appreciate her honesty- she isn't going to let me step in front of her camera if I have something in my teeth! We entrusted Sasha to take our engagement photos and she most recently took my headshots for my professional resume. She never disappoints. If you want beautiful and quality photos that you'll love for years to come, she's your photographer.

Amelia

Married on 02/22/2014

Sasha is an extremely talented photographer. She was one of the first vendors we chose when planning our wedding, since we had already seen her work. Having been trained as a photojournalist, she captures moments as they happen, and her shots feel modern and natural. She knows so many little tricks - for example, instead of having me always hold my bouquet in front of me, she instructed me to have it handing down by my side in some shots. I look so comfortable and relaxed in those pictures, and it's something that a less experienced photographer wouldn't know to do. Nothing felt forced and we had a lot of fun with her during both the engagement shoot and the wedding. She brought a second shooter, so they could capture events happening simultaneously. She provided a standalone photobooth camera that guests could control themselves. She released a couple "teaser" photos just a couple days after the wedding, so we could start enjoying them right away. A few months later, she provided hundreds of photos on discs and worked with a company to make a beautiful flushmount album. We love looking back at our photos and we highly recommend Sasha.

Samantha

Married on 10/05/2013

Sasha and her assistant photographed my wedding at Mercury Hall, and she's amazing. She was one of the first vendors I booked because I was already familiar with her work. I knew I liked her photojournalism style of shooting; she documents events as they happen, and uses the photographs to tell a story of the wedding day as it unfolded. My husband and I warned her that we tend to be stiff and awkward in posed pictures, and she obliged us with low-key, natural looking poses for our portraits as a couple. And the photos are STUNNING. With the help of her second shooter, she also did an amazing job of wrangling my family into group shots, in addition to capturing candid shots of the event. It seemed like there was always a photographer in the right place at the right time to capture the action. If you know anything about photography yourself and if quality photos of your event are a priority of yours, Sasha is your first choice.

Kate

Married on 07/20/2013

It is hard for me to say enough good things about our experience with Sasha. We were both terrified of photos, never having felt we photographed well and yet desperately wanted amazing photos of our wedding and had some specific and nontraditional ideas about what we wanted. Sasha met with us, explored both what we wanted and our fears ahead of time. Was professional and yet amazingly warm and "real" through the whole process. Working with her was easy, we had a blast and the results exceeded what we hoped for. Creative and stunningly beautiful. Fantastic photographer, wonderful woman.

Bridget

Event on: 04/16/2013

I would highly recommend Sasha!!! We did our engagement photo session with her April 2013, and I could not have been happier with the turnout. All I wanted was some wildflower pictures, and some shots of Austin's skyline, and she captured it so perfectly!! Our first session was rained out, and she was graciously flexible to reschedule with us in a timely manner so we didn't miss the beautiful wildflower season. We got so many beautiful images to chose from, that I could barely pick a favorite. She was so helpful with poses, and very fun to work with! My fiancé and I had a fantastic time doing that shoot, we were both so happy with how it turned out. She really captured exactly what I was looking for, and then some. I would highly recommend her services!

Karla

Event on: 03/30/2013

We first heard of Sasha from a friend of mine that had nothing but great things to say about her. Based on my friend's recommendation, we knew right off the bat she was the photographer we were looking for and our instincts were 100% on target. Sasha's creativity, professionalism, and personality surpassed our expectations. We traveled from out of town to take our engagement pictures in Austin and at first, we were a bit lost as to where exactly we wanted our photos taken. Sasha helped facilitate our decision with providing us with many options and contacting the locations we selected for us. Once our pictures arrived, we were beyond excited to see the results. She instinctly knows what her clients want and gives 100% of herself to make you happy. We feel extremely blessed to have found such an extraordinary photographer and we will definetly be back to Austin to see Sasha for our future photography needs.

Sharla

Event on: 03/09/2013

If you want your event captured the way you see it through all your stages of planning and the way you see it when you close your eyes and smile, then I would recommend Sasha Haagensen Photography. She has a gift. Many photographers can focus and take a picture. Sasha captures what your heart feels. I highly recommend her.

Tracy

Married on 02/23/2013

Sasha is a pleasure to work with. Not only are her photographs beautiful but she is responsive, flexible and always willing to go the extra mile to make her clients happy. In addition to my wedding, we've also used her for maternity and newborn photos, and I plan on using her services to capture important times and memories in the future.

Rachel

Married on 10/07/2012

Sasha is an amazing person and an amazing photographer! Definitely check out her website and blog because her photos will convince you alone. She is wonderful to work with (she did our engagement and our wedding photos). My husband is absolutely terrible about making goofy nervous faces in photos. Sasha made the whole process easy and natural. I made several different photo books from her photos because there were just so many beautiful shots. She'll make sure that your ideas are translated into wonderful memories.

Amanda

Married on 03/31/2012

I cannot say enough great things about working with Sasha. She is extremely knowledgeable when it comes to photographing weddings (as well as other special events) and she comes with awesome ideas. She is open and understanding of your needs and really listens to you. She is calming and positive throughout the whole planning and day of. She was able to make myself, my husband and all of our guests feel comfortable in front of the camera. From the beginning she was attentive. We met a few times before the wedding to look at her previous work, discuss a list of must have photos and even met at the venue to discuss a strategy so that it was all worked out before the big day. In the end she created a photo album that told the story of an amazing day that we will now have forever. (I would also like to mention that she photographed our wedding while 10 months pregnant and worked her butt off all day/night). If that doesn't prove total dedication I'm not sure what does. :-)
Since our wedding we have used Sasha as a photographer for maternity pictures, the birth story of our daughter and soon newborn photos.
We are so happy to know Sasha and feel really lucky to have her be there for some of the most amazing times of our lives.

Stephanie

Married on 11/19/2011

I can't say enough about how much we LOVE Sasha! She was so patient with us and all our ideas, and really took the time to take all the pictures we wanted and explore different locations that matched our personalities. Her attention to detail is impeccable and her creative eye and artistic expression is evident through her illustrious and unique photographs. She captures not only the scene, but the moments and emotions within them. We were blown away when we saw the final images! She is very personable and professional and does what it takes to make her clients happy. Her pictures fill the walls in our house. I highly recommend Sasha for documenting your memorable occasions!!!

Mariam

Married on 10/01/2011

Sasha is an amazing photographer! She is professional, talented and creative. Her photos are gorgeous, lively and natural. She is very patient and good at listening to your concerns and she takes those into consideration while taking your photos (body-image issue, hello?!). I asked her to do some further edits on some of my bridal portrays and she was more than happy to do it. She is also a very pleasant person to work with and makes you feel at ease during the shoot, which is super important, because this is an experience you should enjoy. Also, you do not want to look awkward and rigid in your bridal photos, trust me!
Sasha is also really good at meeting timelines and getting the photos back in a timely manner, without compromising quality.

All in all, Sasha is highly recommended. God forbid, should I get married again :P, I would have her do the photos again ;))

Megan

Married on 01/08/2011

Sasha is such an amazing photographer and so much fun to work with. The sessions are so laid back that it feels like you are just spending the afternoon with a friend, rather then being in a photo shoot. In most of our pictures we are smiling, but the ones where we were laughing the hardest were the ones where Sasha was joking around to make us smile.

We would recommend Sasha to anyone and everyone getting married in and around Austin, Texas.
Are you interested?
Send a message