Reviews
5.0 out of 5 rating
Quality of service

5 out of 5 rating

Average response time

5 out of 5 rating

Professionalism

5 out of 5 rating

Value

5 out of 5 rating

Flexibility

5 out of 5 rating
100%
Recommended by couples
468 User photos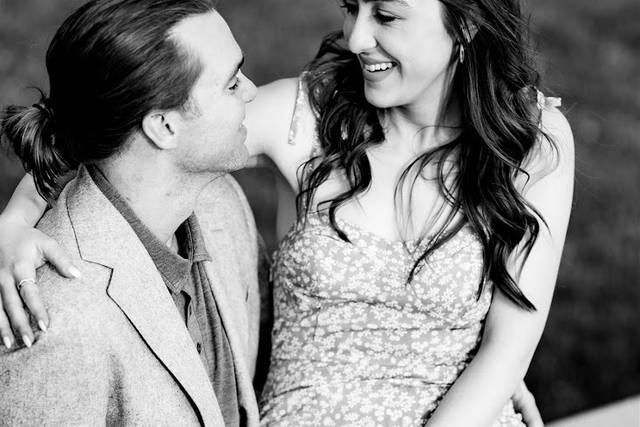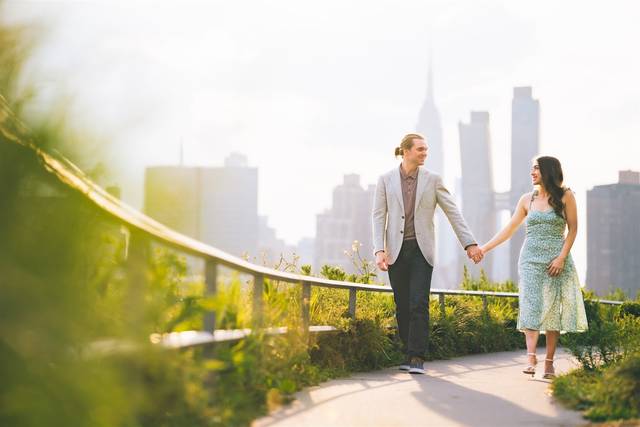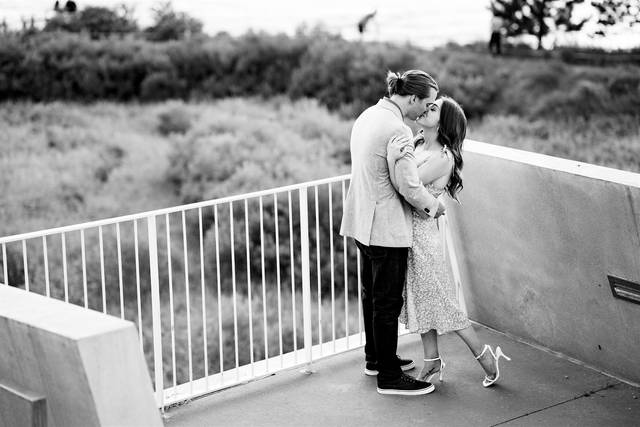 + 464

photos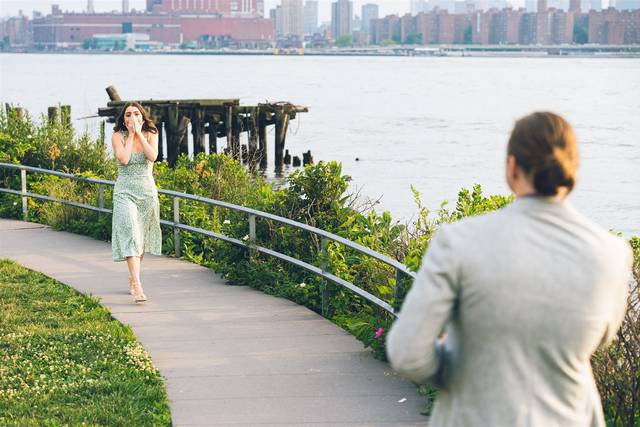 Juliana G.

Getting married on 10/11/2024

Absolutely exceeded all expectations!

I cannot recommend Sascha enough! He was absolutely spectacular at capturing our engagement and taking beautiful photos around the park after. He not only made us feel so comfortable, he shared in the excitement of all that was happening, and took some of the best pictures we could have ever imagined. Can't wait to use these pictures for our save the dates and our wedding website!! If you don't use Sascha for your wedding/engagement or special moment photoshoot, you're making a mistake! He is best of the best!!

+ 3

photos

Sarah E.

Getting married on 10/08/2024

Talented, Flexible and Easy Engagement Photoshoot

Sascha was so wonderful to work with!! I was completely overwhelmed with the amount of options we had available to us. I ended up narrowing down by the type of style I saw within photographers portfolio's. Sascha seemed to capture couples in their natural-at-ease compatibility. While it's not shade to others, I also did not want the photos to look edited heavily.

I reached out to Sascha and throughout our entire communication he was prompt at responding. We booked 4 months in advance and I did have an idea of the type of photo I was looking for. Sascha welcomed my location suggestions and we mapped out a game plan.
The day arrived and though we were nervous to be in front of a camera, Sascha made us feel at ease and helped us feel comfortable in front of the lens. Sascha was easy to banter with and was flexible with angles and shots.
We left Sascha after the shoot feeling excited and anxious on how well our vision translated to photos. When we got the photos back we could not be more pleased!! They came out exactly how we wanted them to and I couldn't have been more grateful to have found someone as talented, gracious and kind as Sascha.

Victoria

Getting married on 06/16/2024

Fantastic experience!

I found Sascha on a top 10 list of NY-based elopement photographers and am so grateful I did. He has such an artful eye - the composition of his photos is stunning and he had our poses down to a science. He was incredibly efficient, quickly picking the best Marriage Bureau and cityscape backdrops for the shoot. He was also so kind and patient with our family photos. We got the photos back roughly two months after our wedding and every one was Vogue-worthy. If you're looking for an artist to shoot your wedding, rather than a run-of-the-mill photographer, absolutely go with Sascha!

Are you interested?

Send a message

Tiff O.

Getting married on 01/06/2024

Enthusiastic, amazing, knowledgeable, and kind photographer

My fiance and I wanted to do our prewedding photoshoot at Dave & Buster's, an arcade in Time Square, which happens to be where we had our first date. Not many other photographers wanted the challenge as it was dark to shoot there, but Sascha was enthusiastic and loved the adventure. He created an extremely memorable experience for us. He captured our emotions, smiles, competitiveness, and spirit in the photos. 100% would recommend him.

Tamika H.

Married on 10/27/2023

Sascha made our day special!

It was a complete honor and joy to have Sascha as out photographer. Sascha has such an incredible eye for capturing intimate/special moments. I was a bit nervous about how to pose etc in fear of looking awkward, but Sascha walked us through it all. We really enjoyed our time shooting with him. (He is genuinely a nice person) Our photos were absolutely beautiful and the slideshow he created for us had me in tears (happy tears) Do not hesitate to book with him. You are in EXCELLENT hands.
Side note: Due to Covid restrictions we were only allowed 1 person as a witness. It sat so heavy on my heart knowing my family could not attend. Sascha kindly agreed to be our witness and documented our ceremony in detail. Our family was over the moon about being able to experience our day through our photos. My now husband and I agree that our photo session made our day extra special!

Gaby B.

Married on 09/08/2023

The absolute best wedding photographer

From the moment we found Sascha's wedding photography page on Instagram, we knew he would be our wedding photographer. From the first point of contact the experience only got better and better. We reached out to Sacha around 11 months before we were due to get married in New York. At this stage Sascha had explained to us about the packages he offers and once looking into this on his website we decided to have the team Reinking experience for our wedding. We set up a skype call with Sascha and Jackie to have a no obligations discussion with them to understand more about them and the services they offer. Directly after the call we knew that we wanted to go ahead and have Sascha as our wedding photographer and Jackie as our wedding officiant. Within a matter of days we had booked for our wedding date, 8th September 2023 and paid our deposit. As our wedding was still quite a while away we weren't quite sure what to expect. The experience was super easy for us, during the time before the wedding we got to log all the things we wanted when it came to photographs on a simple online questionnaire and we were also able to contact Sascha any time with any questions we had. A few weeks before we flew to New York from the UK, we updated with our final ideas of what we wanted for our wedding photographs. One our wedding day, we got to meet Sascha for the first time at our wedding location, but it actually felt like we already knew him well, so we felt very comfortable right from the very start of the day. Sascha's calm nature and his professionalism for what he does really helped us have such a relaxing wedding day. We had photos taken during the ceremony, followed by some family photos after the ceremony and then my Husband and I went off just the 2 of us with Sascha for a few hours to take pictures at our favourite spots around the city. Sascha guided us during the whole day and he was also so relaxed, no pressure and no stress for us. He also made sure we were well looked after in terms of catching Ubers with good aircon and stopping to get a drink and use our hand held fans, as there was a heatwave in the city on the day. When it came to the end of our time with Sascha we actually didn't want it to end, we had so much fun taking these photo's and we could of just spent the rest of the day with him. Our photos arrived promptly within the time frame Sascha said they would take, and we were absolutely blown away when we received them. They are the most beautiful wedding photos that we will treasure forever, and we cannot recommend Sascha enough to anyone who is looking for a photographer for their wedding day in New York City!
Gaby & Mike
xxx

Kelly S.

Married on 08/29/2023

Sascha made our day absolutely magical ❤️

Sascha made me feel relaxed from the very first moment we emailed , he was so good at explaining everything and answering my many questions, when it came to the big day he was like a tour guide photographer and we absolutely loved it , really made our day , we felt at ease and also found out some amazing facts walking through Central Park and the end result is out of this world , what an amazing experience from both Jackie his gorgeous wife who married us and of course the absolutely amazing work sascha does to provide us with the most amazing photos , ❤️

+ 7

photos

Clemens C.

Married on 08/28/2023

The best choice for an individual and beautiful wedding

Sascha and his wife Jackie were the best company and support for our relatively spontaneous wedding in the Big Apple that anyone could have asked for. Everything was taken care of and organized so we could just enjoy our big day. The photos turned out gorgeous and also the ceremony, was customized to our wishes and personalities. Thank you both so much for that!

Susann K.

Married on 08/24/2023

Elopement august 23

Sascha is a great and smooth photographer. We are very happy with our photos

Kelsey L.

Married on 08/12/2023

The absolute best

We hired Sascha to shoot our engagement photos in Jersey City, N.J. He was extremely easy to book with, answered all of our questions beforehand, and made the process as seamless as possible.

On the day of the shoot, Sascha was extremely flexible and knows all the best spots (and angles) to stop and get the perfect photos. We are absolutely in LOVE with all of our photos and would highly recommend him and his team to anyone in the NYC (or beyond!) area.

We've gotten so many wonderful compliments on our photos, with several people saying they look they're "from a magazine". Now we may be a little biased, but we absolutely agree! Sascha's fun, professional, and amazing.

Waverly W.

Married on 06/23/2023

Sascha Reinking NYC Photographer Review

I am so happy with my decision to hire Sascha and his Wife, Jackie Reinking the officiant for our New York Elopement.

I had a wedding photography business for several years, a long time ago, so when I saw Sasha's wedding photos on his website and social I knew he was the real deal. He understands light, composition and the style of wedding photography is exactly what I wanted. Artistic, cinematic, authentic and

Both are extremely professional, respond fast to all emails and inquiries and addressed all my concerns. I loved that they have a YouTube channel where I could watch some in-depth videos on various photo locations and get advice to help choose spots for our wedding photos.

They are so fun, joyful and and easy to hang out with on our wedding day and overall an absolute pleasure.

And the photos…I just cried and balled my eyes out when I saw them which were delivered faster than expected. They give me chills and I will cherish them forever.

I also consider myself an ally to BLM and LGBTQIA groups so I also really liked that they are inclusive and help spread supportive messages across their website and socials.



Julia T.

Married on 06/09/2023

Stunning Pictures

We hired Sascha to manage our wedding elopement which included him as our photographer. Our wedding day was perfect in every way largely due to Sascha and Jackie. Everything was taken care of and even when we were running late Sascha was calm and professional and very patient. We were delighted with our photographs which captured our day perfectly. Some of the most stunning pictures I have ever seen of my husband and I. I wouldn't hesitate to recommend Sascha, he has a very special gift and has a very lovely manner (funny jokes) and made us feel at ease. - I'd book him while you still can he's winning lots of awards!!!

Noah L.

Married on 06/05/2023

So happy we worked with Sascha!

Sascha was a pro from the start. The weather was not ideal, but he remained positive and produced some of the best photos I've seen to-date. Working with him was effortless; his instructions clear and easy to follow. Most importantly, working with him was FUN, which is critical to especially during a photo session. Thank yo Sascha!

Jane L.

Married on 06/03/2023

WOW! They really are like family!

My husband and I planned to elope in NYC since our wedding plans were getting so hectic and stressful with COVID. We wanted to make it a little extra special so we booked with Jackie & Sascha. Words can't describe how absolutely grateful my husband and I are to have found Jackie & Sascha! They really made our day absolutely spectacular and so stress free!! From start to end everything was so seamless.

Jackie,
Thank you for officiating such a beautiful short, quick ceremony (just how we had requested) Your words were absolutely breathtaking and made our little ceremony so memorable.

Sascha,
Thank you for taking such bespoke portraits of us! Big thank you from RJ for making it so effortless and painless for him haha! You made us feel so so comfortable! The final images were just WOW.

Although it was not how we originally planned to get married you both gave us something absolutely mesmerizing. Thank you for being so accommodating, kind, and fun! Just incredible.

Kristy M.

Married on 05/29/2023

Thee best elopement photographer in NYC!

We booked Sascha to take our photos for our elopement from the UK to NYC. Sascha was incredible from start to finish; beginning with booking him and corresponding over email, video calls and then the memorable moment we finally met! Sascha made us feel so comfortable and was full of great suggestions on the best places to have our photos taken. Sascha is super professional, friendly and most importantly - fun!! Sascha was happy to take on suggestions / wants and produced the most incredible photos. You really would not regret booking Sascha, the end result are memories to last a life time!! The photos are just incredible, very professional and 'different' - not the usual 'cheesy' photos you often see from weddings. These feel so much more personal, breathtaking and with NY in the backdrop, how could they not be the best! We started super early with Sascha to get the best lighting in the different NY landmarks, onto our wedding ceremony. Sascha then returned on the evening, per our request, to take photos of our evening reception and outside in Williamsburg. No ask was too big. Thank you for being so wonderful Sascha!

Katharina H.

Married on 05/23/2023

Wonderful photoshoot and great experience overall

Sascha and Jackie were a huge help in realising our New York wedding dreams. We definitely could not have done the paperwork without them - and will remember our wonderful photo shoot in Central Park for the rest of our lives.

Jo Clarkson

Married on 05/16/2023

Wonderfully easy

Sascha (and Jackie) were wonderful from the first email we sent to enquire about eloping to NYC from NZ. Communication was clear and they answered all questions we had over a period of months. Knowing how busy he was in peak wedding season, he was able to send some early pictures and finished earlier than the time frame mentioned. Lots of great videos to watch and really helpful. Both made our day wonderful with lots of great banter and chats. Sascha had a wealth of knowledge about the area and we are over the moon about the photos which were just received. So very clever and artistic. Would thoroughly recommend Sascha and Jackie to make your day incredible easy :)

Jason S.

Married on 05/06/2023

Wonderful Photographer - Highly Recommended

Sascha did an amazing job photographing our wedding - twice! Our original plans got scuttled by COVID, but he still showed up for an impromptu outdoor socially-distanced "family-only" ceremony, and did such a great job that we re-hired him to photograph our rescheduled "second wedding" 9 months later with all guests present. Both sets of photographs are wonderful, and we will treasure them for the rest of our lives. Beyond the quality of the photographs, Sascha was just a pleasure to work with and made the photo shoots fun and easy. We recommend him without reservation to anybody needing a photographer.

Amy B.

Married on 05/03/2023

NYC Elopement

We eloped to NYC to get married in 2023, after 3 years of cancellations due to Covid we finally got the day we have been dreaming about for years.

We got married in the Ladies Pavilion in Central Park then photos around the park and into midtown and Grand Central Station.

Jackie and Sascha were brilliant, they were in communication with us every step of the year, for the last 3 years! They were really easy to talk to and quick at responding to questions. They made us feel incredibly comfortable from the first email exchange.

We met them outside the park and walked to the Ladies Pavilion together having a chat, we encountered a rough sleeper who was in our wedding spot and Sascha kindly asked them to leave and dealt with that while Jackie was keeping our nerves in check and us calm.

The ceremony was lovely and Jackie really managed to capture so much about us from little information we had given her. The whole thing felt incredibly personal.

Sascha is an incredible photographer, he is really nice to get along with and chatty, we spoke about lots of things including a lot of European Football as we walked around for a couple of hours taking pictures.

We even bumped into Ricky Gervais and Sascha asked him if he would take a photo with us.

The photos we received from him are spectacular, he really captures the beauty of the City in the pictures and 100% captures the moments. We were thrilled with our pictures. We are constantly looking back at the album and thinking back to the day.

I would 100% recommend the both of them, they are fantastic, lovely humans and incredible at what they do!

Kayoko S.

Married on 05/02/2023

Dream Time with Sascha!

It was absolutely a wonderful experience we had which was all thanks to Sascha!
We came to NY all the way from London and Japan for this and we were definitely the happiest two in the city on the day.
When we were looking for a photographer, we fell in love with his photo instantly. And on the day of our shooting we understood why his photo was such beautiful. He was not using any artificial lights but he read the weather and captured the best moment in the best angle in the whole scale of the view, not just two of us. That's why we were fit in the view in natural way, and this made the photo really artistic. We felt his background in architecture also made his artwork outstanding!
Also Sascha was not only a real professional, but also such a friendly warm person. As some other couples wrote, we felt like he was our old-time friend from the time we met.
It was such a happy moment to share our once-in-a-lifetime event with Sascha!

Trish C.

Married on 04/28/2023

Stop looking, Sascha's the best in NYC!

We fell in love with Sascha's photos whilst researching a holiday to NYC. So inspired were we, that we decided we would elope from Australia to NYC with Sascha as our photographer and his beautiful wife Jackie as our celebrant. What an absolutely amazing day in April 2023 we had. It felt like we had been friends with Sascha and Jackie for years. Our photos are beyond stunning and the memories of our day and ceremony we will cherish forever. We would do it all over again in a heartbeat! Tick this one off your list, photographer and celebrant sorted!! I'd give six stars if I could for this review ⭐️ ⭐️ ⭐️ ⭐️ ⭐️ ⭐️

+ 7

photos

Ruth C.

Married on 04/08/2023

The Perfect Elopement.

When deciding to elope, we began to look into photographers in New York which is when, I came across Sascha. We instantly fell in love with his photography. Fast forward to the wedding day (he kept in touch the whole way through - offering advise on location, logistics etc.) when we met for the first time in person. He instantly put us at ease and began snapping before we even knew he was. Sascha made the pictures fun and that day we felt we were on our mini tour of NYC, with a friend! Because of this, our wedding pictures look so natural - their so beautiful!! Sacha documented our wedding day, so well, that you get to experience our day through our photos. We just can't thank him enough for everything!!

Lesley W.

Married on 04/06/2023

2nd best decision we ever made

With the best decision being to get married of course.
It's ok wonder Sascha has such great reviews… the man is amazing at what he does. He has an eye for detail like nothing I've ever seen before, he's professional to a tee, but also so friendly you feel as though you've known him for years.
Nothing is too much to ask of Sascha, and this is evident in our photos.

Maria K.

Married on 04/04/2023

an unforgettable day in new york

The organization and preparation of the wedding with Sascha was very personal, he answered and implemented all our wishes and questions. Sascha and his wife Jacky made our dream wedding possible and the photos of the wedding will always remind us of our unforgettable day in New York, thank you very much!

James F.

Married on 03/29/2023

Like being with an old friend

Both of us were so worried and stressed about being on the other side of the world with no friends or family, but Jackie and Sascha made us feel like family, they bought out the fun and relaxed side to us both and it made all the difference.
Are you interested?
Send a message