228 Reviews
Recommended by 98% of couples
Quality of service

4.9 out of 5 rating

Average response time

4.9 out of 5 rating

Professionalism

4.9 out of 5 rating

Value

4.9 out of 5 rating

Flexibility

4.9 out of 5 rating
97 User photos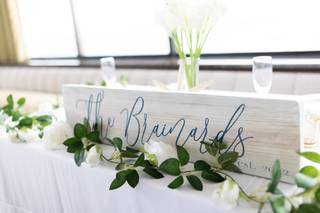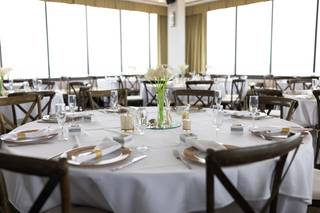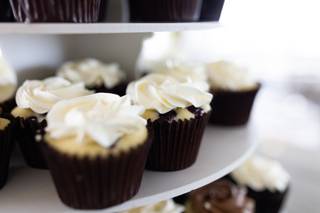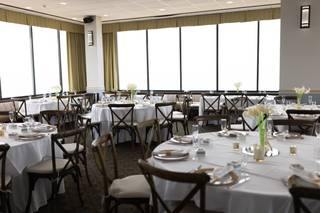 + 93

photos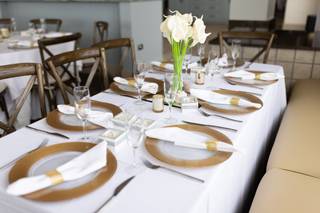 Featured

Daniella F.

Married on 06/12/2021

Salero and their entire team were amazing!

From start to finish Dawn at Salero made planning so much easier! She was always there when you had questions and always made us feel so much better after talking to her. The food was AMAZING, everything on the menu was outstanding and our guests still talk about how good it was! The venue is beautiful and had amazing views during the reception. Thank you Dawn and your amazing team! Couldn't have done this without you!

Jacquie

Getting married on 12/04/2022

Please check out the Salero if you haven't already. Run don't walk to talk to Dawn. The salero staff are amazing and the food is fantastic; people are still talking about how good the food was at our wedding. Dawn is such a laid back person that she takes away any stress you might have about a wedding. Our wedding was during the crazy nor'easter we had this October and it still ended up being awesome. I couldn't get enough of the ribs and philly egg rolls. The risotto was SO good and usually so hard for people to pull off on a large scale like that.

The space is so beautiful especially with the lighting at night. DJ Mike is the house DJ and is so awesome. He was great for us who really just wanted a mix of music, he made sure everyone was dancing all night.
We also used them for breakfast the next morning and it was soo good and relaxing!!

Once again I can not say enough nice things about Dawn and her staff. My wife and i felt like queens the whole night, we wanted for nothing...as soon as our glass emptied another was there, we were always asked how we were doing and had smiles all night.



Michele T.

Married on 09/24/2022

My Daughters Wedding 9-24-2022

Dawn is amazing! You will not regret booking your wedding here with her and Salero! The venue is beautiful, food is amazing, and you have the best person handling the details for you, Dawn! She was accommodating, very helpful and made things run smoothly. She kept up with the details through the reception, worked very hard all night to make sure we had a perfect night. Our package included the DJ as well, we loved it!

Are you interested?

Send a message

Lisa R.

Married on 09/10/2022

Fantastic!!

From start to finish this was amazing! I am mother of groom Austin Reish who married Ashley Harker on September 10 2022. The DJ , Bartender , Servers all of it outstanding!! Hats off to chef and Dawn!! Everyone is still talking about how great it all was!! Sincere thanks to all of you!

Janelle W.

Married on 08/05/2022

Better than expected

The view was incredible and the venue is classy and beautiful without many decorations. Dawn was so helpful every step of the way, the food was so yummy, and the on-site DJ (Steve) was awesome. I would definitely recommend them both. The weather provided some hiccups to the plan, but everyone pulled together to adjust the plan in a way that was stress free and still made the night magical. Thank you Salero!

Michele B.

Married on 07/31/2022

Absolutely Amazing Wedding Venue

Our wedding at Salero was absolutely perfect from start to finish. This venue far exceeded our expectations on every level. Dawn and her staff are amazingly professional in every way. Great communication, beautiful views and great options to choose from for our needs. Thank you to the superb staff - courteous, professional and warm and welcoming to our guests. We received so many compliments and the food was beyond delicious!

+ 3

photos

Renae

Married on 06/24/2022

Best Decision Ever!!

Best place for a beach wedding! Dawn is absolutely wonderful. Her husband is an amazing cook. My guests said it was one of the best weddings they have been too. Dj came with and he kept the party going!!! I felt it was very reasonably priced. I see in the near future hosting a reunion here for the whole bridal party!! My pictures are of it not fully set up but I couldn't wait haha. Enjoy and book with them. No regrets I can promise you that!

Lucas V.

Married on 06/04/2022

Our Dream Wedding

Salero made our dream wedding come true. Dawn and her team rocked during our wedding, everyone was very pleased with their tasty food, music, ambiance, servers and the best view of the ocean in Delaware. Our guest are still talking about the food and how much fun they had, thank you Dawn for everything.

+ 5

photos

Sabriya J.

Married on 05/24/2022

Perfect Day

Was raining and my beach wedding was looking like it may not happen. However, Dawn and her team made it work once the skies cleared. We set up along the walk path and it was just gorgeous! The food was amazing! DJ Bump kept the party going all night. Everyone enjoyed themselves including my new hubby and I. 10 out of 10 recommend!

Tiffany A.

Married on 05/21/2022

Easy and fun

Dawn is very straightforward and helpful. Shes laid back at meetings but a full on pro at showtime. She's been in the business a long time and knows what you need and what you don't! She went above and beyond (literally saved the day when my ride to the church fell through!); was even helpful with my crazy kids.
Yea
Food was amazing. Venue was recently renovated and looks great. Great for a small or medium wedding. (We were comfortable with 70 people). The hotel below has a nice little cafe for breakfast and smoothies for the next day :) I would only recommend maybe a checklist for nervous brides who want to make sure they've covered every base—-Dawn could do this in her sleep so I know she wouldn't let important things slide, but the type A in me is always comforted by lists!

Stephanie M.

Married on 04/29/2022

Hands down best wedding ever

Dawn and her entire staff, vendors and hotel staff could not have made the wedding I participated in any better. If I could give 6 stars, I would. The food was phenomenal. The view was epic. The whole entire experience has me wanting to relive the wedding every weekend for the rest of my life. If you're at all considering a beach wedding, you must have it at Salero! Even if you never set foot on the sand, you should still have your wedding at Salero.

Ryan

Married on 04/29/2022

Amazing experience

The Salero wedding experience was incredible! Top notch quality and professionalism with excellent food, service, and music!

Lillian L.

Married on 04/29/2022

Best wedding ever

Even though I was a guest it was one of the best weddings I have ever attended. From the venue, to the hostess Dawn, the amazing food and hors d'oeuvres to the unbelievable DJ and the professional and courteous wait staff it was a 10+. If you are thinking of using this venue for your wedding, you won't be disappointed. There was not one thing I would change about the wedding I attended. Great job and kudos to the entire staff at Solero's.

Denise

Married on 04/02/2022

Wedding Planner & Officiant

This wedding venue is absolutely first class + from beginning to end. Dawn was so great to work with! The food from appetizers to dessert was just fabulous. Our guests said best filet they ever tasted. Chef truly cares about the food he serves and it shows. Appetizer shrimp was huge and plentiful, mini crabcakes, cheesesteak egg rolls, all just so delish. Now for customer service and servers and bartenders, all so friendly. Made our reception so much fun. Tip for future brides—when Dawn says "I gotcha," she means it. Our wedding was pretty perfect! DJ Steve was awesome and easy to work with for ceremony on the beach and so much fun to dance to the music! He made the night, dance floor was packed. You can't go wrong with this venue—promise!

+ 5

photos

Christina

Married on 12/04/2021

Total Package!

If you want it all then book with Dawn at Salero! She was so helpful through the planning process. Her venue has been upgraded and the view is priceless!

Our guests can't stop raving about our wedding and especially our food! Everything was delicious and put together so well. The staff was upbeat and attentive. Our house DJ Bump (which hs included!) was very upbeat and got the crowd going with just the right mix of music.

We can't say enough good things about Dawn and her team. It's the best kept secret on the Rehoboth Boardwalk!

+ 4

photos

Joan R.

Married on 10/23/2021

Salero is Perfect

Salero provided the perfect venue for our wedding in October 2021. The staff was very friendly and did a great job. The food was spectacular! Dawn was extremely knowledgeable and helpful with planning and executing our special day. Our wedding day was perfect thanks to Dawn and her staff!

Tamara M.

Married on 10/17/2021

Amazing Venue

We had a small wedding, but Dawn and team made me feel like we were VIPs throughout the whole process. She was there to answer every question that I had and keep the process moving. Definitely someone you want in your corner. The venue is perfect if you are looking for an intimate but elegant setting.

Lisa D.

Married on 09/10/2021

Daughters wedding 9/10/21

I want to thank Dawn and her staff for doing an excellent job with Natalie's wedding reception! Natalie's wedding was beautiful and the reception was awesome. We loved Salero! You have an awesome venue and your staff was great too! Your signature drink will live on in PA!! I would highly recommend Salero to anyone wanting to get married at the beach!

+ 2

photos

Dale R.

Married on 09/03/2021

Beautiful Setting & Great Service

Dawn was excellent and made my day memorable & stress free. The food was wonderful and awesome view of the beach. Dawn was a wonderful host and the DJ kept things rolling!!

Emily M.

Married on 07/31/2021

Absolutely Perfect!

We had an amazing reception at Salero this past May. The number one compliment was the food. Absolutely perfect!! Dawn was amazing. She had everything ready for us like we asked. We were even running a little late after photos with the bridal party and Dawn still gave us a few minutes to have a sip of a drink, a bite of the delicious appetizers and still kept us on track. The staff was very professional. They let us know when our food was ready to eat and kept us on a great schedule to have time with each other and spend time with every guest. We went to a wedding recently and didn't talk to the bride or groom once. It made us appreciate Dawn and the Salero team that much more!! Don't miss out! The price is amazing for all that is included, plus the view!

Afton S.

Married on 06/18/2021

Salero - Best Beach Wedding!

Salero, on Rehoboth Beach Boardwalk, was by far the best! From the moment we walked into Salero, we knew it was the venue for us. Located on the 8th floor of the Henlopen Hotel it offers the most scenic and spectacular views of Rehoboth Beach and Boardwalk. The venue is elegant, newly updated and modernized with a cohesive flow that was perfect for our wedding. The owner, Dawn Horton is the best in the business. She met with us several times and answered questions or concerns quickly. She made the planning of the ceremony and reception easy and fun, and really tailored the day toward us. The hardest part was selecting the menu, as Dawn's husband, Chef David Horton is amazing and prepares a menu that transcends your best dining experience. The taste and presentation of the meal was of the highest quality, and guests commented on how exquisite their experience was. The day of the wedding could not have gone better, thanks to Dawns knowledge and hard work running Salero. She made time to talk with everyone, and gave us special attention to details that made the memories of the day perfect. DJ Steve rocked the house, keeping the dance floor packed, and emceeing our event with class and style. Bartender and servers kept up with the demands of guests with speed, accuracy, and courtesy. The combined efforts of the Salero team, managed by Dawn was exceptional and we would highly recommend booking your special day with them. We hope to be back to celebrate other events in the future.

Carly P.

Married on 05/22/2021

You will regret no booking your wedding here!!

This was the 2nd easiest yes I made through the wedding process (1st was saying yes to the proposal 😄). Dawn made the process so easy and this was in the midst of the pandemic. She goes above and beyond for her guests. I did not sweat a thing knowing she was helping me through it all. The view is to die for and the food is AMAZING! They made my wedding a dream come true.

Lisa M.

Married on 05/01/2021

Hidden Gem in Rehoboth- Beautiful Venue

The Salero not only has a spectacular view of the beach and sunset, the food was second to none. Due to covid, we had to reschedule and replan and Dawn was not only responsive but flexible. Her attention to detail and caring personality made the wedding one we will all remember. From the beach ceremony to the Salero's DJ Steve, we wouldn't change a thing. I'm not one to normally write reviews but this experience and Dawn, the owner was indeed incredible. I had so many compliments about the food and the atmosphere of the Salero. Look no further. This is the gem of Rehoboth!

Betty H.

Married on 04/11/2021

Extremely Perfect!!!

Dawn and her team were amazing! My daughters wedding was beautiful, the venue was beautiful

Caitlin D.

Married on 03/08/2021

August Wedding

Planning a wedding during a pandemic is hard but Dawn and her staff at Salero made it so much easier. She is so knowledgeable about all aspects of wedding planning and was helpful with even the most minute details. She answered whenever I called and calmed my nerves each time. The chef and DJ were just as accommodating making sure that all of our requests were seen and taken into account. I cannot recommend Salero enough! The food was amazing, the DJ had us dancing all night long and the view was spectacular. Dawn will work with you to make your dream wedding come true and it is worth every (reasonably priced) penny!
Are you interested?
Send a message