104 Reviews
Recommended by 94% of couples
Quality of service

4.8 out of 5 rating

Average response time

4.7 out of 5 rating

Professionalism

4.8 out of 5 rating

Value

4.6 out of 5 rating

Flexibility

4.7 out of 5 rating
18 User photos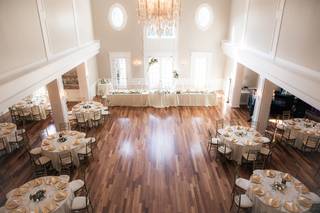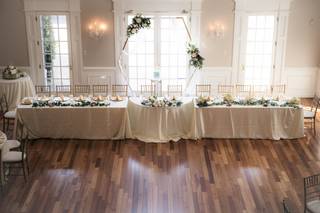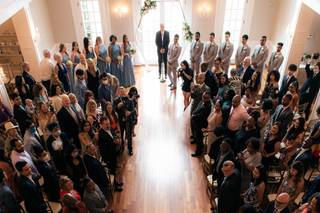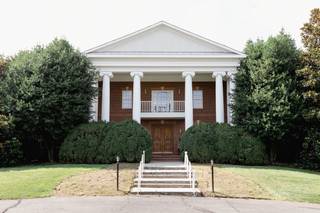 + 14

photos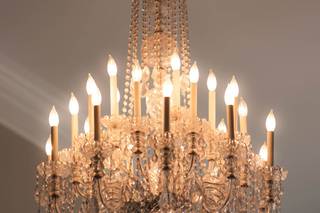 Featured

Sydney E.

Married on 07/10/2022

Fabulous venue

The communication was great and they were super helpful. We loved the wood floors and the lighting. We did an all indoor wedding - but they do inside and outside. We used their catering service also - we never ran out of food during the cocktail hour or dinner (and everyone LOVED the food). We were able to bring our own alcohol. I would absolutely recommend this place.

+ 5

photos

Rose Hill Manor's reply:

Sydney,

Thank you so much for sharing! We really appreciate it, and are so happy you had a wonderful experience with us!

Ayten

Married on 07/30/2022

Rose hill manor- great experience!

The Rose Hill Manor was so great to work with. From beginning to end, everyone was so responsive, helpful and easy to work with! I worked with Tami to get our contract up and running. She was so patient with me as I went back to the venue with several people to confirm this decision. She walked us through the contract multiple times, all with a smile on her face!
I got Tori as a wedding planner, and she was the absolute best! Even guests at the wedding were talking about how great she was! She gave me all the documents I needed to make everything nice and smooth, was super responsive to any random question I had, and suggested a bunch of great ideas. She is also so sweet and so easy to work with! I was so happy with the whole team!

The venue itself is so perfect! We only had 100 people so it was a perfect size in my opinion! Not too big, but not too small. the room itself is so beautiful with the lighting and large windows. I highly recommend having your wedding at Rose Hill!

Rose Hill Manor's reply:

Ayten,

Thank you so much for sharing! We are so glad to hear you had such a wonderful experience! Thank you for choosing Rose Hill Manor!

Yasaman N.

Married on 06/26/2022

Exceptional!

Rose Hill manor made our dreams come true.
Tori Tindall was our coordinator and i would say we were lucky to have her. Wedding day went very smooth and she made sure we were on schedule the whole time. She helped me with bustling my dress too! She was so sweet and caring.
We highly recommend!

Rose Hill Manor's reply:

Thank you so much for sharing! We are so happy to hear you had a wonderful experience! Tori is awesome!

Are you interested?

Send a message

Stephanie

Married on 10/16/2021

Wedding 10-16-22

I can't recommend this venue enough. They were so helpful in helping us plan our wedding, helping us pick a new date with covid, and everything in between. Our coordinator, Lindsay, was beyond phenomenal. She answered all my questions and made sure everything was perfect for the big day. Thank you so much!

Rose Hill Manor's reply:

Stephanie,

Thank you so much for sharing! We are so glad to hear you had such a great experience!

Sam R.

Married on 05/08/2021

Our dream wedding!

Rose Hill was the absolute perfect venue for our dream wedding on May 8, 2021. The stunning indoor space coupled with the beautiful outdoor ceremony space made it the perfect choice for us. We held our ceremony & cocktail hour on the back patio and had our reception in the grand ballroom. The staff at Gala Cuisine was incredibly professional and the food was amazing - so many of our guests said this was the best food they had ever had at a wedding. Our wedding coordinator Stephanie went above and beyond to ensure our big day went off without a hitch. It was truly the best day of our lives and the decision to host our wedding at Rose Hill is a big reason why.

I highly recommend Rose Hill for those looking for an elegant wedding venue in the northern Virginia area!

Rose Hill Manor's reply:

Sam,

Thank you so much for sharing! We really appreciate it! We are so happy to hear you had a perfect day!!

Sarah R.

Married on 05/08/2021

Absolutely a perfect wedding 5/8/21

My daughter and new son in laws wedding at Rose Hill was absolutely perfect! The venue is beyond gorgeous! So lovely even before the flowers arrived, Our wedding coordinator Stephanie handled the day so efficiently. On top of it all! Food was fabulous, portions were large and delicious. All guests commented how great it was. A spectacular evening!! Sincerely thankful for Sam & Chris's dream wedding at Rose Hill.

Rose Hill Manor's reply:

Hello! Thank you so much, we really appreciate it! We are so happy to hear you had a wonderful event with us!

Taiybah H.

Married on 11/07/2020

Perfect night!

Rose Hill Manor was a dream venue for our COVID wedding and if I had to do it all over again, without a global pandemic going on, I would still pick Rose Hill. We were working with a bit of a time crunch because we wanted to have our ceremony before the holidays since cases would spike again and despite booking the venue 6 weeks before our date, the team at Rose Hill was able to make it as easy and stress free as possible. The initial booking/contract process with Turon was great - he was very responsive to my emails/texts and even helped us with some vendor recommendations since we were so short on time. We were then introduced to our month of coordinator, Audrey, who was an absolute pleasure to work with. She is very detail oriented which was a huge help during the walk through and when it came to coming up with our day of timeline. Also, despite having never coordinated an Afghan/Pakistani wedding, she was so respectful of our cultures and made sure certain requests were incorporated into the event. I honestly wouldn't change a thing about our wedding and Audrey was the one that really helped bring our vision to life. Rose Hill is a beautiful venue and I'm still getting texts from our friends and family about how beautiful it is and what a great time they had at the wedding. It wouldn't have been possible without the great team they have working at the manors.

Rose Hill Manor's reply:

Hello! Thank you so much! We are so glad to hear you had such an amazing experience! Thank you for choosing Rose Hill Manor! :)

Joshy T.

Married on 10/18/2020

Beautiful Venue and Extremely Helpful Staff

Rose Hill was such a beautiful venue inside and out for our special day and the entire staff was extremely helpful in assisting us in accomplishing our vision!

Rose Hill Manor's reply:

Hello! Thank you so much! So happy to hear you had a wonderful experience! Thank you for choosing Rose Hill Manor!

Kaitlyn L.

Married on 05/02/2020

No words, just compliments!

Rose Hill Manor was not only visually stunning but the staff was so incredibly helpful and accommodating. Lindsay Robeson, our coordinator, was probably the very reason our very long awaited wedding went as smoothly as it did. We were so incredibly blessed by her professionalism and flexibility. My husband and I were affected by the pandemic and had to reschedule our wedding not once, not twice, but THREE times! And Rose Hill and Lindsay were nothing but phenomenal assisting us through the painful process. Our final wedding date, November 13, 2021, was cold, windy, but so beautifully amazing. We had last minute changes but everything worked out only because of Rose Hill Manor's staff. We finally had the wedding of our dreams and we cannot recommend this venue enough. Thank you, thank you!

Rose Hill Manor's reply:

Thank you so much for all your kind words! We are so glad to hear! Lindsay and our staff are all so wonderful! Thanks for sharing!

Krystin G.

Married on 03/08/2020

Wonderful venue team

We had the pleasure of coordinating a wedding with the team at Rose Hill; they were kind, detail oriented and so helpful throughout the process with our client and our team. The day-of staff were accommodating and did an excellent job!

Rose Hill Manor's reply:

Krystin,

We are so glad to hear you had a great time! Thank you so much for your feedback, we really appreciate it!

Somayyah N.

Married on 02/15/2020

Winter Wedding

We appreciated their understanding and care towards specific things we wanted. They always responded quickly and we felt we were in good hands throughout the whole planning and day of.

Rose Hill Manor's reply:

Hello! Thank you so much! So happy to hear you had a wonderful experience! Thank you for choosing Rose Hill Manor! :)

Maureen

Married on 12/07/2019

Perfect venue

Rose Hill was the perfect wedding venue for us: the staff at Gala Cuisine is fabulous. I can't say enough how impressed we were with the space, and the professionalism of everyone who works there. Our guests were so impressed with the food. I'd completely recommend this venue. Great value for great service!!

Rose Hill Manor's reply:

Hello! Thank you so much! We are so glad to hear! Thank you for choosing Rose Hill Manor to host your special day! :)

Ava

Married on 09/28/2019

Everything we wanted!

Rose Hill was perfect for our wedding! Laura walked us through every step and helped make sure we had the perfect day. Everyone we worked with was very knowledgeable and accommodating and our wedding was everything we wanted.

Dan

Married on 11/11/2018

Magical Wedding Experience, Start to Finish

We had a magical experience with Rose Hill Manor and Gala Cuisine for our wedding this past November. The folks at Rose Hill are extremely professional and know how to make life less stressful for the happy couple. From the moment we reserved Rose Hill all the way through our wedding weekend, the staff were responsive and attentive, seeing to every detail and doing their best to help us realize our vision for our wedding day. We must give a special shout-out for our astoundingly helpful coordinator Caitlin (with Iconic Events) who made sure the evening flowed smoothly and people knew where to go so that we could focus on the more fun parts of the day. Caitlin and the rest of the staff showed great flexibility and organization in managing the flow of events throughout the day, between rooms, and with indoor and outdoor moving pieces. We had hoped for an outdoor ceremony, but due to the chilly weather, we were able to make a day of decision to hold the ceremony in the small ballroom. The staff expertly flipped rooms during the cocktail hour to smoothly transition the whole space for the reception.

As far as the venue itself, Rose Hill recently remodeled with wood floors (amazing for dancing) and a new coat of paint. The facility is gorgeous. Our wedding photos turned out incredibly, both the indoor and outdoor shots. Our wedding guests have repeatedly remarked to us since the event how beautiful the venue was. We opted to go with in-house catering through Gala Cuisine for the food. I was initially hesitant about this, since I have eaten much sub-par food over the years. However, Gala Cuisine knocked it out of the park. Multiple wedding guests told me it was the best food they had ever had at a wedding reception. The staff also made sure that my bride and I ate, going so far as to follow us around with a plate of appetizers during cocktail hour and later serving us a plated dinner (the rest of the guests had a buffet).

Thanks to all the RHM staff involved who made our wedding that much extra special.

Michelle

Married on 06/09/2018

We just booked Rose Hill Manor as our venue about a month ago. We just went back to show my parents and I'm so happy they are as much in love with it as we are. The property is gorgeous and Antonia and Gustavo are so responsive and lovely. And you can't beat the price! June 2018 can't come soon enough!

Rose Hill Manor's reply:

We are looking forward to a wonderful event! Stay warm this winter and we are excited to see you soon!!

Monica

Married on 03/24/2018

Every good wedding has to have a solid foundation. If the foundation is good, everything else will fall into place. I am so glad we chose Rose Hill Manor to be our venue of choice this past March because Antonio and Gustavo are absolutely lovely to work with! From our very first meeting, I could tell that it was going to be a very good experience. I appreciated how forthcoming they were about their professional opinions regarding what works and what doesn't. Their combined years of experience clearly shows, and they know Rose Hill inside and out. Throughout the process, they kept us informed of changes and renovations they were making to the venue--which by and large didn't impact us very much, but I liked that we never got any "unpleasant surprises". Our guests still comment to this day how beautiful our venue was, and how smoothly everything flowed.

If you visit them, you may feel a bit put-off by their recommended vendors table. However, I HIGHLY suggest using those vendors, because they know the venue inside and out, and you'll have the peace of mind that that vendor knows what they're doing. Whether RHM gets kickbacks from those vendors is largely irrelevant. This is your big day--the relationship the vendors have with RHM make coordination and planning so much easier, so that you don't have to worry about a thing.

The other nice thing I'll point out is that RHM is already pretty tastefully decorated, so you don't have to spend a ton on decorations. If you can, I highly recommend wrapping tulle and Christmas/twinkle lights around the balcony railing overlooking the grand ballroom. We did, and it made the reception hall look like something out of a fairy tale!

Robbyne

Married on 10/07/2017

From the very beginning, Rose Hill Manor exceeded all my expectations. Antonio and Gustavo were amazing to work with. Highly recommend to everyone!

Rose Hill Manor's reply:

Thank you, congratulations, and all our best wishes for a lovely 2018!!

Jennifer

Married on 09/03/2017

Rose Hill Manor is the perfect wedding venue. We had a gorgeous outdoor wedding followed by cocktails, dinner and dancing. The space was ideal and the staff is top notch. Antonio and Gustavo are a delight to work with!

Rose Hill Manor's reply:

Our fabulous couple make what we do all worthwhile and keep Rose Hill smiling!

Rebekah

Married on 08/05/2017

Wedding planning is stressful enough even before having to select the perfect wedding venue. We read countless online reviews, drove all over Northern Virginia booking visits, and even cross-referenced the same online-reviews via phone interviews with the venues when we couldn't see the place in person- yes, we were THOSE people. When we finally visited Rose Hill Manor we knew it was the place for us. Rose Hill Manor not only goes out of their way to ensure that the Bride and Groom are taken care of the day of, but they also ensure to make their professional recommendations while still being respectful of your wishes for your perfect vision, they also truly and genuinely want the day to be absolutely perfect. They really thought of everything and helped us plan small details we didn't even know needed to be planned (especially great for those of you who opt to go without a wedding planner). If you're getting married you're life is complicated enough. Do yourself a favor and BOOK THIS PLACE NOW! You have so many other details to get busy planning. Seriously, book Rose Hill Manor- you will thank yourself down the road. Rose Hill Manor ended up being more like family by the time everything was said and done. They really ensured that our big day was everything was everything we ever hoped it would be and more! ---Rebekah and Chris

Rose Hill Manor's reply:

It was truly special helping you plan your special day and achieve your vision. Come visit us on your anniversary and best regards for a happy and healthy 2018!!

Kyle

Married on 07/22/2017

Antonio and Gustavo were great! They were very useful in helping us find vendors, and were very accommodating to our needs. The building and grounds were beautiful and our guests loved it there (even despite it raining). I would definitely recommend it to anyone looking for a magical wedding day!

Rose Hill Manor's reply:

We really enjoy working with you on such a special day!

Christina

Married on 07/15/2017

From the moment I walked into Rose Hill Manor of my initial tour of the venue until the moment we were cleaning up at the end of the reception, the staff at Rose Hill Manor showed themselves to be top of the class at what they do. Gustavo was extremely responsive to all calls, questions, and requests for tours of the facilities; since both sets of parents lived outside of Virginia, we had to accommodate multiple extra tours and visits. They were extremely flexible in allowing us to show up early for extra pictures, and helping us ensure that we were still on schedule. My parents also noted that they were very helpful with helping organize the other vendors and guide us through breaking down the decorations. Ultimately, they helped make my day extra special and ensured everything ran smoothly!

Rose Hill Manor's reply:

It is always a treat to host such wonderful families and help them achieve their vision for a perfect day!

Erika

Married on 06/11/2017

Beautiful place! If you are interested, we have a non- refundable deposit in a voucher. $1,000 off your rental fee!! Contact Facebook/erika.mcclimans

Meery

Married on 06/03/2017

I LOVED IT! The venue was beautiful and I fell in love the moment I saw it. I saw a lot of venues that for some reason just kept looking the same to me but even as I was pulling up to Rose Hill Manor I got a different feeling. I just felt like I could picture my finace and I getting married there and having a great time with family and friends. Aside from just the look of the venue, Gustavo answered all of my questions even before I asked them. I couldn tell that the staff at Rose Hill Manor were very attentive and I felt so comfortable with them. Both Gustavo and Antonio were quick to answer any questions and I had a moment of panic during the planning and they assured me and felt very relieved after speaking with them. I did not have a wedding planner and I had moved across the country after I booked with them. They were able to provide me with the flexibility to plan from far away. They are very knowledgable and accommodating. During the wedding they helped take care of the venue setups and even helped us line up for the wedding processional. I loved working with them and would recommend Rose Hill Manor to anyone!

Rose Hill Manor's reply:

Helping guide you to a dream wedding makes it all worth it for us at Rose Hill! Thank You

Kara

Married on 04/29/2017

My husband and I were just married at Rose Hill Manor this past weekend. The venue is absolutely beautiful, and Gustavo and Antonio are fantastic to work with. Antonio replied to emails in an extremely timely manor, and Gustavo was a joy to meet with at our site visits. I was extremely impressed to see them both at the wedding too! The ceremony and recpetion were both absolutely beautiful!!

Rose Hill Manor's reply:

It was a pleasure having you and all your wonderful guest at Rose Hill!

Rosanna

Married on 03/25/2017

Just had our wedding here this past weekend. This venue exceeded our expectations and was a wonderful venue for our wedding. Gustavo and Anthony are dependable, flexible, and a pleasure to work with. We are beyond pleased with our choice and extremely satisfied with our decision to have our wedding at Rose Hill Manor.

Rose Hill Manor's reply:

Thank you for the great words of support, and congrats again on your wedding!
Are you interested?
Send a message