468 Reviews
Recommended by 100% of couples
Quality of service

5 out of 5 rating

Average response time

5 out of 5 rating

Professionalism

5 out of 5 rating

Value

5 out of 5 rating

Flexibility

5 out of 5 rating
226 User photos
+ 222

photos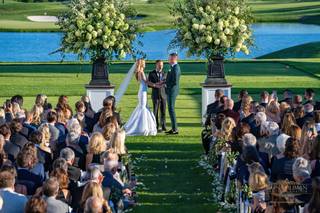 Featured

Renee

Married on 06/04/2022

The best wedding photographer ever!

Ron Soliman is absolutely the BEST. I was so lucky to be able to book him for my wedding. His work is absolutely breathtaking and he is a true professional in every since. From my initial conversation, through our engagement shoot and our wedding, you can see that he and his wife truly love their profession and it shows through their work and how they treat their clients. Ron was always super responsive to all of my inquires/questions, embraced any ideas I had for photos and added his own touches to make them better, arrived early to both of our photoshoots and happily stayed as long as was needed to ensure he got every shot. He even suggested we include our children in the engagement shoot when I mentioned them to him and took beautiful photos – both portrait and candid shots of them and us as a family, but he also made sure we had more than enough photos as a couple. The icing on the cake was when he realized a disaster was on the horizon on my wedding day, as the limo company failed to send transportation for me and the wedding party to get to our photoshoot locations. Ron and Bless worked behind the scenes to move heaven and earth to ensure our day was not ruined and ultimately volunteered to drive us in their car to the sites. Wow! He did not have to do that. But this shows how much he cares about his work and his clients. I cannot say enough good things about Ron. But honestly, his work speaks for itself. He is a true artist. If you are looking for the BEST photographer, who takes pride in his work and truly cares about his clients, then you should definitely hire Ron Soliman!

Casey W.

Married on 01/14/2023

Best there is!

Ron is the best wedding photographer there is! Not only is he so nice, but knows what he's doing! He's done countless weddings for my family and friends and absolutely kills it each time! Highly recommend!

Alexis

Married on 12/03/2022

Excellent Photographer & Overall Experience

Ron treated us like family from the moment we first contacted him. It started with engagement photos where we met Ron and formed a bond and carried over to our wedding day. It's scary to think all this planning is for just a few hours but having Ron and Bless there to capture our day gave us comfort that we'd be able to remember this day forever. They posed us in ways that made us feel natural and beautiful. Went above and beyond for us, quickly taking extended family photos without us worrying about missing our wedding by being stuck posing for photos. The connection and ease we found with Ron shows through our photos. They knew when to blend into the background and when to assert themselves to get the best photos. We look forward to continuing to work with Ron and Bless in the future!

Are you interested?

Send a message

Paroma M.

Married on 11/26/2022

The best!!

Ron and Bless are incredible- they transformed a celebration into a magical fairy tale with their work. They're family now to us. Everyone deserves to feel and look like royalty- Ron and Bless make you do :)

Jennifer K.

Married on 11/19/2022

Best photographer in the business!

If you are looking to have the best photographer for your wedding / event - look no further. Ron Soliman is hands down the most amazing person and photographer out there. My journey from start, through planning, and all the way to the end of my wedding was unbelievable. Ron truly cares about providing the absolute best experience possible for all of his clients. All of my friends and family extended multiple compliments about how wonderful Ron was throughout the wedding. Ron is so personable, friendly, caring and I will recommend him to everyone!! He's the BEST!

Myrna P.

Married on 11/04/2022

Best wedding photographer!!

Ron and his team are amazing to work with. Very professional, detailed, and on-point with everything. From the preparation, to behind the scenes candid moments, to the actual wedding, everything was captured....in more ways that you can even imagine. We just received our sneak peak photos today and can't tell how blown away we are. Ron and team blew our expectations out of the park and we are so thrilled we chose to go with them. Don't look any further - they are the best!

Racquel P.

Married on 10/22/2022

Perfect!!!

Ron has exceeded our expectations of a wedding photographer. During our engagement shoot, it started raining. More times that not, it ruins the moment; however, Ron took advantage of the moment and one of our favorite engagement photos was captured in the rain.

During our wedding day, Ron was calm, efficient, timely, professional, and just really great to work with! He also kept me calm, made all of us laugh, and made our wedding day such an enjoyable experience we will never forget. Over 150+ 'sneak peak' pictures were ready in less than 3 days and we were so speechless at what he has captured so far. We really are excited to see the rest!

I hope there's an event where we can work with Ron again. He was always available for questions whether it be through email or text, and was open to bouncing off unique ideas on certain aspects of our wedding.

So thankful Ron and Bless were available on our wedding day; HIGHLY recommend!!!!

Nikki A.

Married on 10/01/2022

The best!

Ron and Bless were absolutely fantastic!! They made our special day run smooth and on time and got every picture we asked for and more. They go above and beyond for every shot that they take and it reflects in their finished product. The pictures are gorgeous and very creative and we couldn't be happier! Highly recommend them!! Thank you for everything!

Emma T.

Married on 09/24/2022

Best Decision Ever

Where do I even begin. Ron and team were not just amazing on the day of my wedding but throughout the two years leading up to the big day. On the day of the wedding Ron helped coordinate everything and worked seamlessly with all of our other vendors. He listened to everything that I had say and accommodated all of our crazy requests. His work is truly extraordinary and I can't thank him enough for how perfect he made our day! Thank you so much Ron for all of your hard work, i can't wait to see the rest of our photos!!

Gwenn B.

Married on 09/18/2022

Awesome Photographer!

We couldn't have asked for better photographers than Ron and his team! They helped to make the day so special, capturing all of the most important moments. The photos they took really covered all of the emotions of a perfect day.

Elizabeth S.

Married on 09/17/2022

Absolutely amazing!! So happy we had Ron and his team to document our wedding!

10/10! Ron was an absolute pleasure to work with. From our very first meeting with him to even after our wedding day Ron has been incredible. He is very friendly, reliable, helpful, awesome to communicate with and of course extremely talented. We knew we chose the right photographer after our amazing engagement photoshoot in Hoboken NJ. We were very nervous since we've never done a photoshoot before but Ron and his team made us feel so comfortable and the pictures came out AMAZING! Ron and Bless are also so sweet and fun to work with. The photos they got from our wedding are breathtaking! They even sent us a sneak peak the very next morning so we can look at them before we left for our honeymoon. Seriously hire Ron Soliman for your wedding!!!!

+ 11

photos

Marissa C.

Married on 09/16/2022

Incredibly talented. One of the best decisions we made.

What can I say other than exceptional. Ron and Bless went above and beyond to make sure to capture every special moment that we will look back on and treasure forever. They were such a joy to be around and a big part of our day. Our families/guests loved them too. They truly are the dream team. I couldn't recommend them more.

Roshin T.

Married on 08/27/2022

Amazing Photography!

Ron and Bless are a fabulous amazing team! They are so friendly and so talented! Incredibly easy to work with. They are so skilled and their pictures are always a work of art! Our engagement pictures almost Seemed like paintings! I would
100% recommend them to anyone!!

Catie

Married on 08/24/2022

Best of the best!

Ron and Bless are exceptional, one of a kind! Our wedding photos actually leave me speechless! I reached out to Ron due to emergency change of plans, and I can not express how grateful I am that the stars aligned and he was able to help us! Regardless of what they do for you I can guarantee you will not be disappointed. Ron and Bless have exceeded any and all expectations. If you are contemplating hiring them, you can stop your search, you have found the best of the best!

Jenesha M.

Married on 08/14/2022

Godsend Photographers!

Suraj and I were literally hunting for photographers and nothing seemed to please us. All the photographers vendors had the similar picture concept. We wanted something more natural. We decided to take a quick break. During that time, I was browsing for some decoration ideas and I came across Ron Soliman's website. I was amazed at his talent! I absolutely fell in love with the photo of father and daughter waving good bye. We contacted him that very night, luckily that was the only weekend he had opened. Within a day, we signed contract. I am so happy that we found him because he was one of the easiest person to work with. He was so accommodating to us. Bless and him are make a great team. All my family members fell in love with them. They have such POSITIVE energy and vibe. Even there were delays, they didn't make a big fuss. They were ready for any hiccups. Thank you so much for making our weekend even more special with your talent!

Boneisha S.

Married on 08/07/2022

Amazing quality all around!!

Ron and Bless are amazing! Not only are the quality of their photos pristine but their effort to ensure that your timeline goes as planned is amazing! They make sure that you get pictures that you love and will be proud to keep for a lifetime!

+ 2

photos

Jay

Married on 07/23/2022

Best in the business

We could not have been more happier with Ron as the photographer for our wedding. He was patient, professional and delight to work with. We really do command his dedication to get it right. Our pictures are awesome!

Amanda L.

Married on 07/09/2022

AMAZING Photographer who is up to any task

We chose Ron through a friend's recommendation and he exceeded all our expectations. We live abroad and Ron was able to work with us through time zones and even did our engagement shoot prior to our move during a very busy season. He and Bless captured the day with such professionalism, and worked with all our requests. Ron met our challenges of low-light conditions, and contrasting hues, with flying colors! Everyone who has seen the photos has remarked at how talented he is and the way he captured all the moments. They worked tirelessly for over ten hours to ensure that every moment was documented. I cannot recommend Ron and Bless enough!

Kathleen L.

Married on 07/03/2022

The VERY BEST. Do yourself a favor and book him!

Ron and Bless are the best vendors we had the pleasure of working with. They are not only incredible at what they do, but they make you feel so comfortable while capturing your special moments. It was amazing- we would hug or take a selfie with a guest, and somehow they were already there to take the picture- yet they were never in the way. Ron also went ABOVE and BEYOND for us, driving up to my hometown (5 hours away) for our engagement photos. If you are on the fence for any reason, let that hesitation go. You've found your photographer and you will be so happy. He is 1000% worth it.

Courtney D.

Married on 06/25/2022

Amazing!

AMAZING!! Ron and Bless Soliman were the first vendor I contacted when I got engaged because I saw their work at other weddings and I had to have them at mine! They were so friendly, professional and easy to work with. Our pictures came out truly amazing- I look at them daily! Three weeks later and I am still getting compliments on how perfectly they came out. The shots that Bless took and ideas she had were awesome. She was so patient with all of bridal party and family and she was there every time I turned around snapping a picture and collecting a memory for us. The picture she got of me and my 4 year old nephew with a huge smile made me cry- I am not sure how she got him to smile but she did! Every time when I look in my house at the pictures from our engagement shoot and now wedding day, I will think of Ron and Bless and remember how incredible and kind they are! If you want the trust and guarantee to know that your wedding is going to be photographed perfectly, then contact Ron and Bless!

Erica Z.

Married on 06/11/2022

Favorite Vendor EVER

I am finding it difficult to articulate how amazing Ron and his team are. I will admit to having very high expectations and Ron and his team surpassed them all. We booked Ron for our wedding and he did our engagement shoot and we knew that we had the most amazing partner. He was supportive, positive, energetic, creative, responsive, friendly, thorough, and reliable. We couldn't have asked for anyone better and he was a highlight of our wedding day. The pictures came back and we are speechless, he captured our evening and personalities perfectly and I would recommend Ron and his team to literally anyone for any occasion.

Sonu G.

Married on 06/04/2022

Amazing photography couple for your wedding

I had seen Ron's work way before I even got engaged and he was on my list. He offered a deal that didn't feel scheme-y but more like all these couples who couldn't get married or hire their dream vendors due to budget/financial issues. He was very quick to communicate with us and get on the phone whenever we needed. He helped me create a wedding itinerary so I can maximize his services. When there was an incident at the wedding, him and his wife Bless were amazing at still getting all the shots, but just not in the way we imagined it. If they hadn't done that, we wouldn't have any of the important shots. They were such great cheerleaders on the big day and pretty quick about delivering photos! Thank you Ron and Bless for being amazing and part of the wedding industry!

Murillo

Married on 05/22/2022

Most Talented Photographer in the Business

We first hired Ron and Bless to photograph my sister's wedding in Manhattan in December 2019. Their work is incredible! Ron is without a doubt one of the most talented photographers in the business. Anyone that views the pictures from my sister's wedding are amazed and believe it belongs in a high-end fashion magazine. This husband and wife team is an absolute pleasure to work with. When my parents 50th Wedding Anniversary came up, as soon as we booked the church and reception, Ron was the first person I called. If he hadn't been available that day, we might have changed the date of the event just to make sure Ron could photograph it. Ron is the ideal wedding and special event photographer. He should be the first vendor you hire as soon as you get engaged.

Jen B.

Married on 05/21/2022

Ron and Bless are the best!

Ron and Bless were recommended to me by my sister-in-law and I am so thankful they were available for my special day. When I first saw their work, I immediately fell in love with their style and the quality of their work. I can't stop looking at my pictures and can't wait to see the rest. In addition to the photos being amazing, Ron and Bless are a joy to work with. They are both kind, fun and enthusiastic. They really took the time to get the perfect photos. I feel so grateful to have had them be apart of my special day and would highly recommend them for yours.

Bijal P.

Married on 05/07/2022

Photos were breathtaking!

Ron and Bless are the best photographers, hands down! They were so easy to work with, had amazing enthusiasm that made all the pictures fun, and a vision which was so unique - the photos came out stunning. The engagement shoot was a perfect way for them to learn who we were, and the wedding and reception day they were so kind and attentive. We were blown away by our same day edits and so we're our guests. We can't wait to see the final photos they deliver as I'm sure they will be unbelievable. We can't wait til our paths cross again with Ron and Bless, and would recommend them to everyone that want the best photographers for their special day!
Are you interested?
Send a message