Reviews
4.9 out of 5 rating
Quality of service

4.9 out of 5 rating

Average response time

4.9 out of 5 rating

Professionalism

4.9 out of 5 rating

Value

4.9 out of 5 rating

Flexibility

4.9 out of 5 rating
98%
Recommended by couples
112 User photos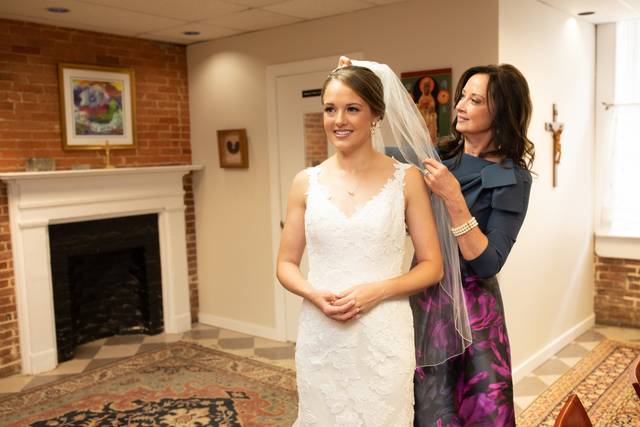 + 108

photos
Featured

Laura M.

Married on 04/29/2023

Amazing Service, Creative Photography

We had Sean for our big day, and he was incredible. He was like having a member of the family there! He was considerate of our photo wants, creative in making recommendations, and just an overall joy to have with us. Highly recommend both Roman's company and Sean!

Macy E.

Married on 04/22/2023

High Quality Photos and a Lovely Person

We booked engagement photos and wedding day photos with Katie B. Not only do we love the end results of both, we loved working with her! My husband and I both do not like being the center of attention, and Katie helped us have fun during the photo sessions. She helped us get into poses that made us look good, and she made everything feel silly, special, and low-key. The experience with Roman Grinev, generally, was very well-coordinated and low-stress with very reasonable prices. We are still having trouble picking our favorite shots!

Eric F.

Married on 11/19/2022

Great Photographer

Katie B was our photographer from this company and she was fantastic. She had a great eye for the venue and was very creative throughout our entire wedding day. She was kind and accommodating and the entire process with both her and Roman and the rest of the company was incredibly simple and supportive. I highly recommend them for future weddings.

Are you interested?

Send a message

Emily K.

Married on 08/21/2022

We loved working with Sean!

From the outset, our experience with Roman Grinev Photography was wonderful. Roman was responsive and answered all of our questions. We chose Sean and did both our engagement and wedding photos with him. He was so easy to work with - creative, fun, understood the sense of whimsy we wanted to bring to our day, willing to work with our goofy husky - and so easy to be around. The photos he captured, both portraits and candies, captured the joy and energy of the day. We can't be happier with the outcome!

+ 5

photos

Shannon M.

Married on 05/14/2022

Incredible photos that perfectly capture the best day of our lives!

Roman Grinev Photography is absolutely wonderful! Our Photographer was Parmiss and we couldn't be happier with the pictures she took. She took over 1,000 pictures and we honestly love each and every one. She has such an amazing eye and was able to capture truly special and unforgettable moments that I'm so grateful I have forever. She does fantastic portraits as well!! We highly recommend Roman Grinev Photography, especially Parmiss, for perfectly capturing our special day!!

+ 15

photos

Maryjane W.

Married on 10/30/2021

Very creative and couple focused

Thomas from Roman Grinev Photography was awesome! We completely changed our wedding due to COVID to be over a year later and to be a Halloween costume party reception, and Thomas was super creative with the photos, both posed and candid, to capture the fun and creativity of all of the costumes. He was very focused on what elements were most important to us and was very friendly and easy to work with. We highly recommend Roman Grinev Photography!

Kelsey L.

Married on 10/16/2021

Beautiful photos & appreciated flexibility

Like lots of couples, we pushed back our original wedding celebration due to COVID. We appreciated Roman's flexibility to have Parmiss cover our legal wedding in 2020, then return (with second shooter, Thomas) for our full celebration in 2021. We're thrilled with photos from both events, and appreciated how COVID-conscious Parmiss was at our family only 2020 ceremony. Parmiss is such a pleasure to work with -- she took charge and directed our friends + families for the photos we wanted to make sure to get, which took some stress off us. Parmiss's positive attitude ("you look amazing, this photo is perfect!") made us both feel at ease despite our nerves. Thomas was so laid-back and kept us laughing through a stressful day, and they worked seamlessly together to capture all the shots we wanted from a few different angles and styles. Despite a day that poured rain for the majority of the time we were doing our first look + bridal party portraits, both Parmiss and Thomas were total pros -- Parmiss even getting soaked to capture beautiful, rainy photos of us. The only downside of this company is that we didn't get any photo previews right after the wedding (which we knew going in), but they were worth the wait to get the full suite from Roman about six weeks later. Can't recommend enough.

+ 11

photos

John

Married on 07/08/2021

Very professional and easy to work with.

Our experience with Roman Grinev Photography was excellent. Roman was very responsive anytime we had questions. We used Parmiss as our photographer. She was very professional and helpful during our wedding. The photos turned out great.

Maya S.

Married on 06/27/2021

Fantastic photography, beautiful and affordable

Couldn't recommend Roman Grinev Photography highly enough! We had to change the date and venue of our wedding due to the Covid pandemic, and Roman was very understanding and great to work with throughout. We had Rob as our photographer, and the photos turned out so stunning and beautiful. Excellent and professional team. This was one of the best decisions we made for our wedding!

Sarah

Married on 06/24/2021

10 out of 10!

Napoleon from Roman Grinev Photography was incredible! He is extremely skilled with a camera. Napoleon got hundreds of amazing shots at our wedding, so many happy memories to look back on, thanks to him! He was focused, creative, and had a great sense of humor. The best man and I wanted to do a spin on the first look, dressing him up in a gown instead of me! Napoleon was so attentive and supportive of my vision and it was executed flawlessly! He was very friendly, on time, and easy to work with. I highly recommend Napoleon and Roman Grinev photography for your wedding day!

Nick V.

Married on 03/04/2021

The best of the best

My daughter was married last weekend so I have not yet seen any of the photographs. My daughter chose Thomas as her lead photographer and based on what I saw, I am confident the pictures will be beautiful. What I can tell you is that he came an hour early and scoped out the venue to get the best possible pictures. At one point, as I was trying to get my daughter's veil on, he gently came up behind me and whispered that the veil was backwards. He then took the veil, turned it, and placed it in her hair. At another point, he took the time to put on all the men's boutonnières. This to me, was above and beyond what he needed to do. Many guests said they never saw him as he snapped picture after picture. A very classy, fun-loving, and professional guy!

Katie R.

Married on 09/19/2020

Beautiful photographs, wonderful team

From the very first time I spoke with Roman, I knew I wanted to go with his company! He made everything run so smoothly, answered all of my questions about timing day of and what to expect, and in every interaction has been so prompt, understanding, and kind. My fiancé and I had our engagement shoot with Napoleon and the photos turned out amazing, we have had so many compliments. We can't wait for our wedding photos which we know we will absolutely love. Thank you Roman & Napoleon!

Lucia M.

Married on 08/22/2020

Wedding Day Pictures

Roman was amazing!!!! He was always in the background capturing moments. When pictures were requested he was on it!!!! Hire him you won't be disappointed and he has an amazing sense of humor!

Jacob M.

Married on 12/28/2019

Honestly Wonderful!

We had a GREAT time with Napoleon as our photographer on our wedding day. He set up a call with us beforehand to talk about our venues and any scheduling we wanted to talk through. The morning-of, he showed up early to scout out the venue, and I feel he did an awesome job. We've only seen a few photos back so far, but what we've seen we've loved. Highly recommend this company!

Kelley A.

Married on 11/10/2019

Super friendly and great product!

Napoleon was our photographer and he was amazing! Super friendly, prompt, communicative, and professional! He had great ideas for taking photos and was so into the job it was just so nice to see him take so much care into getting us good photos. He was great with our dogs and pushed us to get some photos with them as he was sure we'd get some good ones (we were nervous cause they're a bit crazy). He wasn't ever in the way, he snapped a lot of photos we didn't even know he was getting. And he was great about getting us to sunset photos before we forgot. I just can't say enough great things!

Jessica A.

Married on 11/09/2019

Beautiful pictures

Napoleon took beautiful engagement and day of pictures!

He was so friendly, easy to work with, and incredibly talented. Highly recommended!

Danielle

Married on 09/28/2019

Excellent experience!!

We are so happy chose Roman Grinev Photography. Thomas was our photographer and I have nothing but great things to say about him!! He did an amazing job and made everyone feel very comfortable. He went above and beyond, even helping us with things such as bustling my dress and fixing our cake. Definitely one of the best decisions we made. Thank you so much for helping make our day so perfect !

+ 2

photos

Joseph D.

Married on 09/20/2019

Great service, AMAZING photos

Roman and Thomas are great. Even with some issues with our venue and having to reschedule last minute, Roman and Thomas (our photographer) were able to work it all out with us. All the while being less expensive than many of the other options we looked into.

Thomas was the man at our wedding. He managed to capture such beautiful candid shots and even helped with all organizing and coordinating set shots. We gave him a quick overview of what the feel of our wedding should be and he managed to capture it perfectly. I cannot recommend him enough if you want to get literally hundreds of amazing photos that will make you want to print and frame each one.

After the wedding, once the edits were done, Roman sent over links for us to download and share all of our photos nice and easy. We also have the option for getting all sorts of physical prints/books/etc for reasonable prices a la carte.

Vianna

Married on 07/20/2019

Simply the best!

All other wedding vendors help to shape the way your wedding looks and feels on the day that it happens. When it comes to choosing a photographer, you're picking the person who will tell the story of your wedding visually and will help you to remember (and re-celebrate) it in the years to follow. You could choose someone who is going to make your wedding look like a stock photo gallery, or you could choose someone who is going to capture what makes your wedding special and unique to you. This what Parmiss did for us, and is why we're so happy that we chose her!

We were attracted to Roman Grinev Photography because of the photographers' work and the company's set up and pricing. We chose Parmiss because we liked her work the best, but we knew that if something had happened, we'd have another talented photographer to save the day. Lucky for us, Parmiss was there and took truly beautiful and meaningful photographs.

I strongly recommend doing an engagement shoot with Parmiss (or the RG photographer you choose). It allowed her to get to know us and vice versa, and to produce some lovely shots. I was even more impressed with her work from the wedding: Parmiss can do anything but she is especially gifted with capturing completely candid moments, from the solemn to the silly.

Parmiss was great to work with. She's clear with directions when they're needed for posed photos, but can just as easily disappear (and yet be everywhere at the same time!) when taking candids. Parmiss is also efficient and is a pro at timing, a valuable skill on a fast-paced day. She is thorough about her work and very committed to what she does. You'll be glad if you choose her!

Amy M.

Married on 07/20/2019

Amazing from start to finish!

I was initially a little surprised that Roman wanted to meet me in person to discuss my wedding photography vision. I was new to wedding planning and didn't know what to expect. Roman was incredibly professional, kind and thorough. He explained the process from start to finish and clearly answered any questions I had. He showed me portfolios from his different photographers and was VERY responsive in the weeks and months to come. Thomas was my photographer and was phenomenal. I lost my mom years ago and didn't really have someone telling me and others where to go and what to do so I was SO relieved when Thomas took charge and the initiative to tell my bridal party (10 on each side on the HOTTEST day of the summer) where to go and what to do. A ton of my guests commented on his ninja like skills to get amazing shots but also hardly be seen! Not sure how he did that. When I got my pictures back- they did not disappoint! They were fantastic. I strongly recommend Grinev Photography.

Chelsea M.

Married on 07/06/2019

Fantastic Photos, Enjoyable Experience

We just got our photos back from our July wedding and were thrilled with the results! Laura was our photographer, and not only was she an absolute pleasure to have around on the day of the wedding, she captured our day wonderfully. It was easy working with Roman from the outset, he was super responsive and we quickly felt comfortable entrusting our wedding photography to the company. Would definitely recommend Roman and Laura!

Kate

Married on 06/22/2019

Unparalleled Artistry

My friend recommended Roman Grinev Photography, and after looking at their beautiful website and portfolios, we chose Laura as our wedding photographer. We could not be happier with our wedding photos! We wanted photos that would capture what it was like to be at out wedding with lots of candid shots. Laura worked incredibly hard to capture all of the right moments without drawing undue attention to herself. Our photos show the best parts of us and our day without looking forced. Our photos don't look like any other wedding photos I have seen--they are uniquely ours and capture our unique perspectives perfectly. We could not be happier with our photos and will recommend Roman Grinev Photography to everyone we meet!

+ 5

photos

Amanda L.

Married on 06/15/2019

Beautiful photos, easy process!

We loved the way our photos turned out! Rob from Roman Grinev Photography was our photographer, and he kept the process running smoothly. Both Rob and Roman were easy to work with, the process was straightforward and didn't add extra stress to planning, and we will always cherish the photos!

Rachel

Married on 06/08/2019

Great photos, Great price!

So happy that we chose Roman Grinev photography! We worked with Sean, who was super friendly and captured all of our important moments. He somehow managed to photograph nearly all of our 150 guests at the reception, and it's been fun to share those photos with family and friends.

Roman's prices are very reasonable, which is a huge relief when planning a wedding in the DC area. Would definitely recommend!

+ 4

photos

Chelsea

Married on 05/25/2019

Highly recommend Roman Grinev Photography!

We really enjoyed working with Roman and our photographer Laura. Roman was responsive and professional. Laura was friendly, discreet, and got some amazing shots of our wedding day. Very satisfied with our experience!
Are you interested?
Send a message