68 Reviews
Recommended by 94% of couples
Quality of service

4.7 out of 5 rating

Average response time

4.7 out of 5 rating

Professionalism

4.7 out of 5 rating

Value

4.7 out of 5 rating

Flexibility

4.7 out of 5 rating
17 User photos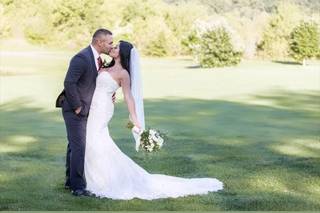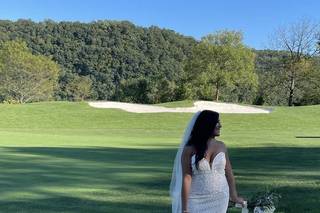 + 13

photos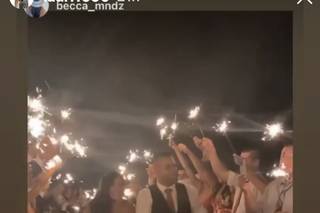 User1353909

Recently married

River view is an amazing beautiful place. I got married in June and the venue was beautifully landscaped.

Mary H.

Married on 10/16/2022

Perfection!

Lexi and her crew made sure our day was PERFECT! The venue was beautiful, food was fantastic, and everything was seamless.

Cheryl

Married on 09/24/2021

Hidden Gem

Amazing venue ..beautiful grounds….great food and service…flexibility..it really came together beyond our vision!..highly recommend
Tara the event planner goes over and beyond!

+ 10

photos

Are you interested?

Send a message

Mary B.

Married on 04/18/2020

Incredible venue!

I cannot stress enough how amazing RiverCrest Golf Club was for my wedding. I just got married on March 7, 2020 and I am still dreaming of our day. The whole team at RiverCrest was incredible. They made every dream become a reality. Their food is to die for...absolutely amazing. Our guests won't stop talking about all the appetizers and main course meals. The venue is gorgeous. It has everything and anything you need. We had a fairly big wedding and it had plenty of space, no one felt cramped. It was perfect. Thank you RiverCrest!! I will ALWAYS recommend this place

Stephanie

Married on 04/26/2019

Absolutely beautiful, amazing food, and perfect service

I loved having my wedding at Riverview Country Club. Everyone that night was so helpful and always made sure we had drinks or anything else myself or the groom needed it made me feel like royalty. They were able to answer all of my questions when ever I had any and we accommodating to any requests I had which was just wonderful. All of our guests commented on the food and how it was the best wedding food they have ever had. Also the coordinator we had was just amazing her name was Erica and she was just the best all day and night she made everything so easy going and perfect through and through.

Brittany

Married on 01/05/2019

Jan 5th 2019 wedding

Wedding was great and the venue was very flexible to the vision I had in mind and helping me to save money with ideas and substitutions

Clarissa

Married on 06/30/2017

This is your place.

Cancel your other venue appointments. Stop driving hours into the depths of Pennsylvania looking for "unique" venues. This is the place you *want* to be.

Jenna/Jackie (RVCC's TWO venue coordinators) are your dream team. Beyonce's of the North-Eastern Leigh High Valley wedding world. I couldn't have asked for a better duo. They were extremely attentive to my needs and left no question unanswered. Which is astounding to be frank, since I planned my wedding all the way from Florida and I would harass these girls about 4x a day; flooding their inboxes with emails. For me, the confirmation I had chosen the right venue came at the very end of the wedding planning, as I was dropping off my decorations the day before so that Jenna/Jackie could be begin setting up for my event (They do your dirty work for you! No need to stress over decorations. They set-up/breakdown). You have to understand I'm extremely OCD. I drew out every single table/decoration on what I had envisioned in my head so that my ideas were easily understood. I'll never forget the moment I handed the girls my blueprints and as I started to walk away to begin setting up the ceremonial decorations (I chose to do this on my own because the fake flowers needed to be positioned in a certain way), they immediately began to work. By the time came back inside, their noses were pressed against my blueprints and without skipping a beat, I could see my visions slowly becoming a reality. The day-of was truly amazing. The girls went above and beyond to transform the venue into something out of a whimsical fairy-tale. Even little decorations that I had thrown into a box, they somehow managed to find a home for them.

I cannot speak more highly of this venue. The grounds alone are incredible, INCREDIBLE. Who knew something so unique and beautiful could be hidden in the crevasses of Easton, PA? Simply stunning.

-Clarissa Weigle. Feel free to contact me! Srly. bullock.clarissa@gmail.com

Riverview Country Club's reply:

Thank you so much Clarissa! It was a pleasure working with you and we wish you a lifetime of happiness!

Elizabeth

Married on 05/06/2017

The event coordinators here are amazing and so helpful. They set up everything just the way we wanted and made our special day stress free. We had a brunch reception and the food was delicious. Overall, it was fabulous!

Riverview Country Club's reply:

Thank you Elizabeth, we wish you many years of happiness!


Georgia

Married on 12/31/2016

We just got married at Riverview on 12/31/2016. We got married indoors and had the reception immediately following. The entire thing flowed perfectly and there was plenty of room. Throughout the entire process Jacqueline was amazing. We also worked with Jenna a bit and she was very helpful while Jacqueline was away. We LOVED every single thing about the venue - the amazing views, location, amazing room, and how they went above and beyond to help us make our vision a reality. Jacqueline accommodated our every need and was extremely helpful. We had so much fun at the tasting and our guests raved about the food at our reception. I would 100% get married here again!

Joanna

Married on 11/05/2016

We just had our wedding this past Saturday, 11/5/16 - if you are considering booking Riverview - DO IT! We loved our wedding , from the breathtaking views surrounding the venue and the beautiful, unique ambiance inside - it was our dream wedding, and at a price we could afford! I lost count on how many guests came up to us and said it was the best wedding meal they've ever had and we also received countless compliments on how beautiful everything was. I'd also like to mention as two brides - we had no issues - this venue is very LGBT friendly. We worked with both Jenna and Jacqueline- closer to the day we worked more with Jacqueline. They were both very responsive the whole time. We booked 18 months in advance and any email I sent was answered with in 24 hours most times much quicker than that. We did a lot of DIY projects and Jacqueline and the staff executed everything perfectly ! Thank you so much Riverview, for a perfect day!

Jackie

Married on 09/23/2016

You will not be disappointed booking your wedding at Riverview. The venue is beautiful andJacquelyn and Jenna were instrumental in making our daughter's wedding everything she has dreamt of all her life. We got nothing but praise from our guests starting with the breathtaking views to the food. No rubber chicken at this reception! I highly recommend Riverview for your wedding and reception. You will not be disappointed!

Kate

Married on 06/26/2016

Thank you to everyone at Riverview for making our wedding day a fairy-tale!

Amber-Rose

Married on 05/13/2016

5 stars across the board! Riverview speaks for itself, we barely had to do a thing! Jenna was more than willing to work with us and gave us a wedding even better than we ever dreamed! Our wedding has been called classy, beautiful, stunning, gorgeous, etc. and a lot has to do with the venue! Our guests only had compliments when it came to the food as well. I couldn't help but give Jenna a big hug when it was all over.

Kaitlin

Married on 04/23/2016

WOW! Just sums up everyone's opinion of the night. Our guests just loved the venue and the beauty of it. We loved Riverview for many reasons, but one of our favorite aspects of the venue was the view. The view of the Lehigh Valley can be seen almost a full 360 degrees from the inside of the building. The landscaping and the course are very well kept. Being golfers, we were looking for that. My husband is an architect and he absolutely loved the design of the venue as I was already sold just by looking at pictures! His fine eye for venue detail was the main reason that we didn't go with the other venues that we toured. We instantly said that this venue was for us!
We also loved the food. The food isn't your standard mini hotdogs and spinach puff. Every part of the menu that we had to pick from were so unique and gourmet. All from the appetizers to the main course.. everything was delicious. It is nice hearing weeks later from your guests that "The food was so good" As a couple, we wanted the people to enjoy their dinner/apps and that they did!
Lastly, being from Delaware, I needed to communicate via email with all of my questions. There were times that I felt that I was bothering them, but the girls were so patient and understanding and flexible. Not only were they great with responding to email, but their flexibility really helped ease the nerves of the bride and groom! Thank you so much for a day to remember. We will never forget how smooth you made this night go!

Sarah

Married on 03/05/2016

We had our wedding here last weekend and it was absolutely incredible! From the moment we started working with Jenna and Jacquelyn we knew Riverview was it! The venue itself is breathtaking and the girls are such a pleasure to work with! We received countless compliments from our guests about Riverview, how beautiful it was and how great the food was! Overall an amazing venue!

Nadine

Married on 01/03/2016

Everything about our wedding at Riverview was perfect! Jacquelyn was so helpful throughout all of the planning and made sure we had everything we wanted. The venue is absolutely beautiful and suited our style very well. The food was amazing and many guests told us that it was the best wedding food they had ever had! It is reasonably priced for such a great venue and food options. I would definitely recommend this venue for any occasion!

My husband and I were married here this past Saturday. The venue itself is so beautiful and unique. From the fireplace, to the ceiling to floor glass windows, to the beautiful walkway that leads to a gazebo. Not only is Riverview beautiful, it is a great value. I consider myself a budget bride and was able to get small appetizers, a buffet dinner (there is also plated service and station style for a little more money), a huge dessert display, and standard open bar on our somewhat modest budget for 80 guests. Riverview by far had the best prices for this area. I'm still shocked how much we got for what we paid. Throughout the whole planning process, Jenna and Jacquelyn were extremely responsive. I emailed them quite a lot, and always got a fast and thorough response. We dropped off all our decor the night before, one of the event coordinators came on her day off to be there so we could do this. The day of the reception we came and almost everything had been done for us. When the night is over, their staff boxes everything up for you-- all you have to do is bring it out to your car. I cannot recommend this place enough. Extremely capable event coordinators, beautiful venue, great food, amazing price.

Amy

Married on 11/15/2015

The venue is gorgeous inside and out. The staff was attentive to the needs of my bridal party, myself, and every single guest. Jenna and Jackie were helpful from the moment I first met them to see the place until I walked down the aisle. The food quality and quantity was excellent. The price for what I received was beyond reasonable.

Breanne

Married on 08/01/2015

Our reception for our wedding on August 1, 2015 was at Riverview Country Club. The venue is gorgeous, we got so many compliments from guests on how beautiful the room and grounds were and also on how good the food was. We had a gorgeous day for our wedding so guests were able to mingle on the outside deck throughout the night. We worked with Jenna when planning our wedding. Jenna was responsive to emails and met with us to go over the details and timeline of the reception. She put together notes on what we discussed and verified them with us. It was a very easy planning process. On the actual wedding day, Jenna was not there, the other wedding planner was. That was not a problem for us (they are both wonderful and work well together), however there were a few minor miscommunications (i.e. we discussed keeping the bar open for dinner and we initially were told it was closing). We were also not told ahead of time that we had to take all our decorations and cake at the end of the night, which caused some chaos finding enough people to carry everything back to the hotel. Besides those two minor things, our wedding reception was perfect. We highly recommend Riverview, it is one of the most beautiful venues in the Lehigh Valley!

Amy

Married on 07/04/2015

There is nothing but wonderful things to say about Riverview, their staff, and Jackie and Jenna. They were so accommodating to all my questions, wants, and thoughts. Our wedding day was absolutely perfect due to the fact that there was nothing that I had to deal with, it was all taken care of. If you want an easy to work with venue, Riverview is it!

Riverview Country Club's reply:

Thank you for taking the time to write a review and for the kind words, we will pass it on to the rest of our staff. We wish you and Matt a lifetime of happiness!

Alexandra

Married on 05/31/2015

I could not have asked for a better wedding venue. Riverview Country Club is located in the most beautiful area, surrounded by mountains and beautiful flowers, and even though it rained a bit before my ceremony, every single wedding picture came out gorgeous. Everyone I worked with at Riverview was incredibly helpful and flexible, and absolutely made my wedding day so special. I loved every moment of my wedding day, and a big thank you to everyone at Riverview for making the day as smooth as possible. I would definitely recommend Riverview Country Club to anyone wanting to get married in a scenic, elegant, and modern wedding facility.

Jenna and Jacqueline were absolutely amazing to work with. They were so helpful and answered all of my e-mails promptly. The venue itself is absolutely BEAUTIFUL, and the food was delicious. Riverview Country Club is THE perfect place for a wedding ceremony and reception!

I cannot say enough wonderful things about Riverview. We had our reception there and it was absolutely perfect. My husband and I planned everything ourselves and went through Jenna as the contact person. She was wonderful..answering every question right away and helping us with organizing every part of the reception. I had a lot of DIY decorations including centerpieces and a candy bar for favors....Riverview was amazing to work with in setting everything up exactly how I had asked. Everything looked amazing. The venue itself is gorgeous it doesn't even need much decorating because it speaks for itself including the view of the golf course and mountains.

The food was great....All of our guests said how good the food was from appetizers to entrees. Myself and the groom didn't really get a chance to eat our entrees but Riverview had it packed for us to take with after the reception which was awesome! I have nothing bad to say about Riverview. Everything was great throughout our whole planning process and during the reception. I would highly recommend taking a look for your reception or any event!

Riverview Country Club's reply:

Thank you so much for the great review, we appreciate the feedback. Riverview wishes you both a lifetime of happiness! Please feel free to send us some pictures once you receive them from your photographer.

Amanda

Married on 08/02/2014

I cannot say more about the people at Riverview and how beautiful everything was. We worked mainly with Jackie there and got along VERY well with her. They were extremely accommodating with our requests, helped us with every aspect of our reception, and even help put together favors and set them up for us! We received tons of compliments on the food, how much fun people had, and the setting is beyond compare for sunsets and pictures and everything. We had a 140 people and we all fit perfectly in the villa and had a pretty big dance floor! I would not change a single thing about my wedding reception there!

Jaime

Married on 04/26/2014

Beautiful place, great food, friendly staff. Great people to work with.
Are you interested?
Send a message