18 Reviews
Recommended by 100% of couples
Quality of service

5 out of 5 rating

Average response time

5 out of 5 rating

Professionalism

5 out of 5 rating

Value

5 out of 5 rating

Flexibility

5 out of 5 rating
Awards
6 User photos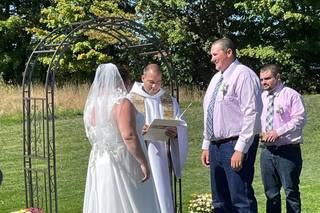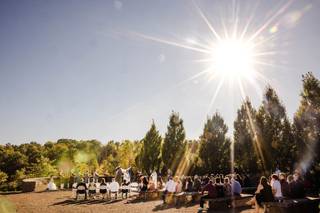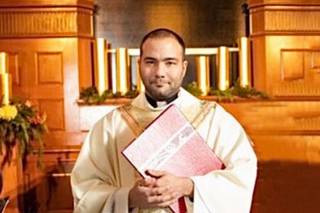 + 2

photos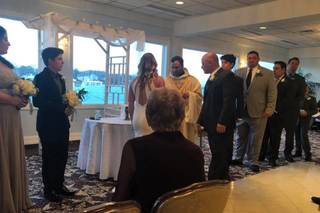 Caroline N.

Married on 10/01/2022

Highly Recommend, Best Officiant!!

It couldn't have been any more perfect. He was so calm and at ease which definitely helped us. He timed it perfectly with moving around to the front of us and made it seem so natural. Many guests complimented as well and said they haven't been to a wedding ceremony like that before and appreciated all the love that was shown. Highly recommend!

Rev. Father William A. Mentz's reply:

Caroline-
Such kind words. Thank you. What beautiful wedding against such a beautiful backdrop of wonderful people! Your friends and family were so kind and you are so blessed to have such wonderful support in your lives! I pray that you both experience a lifetime of happiness and blessings!

Melanie

Married on 09/30/2022

Absolutely Amazing!!

Father Mentz made my special day extremely special. He helped me how to incorporate my deceased parent into the wedding ceremony. That was something incredibly important to me. Father Mentz understood that! He responded quickly and answered my many questions in a timely manner. You won't go wrong if you choose Father Mentz. He helped my day be absolutely perfect!

Rev. Father William A. Mentz's reply:

When we celebrate important milestones in our lives, it is important to acknowledge the emotions of loss that sometimes accompany them. I thought that you and your partner did a wonderful job including remembrances of your deceased loved ones in the ceremony as well as the placement of your father's photo in the empty chair nearest your mom. It was truly a blessing to be a part of your special fay!

Jenna H.

Married on 09/24/2022

Fantastic - Father Mentz is the best!

Father Mentz was fantastic. He was always responsive to us and so kind. He performed a beautiful ceremony that everyone was talking about throughout the night. We wanted a religious ceremony outside of the church, especially because my husband has been married before. What a fantastic human being - I highly recommend!

Rev. Father William A. Mentz's reply:

Thank you for your kind words. It was a pleasure officiating your special day! Many blsssings to you as you begin your married life together!

Are you interested?

Send a message

Holly

Married on 09/24/2022

Excellent service

Very professional. Kept in touch before the wedding

Rev. Father William A. Mentz's reply:

What a blessing it was to be with you all for your special day! See you in December!! Many blessings on you both!

Amanda B.

Married on 09/17/2022

Wedding Ceremony

Father Bill was amazing! Our entire family and wedding parties loved him. We were able to have a traditional catholic ceremony off site which was beautiful!

Rev. Father William A. Mentz's reply:

Spending time with the both of you to plan your ceremony was just enough tine to realize that your union was a match made in heaven. It was my greatest joy to witness it unfold. Blessings to you both!

Jennifer B.

Married on 09/02/2022

Simply Wonderful

Working with Father Mertz was so great. Not only did he make the planning process easy he was also very kind and welcoming. He was always available when needed and all together a wonderful person!

Rev. Father William A. Mentz's reply:

Celebrating your union to Justin was such a wonderful experience. The staff at Woodstone, your families and friends were so warm and welcoming, that I couldn't help but feeling like I had known your both for many years. I pray that you both experiende nothing but happiness for the rest of your lives. Reach out if ever you need anything! Blessings!!

Katherine

Married on 07/02/2022

Beautiful Ceremony

Father William did a fantastic job. We had the luxury of going to visit his church in Scranton. We genuinely enjoyed how he did things and many of the people who were invited to the wedding raves about him. I recommend to anyone who wants a priest who enjoys bringing Christ or love into a ceremony. 10/10 Price was perfect as well!

Rev. Father William A. Mentz's reply:

Katherine- thank you so much for your kind words. Your wedding will be one that I remember for years to come. Thank you both for taking the time to travel to Scranton and to experience our parish community and share with me a little about you both. It made personalizing your ceremony effortless. Many blessings both now and in the years ahead!

Fr Bill

Tess C.

Married on 10/28/2021

Great experience

Father bill officiated our wedding on 8/28/21 and we could not have been happier with our decision to hire him. We new as soon as we had our initial zoom meeting with him that we would be choosing him. He had such a friendly and kind demeanor, and was super easy to talk to. We really appreciated his flexibility in accommodating our wishes in how we wanted our ceremony to go. He listened to our requests and gave us some of his suggestions, and the outcome was our dream wedding ceremony! He came to our rehearsal too which was very helpful. We got lots of compliments on his progressive style in officiating our wedding. We would absolutely 10/10 recommend him!

Rev. Father William A. Mentz's reply:

Tess- Thank you for your kind words. It was such a blessing to celebrate your special day with you both and your families!

Danica

Married on 10/17/2021

Very friendly , great communication & easy to work with!

William did an outstanding job with the service for our wedding ceremony. He was easy to work with and went out of her way to ensure we got exactly what we wanted. I would highly recommend his services!

Regina B.

Married on 09/19/2021

Father Bill is the best.

I don't think my husband and I can thank Father Bill enough for all of his guidance and help with planning our wedding ceremony. Our ceremony was absolutely beautiful. I cannot begin to tell you how many friends and family members complimented us on how magical and meaningful our ceremony was; everyone really felt the love from our vows, the readings and Father Bill's beautiful prayers. Father Bill is super accommodating and was quick to respond with every question I had! He also made my husband and I feel at ease when we were nervous and I cannot believe how well we did with his help 🤗 Everything was perfect, it was the most perfect day! Thank you Father Bill!

Victoria

Married on 09/18/2021

Father Bill Was a Godsent

Father Bill was a dream to work with. He was so organized and helped us put together the ceremony of our dreams. He was so personal and even spoke with my guests before the ceremony. My guests of all faiths couldn't stop raving about what a kind and down to earth priest he is. Would recommend highly!!

Rev. Father William A. Mentz's reply:

Victoria- Thank you so much for your kind words. Having been able to officiate at your ceremony and to spend time with your family and friends was a joy. God bless you both!

Anna A.

Married on 12/28/2020

The Most Memorable Ceremony

Father Bill is such an amazing person to work. He is so sweet and was really helpful during our wedding rehearsal. When we first booked him, he gave us so many options for a custom wedding ceremony. We chose to do a combination of handfasting and traditional wedding vows. He helped make the ceremony feel very special and we absolutely recommend him.

Rev. Father William A. Mentz's reply:

Anna and David- thank you so much for the opportunity to bless your marriage. Many blessings upon you both as you begin this new chapter of your life together!

Genevieve O.

Married on 12/28/2019

Truly Blessed ❤️

It's hard to describe such an important moment in my life...to describe such a feeling of happiness, gratefulness and being blessed for our wedding. All thanks to Father Mentz. Father Bill as you will soon learn! Cool dude. Yep, cool. Super kind, and super nice. And you can see and feel how devoted and loving he is with his devotion to God. I'm not sure if I am doing a good job in writing this review because I still find it hard to put in words what I felt while sitting in our ceremony and having Father Bill marry us. He speaks beautifully. He makes people feel comfortable and not "dread" being in mass (as so many people unfortunately do feel that way sadly). He has a way of speaking that you want to listen to every word he says...and you feel touched by God. Please contact him. You will be happy to do so. Whether he is for your wedding ceremony, like we had, or if you just want an ear or to speak to someone about your religious or spiritual journey. Father Bill is amazing. Simply put. Truly a wonderful priest ❤️

Ronald P.

Married on 11/30/2019

The best!

From the first time we spoke with Father Bill we knew he was perfect for our wedding. I come from an Italian Roman Catholic up bringing and my mother still goes to mass almost every day.

While I loved my upbringing Melanie and I both agree some of the views are out dated. After speaking to Father Bill his views and thoughts were so much in line with ours – all while keeping with traditional Catholic mass and overarching values.

Every person I spoke to raved about how much they enjoyed his service and just speaking to him at the cocktail hour. Our friends who live in the Scranton area were very much interested in the joining the church. He blended the perfect amount of tradition and humor into his mass. Take this for what it's worth, but my mother was even comfortable skipping mass the Sunday after the wedding. She loved him and so did we. It was very refreshing and Father Bill is just the best person.


Rev. Father William A. Mentz's reply:

God bless you both! What a great witness to the strength and power of God's love! It was my pleasure and priviledge to celebrate Mass with you and your families. Their great example of faith-in-action is their greatest testemony of the support that they will be able to give to you in your married life together.

Kathleen

Married on 10/12/2019

Wonderful!

Father Mentz was wonderful !
A beautiful wedding, perfect, blessed!

Rev. Father William A. Mentz's reply:

Kathleen, thank you for your kind words. What a spectacular day, in such a memorable place. This will be forever a fond memory for me.

Yolanda P.

Married on 09/21/2019

Denos & Yolanda's Wedding

It was a Magical evening. I could not help think how truly blessed I am.
I think Fr. William felt the magic and directed the band beautifully.

Extremely flexible, professional and would recommend to all.

Rev. Father William A. Mentz's reply:

Yolanda and Denos,
Thank you so much for your kind words. It was such a joy to take part in your special day. Your friends and family were such a joy to be with. God bless!

Ann C.

Married on 09/15/2019

Father Bill

Father Bill officiated at the renewal of our 40 year wedding vows in September. He was both professional and personable and we felt very blessed to have him as part of our amazing day. He is a kind and gentle soul who made our anniversary extra special.

Rev. Father William A. Mentz's reply:

Thank you for your kind words. May you and Jack receive countless blessings in your married life together!

Brittany

Married on 06/29/2019

Seriously Wonderful

We booked Reverend Mentz for our wedding in June and couldn't have been happier with our choice. Not only is he an incredibly genuine, down to earth and kind person, but he was also flexible and accommodating from the first time we spoke until the end of our wedding night, meeting with us on several occasions to pin down the exact type of ceremony we wanted, as well as, working with us to arrange a private vow exchange at our first look. Throughout the entire process he was very responsive, and handled everything in a professional and timely manner. We never had a single worry or doubt hiring Reverend Mentz to officiate our wedding. Our ceremony was beautiful and Reverend Mentz was so well spoken. After the wedding, we received SO many compliments on our ceremony, specifically Reverend Mentz. Our guests loved the way he conducted the ceremony, his manner of speaking, and his overall personality. I would highly highly without hesitation recommend Reverend Mentz for your ceremony.

Rev. Father William A. Mentz's reply:

Thank you, Brittany. It was a joy to celebrate your special day with you, Josh, and your beautiful families.
Are you interested?
Send a message