Reviews
5.0 out of 5 rating
Quality of service

5 out of 5 rating

Average response time

5 out of 5 rating

Professionalism

5 out of 5 rating

Value

5 out of 5 rating

Flexibility

5 out of 5 rating
100%
Recommended by couples
235 User photos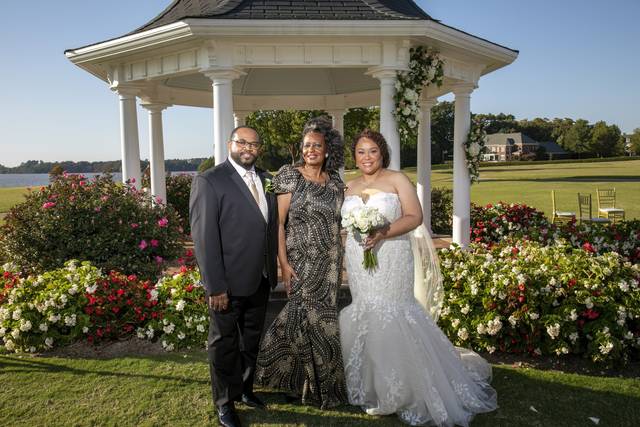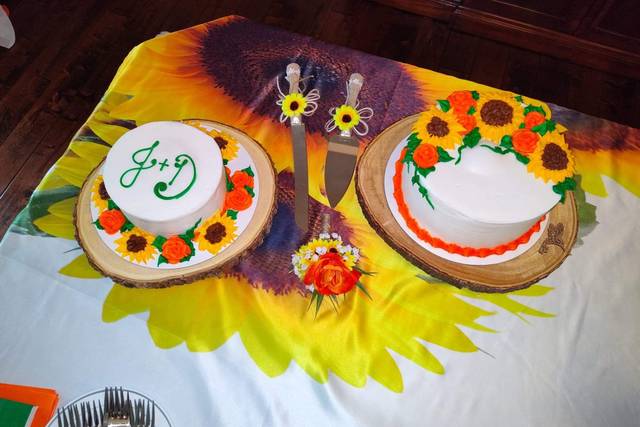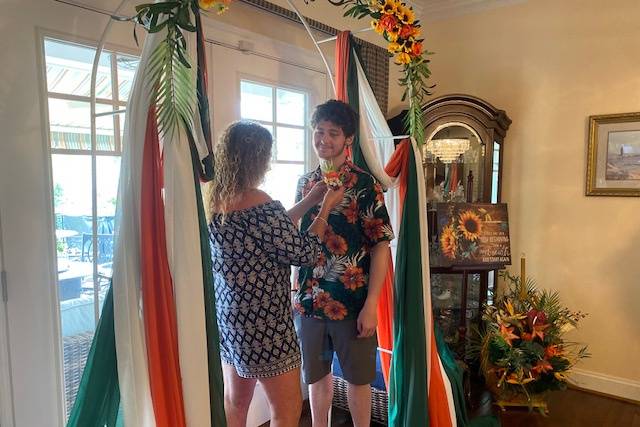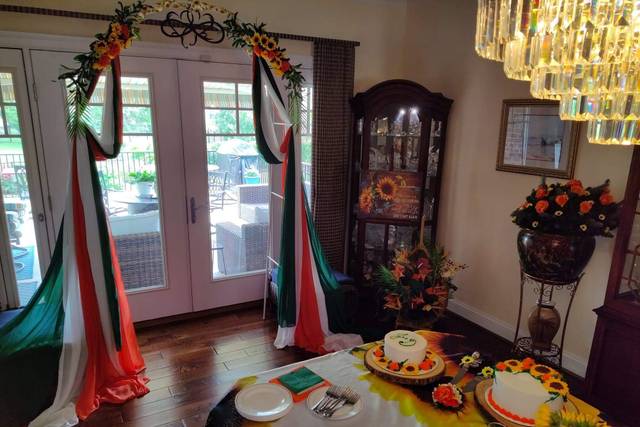 + 231

photos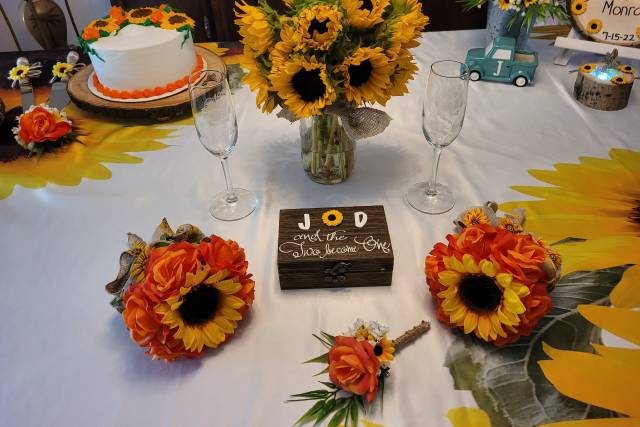 Kenzie

Getting married on 09/07/2024

I had an elopement and only 10 people were there. My family dreaded the thought of sitting through a boring officiant. Rev. Cory Newell WOWed everyone with how entertaining and fun he was. My family and I enjoyed every word he had crafted into our ceremony. He incorporated Disney quotes which were very well put and made everyone laugh. I would suggest him to anyone, young or old. He made me feel he had known us for many years. He was worth every penny.

Meredith

Married on 09/29/2023

Cory did an amazing job! He listened to us as a couple and made our ceremony unique and personal. Our friends and family all commented on how much they loved Cory and how great the ceremony was. We feel lucky that Cory was a part of our special day.

Erik S.

Married on 05/01/2023

Paid for a sign and go, received much more!!

I searched online everywhere for high rated officiants to do a quick sign and go for legalize the marriage so we could do a ceremony when the time was right for us. Found Cory and was happy to schedule with him as the cheapest available for such short notice. Met with him as arranged at a convenient local location, and surprisingly he held an entire brief service with us completely unexpectedly. Was extremely kind and friendly with both my new wife and I and went above and beyond to make a simple signature of legal paperwork a memorable, heartwarming ceremony and offered to take pictures of the new couple in front of the water. Absolutely deserves the 5 stars and beyond, if you see this Mr Newell, thank you so much

Are you interested?

Send a message

Trinity D.

Married on 01/06/2023

Very helpful and patient!

This was all planned out very last minute, as in the week of. Cory was so sweet and very helpful before he passed me on to Reverend Charles. He was very patient with my ADHD brains questions (questions drawn out and confusing about times and locations). Reverend Charles was very patient and kind when it came to trying to get the license signed. We had some (a lot of) car troubles. My parents couldn't find a car to rent so we had to take an Uber (an Uber to my own wedding lol, that still cracks me up). So instead of the wedding being at 4:00pm we had it at 5ish. I had called earlier to tell him that it would be around 5:30 instead of 4:30 and he said that was fine. Well we had hit traffic, I should say that a friend was able to take us to the signing. We had actually gotten there at 6:14 instead because of traffic, but he was so patient with us and our bad luck at transportation. We were able to get the license signed and have a great night with friends and family! You guys are more patient than humanly possible and I thank you for that!

Lydia B.

Married on 11/26/2022

Absolutely amazing

We had the best experience working with Rev. Charles. He got to know our love story and incorporated the details in his readings during our ceremony. The ceremony brought everyone to tears! He is so friendly and easy to work with. I would give him more than 5 stars if I could, I 100% recommend working with him.

Jayme

Married on 11/19/2022

He was so great! Made things very smooth

Craig Williams is amazing, the whole team is great! Thanks for being able to be apart of my special day

Sydney B.

Married on 11/12/2022

Reverend William Craig was the SWEETEST man!!

Reverend William Craig was seriously the most sweet man!! He made sure to make our ceremony short and sweet, but still personal. We got paired with a great officiant!

Savanah

Married on 10/22/2022

Amazing experience with Cory!

Cory made us feel very special on our wedding day. He made sure to keep in touch, and verified all updates on time/location with me and my spouse. He is very organized and arrived to the wedding location right on time. Would definitely recommend to anyone looking to make their big day special!

Brandon

Married on 10/22/2022

Thank you, Chaplain Will

We thoroughly enjoyed having Chaplain Will preside over our ceremony. He took the time prior to the wedding to get to know us and out back story and made sure to include little bits of that in our service. He cracked jokes to lighten the mood and was an overall calming presence to a stressful day. I'd highly recommend him to anyone.

Tonya S.

Married on 10/15/2022

Just Perfect!

Thank you Dr. Watson for your wise counsel and our beautiful ceremony! We loved how you personalized your message and spoke directly spoke to us and our families. I am so very appreciative of the bond that we formed. Our ceremony was absolutely perfect!

Amanda E.

Married on 10/08/2022

Rev. Cory & Chaplain Will Made for the Perfect Wedding Experience!

Reverend Cory & Chaplain Will were amazing to work with in preparation for our October 2022 wedding. Their dashboard was easy to work with and communicate with the team. Chaplain Will was very kind and a pleasure to work with. He created a unique, heartfelt ceremony specific to my husband and I; he also coordinated very well with our day-of coordinator which helped the day go perfectly.

Chelsea B.

Married on 09/24/2022

Amazing work wouldn't pick anybody else!

I got married September 24 and Rev. Charles Daniel did our ceremony. From the moment I found the site it was 100% stress free! Everything is super simple to do. They basically take care of any and everything you need. He even typed up and printed out my vows for me. His energy was amazing at the ceremony. My family absolutely loved him. He had my whole family ready to use him for their weddings. I can't thank him enough for the help and joy he showed everybody.

Salina H.

Married on 09/17/2022

Small wedding

Rev. Newell was great to work with and really captured our requests and the feeling of our relationship. I recommend him for your ceremony.

Sonia S.

Married on 09/10/2022

Above and beyond

First of all I was suppose to have Cory but something happened and he quickly set me up with his associate Reverend Watson. She was amazing. She did the interview over the phone and together we came up with the perfect ceremony. She called a few times before the wedding to make sure everything was good. Then the night before I got a quick text asking me if I had questions and if everything was good. The day off she was amazing and it was a beautiful wedding. She emailed me her words which were so beautiful I wanted to keep them close. I would recommend her to anyone.

Heather

Married on 09/10/2022

Our magical wedding wishes came true!

Pastor Will was wonderful! He did everything perfect and our day was amazing! Thank you again for everything! All the best and blessings!
Heather Mohr

Shawn M.

Married on 09/10/2022

Great Experience

Chaplain Will was prompt, courteous and infused the perfect blend of humor and godliness we sought for our wedding

Ricardo T.

Married on 08/20/2022

Professional with flair

Pastor Cory was highly professional, easy to contact, and a delight to hear give a speech. Many of my guests remarked on his humor, wit, and timing.

Jennifer G.

Married on 07/23/2022

Pastor Corey is is very professional and easy to work with he did an amazing job

Pastor Corey Newell was wonderful and very professional as well.He is very good at what he does if you choose him for your wedding you won't be disappointed.

Danice M.

Married on 07/15/2022

Officiated my wedding

Cory did an amazing job. He Was very uplifting and outgoing and outgoing. He included everybody in the ceremony since it was just a small family event. He even took pictures afterwards. It was like we had the efficient and the photographer all-in-one.

+ 5

photos

Michelle E.

Married on 07/02/2022

It was a Beautiful experience

Reverend Corey was the Best. He performed a Beautiful wedding ceremony for us. He was professional, he arrived on time & he was very good at communicating with me. Each time I reached out, he got back to me in a timely manner. Thanks so much again for making our Special day 1 to remember.

Young C.

Married on 06/26/2022

Great pastor!

He came in early and was very professional. Love the personalized story and we do a interview before the wedding. He went into details about how we met. It was a great experience and we loved him as our pastor. Would recommend

Crystal

Married on 06/25/2022

Don't look any further

Everyone loved the energy that Rev Cory brought to our ceremony. He is kind, funny, and God filled. I'm so happy we chose him. What a blessing we will never forget.

Elizabeth

Married on 06/18/2022

Great service

We had Chuck and he was full of personality. He was great !!

Cody B.

Married on 06/11/2022

#nomoredatinaBateman

My wife and I were able to book Cory through "The Knot", and we also witness him marry our best friends. Cory is awesome! From keeping everyone engaged to making it romantic for us as well. I would highly recommend him for anyone looking for someone that can mesh with you regardless of what you are looking for!

Rebecca R.

Married on 06/11/2022

Great wedding experience

Great overall experience! He was very responsive to any questions or concerns we had. He did a thorough zoom meeting with us, the rehearsal, and the actual ceremony. The ceremony was what we wanted; lighthearted but still important. Everyone is still talking about how much they enjoyed the actual ceremony party of our wedding and how great our pastor was. Thank you so much for making this such a great experience!
Are you interested?
Send a message