29 Reviews
Recommended by 100% of couples
Quality of service

5 out of 5 rating

Average response time

5 out of 5 rating

Professionalism

5 out of 5 rating

Value

5 out of 5 rating

Flexibility

5 out of 5 rating
Awards
18 User photos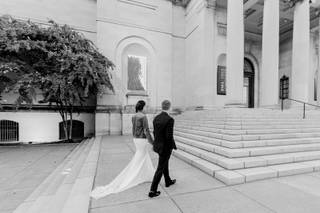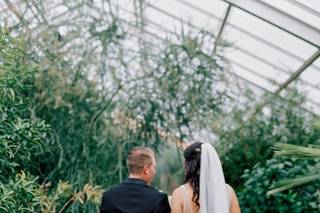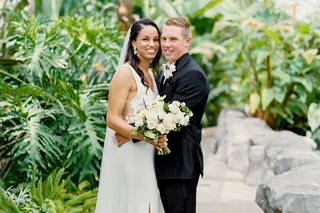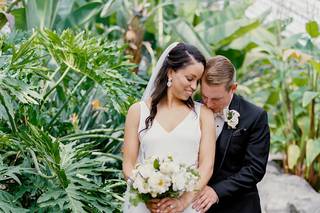 + 14

photos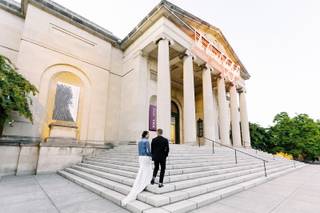 Meera J.

Married on 05/10/2021

Renee is an absolute GEM!

Renee is a gem! She is not only an amazing photographer but also a wonderful human. She shot our engagement photos for us and we couldn't be happier with how the pictures turned out. Renee did an exceptional job capturing all the little details and she has an excellent eye for finding unique areas to shoot in any given location. I was very particular about how I wanted our shoot to be styled. Leading up to the shoot, I would send Renee pictures of several different outfits my fiance and I were planning on wearing. She was so kind to give her opinion and was super helpful in guiding us through what would look good for the location we chose. She was also super fun and very professional to work with and it felt like our close friend was taking our pictures!

Jasmine P.

Married on 09/07/2019

The best photographer who we now consider a friend!

I would highly reccomend Renee for any photography services! We hired Renee to do our engagement and wedding day photos. She immediately made us feel comfortable and excited to work with her through our wedding planning process. She had advice on wedding planning overall from planning out our day to specific details that would make our photos look great!

Renee traveled to Minneapolis for our engagement photos which was extremely special. It was one of our last weekends living in Minneapolis and was a great way to capture some of our favorite places in the city. She was extremely patient with us as we had our dog included in our photos, did multiple locations, and had a few outfit changes.

On our wedding day, Renee and her team showed up early making me feel relaxed that everything would go smoothly. Her team joined in the fun that our wedding party was having and captured our day professionally and perfectly!

Renee went above and beyond to make sure our wedding planning and wedding process was amazing, helping us celebrate along the way.

We will definitely be hiring Renee again to capture future big moments in our lives.

Thank you Renee and team!

+ 4

photos

Anne G.

Married on 06/22/2019

Delightful person--Amazing Natural Light Photos!

Renee is delightful! She was so much fun to work with and she was up for a unique engagement shoot hiking over some rocks and trails to get the pictures we wanted. And the photos with all the natural light (despite a very overcast and uncooperative sun) were stunning! Renee had never shot at the venue we were using and made sure to visit it ahead of time to get the lay of the land (literally the farm that we got married at) and met us there to talk through the photos we wanted. The day of the wedding her and her team (Nicole and Alexis) put every one at ease, and besides the portraits I didn't even see them but knew they were documenting all the big and little moments of the day. Renee also included a few gifts for us along the way that were a total surprise and added that extra touch to make us feel amazing! As with all wedding days there are some things that might make you a bit nervous or jittery and both Renee and Nicole were pros at making sure we were taken care of!

You would NOT go wrong with booking Renee! I'd re-book Renee in an instant!

Are you interested?

Send a message

Stefanie B.

Married on 10/13/2018

More than we could have ever hoped for!!!

I was lucky enough to have Renee as my wedding photographer in October. From the minute I spoke with Renee on the phone, I knew she had to be a part of our day. Aside from her unique professionalism, Renee's warmth and caring personality are truly one of a kind. She is so poised and such a pleasure to be around, and made me and my husband feel so comfortable and calm during both our engagement session and our wedding. Her portfolio speaks for itself; she is beyond talented and every single one of our photos turned out so beautifully. She has an uncanny ability to capture the moment so perfectly in every single photo. Looking through my wedding album, I truly feel like I am reliving the day and emotion in every single photo. Renee and her team made it a point to capture every detail that we wanted and captured moments we didn't even know we wanted. She goes above and beyond and even continued shooting detail shots at home after my wedding ended (this is unheard of!). Artistically, there is no one better. Her photos are truly a work of art and every single photo is a masterpiece. We are so incredibly grateful and truly honored that she could be a part of our wedding. Renee is the full package and has truly provided us with memories that we will cherish for a lifetime. Best decision ever!!

Bee S.

Married on 09/08/2018

Renee is incredible!!!

WOW, where do I even begin?! There aren't possibly enough words to describe how AMAZING Renee and her team are!!! Throughout the entire process, from our engagement pictures to the end of our wedding—and even now—Renee was awesome to work with and made the process so seamless. She really connected with us, communicated well, was super responsive, asked the most thoughtful questions and made sure we were comfortable and happy! And that's just through emails/messaging. In person, working with Renee is A DREAM! She is so easy to talk to, fun, relatable and super down to earth! Our engagement session was an absolute breeze, and Renee posed us with ease. We were super comfortable and relaxed the entire time! Our wedding was the same – she took so much stress off us and just ran around doing her thing, pulling items for flat lay photos and just going with the flow with how the day shaped up. She just fit seamlessly into the day and all our other vendors/coordinators. And of course – our photos came out GORGEOUS and sooo dreamy, with stunning colors! And surprisingly, for being developed from film, we received them super fast! Much, much faster than expected!! Working with Renee was incredible and I couldn't recommend her enough!

Claire

Married on 09/01/2018

Our Favorite Vendor

Renee was, without a doubt, our best and favorite wedding vendor. Renee exceeded our exceptions on two accounts.

1. Her professionalism. It was simply outstanding. She was responsive, accommodating and kind throughout the entire planning process - which was long (we hired her in the beginning of our almost 2 year engagement)

2. Her talented photography. I am one of those people that doesn't love having my photo taken nor do I often like photos of myself. I would also consider my self a picky bride. But Renee not only made my husband and I feel incredibly comfortable while having our pictures taken, she captured our engagement session and our wedding PERFECTLY. Not only were the wedding pictures of my husband and I stunning - but she captured the entire wedding day and our families and friends flawlessly. She truly understood our style as a couple and it shows in both our engagement and wedding photos.



Corin

Married on 06/30/2018

Renee is wonderful!

We've had the opportunity to use Renee's services twice in the last 3 years, she photographed our wedding in 2018 as well as our maternity shoot this year 2021. She has been absolutely wonderful every step of the way and is beyond talented at her trade. She has such an artistic eye and the ability to truly capture the most precious moments. She is a great listener, she will make you feel extremely comfortable right off the bat and made our visions for both events even better than we could have imagined! Her creative talent and passion for photography is amazing, she has truly mastered her craft. We had an overcast day with light showers for our maternity shoot but rest assured Renee was able to capture the lighting perfectly, they are stunning pictures. Also, our wedding was full sun in 98 degree weather and she again produced the most incredible photos where everyone looked their best. Everyone at our wedding loved working with Renee as well, not only is she outstanding at her job and very professional but she is an extremely kind and warm person! Renee - Thank you tons for making us all feel our very best on our big day as well as during our maternity shoot, we can't wait to work with you again!

+ 2

photos

Cynthia

Married on 06/09/2018

Renee and Nichole are the BEST! Not only are they both such lovely people who are amazing to work with, but they are extremely talented photographers. I am so happy with my photos - they captured the exact style and look I was going for. They were also extremely professional, responsive, and communicative throughout the entire process.

I HIGHLY RECOMMEND Renee. She was such a dream to work with- super responsive leading up to the day and very supportive. Her work is absolutely beautiful and so perfect. She was somehow able to get my awkward husband to loosen up and look great on camera! Day-of, she was very mindful of our timing, she worked efficiently without ever making us feel rushed or pressure. She is such a kind and wonderful person to be around, she's the type of person you want to spend hours with on the day of your wedding! Worth every single penny we spent.

Alyssa

Married on 05/12/2018

Best photographer ever!

We hired Renee and her team for our wedding day in May 2018 and we could not have been more happy! My husband has a photography background and is really picky about wedding photos so we searched far and wide for someone with real talent. Renee is truly a gifted photographer and has a warm presence that was so wonderful on our special day. She also uses real film which is a rare art form these days. When we got out photos back I literally cried they were so beautiful. I will truly cherish these for a lifetime and cannot say thank you enough to Renee! I guarantee hiring her will be the best decision you will make in your wedding planning process.

Raynell

Married on 05/12/2018

Renee is amaaazzzzzzing! Her heart is pure gold and her photography is to die for. Renee covered both our wedding and engagement shoot and produced the most beautiful photos that we will cherish for a lifetime. We are so grateful for her eye for love as she captured every moment of our love story in the most unique way. We cried like a baby when we looked at our wedding album for the first time, the photos were incredible. Renee gets 100 stars! We love you Renee

The Kossekpa's ❤️

Marlee

Married on 04/14/2018

Can't stop looking at our photos

Renee and Nichole were absolutely amazing. They are incredibly talented and captured every moment from our big day. We love our wedding photos so much. Our wedding day flew by, but our photos help us relive and remember the day.
I have had friends tell me that getting photos taken can be awkward, but my husband and I were so comfortable during our wedding shoot and during our engagement shoot. During out engagement shoot, it was freezing cold (even though it was spring) and my husband had a bad cold, but somehow the photos are beautiful.
Renee also puts together a gorgeous wedding album. Picking our favorite photos for the album was so difficult and Renee helped us create something we love.

Christina

Married on 10/21/2017

Renee is an amazing photographer! She was not only the photographer at my wedding last year but also did my older sister's wedding and my parents wedding! She also did my engagement pictures which we loved. Renee makes you feel comfortable and is accommodating to fit your needs/wants. I HIGHLY recommend her.

Kathleen

Married on 10/07/2017

Renee was wonderful! For our engagement photo shoot, she let us include our dog into the photo session since he's such a big part of our lives. During our busiest days leading up to the wedding, Renee remained in contact with us to make sure we had everything we wanted for the big day. She was personable, professional, and a joy to have on our wedding day taking our photos. If you are looking for someone to do a fabulous job, please don't hesitate to contact her!!

Andy

Married on 09/23/2017

You spend a lot of time on your wedding day with a photographer and we couldn't be happier with Renee - she is incredibly fun and personable, while very professional. She was flexible over the wedding weekend - she traveled to our wedding location 3 days in a row - and even came to New York for our engagement photos.

Most importantly, her photos are incredible - she worked with us to capture the shots that were important to us and really captured the spirit of our day. Her work is artistic and benefits from her impeccable style. Thanks, Renee!!

Kate

Married on 06/11/2016

Renee was amazing to work with!! She made us feel completely comfortable, gave the perfect amount of direction, and was so sweet. On top of all that, our photos were great!! She got some really beautiful posed shots, and my favorite, some amazing candids. My sister looked at one of my pictures and said, "I feel like I can hear you laughing just by looking at this." We were thrilled with the turn out and our whole experience from start to finish was great. Thanks again Renee!!

Liz

Married on 04/30/2016

Renee was so lovely to work with! We met her for the first time when she shot our engagement photos (included in our package), and she did a wonderful job of capturing the settings we were excited to feature. We had no doubt the wedding images would be even better! Renee was there with us throughout our big day and in addition to her excellent eye for the images themselves, she was also great a directing us, working with her second shooter, and even shooting film and digital per our request -- so accommodating and so talented! I would recommend her to any and everyone!

Rachel

Married on 06/20/2015

Choosing a great photographer was really important to my husband and I because when it is all said and done, all that you have left are the amazing memories and some beautiful photos. Renee definitely did not disappoint!

Our first experience was when we got together to do our engagement photos. It was towards the end of fall but I had discussed with Renee how I wanted some photos with the colorful fall leaves in the background. Unfortunately, most of the leaves had fallen and turned to brown, but Renee drove all over Howard County and found possibly the only spot left with gorgeous yellow and orange leaves still on the trees. I was not only impressed with how wonderful the pictures turned out, but also with her determination to meet my request and make sure that we were happy.

Throughout the planning process, she was very accessible and always very responsive whenever I had questions pertaining to the photography. On the wedding day, she arrived early and got to work right away. She was always very friendly and professional and really knows how to make people feel comfortable in front of the camera. At the end of the wedding night, she was able to show my husband and I a preview of a few photos that she had taken throughout the day. When I looked at one of the photos, I almost started crying because I could not believe that she was able to capture how beautiful that I had felt on our special day.

A few weeks after the wedding, we got back all of our photos and my jaw dropped. They were AMAZING, better than I could've ever dreamed. Every aspect of our day was captured, every last detail, a few tears, and so many laughs and hugs. The photos will be something that I cherish forever and for that I am so grateful. I can not say enough good things about Renee, the quality of her work, and the sweet person that she is. I look forward to working with Renee again in the future and would highly recommend her to anyone looking for a fantastic photographer!

Jamie

Married on 04/02/2015

Renee's work is gorgeous. It's light, airy, ethereal and turned out amazing. She makes her craft look effortless. But on top of that, it's the intangibles that make her extra special. She is an absolute pleasure to work with. She's upbeat, encouraging, cheerful and willing to do whatever it takes to get the perfect shot. You'll undoubtedly walk away considering her not only your photographer but your friend too.

Nikki

Married on 03/21/2015

I had the pleasure of working with Renee for my engagement photos. She was amazing to work with and made my session seem so easy. She made me and my fiance feel comfortable the entire time. Renee is a true professional, whose passion for photography translates through her pictures. I would strongly recommend booking Renee for any of your photography needs.

Nikki

Event on: 03/21/2015

This girl will bend over BACKWARDS (sometimes literally) to make sure you have the BEST photoshoot of your life. She will flee from one city (and even country) to the next, somehow never tiring—always upbeat, peppy and passionate about each individual client. Her schedule alone makes me tired - but you never see her waiver. It's clear that she loves, loves, loves what she does, and she'll do anything to make sure you love, love, LOVE your pictures. I've had the pleasure of not only working with her on styled shoots as a vendor (which is SO organized, professional, trendy and fabulous), but also being in front of her lens as she works her magic. She makes you feel like you're just "playing" with your best girlfriend, and when the time flies you're left wanting more, more, MORE! Don't be nervous about how to pose, where to look, or what to do - she directs you so effortlessly that you'll feel so comfortable and natural. My best advice for working with Renee is to carve out some serious time for when your pictures come in (which are UBER fast) because you won't be able to stop looking at them!!

Lucy

Married on 12/02/2014

Working with Renee was a 100% positive experience. I would certainly recommend her for wedding photography at home and abroad! She has a wonderful style that is very personal to her and makes everything look so beautiful!! Renee is such a kind and friendly person to deal with too, you really couldn't wish for a more perfect person to photograph your wedding day.

Christine

Married on 11/22/2014

I can't speak highly enough about Renee's photography services for my wedding. Renee was extremely organized, accommodating, professional, friendly, and timely throughout the entire process. She made everyone feel such at ease the whole day. And, of course, the photos turned out terrific. I will definitely use Renee for future events.

Renee was wonderful to work with! She was hands down my favorite wedding vendor. Renee provided us with exactly the pictures we were looking for from our wedding day. From the moment I arrived at the venue until the exit she did not miss a thing. I loved the blog post she put on her website it captured the day perfectly!

I was only able to pick one event/date but we've used Renee for every event we've had. From our engagement photos, wedding, maternity, our daughters newborn pics, 6 month pics, and 1st birthday. We can't wait for our next shoot :) she is really good at what she does and know show to work with everyone involved so well.
Are you interested?
Send a message