Reviews
4.9 out of 5 rating
Quality of service

5 out of 5 rating

Average response time

4.9 out of 5 rating

Professionalism

5 out of 5 rating

Value

4.9 out of 5 rating

Flexibility

5 out of 5 rating
99%
Recommended by couples
38 User photos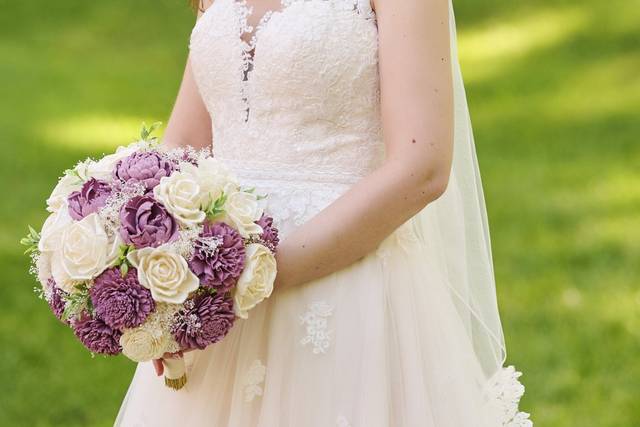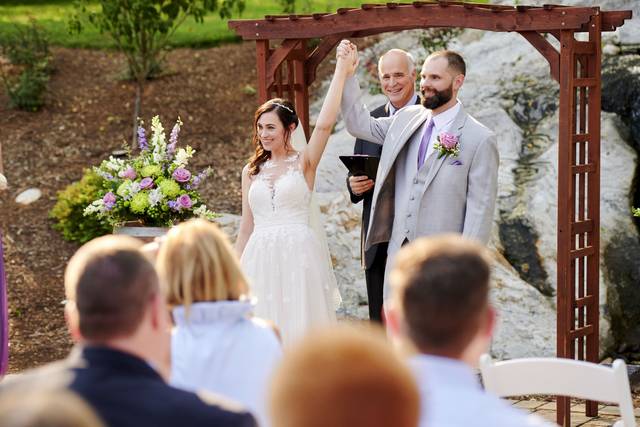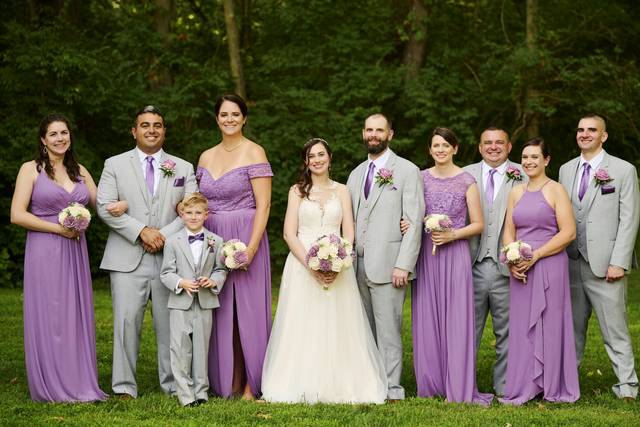 + 34

photos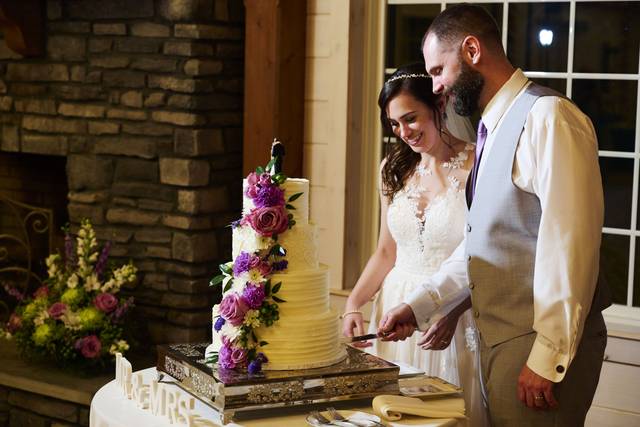 Anchal K.

Married on 06/10/2023

Cannot go wrong with Regeti's Photography

I have known about Regeti's Photography for a very long time. When it was finally time for my own wedding, we wanted important moments to be captured a certain way focus on family portraits/photos, but we also needed someone experienced with a mixed wedding ceremonies. Despite us being awkward with posed photos, the Regetis captured everything so perfectly and kept us laughing along the way. They truly felt like they were part of the family but the end of it. Not to mention they were great at navigating family through photos without taking time away from us. Absolutely adore them.

+ 6

photos

Katie L.

Married on 07/30/2022

The BEST Photographers!

Working with the Regetis was an incredible experience! The Regetis were so patient when we had to reschedule our engagement shoot multiple times due to my husband's job and the weather. When we finally had our shoot, Amy and Srinu adjusted our start time to allow for perfect lighting, which did not disappoint! Our pictures were absolutely beautiful. We loved spending time with them and getting to know them before the actual wedding day. We were much more comfortable on the day of the wedding because we had already built a relationship with them.

On the wedding day, they arrived on time and got straight to work. Amy kept us laughing and perfectly posed, while Srinu took the most beautiful pictures. We also appreciated that they asked us about our preferences and shared their previous experience with multicultural weddings. They were even so kind as to provide their "friendor" list, so we had a starting point when looking for our other vendors.

We recently received our wedding photos and words cannot describe how gorgeous they are! All of our friends and family have commented on how magazine worthy these shots are. The Regetis have an eye for beauty and it is evident in the work that they produce.

if you need a wedding photographer, look no further! The Regetis will go above and beyond for you every step of the way.

+ 6

photos

Paige P.

Married on 05/14/2022

Incredible husband and wife photographer duo!

Amy and Srinu were so great to work with. They are efficient and very professional when it comes to getting all the shots you want. We could not have had a more wonderful experience!

+ 3

photos

Are you interested?

Send a message

Amanda D.

Married on 08/21/2021

Awesome photographers to work with!

Amy and Srinu were great to work with. They did engagement photos for us too and everything turned out amazing. They know how to have fun and still be professional, which we really appreciated. Due to a COVID scare, my husband's immediate family wasn't able to come to our wedding, which was heartbreaking, and we ended up having to make some big changes at the last minute. Amy and Srinu were super responsive and helpful. They even set up a live feed for us so people who couldn't be there could still watch, which was such a wonderful thing to do for us. They were so amazing during a stressful time, and were really thoughtful about when and how pictures were taken. We couldn't have asked for better photographers.

+ 4

photos

Katrina H.

Married on 05/22/2021

The BEST photgraphers

Without a doubt, hiring Amy and Srinu as our photographers was the single best decision we made during the entire wedding planning process.

Not only did we get the most amazing photos, but we also got photographers that really cared about helping to make sure that our wedding day ran smoothly. We had multiple events in one day, including our Indian Wedding Ceremony, Western Ceremony, and Dinner Reception. They were there every step of the way, making sure we got all the specific shots we wanted with all of our family and friends, while also helping us stay on track/schedule for each of our events.

Working with Amy and Srinu was such an enjoyable experience. Srinu would get ideas/visions and Amy would then help us get into position and coach us/show us how to pose in order to make sure we looked great. She made it easy and fun for us and made us look better than we ever thought we could. When taking pictures with our families/friends, she would hold everyone's purses/masks/miscellaneous items, and position everyone to make the photos look well-balanced and clean. She directed everyone in a kind but also very efficient and effective manner. Many of our family/friends mentioned to us afterwards how impressed they were with our photographers. We really cannot speak highly enough of them.

If anyone ever asks me for advice on wedding planning in the future, my first response will be to call Regeti's Photography immediately to see if they are available the wedding date. If they are already booked, you should consider moving your wedding date because that is how good they are.

Sid

Married on 12/28/2019

Simply the Best!

Srini and Amy are the most kind, thoughtful, and genuine people I've ever met! Their chemistry is unparalleled, which is something all newlyweds cherish. They know how to have fun while keeping it professional. They are detailed oriented, patient, and capture all the right moments. It was a pleasure working with them. Our wedding experience wouldn't have been the same otherwise.

Regeti's Photography's reply:

Sid (and Vaishnavi!) we appreciate the love you and your family have showed in supporting us over the years. Being part of capturing your wedding and also engagement at UVA will always hold a special place in our hearts. May you both be blessed in all that you do! Much Love - The Regeti's!

Aditi D.

Married on 09/01/2019

Best Photographers In the World!

I absolutely LOVED working with the Regetis. I discovered them at a friends wedding and knew I had to have them at my own wedding. From their friendly, funny vibe, and amazing photography from our engagement shoot and throughout our entire wedding day, I have never been so excited and happy to to call them my official photographers. Amy and her husband really have a special art of making everything feel natural. I will definitely be hiring them for future family photo shoots :)
Aditi

Sara

Married on 11/16/2018

The Regeti's are the best in the business! You will not regret booking them for your next event. Their quality of work, professionalism and kindhearted personalities will make you feel that they are not a vendor but instead a part of your family.

Regeti's Photography's reply:

Sara I have to say, this is key to any client hiring a photographer for their wedding day. You would be surprised how many clients hire photographers or videographers/cinematographers and there is no effort made in the connection with their clients. We never want to be those vendors. Our client relationships will always remain our top priority! Cheers and Congrats - The Regeti's!

Ujwal

Married on 10/27/2018

Regeti's is the best!

We used Regeti's for a Hindu-American fusion wedding. Amy and Srinu were extremely friendly and sociable, and they were an absolute joy to work with. Amy was very responsive to our questions, worked within our budget, and they came to our wedding on time and fully prepared.

Amy and Srinu took amazing photos throughout the day before and during all aspects of our wedding. They had cool and creative ideas for pictures of us and the wedding party. Amy was very good at directing people for various shots, and Srinu was great at capturing the perfect moments.

Upon request, Amy provided some photos to us early after the wedding so we could use them for thank you cards. The rest of the pictures arrived within the expected time frame, and came out absolutely stunning.

We are so glad that we went with Regeti's , and we recommend them to anyone looking for friendly and super-talented photgraphers!

Regeti's Photography's reply:

Ujwal (and Michael too!), not only did I know the moment we chatted you were a perfect match for our services but again once we had dinner with you and Michael it was solidified that you were a perfect client. To date I will never forget you two anytime I have cilantro (*which is like everyday!) because I will always remember Michael's undying love of soapy cilantro! Big Hugs to You Both - The Regeti's!

Vivek

Married on 08/25/2018

Regeti's Photography

Amy Regeti is your go to photographer. Choose Regeti's Photography and you won't be disappointed.

Regeti's Photography's reply:

Vivek (and Kinita too!) thank you so much for your kind words! We feel honored to have been part of your amazing events. We wish you both lots of love and happiness in your married life. Big Hearts from The Regeti's!

Priya

Married on 05/12/2018

Outstanding!

Amy and Srinu define the ideal 'dynamic duo' - combining their individual strengths, including Srinu's masterful handling of the camera and Amy's impressive organizational and leadership skills, to create a masterpiece. I was impressed with their friendliness, creativity, vision, thoughtfulness, talent, and multi-tasking abilities as they were able to successfully capture the most special and intimate snapshots my brother's wedding. When the time came for planning my own wedding, I knew I had to have RP by my side! And of course, I was not disappointed!

The Regetis make a genuine effort to know get to know all of their couples on a personal level prior to the wedding, which is part of the reason why I think they are so successful. After spending hours with them during our pre-wedding engagement pictures, we felt very connected to them as a couple. They touched base with us several times prior to the wedding to make sure they knew exactly what we wanted and to review the itinerary. We had such peace of mind knowing that we did not have to worry about anything regarding the photography and video for the weekend!

Amy and Srinu are true professionals- extremely reliable, organized, and communicative throughout the process, but they also add a personal touch and artistic expression to your photographs and videos that sets them apart. I have recommended RP to all of my family and friends, and I will continue to recommend them to any and every engaged couple that I care about!

Regeti's Photography's reply:

Priya that just about brought us both to tears! You are too kind... Srinu and I both are so extremely happy for you two and look forward to watching you both grow as your continue on this AMAZING journey as husband and wife! Much love to you and your families ... Love The Regeti's!

Binny

Married on 09/23/2017

It is hard to write a review that encompasses how much we loved to work with Amy and Srinu. They are amazing!! As many of the reviews state, they are so easy to be around, make sure to take photos that show you having the best time at your wedding (in addition to the required "Staged" shots, but even our "staged" shots captured so much happy energy!) Amy even helped me to figure out my day of agenda and helped me to feel at ease about all things wedding day related. They ask questions to make sure they are delivering a product that you would want. We really felt like they were our friends, not hired photographers. We cannot say enough good things about them!!!

Regeti's Photography's reply:

Binny (and Michael!) the pleasure was all ours as we shared that mutual bond with you both as well. Sometimes I feel the magic in being a really amazing photographer(s) is understanding and listening to your clients needs and want, not leading them but allowing them to guide you into truly knowing what it is they want to see reflected in their day. Thank you for allowing us this pleasure! Love - The Regeti's!

Trishna

Married on 08/26/2017

Regeti's Photography was one of my favorite vendors to work with. Amy and Srinu were the perfect team to have for our giant Indian wedding. Srinu was able to capture some amazing shots, despite the fact that both my husband and I were both camera shy. We loved the pictures overall, but especially loved the style of the pictures. Amy is a powerhouse when it comes to organizing group photos, all of our large family photo sessions were so easy and efficient with her directing us through. My family loved her efficiency and her professionalism. They made everyone comfortable and made us laugh throughout all of the photo sessions - they're so fun to work with! Comparatively, they are more expensive than most wedding photographers, but my family and I were extremely pleased overall - Well worth it!

Regeti's Photography's reply:

Trishna (and Tejas!) there are no words for how amazing your wedding day was! Memorable is a word that will stick forever, but the love your family shared with not just every single one of your guests but us a like is one we will cherish most. We wish you and your families so much love and happiness for years to come! Big X's & O's to all of you - The Regeti's!

Alisha

Married on 08/12/2017

Amy and Srinu are quite the team. They are so fun to work with and do whatever it takes to make your day special. They were kind enough to surprise us by staying an extra 30 minutes to cover a sparkler toast and it meant the world to me. If you are looking for a dynamic team to shoot your special day, especially for an Indian-American fusion wedding, look no more!!

Regeti's Photography's reply:

Alisha (& Ryan too!), with every bridal show that passes you both will be remembered during every glass of wine - Ryan's true effort in wanting to win our booth raffle, mission accomplished right?! His approach/strategy was the best for sure! We can only wish you both the greatness that ensues within a bottle of fine wine (*as you won in your raffle!) - with the years invested based on our personal and professional experience it truly does grow that much sweeter... Thank you for entrusting us to your wedding day! Hearts - The Regeti's!

Neha R.

Married on 07/01/2017

Choosing a wedding photographer was a daunting task and we are so glad we went with Regeti's! Both our engagement and wedding photos captured who we are and looked natural and not forced.
Most of all, Amy & Srinu were great to work with! Photo shoots can be awkward and uncomfortable, but they put us at ease and all of our family and friends felt comfortable with them which really makes for the best photos.
They even turned around some images from our ceremony to put up on screen during our reception, which was such a nice touch.
We are so thankful to the Regetis for giving us memories from our wedding day that will last forever!

Launika

Married on 06/17/2017

I can't even begin to describe how happy my husband and I are that we decided to book Regeti's Photography for our wedding. Amy and Srinu became extensions to our family for us by providing guidance on our big day, helping us think through logistics and of course capturing the most authentic moments. Our engagement shoot was a great way to get to know Amy and Srinu better and they quickly picked up on our style, likes/dislikes and personality. On the day of the wedding, we felt so comfortable with them. They caught EVERY moment with precision and invested lots of time to ensure we were happy with the final output. I've recommended them to every bride I come across. LOVE LOVE LOVE!! Amy was the first person I texted the day after my wedding to thank you. They really are the best and worth every dollar.

Rani

Married on 06/02/2017

Amy & Srinu are truly gifted photographers. We can't thank them enough for all of their hard work and for the beautiful pictures. From our engagement shoot to our wedding day, Regeti was a dream to work with. They immediately made us feel comfortable and knew how to perfectly work with our family members and friends. We received endless compliments on not only their pictures but their professionalism and enthusiasm for what they do. My husband and I felt so grateful to have them on our big day. We highly, highly recommend Regeti if you're looking for a photographer who will provide you with stunning images to last a lifetime.




Alex

Married on 05/13/2017

Amy and Srinu really made our wedding day special! The weather was cold, windy, and misty, which was not expected for May. I was adamant that the ceremony had to be outside still, as the reason we picked our venue was for the stunning outdoor views. I was concerned how the pictures would turn out, considering the weather. However Amy and Srinu reassured me the whole day that the pictures would still turn out stunning, and they were not wrong! When we received our photos back, we were shocked at how beautiful they were, considering the winds and rain we dealt with. All of the important moments of the day were captured exactly as I had imagined. Both Amy and Srinu were extremely personable and easy to get along with. We felt as though we had known them for a long time!

Highly recommend them to anyone looking for an amazing photographer!

Here is our blog post they wrote about us!

http://www.regetisphotography.net/weblog/2017/06/15/alex-and-dans-destination-wedding-the-hyatt-cambridge-eastern-shore-maryland-wedding-photographers/

+ 3

photos

Ketan

Married on 02/18/2017

From the very beginning, the team, led by Amy were extremely professional and one could easily tell they know how to maximize the coverage. The team immersed themselves with the team members, the venue, and the guests in very short order. Regeti's were one of the key success factor in helping make this Wedding a success.

Extremely Professional, greatest positive attitude and timeliness. Awesome sense of Humor!


Anisha

Married on 11/05/2016

So lucky to have Regeti Photography for our wedding! Amy took charge and did an amazing job covering several days of wedding madness! Regeti photography was professional, reassuring, aggressive in getting as many photos as possible, great with kids, not to mention Amy is fun to hang out with. I hope to work with her in the future for all our family events as Regeti photography did a fantastic job.

Dilip

Married on 08/14/2016

Regeti's provided exceptional service. We really liked the way they handled the event. Photos are in excellent clarity and all our guests liked it too. Awesome..

Priya

Married on 08/13/2016

Regeti is simply amazing! Working with Amy and Srinu brought such a light to our wedding day and we cannot thank them enough for their hard work, dedication, and always keeping us laughing on our wedding day. The quality and professionalism that they exude is unsurpassed. They kept us on track with our timeline, kept our families moving during family photos and were always accommodating to any changes or thoughts that may change the timeline. I would highly recommend working with this dynamic duo!

Garima

Married on 05/29/2016

Regetis were amazing to work with, before, during, and even after the wedding. Ill never forgrt Amy's ability to take charge and direct people so well for pictures. Amy has been responsive and friendly after the wedding.

Shagun

Married on 04/29/2016

Amy and Shrinu are very talented and skilled photographers. They are a great team and so much fun to work with! It was a pleasure working with them and we are very happy we chose them as our wedding photographers!

Ruchita

Married on 04/23/2016

We could not have asked for more professional, fun, and wonderful photographers for our wedding. Amy and Srinu were amazing during our wedding, and the photos we received afterwards were phenomenal. Not only are their professional skills sound, but it was comforting to have them there celebrate our very special day as they kept things calm and light during our events. We had hired them for 3 nights of photography and enjoyed having both of them available throughout our special weekend.
Are you interested?
Send a message