Reviews
5.0 out of 5 rating
Quality of service

5 out of 5 rating

Average response time

5 out of 5 rating

Professionalism

5 out of 5 rating

Value

5 out of 5 rating

Flexibility

5 out of 5 rating
100%
Recommended by couples
10 User photos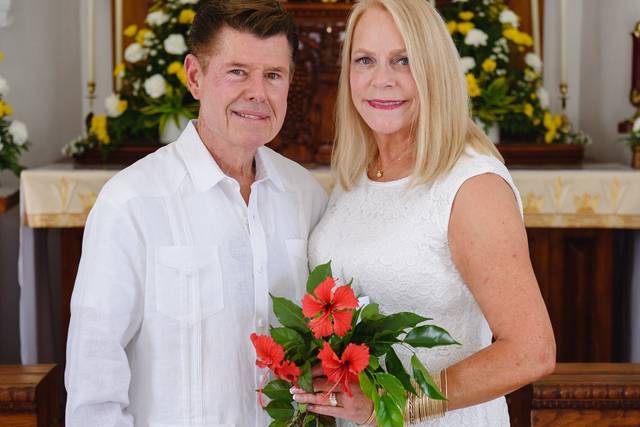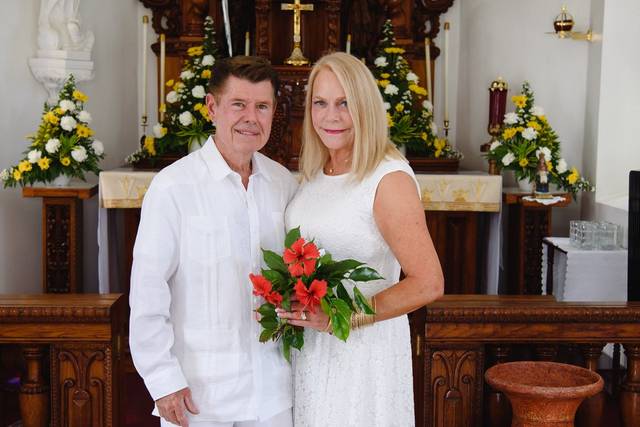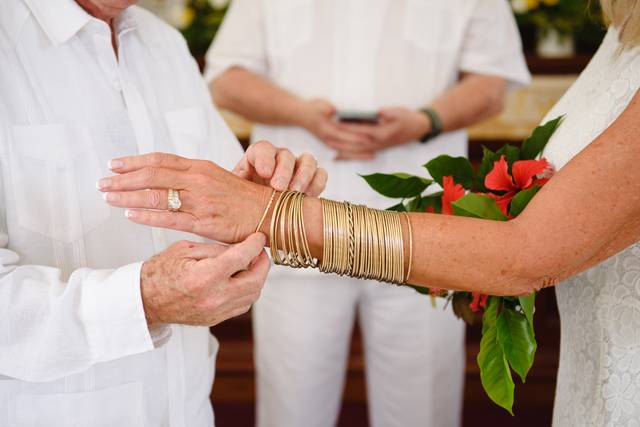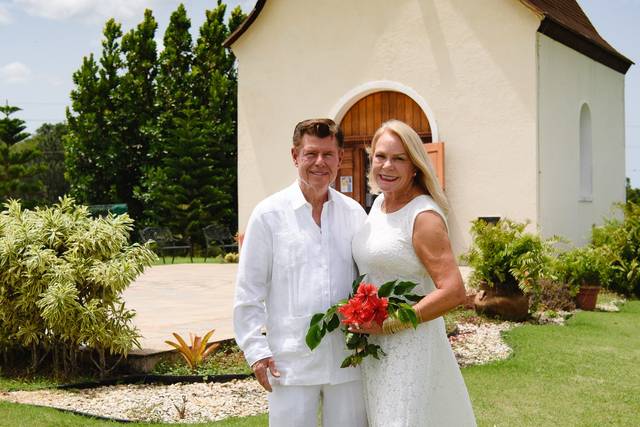 + 6

photos
Arturo A.

Married on 06/12/2021

50th Anniversary Celebration

We are so glad Rafy was available for our photo shoot. He was very personable and accommodating. He met us at the venue on time and was flexible in following us to two other venues to complete the photo session of our 50th anniversary celebration. He has a good eye for composition and attention to detail and lighting.

+ 6

photos

Naomi

Married on 12/22/2018

Hands down, the best!

Rafy Vega was the best decision we made for our wedding. He captured images of our special day in a natural and perfect way, the pictures transport us to remember those special moments and relive each one of them. Rafy is a true professional- extremely responsible, he can handle any issue with grace and tact, and his work speaks for itself. He made us feel comfortable from day one, and helped us work through the nerves and feel like we were working with a friend. We are eternally grateful for his work and for us, he is the best wedding photographer in the world!

Raul

Married on 07/08/2017

Rafy Vega very professional photographer who helped me out and explain the process of my wedding. The communication and the work of Rafy Vega is highly recommended. From the beginning he was giving us information that was needed to start our wedding, and then he followed up with the information and recommended the coordinator, not only that he also was sending messages and giving ideas through the whole process. He's professionalism was top of the line and the pictures crystal clear. Rafy Vega also makes you feel comfortable and connect with us in very special way in our photo section he was outstanding and make us laugh and looking for great places to take the best pictures.

Are you interested?

Send a message

Carrie

Married on 06/03/2017

Rafy was amazing! His creativity and personality were a perfect compliment to our wedding day! Our wedding party and guests kept commenting to us how great he was throughout the day because of how he interacted with them! He had great ideas for pictures and gave just enough direction to how to pose. And our pictures came out amazing!!! I highly recommend Rafy to anyone and everyone!

Rafy Vega Photography's reply:

Thank you so much Carrie & Mike !

Miguel

Married on 05/20/2017

Rafy made our wedding day so special and he was so professional! I have never had such a wonderful experience before and our pictures came out absolutely amazing. I highly recommend Rafy Vega and his team to anyone around the world! Thank you again so much Rafy!

Rafy Vega Photography's reply:

Thank you Miguel.

Marian

Married on 05/20/2017

Without a doubt Inwill hire him for future party. It was a pleasure to have him at my daughter's wedding. Amazing work, thank you so much for everything

Rafy Vega Photography's reply:

Thanks you Gladys, the pleasure was mine.

Amanda

Married on 05/19/2017

Rafy was so much fun! He was very high energy and you can tell he really loves what he does. When I was looking for a photographer, his work stood out and he definitely exceeded my expectations! I have seen a sneak peak of my final wedding photos and I cannot wait for all of them! I was very impressed with his preparations and professionalism. He was on top of everything and listened very carefully to all of our requests. We Love Rafy!!!

Mara

Married on 04/22/2017

There are no words that could ever measure up to Rafy's outstanding work. His excitement of working on our wedding showed on the pictures. He let us be natural, gave us a few pointers and was with us from start to finish. A couple of weeks later we received our invite to access our pictures. Needless to say we're in love. I'd definitely recommend Rafy and his team to anybody looking for a photographer.??

Rafy Vega Photography's reply:

Thank you Mara !

José

Married on 04/22/2017

Amazing photographer, but even more, an amazing human being. Very professional and creative. After marrying my wife, the best decision made. Totally satisfied with his work.

Rafy Vega Photography's reply:

Thank you Jose !

Alejandra

Married on 03/03/2017

Really good pictures and very professional person. I really enjoy his work. Recommended 100 % !

Alejandra

Married on 03/03/2017

Beautiful Pictures !!! Amazing !!! Recommend 100%

Freda

Married on 02/19/2017

We shopped around for photographers and were somewhat concerned with price in the area. We found Rafy and his prices/services were very competitive. On top of that, his portfolio was stunning. We had a destination wedding in Puerto Rico and though it was a challenge to arrange everything from a distance, Rafy made the photography aspect of our big day very smooth. He video chatted with me before hand to talk about the timing, special things we wanted photographed and things we wanted to avoid, etc.

When our day arrived, I was somewhat nervous about the timing with our photos prior to the ceremony in Old San Juan. It was all wonderful. Rafy came to the room prior to shoot images of my bridal things and then met us at the fort. He coordinated with my now-husband to make the first look perfect, as well. He gave the two of us excellent direction for our poses, expressions and movements. He also gave a lot of positive feedback that made us feel more comfortable. It was a great experience.

The best part? The photos. I can't believe how breathtaking some of them are. I was so self-conscious about EVERYTHING but I feel like a million bucks in the pictures. I want to frame ALL of them.

Rafy is a gem. Book him!

Melissa

Married on 01/20/2017

Rafy and his assistant were absolutely amazing. They captured so many amazing moments, and were extremely professional. I would highly recommend his services to anyone looking for a great photographer!!!

Allison

Married on 11/05/2016

Being that my husband Felix and I are from NYC and was having a destination wedding in Puerto Rico, we weren't able to meet any vendors face to face, so we booked based on our gut instinct and portfolio of the vendor. Rafy had such an extensive and really impressive portfolio that we knew he was the one we wanted to capture our special day. He was always prompt in answering our questions. Because we weren't able to meet any of our vendors in person, Rafy went above and beyond for us. He suggested that we Skype so that he could get an idea of what we wanted and he was so helpful with providing a timeline, that it helped shape our timeline with the other vendors (hair, makeup, and videography). He also helped coordinate with our videographer since our knowledge of Spanish was limited.
On the day of, Rafy and his team were punctual, professional and very comfortable and fun to work with. Rafy and his team had such an upbeat and great attitude, he made you feel like this was the best wedding he's ever shot. Felix and I were not used to cameras and felt awkward but you would have not known from the pictures. We looked great! Rafy works fast and we received our photos within two weeks. Every time I look at the photos, it makes me tear up and giddy and happy, and in love all over again, reliving our special day. He truly is an artist, super creative, and knows his craft very well. Thanks for capturing our special wedding day Rafy!

Rafy Vega Photography's reply:

Wow, Allison ... I have no words to describe how grateful I am that you have given me the opportunity to be your photographer. I do my work with so much love and nothing is nicer than reading this feedback of our effort to document the most important day in your lives. On behalf of my team work, many blessings and health for you and your family. From Puerto Rico with love. Rafy

Sophia

Married on 09/24/2016

Love the pictures! Very good photographer and very responsible person. I recommend him if you want lovely and professional pictures.

Ana

Married on 07/21/2016

Rafy Vega was our favorite part of our wedding. Rafy did a great job, no stress at all, everything was very fun. He make us laugh, very responsible and creative. He traveled from Puerto Rico to San Antonio Texas for our wedding. It was an instant connection, Rafy and his wife are like family to us. It was a great experience, we love all our photos. All our guest were very impressed with the quality of work. Rafy is very talented, and rating of 5 is not enough. Outstanding job.

I'm in the midst of crying (again) as I review the photos that Rafy Vega took of our July 16, 2016 wedding. It was such a special day and the first time I saw some of Rafy Vega's work I had to have him as our wedding photographer - no matter what it cost. As I review the beauty of the day and the memories that we created on that magical day, I am so grateful that Rafy Vega was our photographer. His talent is undeniable. His professionalism incomparable. His creativity is unmatched. His general care about his clients, especially their needs and desires, is priceless. From day 1, Rafy has been amazing! He answers e-mails quickly, is open to your ideas and supports you through each moment of this process. Rafy is a team player. He's well-known, respected and meshes well with different personalities, cultures, and talents. Rafy is not just a photographer there to work, he becomes a part of your wedding experience. He's someone you can trust with the most precious moments of your life. He thinks outside of the box. He's not afraid to push the limits of his own creativity and yours. Rafy is an absolute treasure. You won't regret one moment, one dollar, or one picture that Rafy Vega takes. THANK YOU RAFY (and Dwayne) for being an amazing addition to our wedding! We couldn't have had these memories captured in such a beautiful way by anyone else. THANK YOU for EVERYTHING! We are sooooo grateful for you! We love you!

Rafy Vega Photography's reply:

Thank you for your confidence in my team. For me it was a pleasure to be part of such a special moment and I thanks the universe the opportunity to meet you guys . Your are two very special people and from day one I felt it. My only with is that your relatives , friends and future generations relive that special day. From Dwayne and I, Thank you so much !


Salyshka

Married on 06/11/2016

Rafy made my day extremely special and he captured all the right moments. He is amazing to work with and makes everything such a smooth experience for you on your special day. I couldn't have had a better photographer than Rafy. His way of being just made everything so much better.

Rafy Vega Photography's reply:

Thank you so much Salyshka.

Excelent Quality of pictures !!!

Namir

Married on 04/16/2016

What can we say ... a rating of 5 will not cover how amazing he is! the best photographer ever!! He is energetic, talented, creative and fun to work with. If you are thinking in hiring a wedding photographer we highly recommend Rafy! believe us you will not regret it. Thank you Rafy for making our dream wedding the best wedding ever and for making our crazy ideas a reality. If we ever get married again you must do our save the date video again jajajaja !!! we wish you the best! Namir & Danny

I usually don't feel comfortable posing or doing anything for the camera, but Rafy made me and my wife very relaxed and comfortable. His energy and positive attitude helped us to forget that we had people around us and really made us that this afternoon truly belonged to us. He was full of ideas and we got a variety of great shots in different scenes. The end result was absolutely fantastic and even more we (though having seen his previous work, we had high hopes). So big thumbs up for Rafy and his assistent!

Jomery

Married on 12/19/2015

Departe de Luis y la mía agradecemos cada detalle tomado en la boda ya q no tuvimos tiempo para ver todo los detalles. Las fotos quedaron espectaculares, no pudimos haber elegido mejor fotógrafo. No encontramos palabras para agradecer un trabajo tan profesional y único como el que haces. Gracias mil gracias Rafy Vega

María

Married on 12/04/2015

Desde la primera vez que tuvimos la oportunidad de conocer a Rafy Vega, para ese entonces 2013, los dos nos convencimos de que él sería nuestro fotógrafo de bodas. Al pasar de los años, ya que mantuvimos contacto desde entonces, nos convencía más y más su trabajo. Siempre nos llamó la atención su profesionalismo y a la misma vez su amabilidad y jocosidad para con nosotros. Ya ultimando los últimos detalles, nunca falto la responsabilidad, profesionalismo y por sobre todas las cosas, captar los detalles más importantes de ese día. Sin duda alguna supero nuestras expectativas. Para nosotros fue un honor tenerlo como parte de nuestro día, supo estar en cada uno de los detalles. Cada foto significo mucho para los dos. Solo me resta describir a este gran ser humano en una sola frase "Único en su clase", o como le dice mi esposo "El papa de los helados". Gracias Rafy y sé que seguirás presente en nuestras vidas, para que captures los momentos más importantes de ella.

Jeanine

Married on 12/03/2015

Rafy was FABULOUS. He was punctual, professional, just all around AMAZING!!!!!! He came well prepared for both our meeting and the wedding. AMAZING!

Rafy was a terrific photographer! He was so professional, thought outside of the box, and did a terrific job in the wedding! By far the best experience I have had with any photographer.
Are you interested?
Send a message