12 Reviews
Recommended by 100% of couples
Quality of service

5 out of 5 rating

Average response time

5 out of 5 rating

Professionalism

5 out of 5 rating

Value

5 out of 5 rating

Flexibility

5 out of 5 rating
6 User photos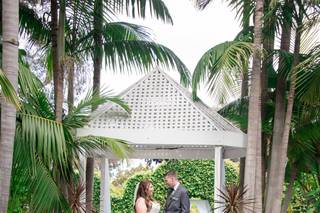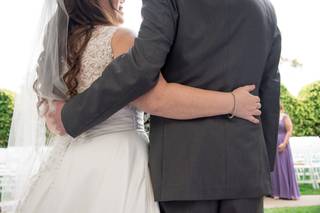 + 2

photos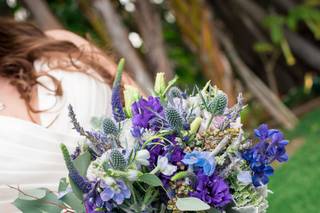 Anastasia

Married on 04/21/2018

I wish I knew someone else who was getting married so that I could so that I could recommend Rachel, I guess a review will have to do!

We knew as soon as we met Rachel that we wanted her to be our wedding photographer. She met us at our venue and talked about all the places we could do photos, she was so passionate about it! She really cares about what she does. Not only did we get our pictures quickly, but they were amazing! We had a sneak peak to us while we were still on our honeymoon, and all of the pictures not too long after. I have gotten many comments from guests about how fantastic our pictures came out. I'm not even sure how she got some of the pictures. Not only did it seem like she was in multiple places at once but she captured some wonderful pictures of our guests without them even realizing it. The pictures came out beautiful and natural.

I started getting stressed about time and she calmed me right now. She was a joy to be around and the wedding party and our family all loved her. Your wedding photographer will be with you on this very important and special day, so you want them to be someone you actually like to be around!

If we need a photographer again we know who we are going to call :)

+ 3

photos

Stefanie

Married on 11/05/2016

My fiancé and I are so grateful we were able to book with Rachel McFarlin. After 5 of our friends got engaged right around the same time and all the wedding/engagement photos began trickling out, we knew we wanted something that was unique to us. Rachel was able to work with us over email to accommodate our busy work schedules and completely understood what we were looking for. She helped narrow down the selections for where we should take our photos and provided specific sites for us to review before scheduling.

After giving us a few hints on what to wear via email the time came for us to have our photo shoot. She made us feel so comfortable by cracking a few jokes and keeping the mood light. We wanted something a bit less lovey dovey and photos that played up the natural elements of San Diego. We could not be happier!!! The entire shoot was about 45 minutes and we left feeling more excited about our wedding than ever.

Less than 2 weeks later we received an email with a link to our completely retouched, professional photos!! There was also a link to share with family and friends. That is basically unheard of and was SO helpful since we were waiting on them to order our Save the Dates and finish our wedding website.

If you have the opportunity to work with Rachel you are in for a treat! She is a charismatic woman who makes you feel like her most important client! Thank you, Rachel McFarlin!!!!

Lizzy

Married on 05/04/2016

My hubby and I were engaged for well over a year, which gave me plenty of time to nail down what we really wanted for our wedding day. We live in Northern Nevada and were so busy with ending school and work that we really had no time to travel to San Diego. I stumbled upon Rachel's website one day and spent hours going through her blog posts and photos. I instantly fell in love with her work, and how much she actually cares about couples and their happiness! I contacted her immediately via email and knew right away that she was meant to be our photographer! I can't even begin to explain how helpful she was from the start. We had a smaller wedding and a short ceremony at a venue that I chose after seeing her beautiful photography of a wedding there, and she was ON IT with the time frame and making sure we had all the pictures we wanted. I was actually running late coming from my h&m appointment, and Rachel was so calm and helpful with me arriving about 1/2 hour later than expected. She made sure that my dress was on correctly and I had all I needed and was ready to go when the ceremony began, since I was a little flustered. I cannot imagine our wedding with any other photographer! Sometimes planning a "destination wedding" through email and phone calls seems a little crazy, but Rachel seriously was the key to making our wedding day beautiful and exactly how we wanted it to be remembered!

Are you interested?

Send a message

Kasey

Married on 01/23/2015

We couldn't be happier with our wedding photos from Rachel!

Being someone who is typically camera-shy, Rachel did an outstanding job making us feel comfortable and helped us to really enjoy the experience. Rachel also captured the artistic, beautiful details from our venue that I was really hoping for. Most importantly, we love the candid photos Rachel took - they embodied the love and joy we all felt in those special moments.

Throughout the entire process, Rachel was kind, prompt, and very personable. We are so pleased with all of the photos and couldn't have asked for a better person to photograph our wedding. I highly recommend Rachel to anyone who is looking for a talented, thoughtful photographer!

David

Married on 10/17/2014

Rachel McFarlin is AMAZING!!!

Not only are her photographs beautiful, artistic, original yet classic, but working with her "in the moment" has to be one of the best experiences of our wedding, other then the getting married part :-)

It truly was like being with your close friend and creating lasting moments to share forever. Rachel made us feel so comforable and relaxed in a time that can be very stressful (dealing with the family photo time in particular), that that alone was worth having her there.

Thanks Rachel! You are terrific!

We are so grateful that Rachel was a part of our wedding day! We just received our pictures, and they are stunning and will be treasured and shared and displayed. Not only was the final product amazing, but Rachel was incredibly helpful during the entire process. We live in Washington DC, and I actually found our venue after finding a post on Rachel's blog about affordable places to get married in San Diego. I eventually spoke to Rachel to when researching photographers, and she was incredibly thoughtful and helpful, and provided wisdom on much more than just the photography part of weddings (which was especially appreciated while trying to plan a wedding from across the country). She continued to be professional and responsive during the planning process, and during the wedding day. She is also very fun, and made the photography part of the day a blast. During the ceremony and reception she captured such funny and sweet moments, and did so without us even noticing she was still there. We could not be happier with our choice!

We met Rachel at a street fair in Pacific Beach. We were immediately drawn to her beach photo since we knew we wanted a beach wedding. She has such a great personality and we knew that she was going to be fun to work with on our photos. She was very flexibile with our time schedule to hurry with our engagement pictures to send out save the date cards. Then she was great and accepting to give us a 2nd engagement shoot since we had been training to look our best for the big day and create a guest book with her beautiful pictures.
Lastly, she captured some really great moments at the wedding that could not have been set by those who did not want their picture taken. She met all of our needs and requests as though I feel I am a demanding person. She really wants to make you happy and will all she can to keep it that way.
I would recommend her for her affordable prices, great personality, and the way she can capture all the right moments.
Thank you Rachel.

Karen

Married on 06/28/2013

Rachel is not only an amazing photography, but a wonderful person. We hired her for our wedding on June 28, 2013 at the Bahia Resort. This was a challenging job because we had two separate settings: a beach and a large boat with several floors. From the first day we met she worked me on my budget, ideas for photos, and really got to know what we were looking for with our wedding photos. She also got to know our personalities as well so she knew the best way to work with us. Rachel met me prior to the wedding at the Bahia to check out the various sites for pictures and explained which areas would be best for lighting. On the day of the wedding, Rachel had an amazing way to make everyone (including the guys) feel comfortable about getting their picture taken. She gave great direction on how to position our bodies to make the photos come out great as well as having the best lighting for each shot. Getting married is such an overwhelming thing and it really helped to have a photographer who knew what she is doing. However, what impressed me the most about Rachel was her positive and upbeat attitude the whole time. She was not overbearing and was so sweet that everyone really responded to her direction. Several of my bridesmaids commented that they loved her photography style and personality. I can't say enough about Rachel and would absolutely recommend her for your next event. I just received my preview shots and they are gorgeous. I can't wait to see the rest!

Emily

Married on 10/28/2012

I don't even know where to start, if I could give 6 stars I would. I just got married last weekend 10/28/12 and Rachel photographed it all. As an avid yelp user, I had searched high and low and contacted several different photographers to capture our special day. Finally, we found Rachel. She was extremely easy to talk to, quick to respond, and had very competitive pricing. We met up with her only about a week after our first phone conversation and made arrangements to talk about our day. She had laid out amazing photos from previous weddings and talked to us about our different options. I felt as though I was just talking to a friend which was extremely comforting. I walked out of the meeting knowing that our day would be perfect.

We used Rachel for our engagement shots as well which turned out great. I was really nervous about doing any posed pictures in front of random people on the beach but she made it fun and it shows through in the pictures.

Rachel made our wedding day photos fun, quick, and painless (as I have several family members that hate to be in front of the camera). Every time we relaxed between shots Rachel was able to sneak in a few candids of everyone looking natural and having a good time. I barely saw her throughout the event because she was always in the background, hiding in corners, or up on stage capturing amazing shots of ourselves and our guests. My husband and I actually joked about it a few times throughout the wedding asking if she was still there because we figured it would be a day filled with cameras flashing in our faces, but once you see the body of pictures that she captures you would think it was a 3 man job.

Overall, if you are looking for a fun, responsible, and creative photographer to capture your wedding...Rachel McFarlin all the way!

Melissa

Married on 09/02/2012

I absolutely LOVE Rachel! I found her by chance when I googled "Karl Strauss Brewery Gardens wedding pictures" and was so excited after looking at her pictures and seeing that she was in my price range. After meeting with her, I booked her for my engagement pictures and wedding pictures. During our meeting I liked that she gave me a realistic estimate on how much time she thought that I really needed her for to get the shots that I wanted. She didn't try to up-sale me at all on time or prints which I appreciated.

My husband was kind of nervous as we were driving to meet her for our engagement pictures because he didn't want to spend hours taking a bunch of cheesy pictures, but Rachel really made him feel comfortable and got a lot of great shots quickly.

Rachel gave me a good picture time line for our wedding day an accommodated the fact that we wanted to take most of our pictures before the wedding so that we would really enjoy the reception. Rachel was was great with our huge wedding party and was able to wrangle everyone in for the group shots. Our whole wedding party loved her and I was so happy when after the ceremony we were able to enter right away and start greeting our guests. The day after our wedding Rachel e-mailed me some preview shots and I can't wait to see all of them!

Rachel also does family photographs and we will definitely be using her again!

We used Rachel for our engagement and wedding photography. She was really affordable, and we got the CD of images in a month. (Used CostCo for developing ~ awesome prices and the pics looked good.)
She was really fun and easy to work with. All of our bridal party really liked her. I knew that my bridesmaids would have fun with the photos, but what I was surprised by was how much the guys actually had a good time with it too. She is really good at making people feel comfortable and knowing how to help people pose. Her ideas for cool shots were totally unique. A big thing that she did was work really quickly ~ that was important to us as we wanted to get down to the party asap. (Her schedule ideas were super helpful!) I would definitely recommend her!

Linda

Married on 07/27/2014

My husband and I just recently got married in San Diego, CA. We feel so fortunate that we found such an awesome photographer like Rachel. Right from the start when we had the pleasure of meeting her, her vibe was so down to earth and full of energy. I'm one of those types of people who like things a certain way so I shared my thoughts on the style of photos I liked. Not only did Rachel listen to what I wanted but she delivered beyond expectations. She captured such beautiful intimate moments of our wedding we cannot be more pleased with the results. I would highly recommend her to anyone and everyone! There's not enough words to describe how happy and excited my husband and I are. Thank you so much Rachel!!